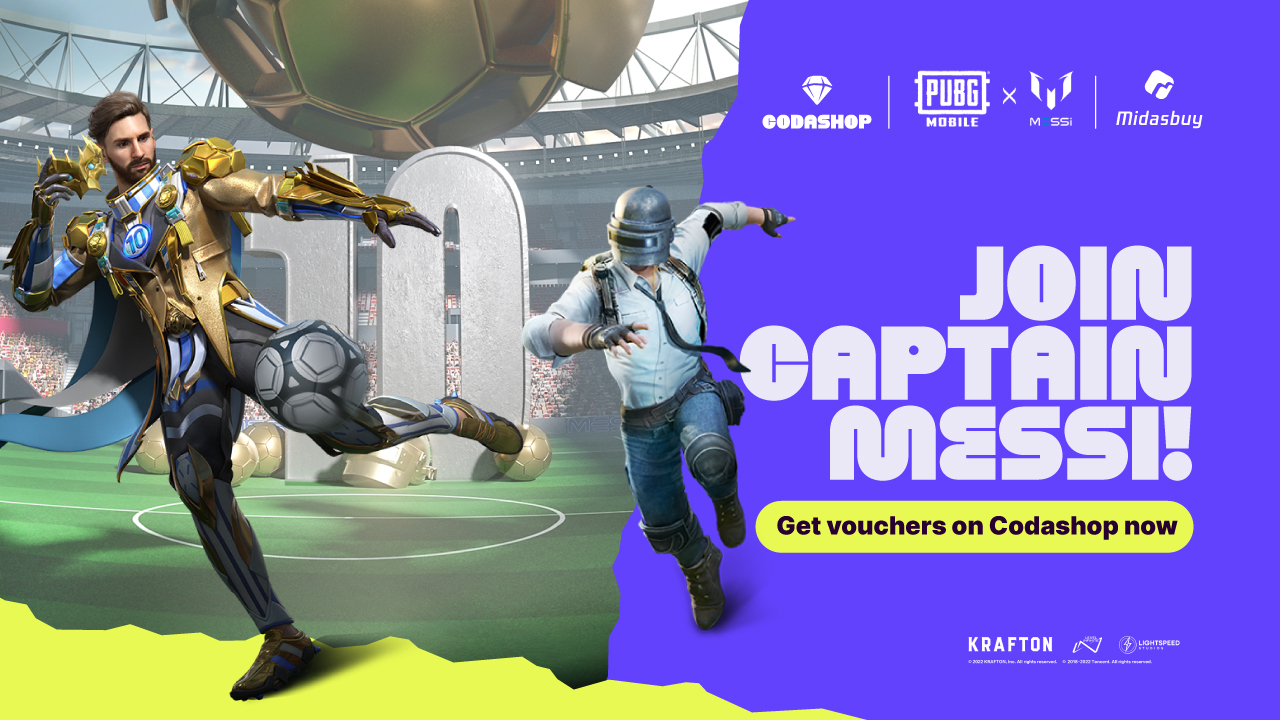 The popular battle royale game, PUBG Mobile, is striking an ace with its soccer-themed update and collaboration with one of the best soccer players in the world, Lionel "Leo" Messi. Kicking off with the launch of the "Captain Messi's Invitation" campaign on November 10, and the major update (2.3) released on November 17, this event coincides with the festivities of the FIFA World Cup. In this article, we will show what changes were made in the stages, the available soccer-themed items and rewards in the Shop, and this season's Royale Pass. [Note: "Football" and "soccer" are interchangeable terms in this article]
PUBG Mobile 2.3 Major Update: Mini Events and Rewards
To coincide with the FIFA World Cup, PUBG Mobile launched on November 10 the "Captain Messi's Invitation" campaign in which players can share the collaboration event and the 2.3 update through social media in support of the PUBG Mobile Global Chicken Cup, which is PUBG Mobile's "first football-themed gameplay". The first share reward is Battle Points (in-game currency), and every subsequent share from November 10 to December 18 will give players a Messi X PUBG Mobile Collaboration Jersey, a time-limited apparel that will expire after the event finishes.
Starting with the 2.3 update on November 17, players can participate in soccer-themed activities in-game. The table below lists the activities under the "Unite for One Goal" main event that runs from November 20 to December 18.
| | |
| --- | --- |
| Event | Duration |
| Well Wishes | November 20 – December 18 |
| Winning Choice | November 20 – December 3 |
| Rank Up With Friends | November 20 – December 3 |
| Top Goal  | November 20 – December 18 |
| Unite Your Team | November 20 – December 18 |
Well Wishes and Winning Choice are time-limited events that let players cheer for teams (Well Wishes) and predict who will win the match (Winning Choice). Rank up With Friends and Unite Your Team are squad-based missions that give rewards and boosts to the squad. While Top Goal gives out specific tasks to individual players to earn some currency for the time-limited events, including a rose that can be used in Well Wishes to cheer for your favorite team and the time-limited currency (football coins) to purchase exclusive items in the Event Shop such as jersey and kits, glider trails, graffitis, coupon scraps, time-limited theme, emotes, vehicle customization, avatar, frame, and discount vouchers.
Other soccer-themed events include the aforementioned "Captain Messi's Invitation", Cheer Park, One-Kick Wonder, and Clubs. For Cheer Park, players are taken to the football-exclusive lobbies (Erangel and Livik Ranked Cue) to complete individual tasks such as the Penalty Kick Shootout and the Football Vehicle Competition. One-Kick Wonder involves a soccer pitch with five players doing one-touch passes toward the goal. The objective is simple: earn points by completing objectives and take the soccer ball to the goal in 5 turns. Rewards for this mini-game include football coins that can be exchanged for items in the Event Shop. Upon completion of missions in One-Kick Wonder, players will receive a reward of permanent apparel of 2 kits (complete football clothing consisting of a jersey top and football shorts) of choice in the Event Shop. Clubs introduce the social media aspect of PUBG Mobile by highlighting the best community videos and posts. You can follow people and groups within your location or elsewhere in the world. Content ranges from gameplay videos, tips and tricks, and general life updates of players.
Football Arena and Football-themed Gameplay
In the spirit of the collaboration with Leo Messi, PUBG Mobile introduces football-themed areas, named "Football Carnival", in two Ranked maps: Erangel and Livik. Here, players can complete missions in the Cheer Park for more rewards. The aforementioned maps also have additional tactical items that players can pick up at various points of the map: a "Wonder Football" which can be used to kick around the map to lure enemies or score goals at the Football Arena, and "Messi's Golden Shoe" that allows players to sprint and activate a special "feint" maneuver.
The Football Carnival section of these maps features Middle Eastern architecture (in reference to the World Cup being held in Qatar), lots of resources, theme-specific equipment, a treasury, and a Zorb Football Vehicle to get around the area quickly using a rail system. Launchers and respawn cards are also available so players can enjoy the new area.
Football Arenas are special areas marked on the map where players can obtain special items by entering the Arena and scoring goals with the Wonder Football. Scoring in all Arenas will grant players an Easter Egg reward. 
Map Updates
Some changes in Erangel and Livik are also in effect in the 2.3 update. Here is a comprehensive list of changes to the maps:
Erangel
A Supply Warehouse can be found on the map where players can get resources.

A new item, Vehicle Radar, can be bought from the Supply Shop. This item can scan vacant vehicles nearby.

Stabler is now much improved allowing more players to traverse the map quickly with three cable cars in operation.
Livik
Dawn and dusk weather effect has been added

Some changes in the Refinery to improve the combat experience.
Royale Pass – Cycle 3, Season 9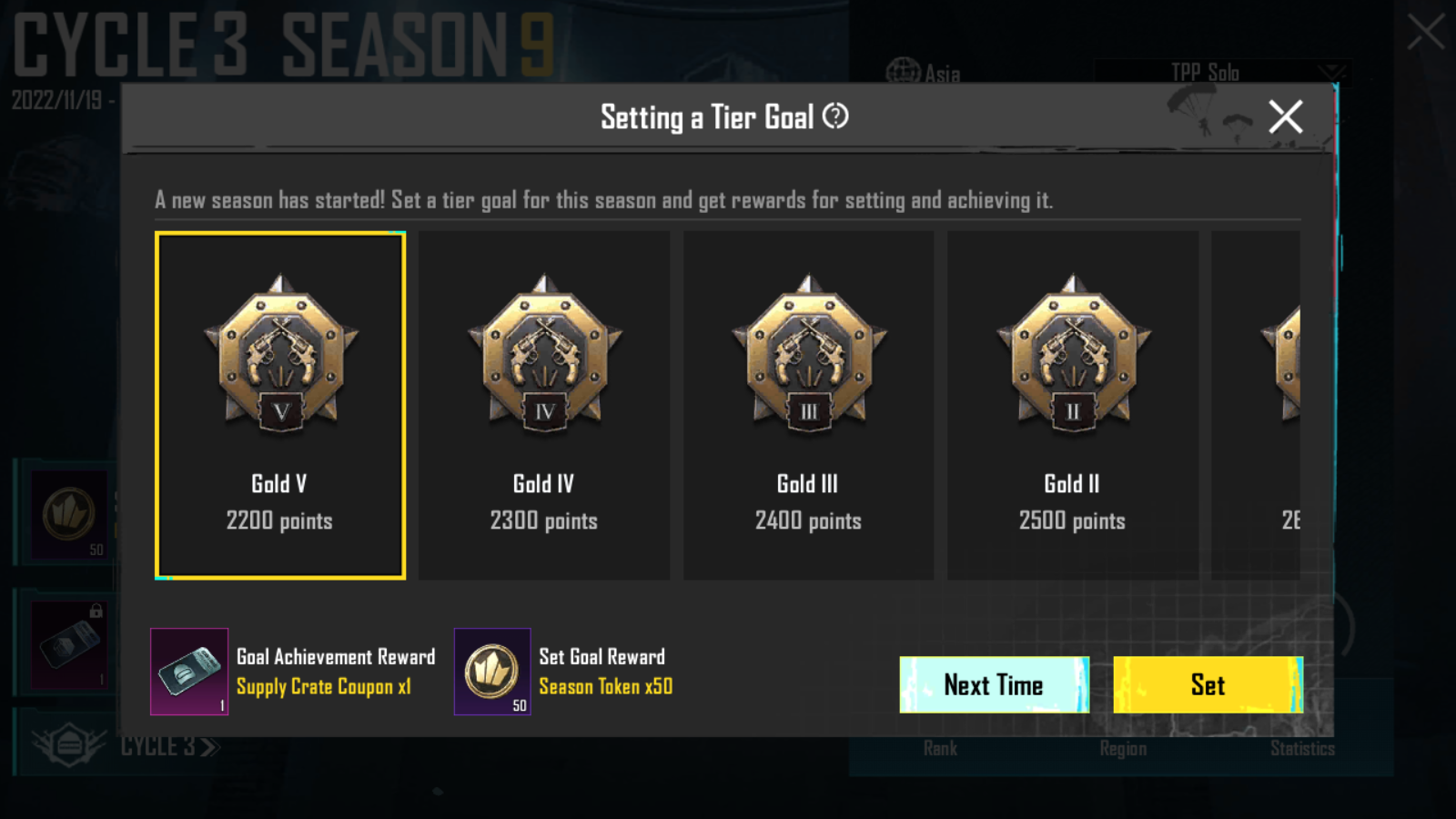 The new Royale Pass season (starting November 20) introduces the Tier Goal system where players can set a Tier they want to reach for the season and earn rewards like BP and Supply Crate Vouchers. Rewards for this season includes the C3S9 Set, C3S9 Parachute, C3S9 Cover, C3S9 Mask, C3S9 – M24, and C3S9 Glasses.
Are you excited about the new update and collaboration? I have already tried kicking Wonder Footballs throughout Erangel and Livik and found myself in the middle of duels. If that does not sound exciting, then you can go check it out and try the various missions and enjoy the football-themed goodies PUBG Mobile offers.
Don't forget to top up your UC for PUBG Mobile only on Codashop to get the latest Royal Pass. We offer hassle-free top-ups with no logins or passwords required.