One Punch Man: The Strongest reached the massive 10 million pre-registrations! The first officially authorised mobile game based on the popular One-Punch Man anime and manga has arrived in Malaysia and now available on Codashop so that you can purchase game credit with various payment methods easily.
One Punch Man: The Strongest faithfully recreates the heroic world of One-Punch Man in a game setting, complete with character paintings, iconic characters, familiar locations, and most importantly, the stylish combat.
Offering an immersive gaming experience with exciting storyline, all original CV cast from the anime series return, including Makoto Furukawa, Kaito Ishikawa, Aoi Yuuki, Kazuhiro Yamaji, Kenjiro Tsuda, Minami Takayama, Hiroki Yasumoto, Takahiro Sakurai, Youji Ueda, and other popular Japanese CV artistes.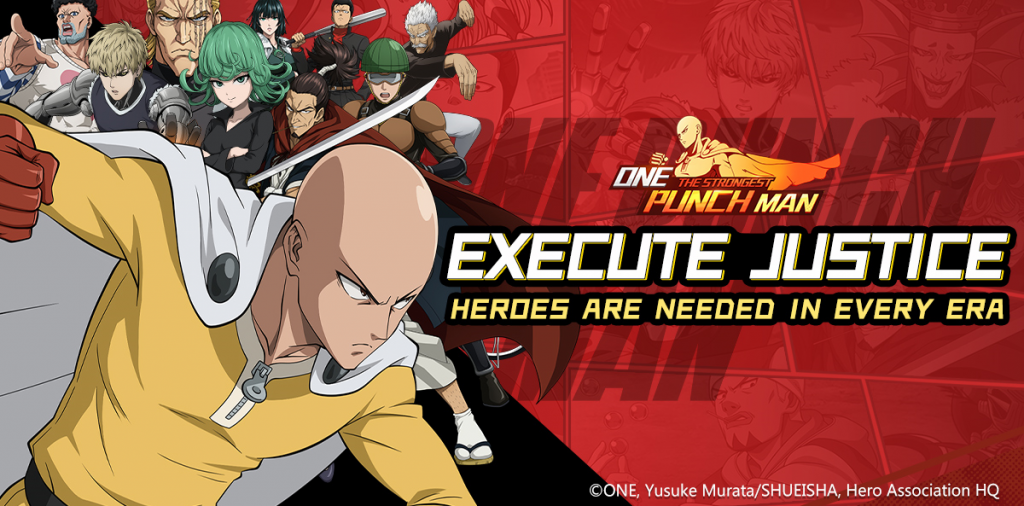 One Punch Man: The Strongest, supervised by Japanese Production Committee, and developed by Playcrab which has been specializing in mobile card games, restored as much as possible the heroic world of One-Punch Man. Ourpalm, the publisher, is one of the few game companies that is experienced in the Southeast Asia market, offering many games in English, Chinese, Thai, Indonesian and other languages which suits players' preferences. MU Origin 2, an MMORPG also published by Ourpalm, has been acclaimed by players and holds various in-game, online events, and offline events to engage with the community.
One Punch Man is now available on Codashop! You'll get 100% bonus Funds when you top up for the first time. For your subsequent top-ups, enjoy 10% bonus Funds! 🎉
Visit official website here.
Download the game on Google Play here.
Convenient Top-Up Experience
Need to load up Funds on One Punch Man? Topping up at Codashop has never been easier! We deliver exceptional service by providing you with the fastest, the easiest and the safest way to recharge.
Millions of gamers & app users trust Codashop for providing a seamless top-up experience. No need for you to go through tedious registrations or remember your log-ins every time you make a purchase.
To make it more convenient for our users, we have partnered with the most trusted payment providers in Malaysia. You can opt to pay in cash, via online transfer or over-the-counter, among others. Our growing list of partners include: 
Touch 'N Go
Boost
Bank Transfer
Celcom
DiGi Mobile Number
DiGi Prepaid Reload Card
Maxis
U Mobile
Visa & Mastercard
At Codashop, we make your top-up experience sweeter with the best promotions and exclusive deals on your favourite games and apps, including skins and access to exciting premium features.
Guaranteed Safe & Instant Delivery
At Codashop, customer safety is our #1 priority. Once you complete your payment, credits will be delivered straight to your account in just a matter of seconds. We guarantee your safety when transacting at Codashop so you can focus on other things that matter to you.
Our customer service champions are available 24/7 to make sure that every concern and suggestions are well-addressed. Let's have a quick chat on Facebook or send us a request using this form.
So what are you waiting for? Top-up One Punch Man Funds today, get more value for your money and enjoy #FasterBetterSafer top-up experience.