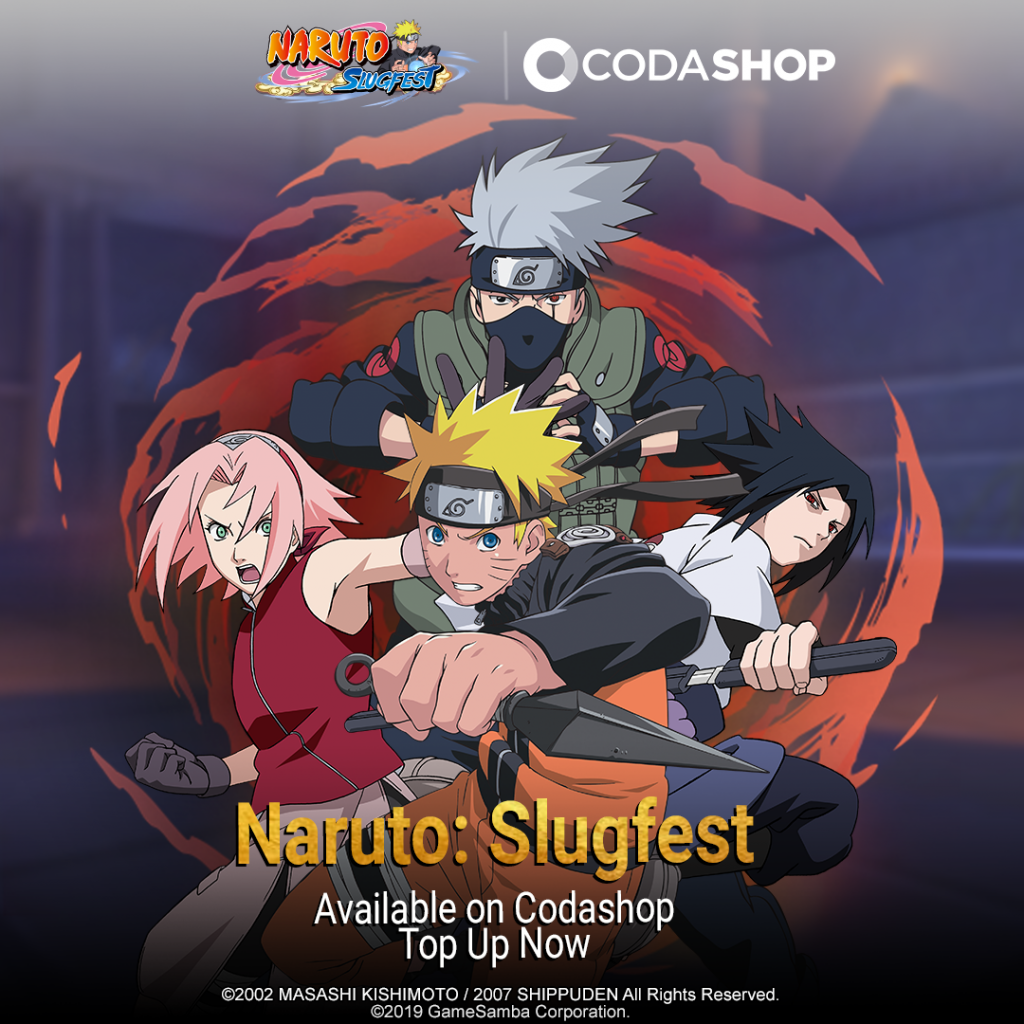 Naruto: Slugfest is the first Naruto 3D Open-World MMORPG that lets players step into Naruro Shippuden's anime world. The game features cinematic 3D Visuals and plot restoration of the World of Naruto.​
Visually Stunning World of Naruto​
Naruto: Slugfest is created with state-of-the-art cartoon rendering technology. The cinematography light and shadow effects are truly a visual treat. Elements such as day and night alternation and weather change have been added to the game, allowing players to experience Naruto's World in Naruto: Slugfest​​​. Not only that, users can also experience animated in-game cutscenes with the original voice actors.
​Join Intense Gameplay Battle Modes​
With its rich content for quests, and unique gameplay modes available. Push the limits of your strategic and combat skills by accepting delightful solo quests up to the most difficult trial challenges. Showcase your strengths against the massive competitive ninjas through battles between, group and clan confrontations.​​​
Find your own Nindō or Ninja Way in the World of Naruto. Play Naruto: Slugfest NOW!​ More information about the game can be found on the publisher, Cubinet Interactive's website.
Recharge your Gold now on Codashop and enjoy a hassle-free top up experience.
Convenient Top-Up Experience
Need to load up Gold on Naruto: Slugfest? Topping up at Codashop has never been easier! We deliver exceptional service by providing you with the fastest, the easiest and the safest way to recharge.
Millions of gamers & app users trust Codashop for providing a seamless top-up experience. No need for you to go through tedious registrations or remember your log-ins every time you make a purchase.
To make it more convenient for our users, we have partnered with the most trusted payment providers in Malaysia. You can opt to pay in cash, via online transfer or over-the-counter, among others. Our growing list of partners include: 
Touch 'N Go
Boost
Bank Transfer
DiGi Mobile Number
U Mobile
Visa & Mastercard
At Codashop, we make your top-up experience sweeter with the best promotions and exclusive deals on your favourite games and apps, including skins and access to exciting premium features.
Guaranteed Safe & Instant Delivery
At Codashop, customer safety is our #1 priority. Once you complete your payment, credits will be delivered straight to your account in just a matter of seconds. We guarantee your safety when transacting at Codashop so you can focus on other things that matter to you. 
Our customer service champions are available 24/7 to make sure that every concern and suggestions are well-addressed. Let's have a quick chat on Facebook or send us a request using this form.
So what are you waiting for? Top-up Naruto: Slugfest Golds today, get more value for your money and enjoy #FasterBetterSafer top-up experience.