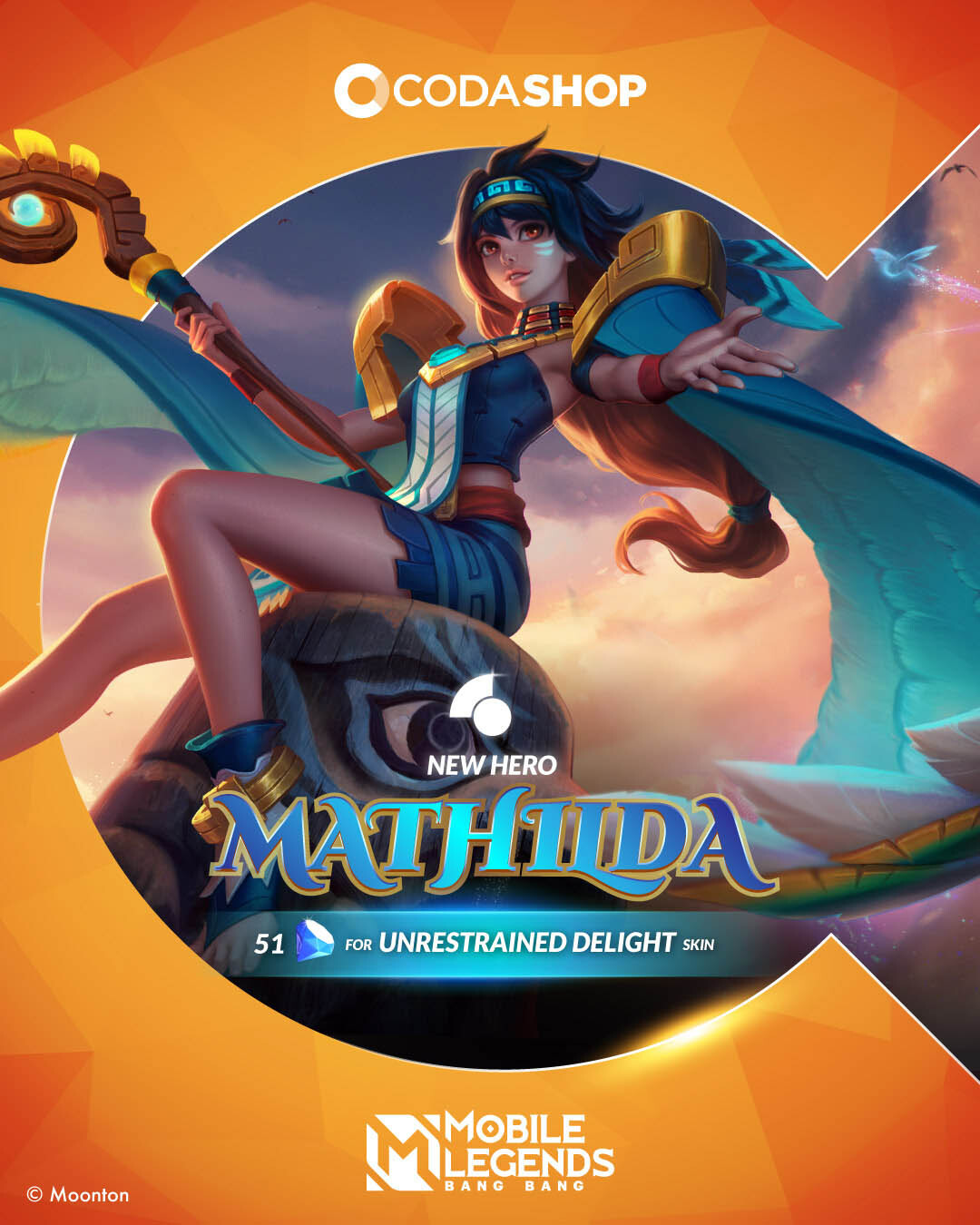 New Hero Mathilda 
Mathilda is the first Assassin/Support hero to be released in MLBB. The character design resembles a Western Indian tribe girl. Her skills revolve around buffing her teammate's movement speed while also dealing damage to her enemies.
Mathilda offers a lot for her team. She can buff her allies' mobility making ganks a lot easier and disengage if the situation gets sour. She also deals a lot of damage making her a decent assassin character. Perhaps this new hero would be a game-changer for the current meta of MLBB.
Check out Mathilda Hero Spotlight below!
Get Mathilda's skin, UNRESTRAINED DELIGHT for only 51 Diamonds! Go to Codashop website to purchase your MLBB Diamonds now ⚡💎