New weapon, new rank, and revival points adjusted.
In case you missed it, Free Fire recently released its OB28 update and brought out another batch of new and exciting features. The list includes a new character, a new weapon and grenade, a brand new CS rank, and more. So without further ado, let's check out the coolest additions in the latest patch update.
New Rank – Grandmaster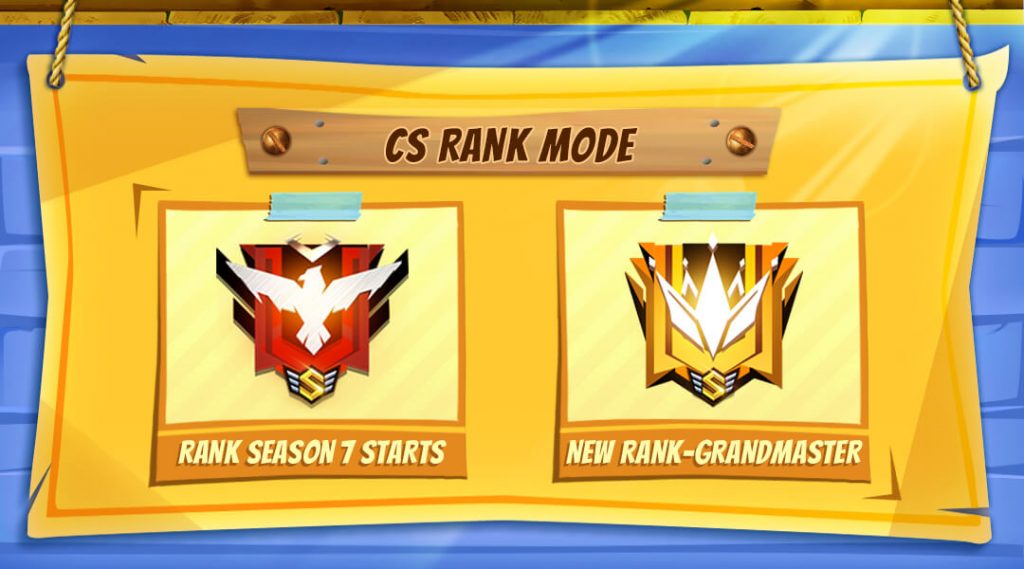 For Clash Squad, a new rank has been introduced called Grandmaster. The new rank will challenge everyone to be at the Top 1000 Heroic Players tier to earn the Grandmaster Badge.

The rank division is as follows:
Grandmaster I – Top 1-100 Players

Grandmaster II – Top 101-300 Players

Grandmaster III – Top 301-1000 Players
Also, Clash Squad Season 7 has begun, and players who reach Gold III or above will automatically get the Clash Squad exclusive item, the Golden M1014.
New Weapon – Mini Uzi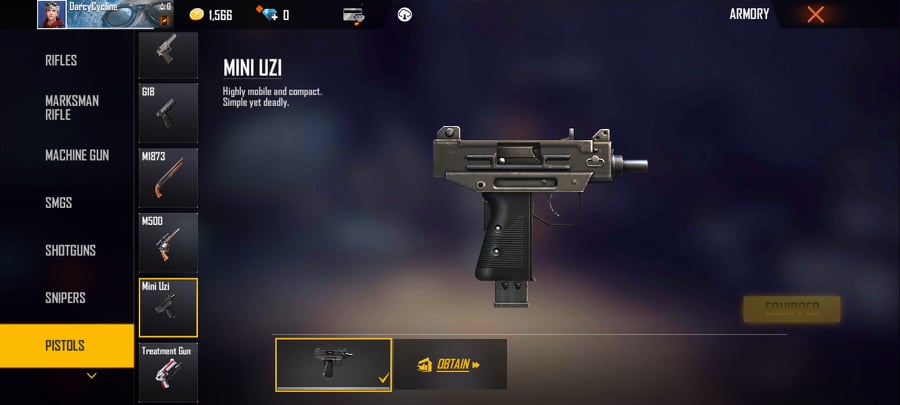 The simple yet deadly Mini Uzi.
The Mini Uzi is a new secondary weapon available in Battle Royale and Clash Squad. It's the first weapon of its kind that supports an SMG ammo. The Mini Uzi is highly mobile and compact, with a high rate of fire and accuracy.
Base Damage:

17

Rate of Fire:

0.055

Magazine:

18

Attachments:

None
In addition to that, adjustments have been made to certain weapons, including M1917 (Minimum damage: 36->45, Effective Range: +25%), Kord (Accuracy: +28%, Rate of fire in Machine Gun Mode: +25%, Damage Multiplier to Gloo Wall, Oil Barrel, and Vehicles: +100->+120%), M60 (Damage Machine Gun Mode: +5, Damage Multiplier to Gloo Wall, Oil Barrel, and Vehicles: +60%), and Kar98k (Damage to arms and legs: +25%, Damage to the body: -10%, Armor penetration: 0% -> +40%)
New Grenade – Ice Grenade
Tired of throwing the same old grenade? Enter the Ice Grenade. It's a utility grenade that will explode and leave an aura that deals damage over time after the explosion. Use this throwable to force enemies to scramble out of their cover. The Ice Grenade is available in Battle Royale and Clash Squad.
Explosive Damage:

100

Explosion Radius:

5m

Ice Frost Radius:

5m

Ice Frost Duration: 10s

Deep Freeze: Players inside Ice Frost will have a 10% decrease in movement speed, 20% rate of fire, and receive 5-10 damages based on the duration inside the Ice Frost. Ice Frost will also affect allies.
Revival Points System
Reviving teammates in Free Fire has been adjusted to make it more challenging, with the difficulty of capturing revival points considerably raised. Check out the following changes:

The time to capture the revival point has been increased from 14 seconds – 33 seconds.

Revival Point cooldown has been increased from 150 seconds – 180 seconds.

Revival Points per game have been decreased from 9 to 8.
Pet Rumble Mode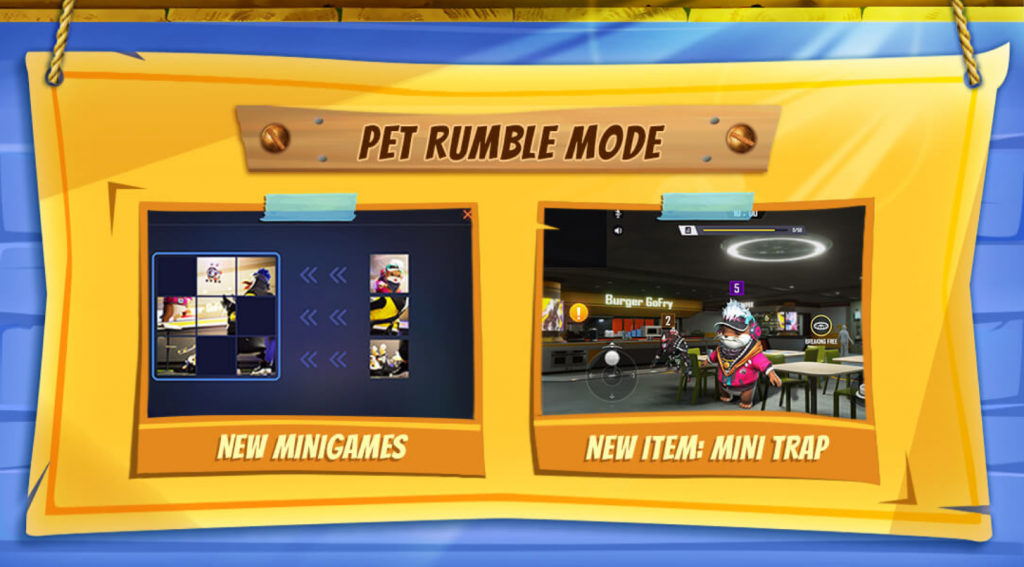 The Pet Rumble Mode also received adjustments with the latest patch updates. 
Four new mini games have been added to the Scientists' tasks.

A new skill called "Trap" is available for Pranksters.
New Character – D-Bee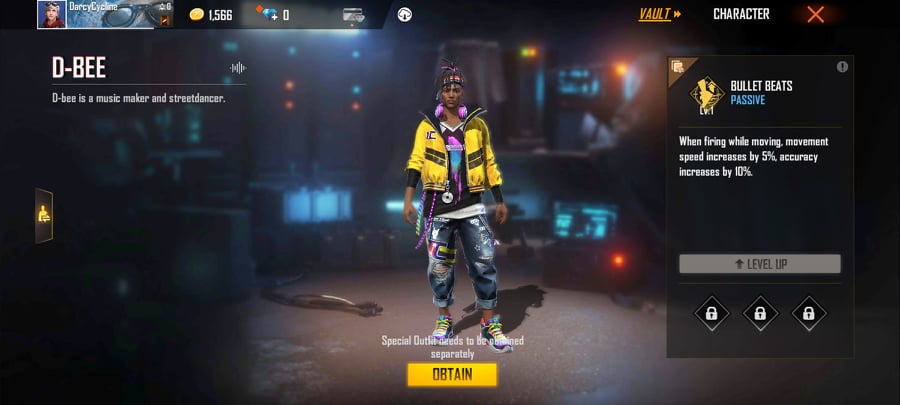 Get movement speed and accuracy increase with D-Bee's passive.
Get ready to meet D-Bee! He is a music creator and a street dancer who enjoys meeting new people. His unique ability is called Bullet Beats which increases his movement speed (by 5/7/9/11/13/15%) and accuracy (by 10/13/17/22/28/35%) when he is firing while moving. With D-Bee's passive skill, what do you think will be the best ability to team up with him?
Don't forget to top up on your Free Fire account only at Codashop. We guarantee a better, faster, and safer top-up experience with more payment options to choose from.