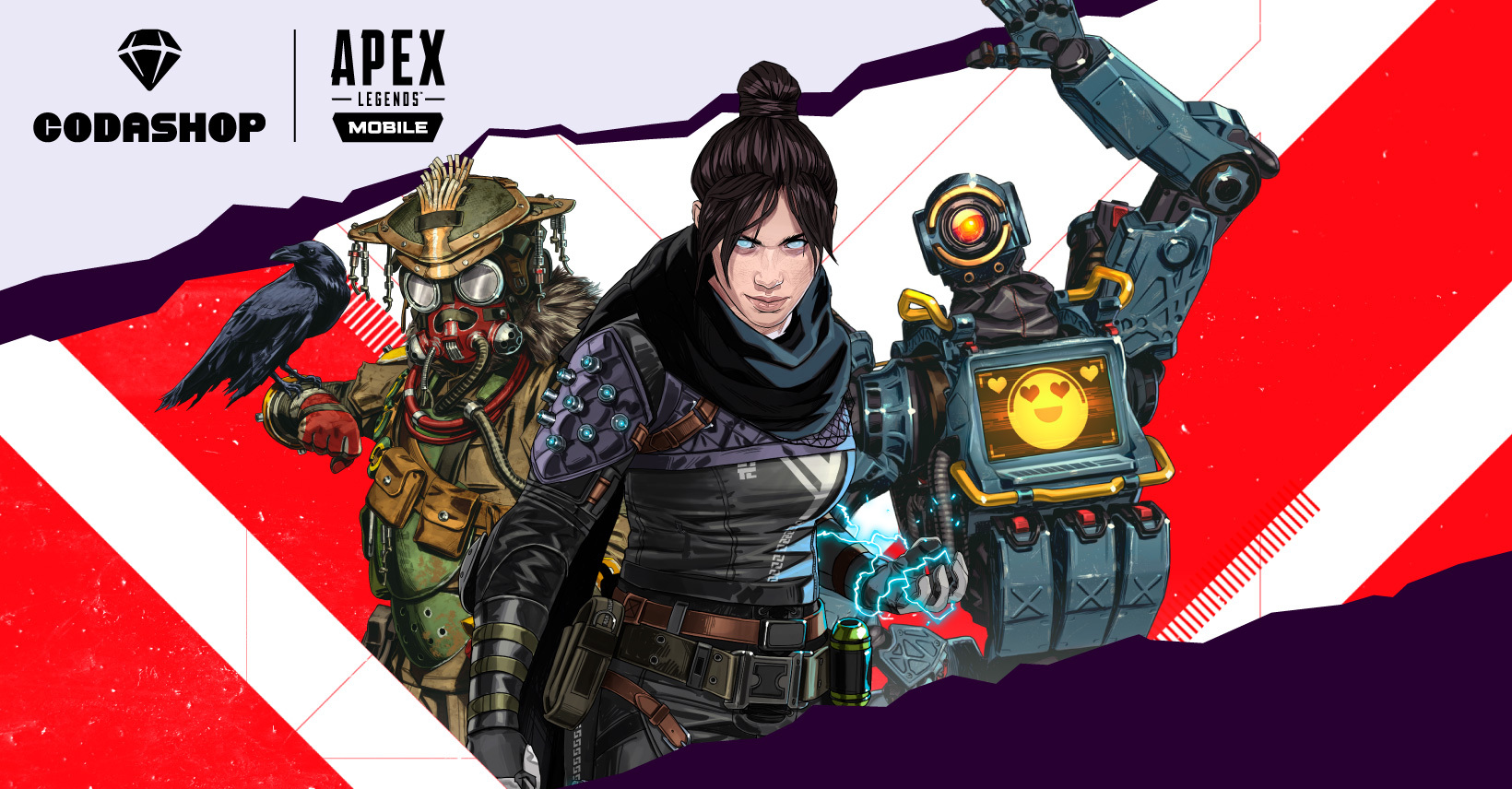 If you're planning to play Apex Legends Mobile, know that it may slightly vary from its PC counterpart. The portable version of the game, while faithful to the original, might take a few adjustments to get the hang of. From setting up the controls to picking the right legends, here's a handy guide to help newbies understand the basics of Apex Legends Mobile.
What is Apex Legends Mobile?
Apex Legends Mobile is a strategy battle royale shooter game redesigned for mobile gamers. The character-based gameplay allows players to pick from iconic Legends with unique abilities and rocking personalities to suit different playstyles. The immersive, fast-paced combat delivers high-octane action, while the multiplayer option enables players to team up with two friends to battle other players. The game also features different maps, epic modes, and exciting events that will test the skills of everyone as they try to dominate the Apex.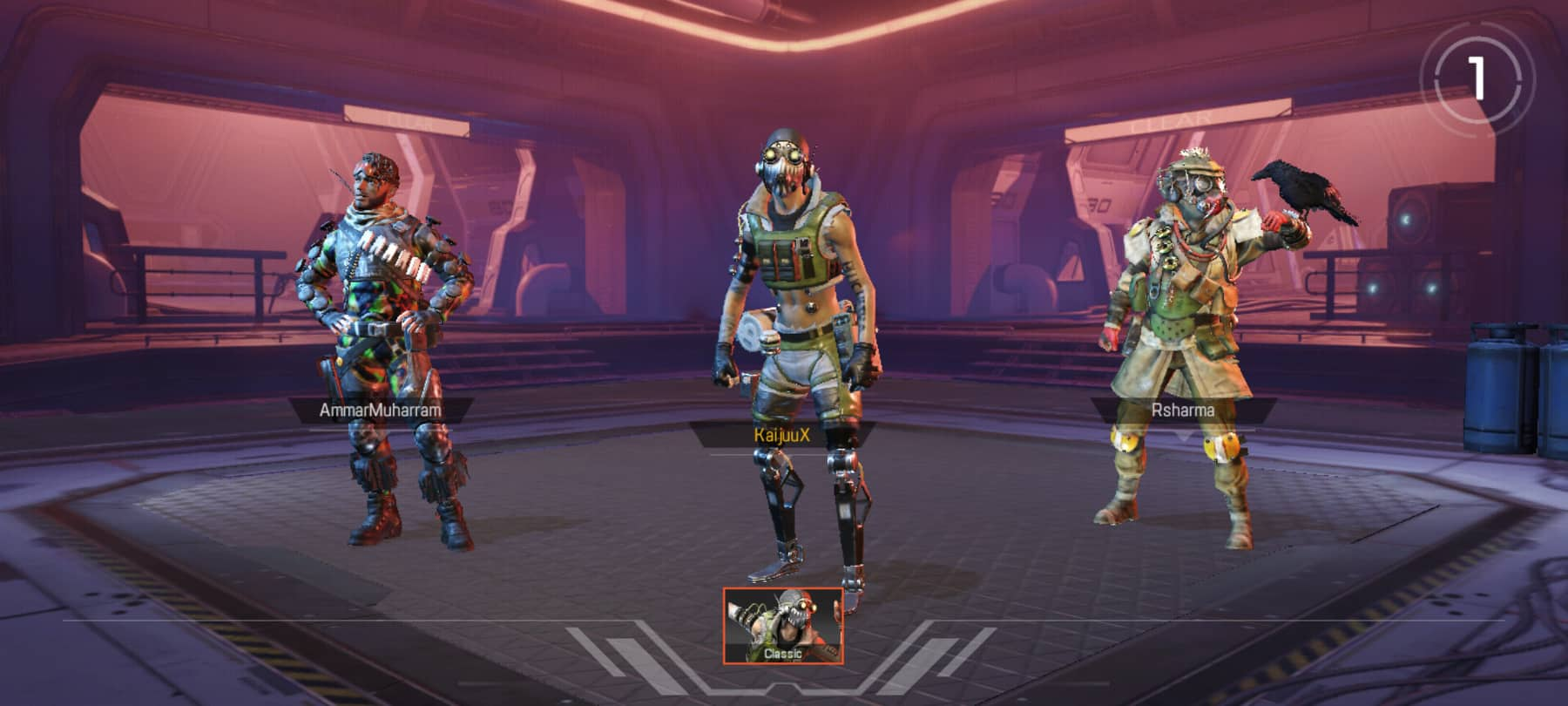 The game's default mode is the Battle Royale, where the goal is for players to eliminate all their enemies to become the winners. Players can land in a group of three-player squads. After arriving at the drop zone, players will loot for weapons and other essential items before duking it out against 60 other legends spread across the map.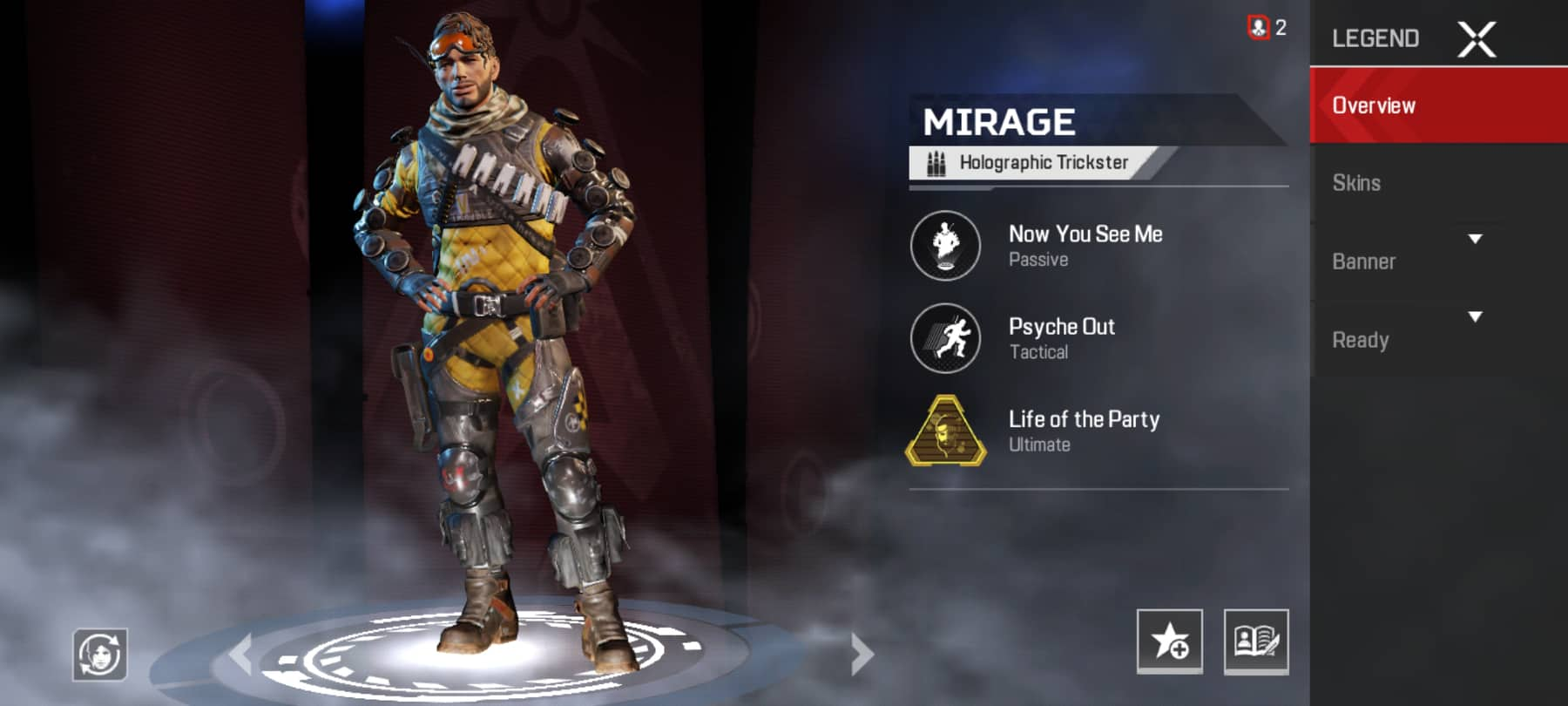 Legends can utilize their unique abilities, classified as tactical, passive, and ultimate, to help them gain an edge in battle. As the fight rages on, the ring mechanic also gets smaller to encourage combat among the squads. 
About Syndicate Gold
Syndicate Gold is the premium in-game currency of Apex Legends Mobile. It can be used to unlock new Legends and buy Legendary weapon skins, character skins, and other items from the Store. Syndicate Gold can also be used to purchase the premium tier of the Battle Pass (Premium Pass or Premium Plus Pass) to receive Level Rewards by completing missions.
How to get Syndicate Gold?
Syndicate Gold is the game's premium currency which can be obtained by purchasing using real money. There are different ways to top up on Syndicate Gold. The first is via the in-game store.
Launch Apex Legends Mobile on your device.

From the in-game lobby, click on the Store.

From the menu on the right, scroll down to Syndicate Gold.

Select the pack you wish to purchase.

Complete the payment to receive your Syndicate Gold.
Players can also top up via Codashop. It's simple and easy:
Go to Codashop.com and enter your Apex Legends ID.

Select the recharge value you wish to purchase.

Complete the payment, and the Syndicate Gold will be credited immediately to your Apex Legends Mobile account.
How to Play Apex Legends Mobile?
Playing Apex Legends Mobile is like showing everyone the stuff Legends are made of. The fast-paced gameplay will unleash players' strategic and shooting skills to conquer the Apex. We've listed several pointers to help players start on the right foot.
Getting Started
Here are the minimum requirements to play Apex Legends Mobile for Android and iOS devices.
Android:
CPU – Snapdragon 435/ Hisilicon Kirin 650/ Mediatek Helio P20/ Exynos 7420

Android 6.0 or later

Open GL 3.1 or higher

4 GB free space

At least 2 GB RAM
iOS:
iPhone 6S or later

OS version: 11.0 or later

CPU: A9

4 GB free space

At least 2GB RAM
Trust the Tutorial
We recommend players utilize the tutorial. There are helpful tips that players, especially the new ones, can get from it. One, the tutorial will help players select their preferred settings. There are options for those with no experience in mobile shooting games and those that are experienced in Apex Legends. This selection will play an essential factor in users' preferences according to their comfort. 
There's also a separate option to pick your HUD display – from Classic to Apex style. The former is similar to other battle royale games, while the latter is more elaborate, similar to the Apex Legends style. The configurations can be changed later in the Settings menu. Overall, find out which one best suits you to better enjoy the game.
We also suggest newbies not to skip the Rookie Tutorial. Mirage will teach you the game basics, like picking up items, sliding, climbing, and shooting. You'll also learn about tactical ability, med kits, perspective, and using your ultimate ability. After finishing the tutorials, you can register as a Legend and set up your user name.
Learn your Legends (and pick the right one!)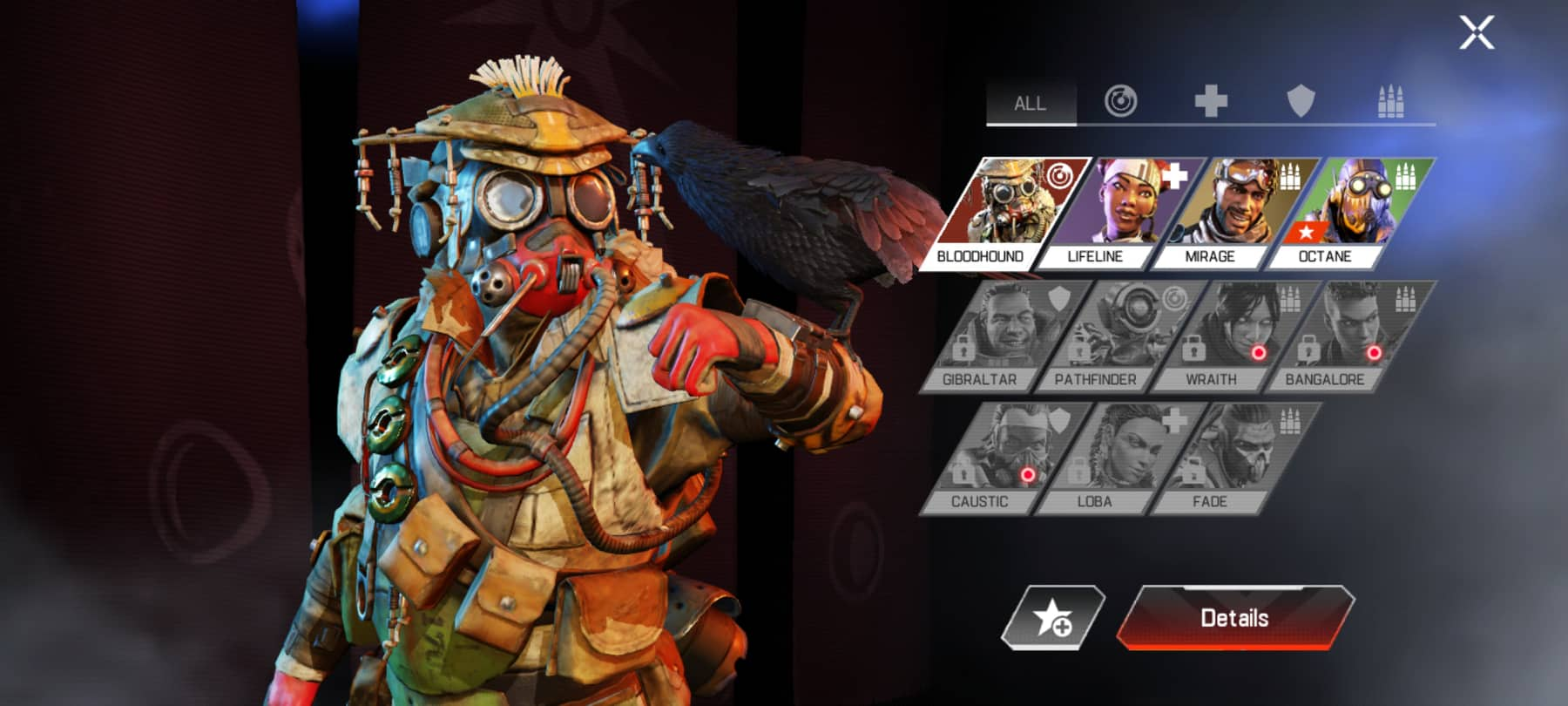 Part of the Apex lore is the characters known as Legends. Each legend has an interesting backstory, plus they possess special abilities to help players achieve the upper hand in battle. You can unlock new Legends as you progress into the game, and they can also be purchased in the store. Make sure to pick the right Legend that suits your playstyle. Tip: try to play every Legend as much as possible to test their abilities and determine which one compliments your style.
Know your Guns
Apart from your teammates, guns do the talking in Apex Legends. Test every gun to know its qualities, strengths, and weaknesses. Check out the details – damage range, rate of fire, firing mode, etc. Find out the available attachments to know how you can customize them to make each one a mean killing machine.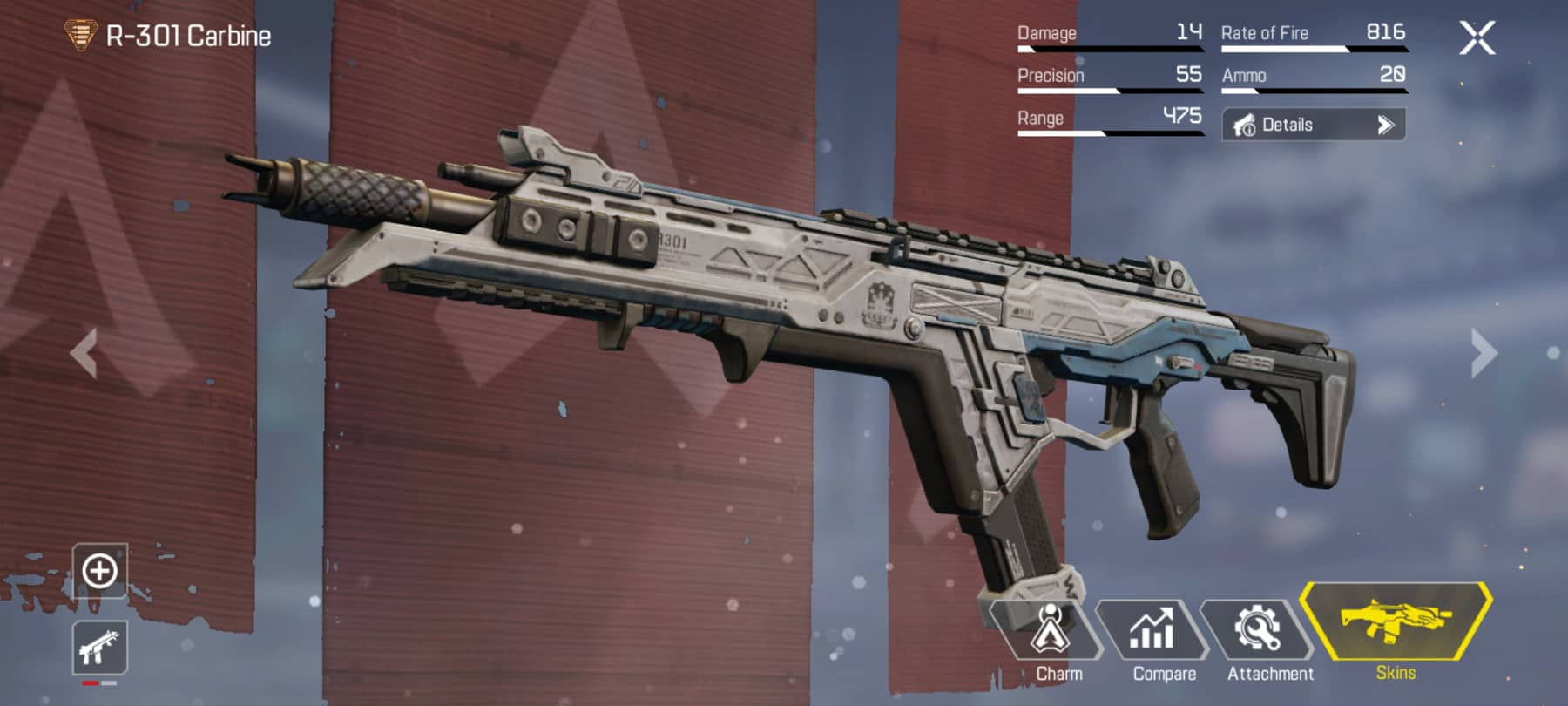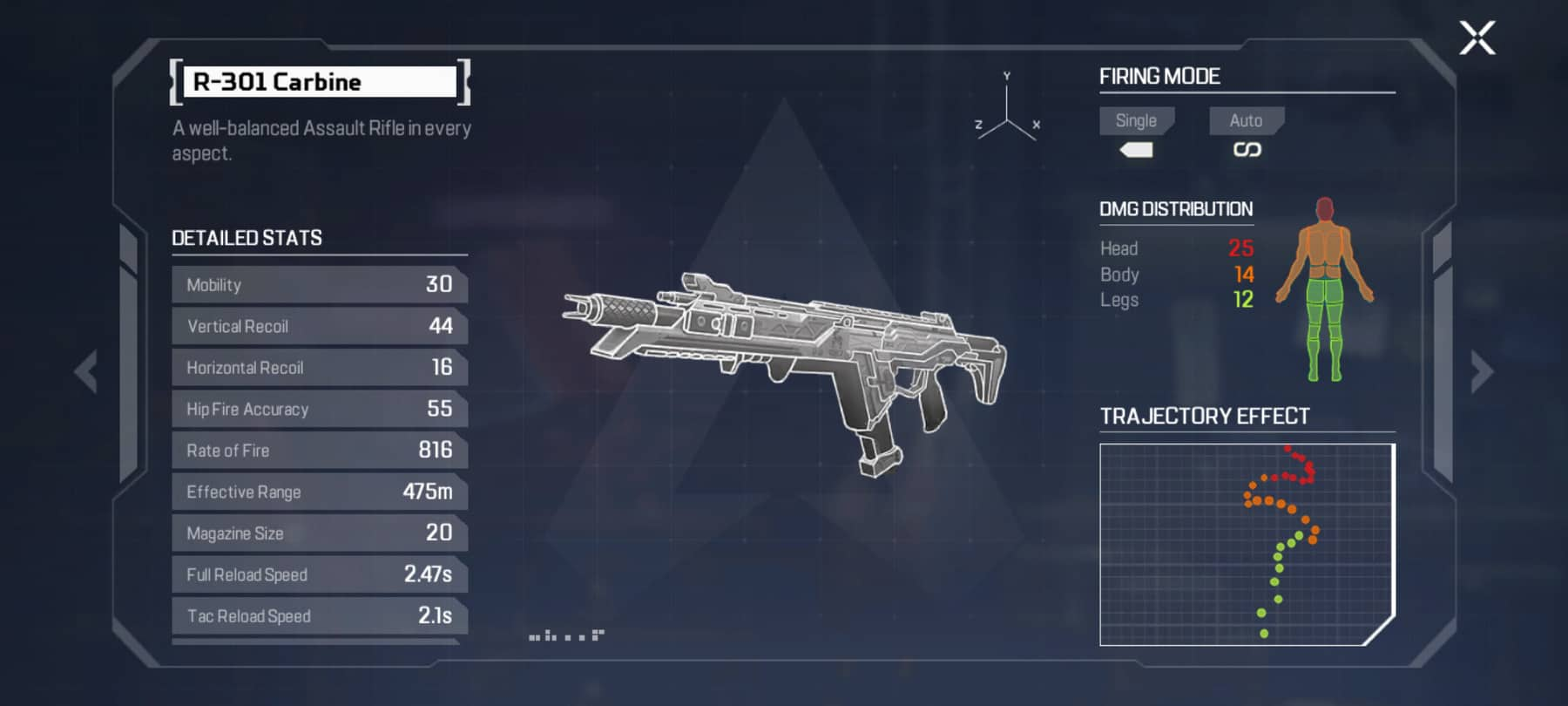 Remember the rarities
There are various items for upgrades that you can pick up during the game. They come in different colors, and understanding each color's meaning will help you prioritize what to get. You can also activate auto-pickup to help you loot faster.

White – Common
Blue – Rare
Purple – Epic
Gold – Legendary
Orange – Eternal
Move, Move, Move!
When playing Apex Legends Mobile, constantly be on the move. Keeping still like a sitting duck will most definitely land you in trouble – at the far end of your enemies' scope. Keep an eye on the intruding ring and ensure you are always inside the circle. If your Legend has a movement speed specialty, activate it to help you catch up to the safe zone.
Team up and talk to your teammates
Going solo is okay, but as the old saying goes, two heads are better than one. For Apex Legends, a team of three is a better choice to help you achieve your objectives. Playing with your friends will help you make the adjustments more manageable, especially when picking a well-balanced lineup.
Communication is king. Talk to your teammates, and tell them about the game plan. Share the loot to ensure that everyone is better equipped. Moving together as a coordinated unit will help your team reach the final stretch.
Tips and Tricks to Improve in Apex Legends Mobile
Besides picking the right Legends and learning about different guns, surviving should also be on the beginner's checklist. If you can make it through the early rounds, you have a better shot of becoming the champion. Here are some tips to help you improve your Apex Legends Mobile experience.
For beginners, you can toggle the auto-firing option if your aim still needs improvement.

As discussed in the Rookie Tutorial, the sliding mechanic is an essential skill. Use it to move faster and dodge attacks.

Pay attention to the ping system. Use it to notify your teammates about your whereabouts and where to move. Let them know about the loot you've spotted to help them upgrade their items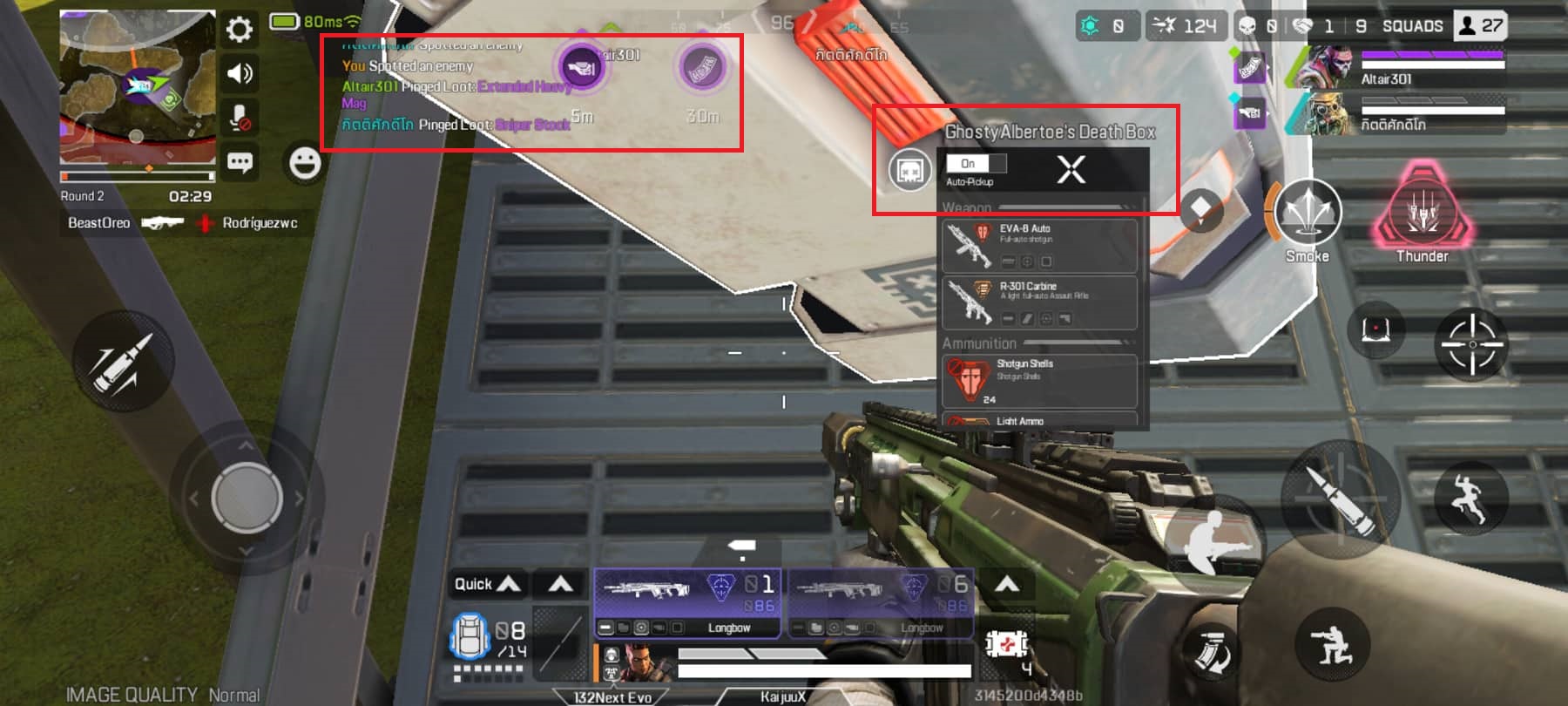 Mind your health. Plenty of items in the game can restore your HP and help you survive longer. Med Kits to restore Health, Shield Batteries to recover Shields, and Phoenix Kits to fully restore both.

Unlock more Perks to power up your Legends. This feature provides enhancements to buff your Legends' abilities. Perks belong to three categories: General, Finisher, and Ability Perks. However, Perks are not readily available in the game; you can unlock them by playing more matches.
Frequently Asked Questions about Apex Legends Mobile
Is Apex Legends Mobile cross-platform? 
Apex Legends Mobile does not support a cross-play feature with the console and PC versions because it is built mainly for mobile.
How to get Apex Legends on mobile?
You can download Apex Legends Mobile for Android users via Google Play Store. For iOS devices, the game is available for download via the App Store. The game is free to download for both operating systems.
So there you have it. Apex Legends Mobile is a different yet exciting addition to the battle royale genre for mobile. Feel free to add your newbie tips and tricks in the comments section.
Don't forget; you can top up your Apex Legends Mobile Syndicate Gold Pack on Codashop. It's fast and convenient, with plenty of payment options available.