Please follow the following steps in order to get to know how to join and compete in an individual tournament on CGS App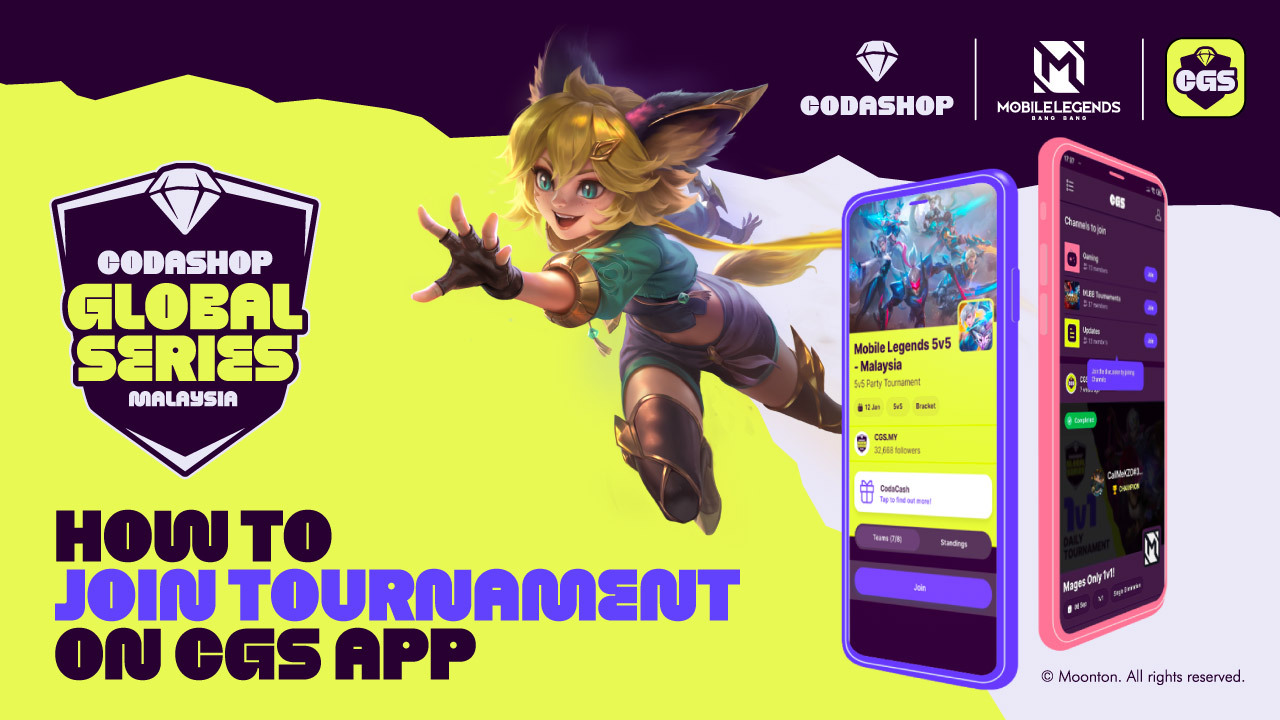 Step1: . Select a tournament
Once you have logged into CGS App, select the tournament you want to join by tapping on the tournament.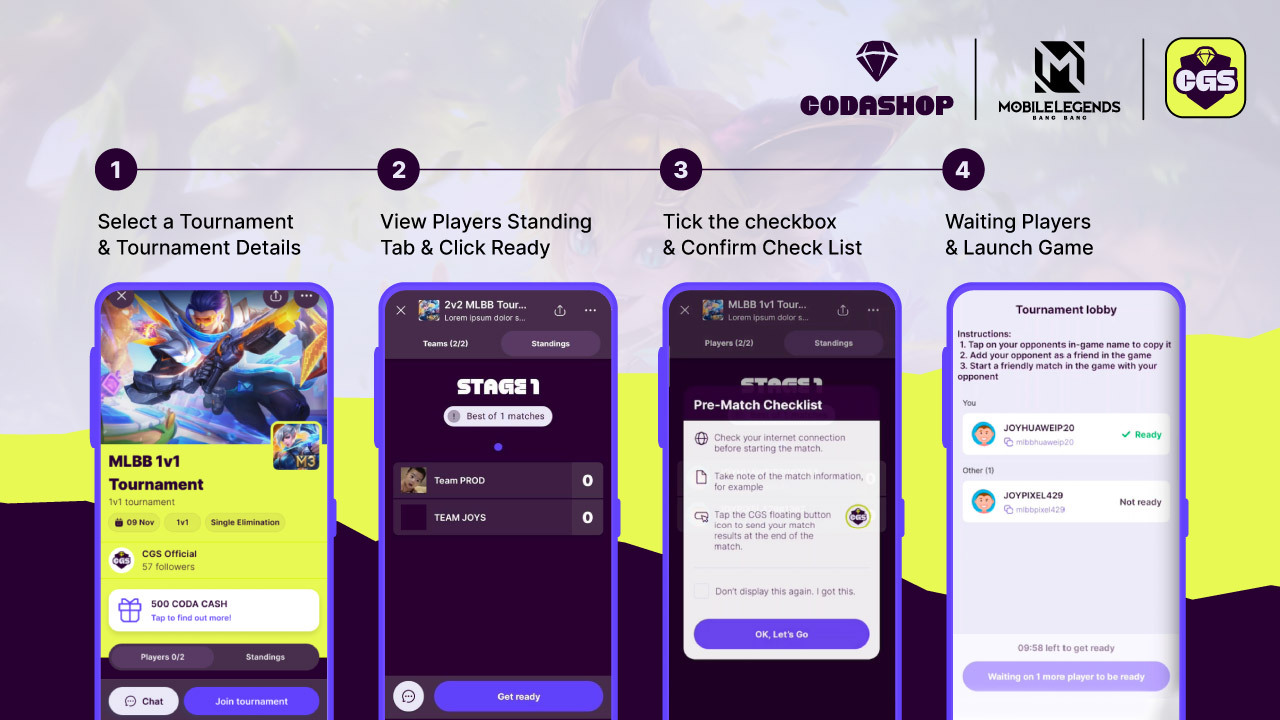 Step2: View joined players
You can see the players have joined from this screen.
Step3: Get Ready and Confirm the checklist
Once you tap on Get Ready, a dialog of the Pre-match checklist appears. Read it and then tap on OK, Let's Go.
Step4: Waiting on player and Launch Game
A 10-minute timer will start to give your opponent time to get ready before you can launch the game.
⚠️If the timer runs out and your opponent is still not ready – you will be awarded a win.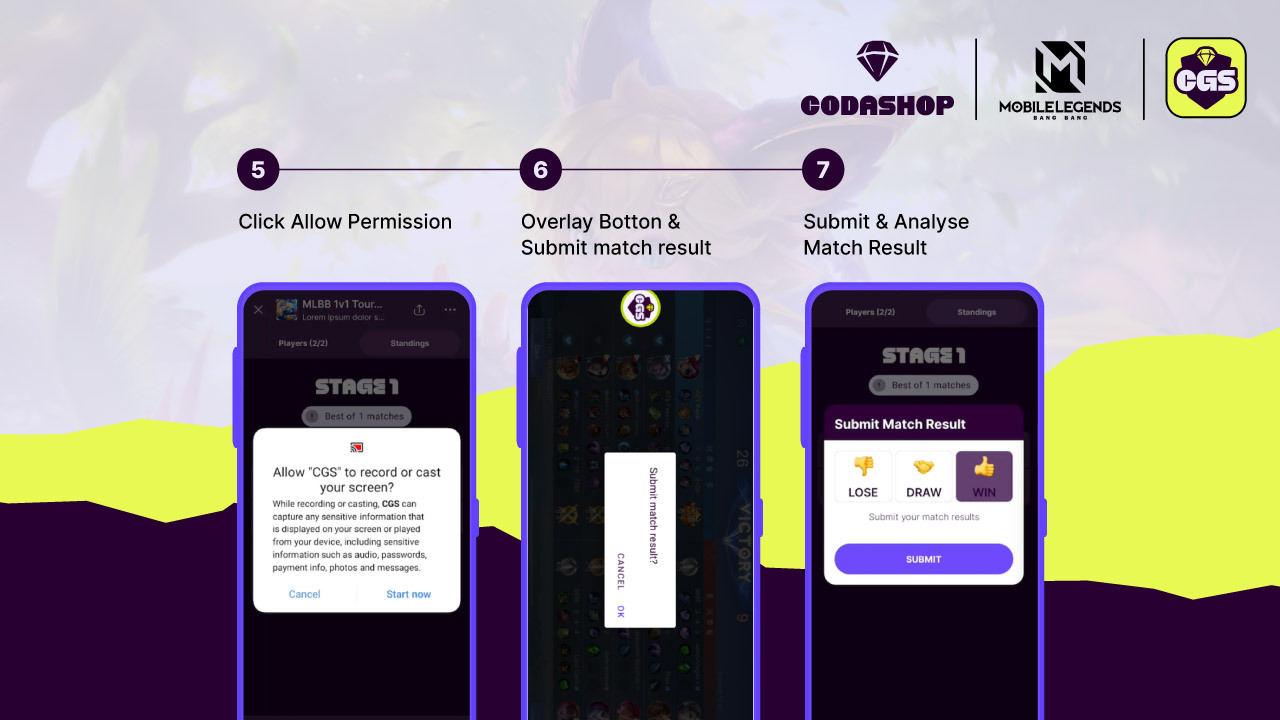 Step05: Allow permission
In order for CGS App Overlay to work properly, we will need you to allow permission for CGS to record or cast your screen. This will allow CGS to capture the correct match results once you have completed a match.
Step06: CGS Overlay Button & Submit Match Result
Once you've completed your match and it is showing the match results tap on the CGS Overlay Button. This will prompt a dialog/pop-up asking if you want to submit a match result, which you should tap OK – you will now be redirected to CGS App.
⚠️It's very important that you tap OK with the results screen in the background – this screen will be analyzed by the CGS app to determine the winner.
Step07: Submitting Match Results
Based on what your results were in-game, please select what your result is. CGS app will analyze the match result submission to determine whether the submission was correct or not.