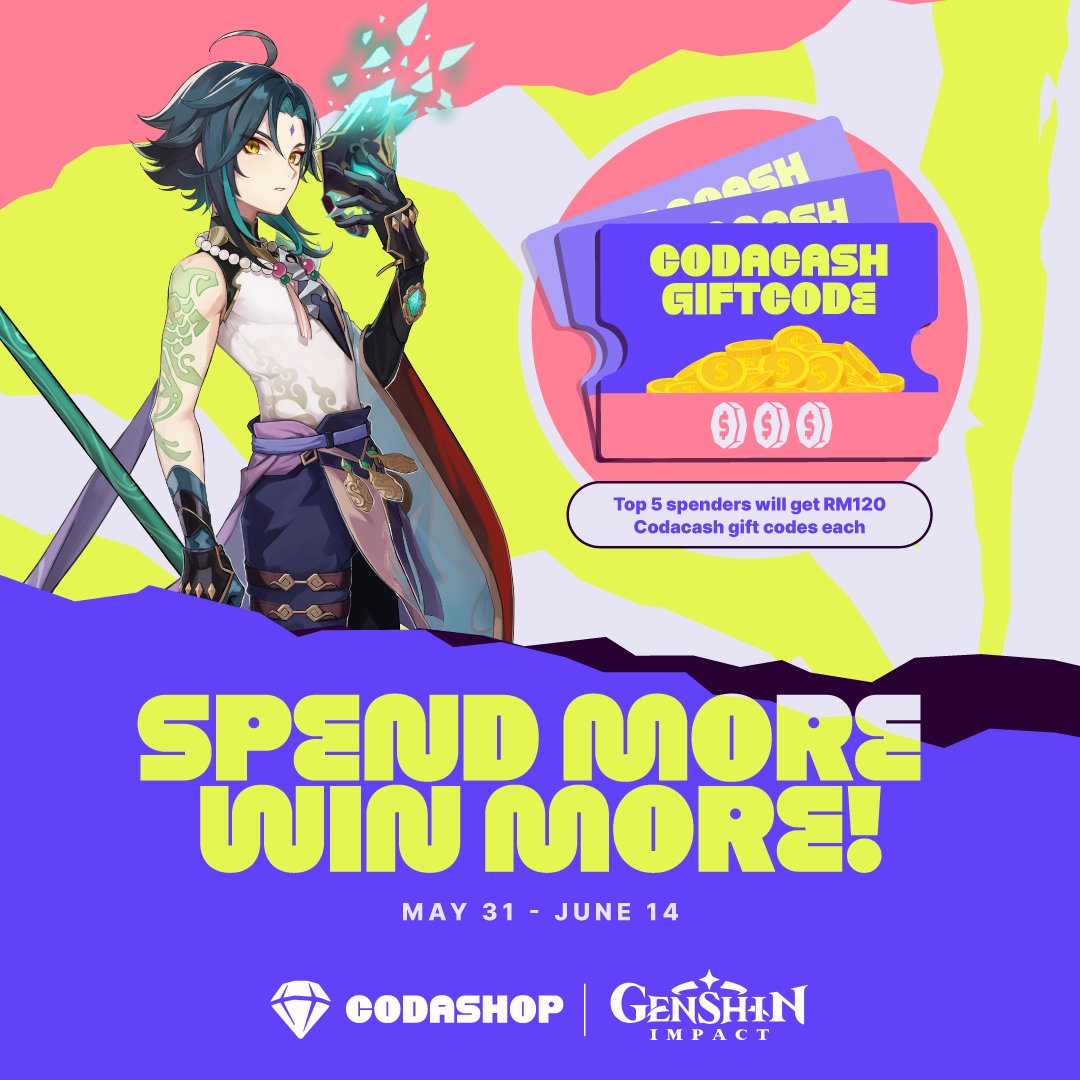 Genshin Impact: Win RM120 Codacash Gift Codes
Hiya, Codashoppers! We know you have been using Codashop to purchase your Genesis Crystals 🔥 So this one if for YOU.
Are you pulling Yelan and Xiao? Score RM120 Codacash gift code when you top up Genshin Impact on Codashop from May 31 – June 14.  Gift Genesis Crystals to as many of your friends and be one of the top 5 lucky spenders! 🥳
Terms and Conditions
Promo period is 31st May till 14th June 2022.
This promo is open to all Genshin Impact players nationwide.
To join: A) Purchase Genesis crystals on Codashop, no minimum spend required B) Enter a valid email address upon purchase. C) Users will gain an entry to the campaign for every successful purchase. D) Users will receive a higher amount of entries with a higher amount of purchase.
Promotion rewards:- Top 5 winners will be selected to win RM120 worth of Codacash gift codes.
Winners announcement will be posted on Codashop's Facebook page within 14 days from the campaign end date.
Winners will be contacted via email the same day as the announcement. The winners must reply and confirm his/her details to claim the prize within 7 days from the announcement date. Prizes are non-transferable.
By participating in the campaign, the winner agrees to cooperate with and participate in any advertising or publicity activities of Coda Payments relating to the draw. The winner agrees that Coda may publicize their names in such mode and manner as Coda considers fit. The winner's name may be published on Coda's website & social media channels.
All decisions by Codashop and Genshin Impact are valid.