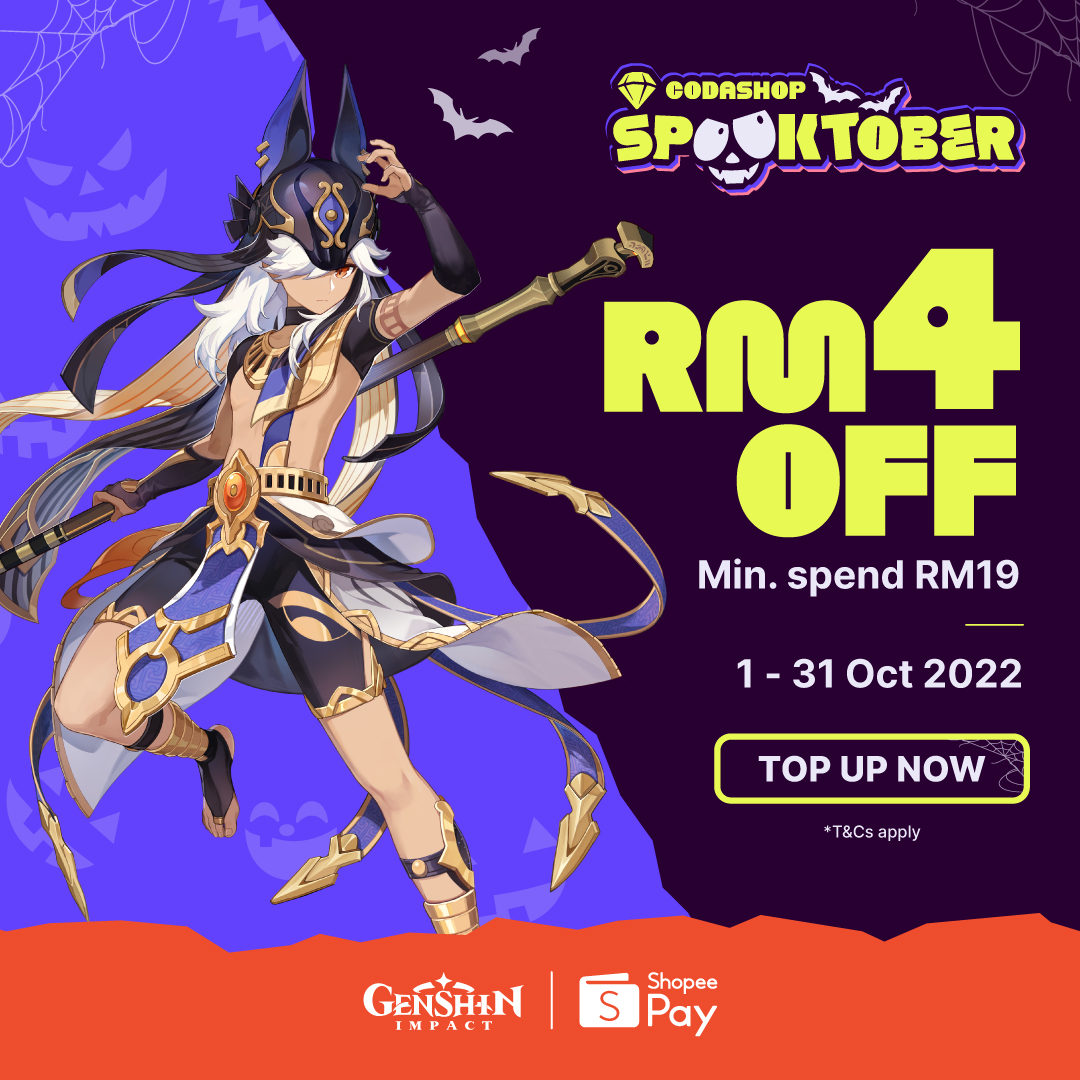 Genshin Impact: RM4 OFF With ShopeePay!
This is the time for you to spend on Genesis Crystals and Blessing of the Welkin Moon (Genshin Impact), guys! 🥰 From 1 – 31st October 2022, get RM4 discount when you pay with ShopeePay (min. spend RM19). Do not wait till the last minute! Shop now and save MORE with Codashop 🎉
After the Genshin Impact Version 3.1 update, each top-up level of Genesis Crystals in the Crystal Top-Up page will be reset to provide a double bonus for the first top-up.
〓Reset Time〓
After the Version 3.1 update
*Version 3.1 Update Time: 2022/09/28 06:00:00
〓Reset Details〓
● After the reset, each top-up level will be reset to provide a double bonus upon your first top-up.
● Top-up bonuses that have not been used before the reset will not be accumulated. After resetting, it will not be possible to obtain two double bonuses for each top-up level.
How to Get Discount?
Click "ShopeePay Near Me" in Shopee app and enter "Codashop" in the search bar like the example below;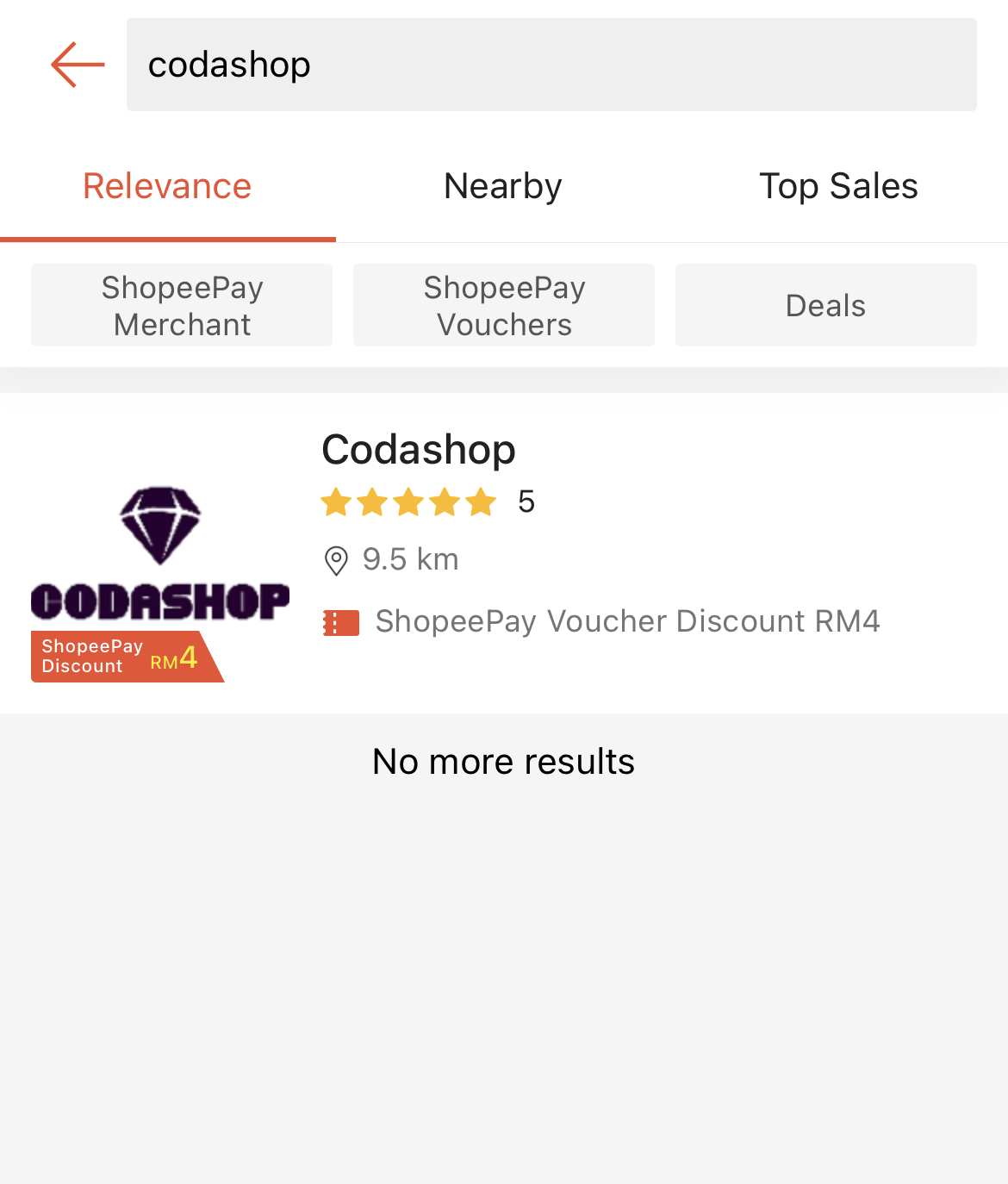 Click on the "Codashop" option and you will be redirected to the Codashop ShopeePay voucher page. Click BUY NOW to purchase the voucher for RM0.01 and enjoy the discount on Codashop! 🤗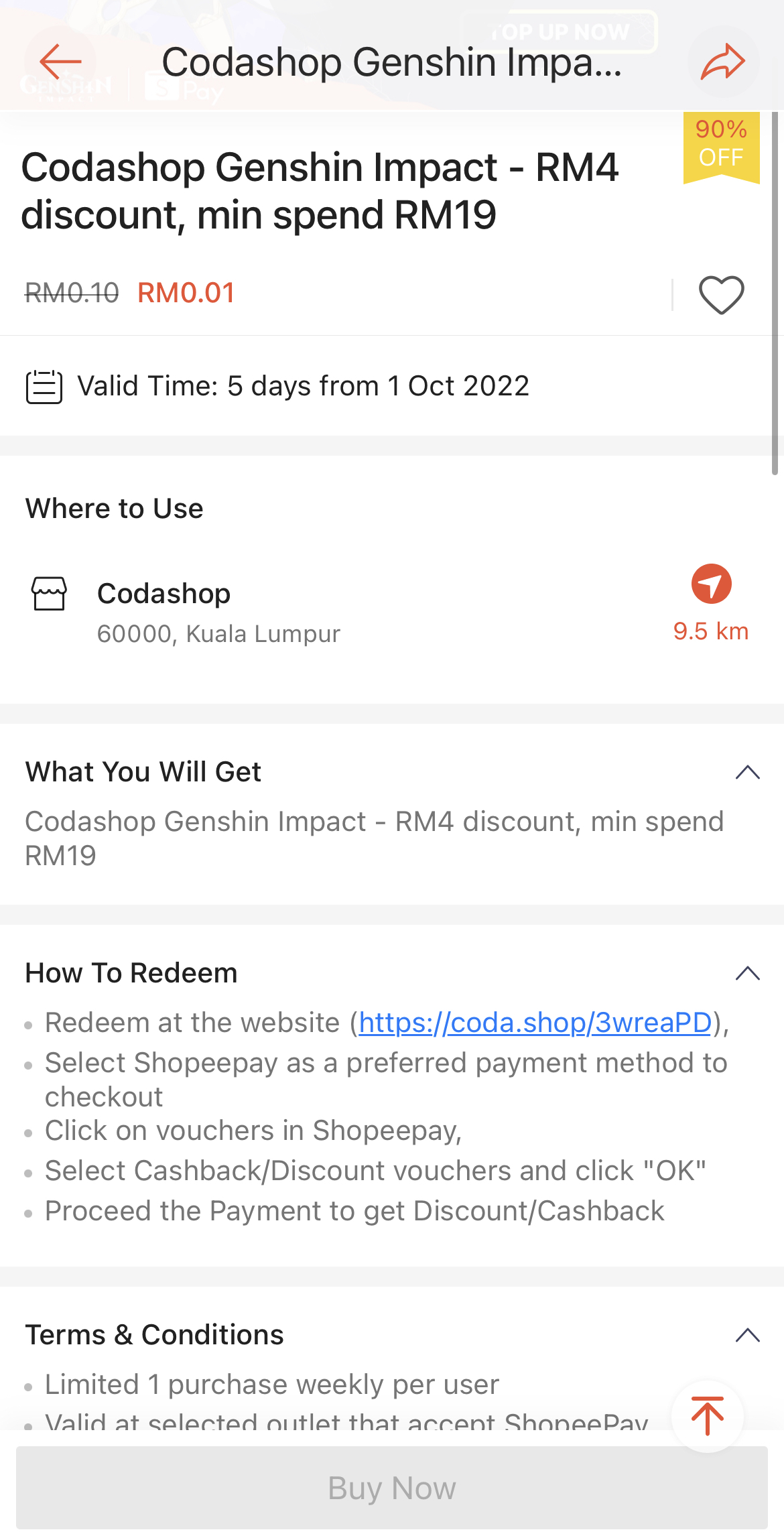 How to Redeem the Voucher?
Redeem the voucher at Codashop. 
Select ShopeePay as the preferred payment method to checkout (minimum spend of RM19).
Click on vouchers in ShopeePay.
Select cashback/discount vouchers and click "OK".
Proceed with the payment to get the discount.
Limited to 500 vouchers and 1x purchase per user weekly.