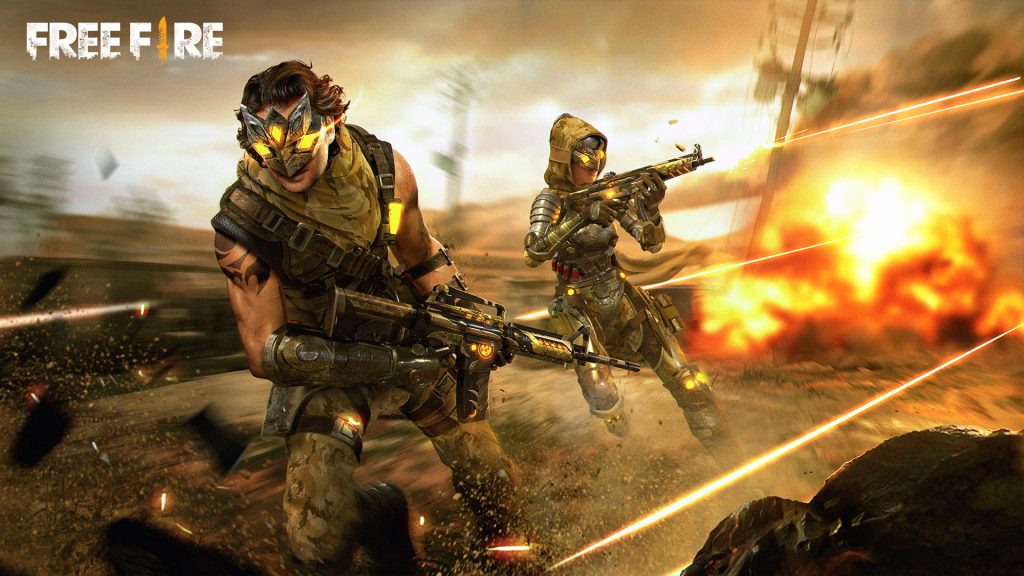 Welcome Free Fire fanatics to the second instalment of our Gaming x Movies series. This batch brings a wild mix of action films that pay homage to the last-man-standing fight. The stage is set for a classic alien vs. commando encounter, killer-extreme gunfight and hardcore resurrection with a Russian twist. Switch your smartphone for some popcorn and enjoy the show.
Predator (1987)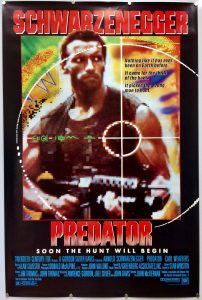 When you say battle royale, surviving against a technologically-advanced alien warrior also fits the bill. 
Predator sees an elite mercenary team, headed by Arnold Schwarzenegger (as Dutch), on a mission to rescue hostages in a remote jungle in Central America. As the commandos infiltrate the guerilla-held territory, they encounter an unseen enemy who hunts them down one by one.
The redesigned Predator stood 8-1/2 feet tall and cost a whopping $1.5 Million to create. Can you imagine fighting someone that big? Also, Arnold's famous battle cry "Get to the chopper!" is his personal favorite among all of his films. How do you think it compares to Booyah?

Weapon of choice: With no guns left, Arnold's custom torque bow is enough to neutralize even the finest extraterrestrial invisibility cloak.
Smokin' Aces (2006)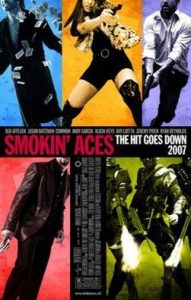 The first salvo of this dark comedy action centers on Las Vegas magician and would-be crime boss Buddy 'Aces' Israel (Jeremy Piven). He's out to testify against his former partner who's also a mob, but assassins, ex-cons and psychopathic killers around the world assemble to take him down. Meanwhile, a team of FBI agents and bail bondsmen also join the ruckus.
The film is a royal rumble gunfight between those trying to protect Aces and those wanting to eliminate him. One of the main highlights of the film is its A-lister ensemble, including Ben Affleck, Ryan Reynolds, Chris Pine and singer Alicia Keys (as a hired assassin hitting killer notes!) Did you know? Affleck and Pine both played the character of Jack Ryan, a former US marine who suddenly became P.O.T.U.S.
Weapon of choice: What's better than a pistol? 12 pistols. At least a dozen types were used in this film apart from other guns.
Hardcore Henry (2015)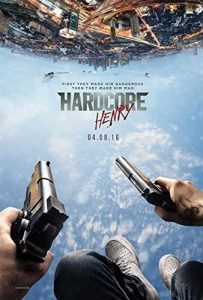 This hilarious and bloody sci-fi shoot-em-up pits a man turned killing machine against a psychokinetic Russian tyrant who wants to bioengineer soldiers. That first sentence alone gives you a good hint that this movie is drop dead insane. And if you love cult favorites like Crank and Drive Angry, you can't go wrong with this one.
After being brought back from the dead as a cyborg with no memory whatsoever, Henry must do whatever it takes to save his beloved Estelle from her kidnappers. But standing between him and his wife is an army of mercenaries. And also, everyone wants him dead. Except for Jimmy (Sharlto Copley), his mysterious British mate. Just how do you solve all the mysteries and survive at the same time?
Three things to look forward to in this movie. 1.) First-Person-Shooter perspective delivers absolute gaming feels 2.) Badass guns in full showcase 3.) Nice soundtrack including My Girl by The Temptations and Don't Stop Me Now by Queen that seems to be the Ying to all of the mayhem's Yang.
Weapon of Choice: 'Machine gun for a machine man' is how you rhyme your enemy's demise.