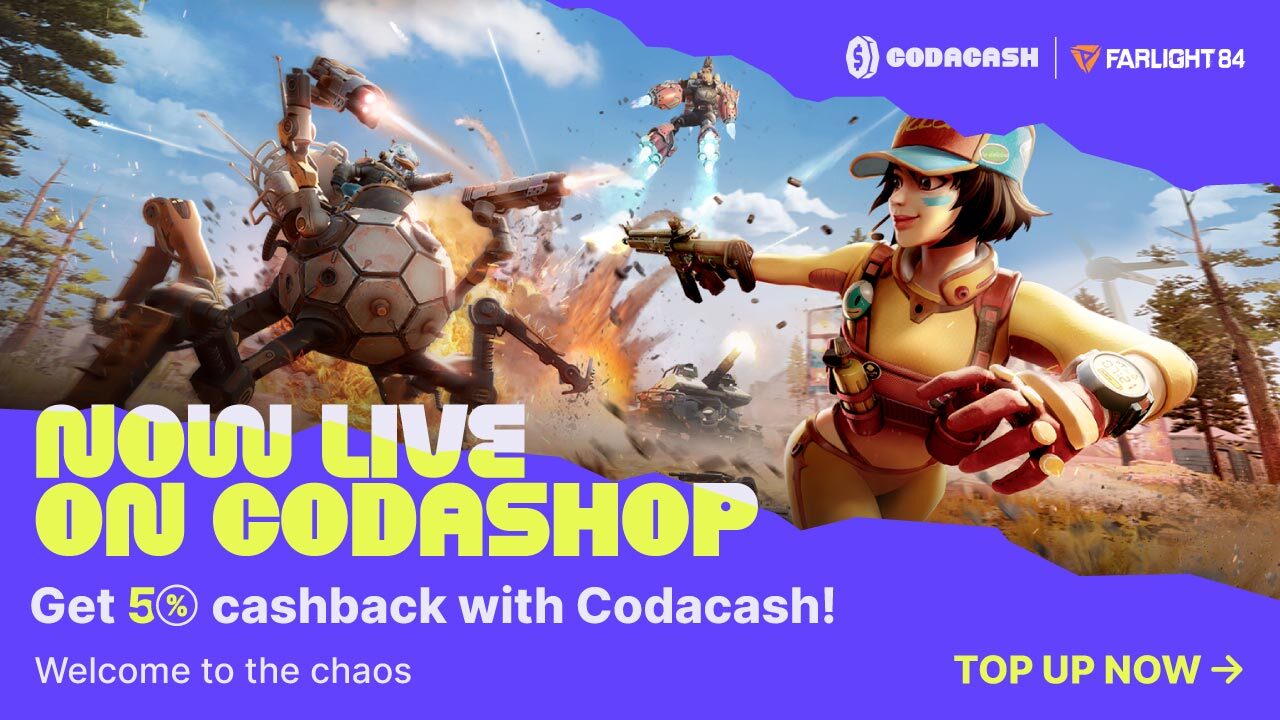 ENJOY 5% CODACASH CASHBACK
Hello Codashoppers!
Now, Farlight 84 players can enjoy 5% cashback instantly when top-up diamonds using Codacash.
What are you waiting for? This is the perfect time to build up your dream character and get ready for Battle Royale 2.0. Welcome to the CHAOS! ⚔️
TOP-UP MORE and SAVE MORE with Codacash 😉
Terms and Conditions:
The promo period will start from 2 August 2023 onward.

This promo is only applicable to Codashop users in Malaysia.

Users MUST USE CODACASH on checkout to be applicable for 5% Codacash Cashback.

For non-Codacash users: Activate your Codacash wallet HERE, top-up, and then use your Codacash balance on checkout.

There is no limit per user.

No minimum purchase or promo code is required.