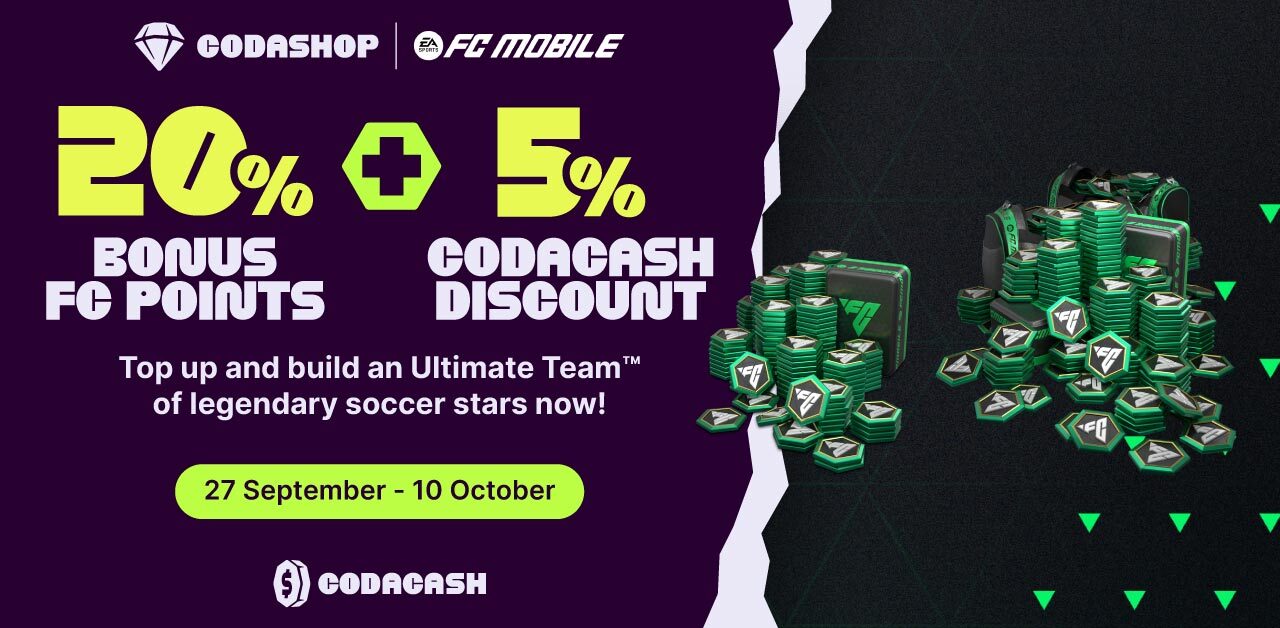 Enjoy 20% Bonus FC Points + 5% Codacash Discount!
Hello Codashoppers!
The wait is over, EA Sports FC Mobile is finally here. With 20% bonus FC Points and an additional 5% Codacash discount, top up now to get the most out of your FC Points purchase.
Promo period: 27 September – 10 October 2023
Terms and Conditions:
1. This promo is only applicable to Codashop users in Malaysia.
2. Users will receive a 20% bonus FC Points on all FC Mobile purchases.
3. Users who use Codacash on checkout will receive an additional 5% discount.
4. Users MUST USE CODACASH on checkout for the 5% Codacash discount to apply.
5. There is no limit per user.
6. No minimum purchase or promo code is required.