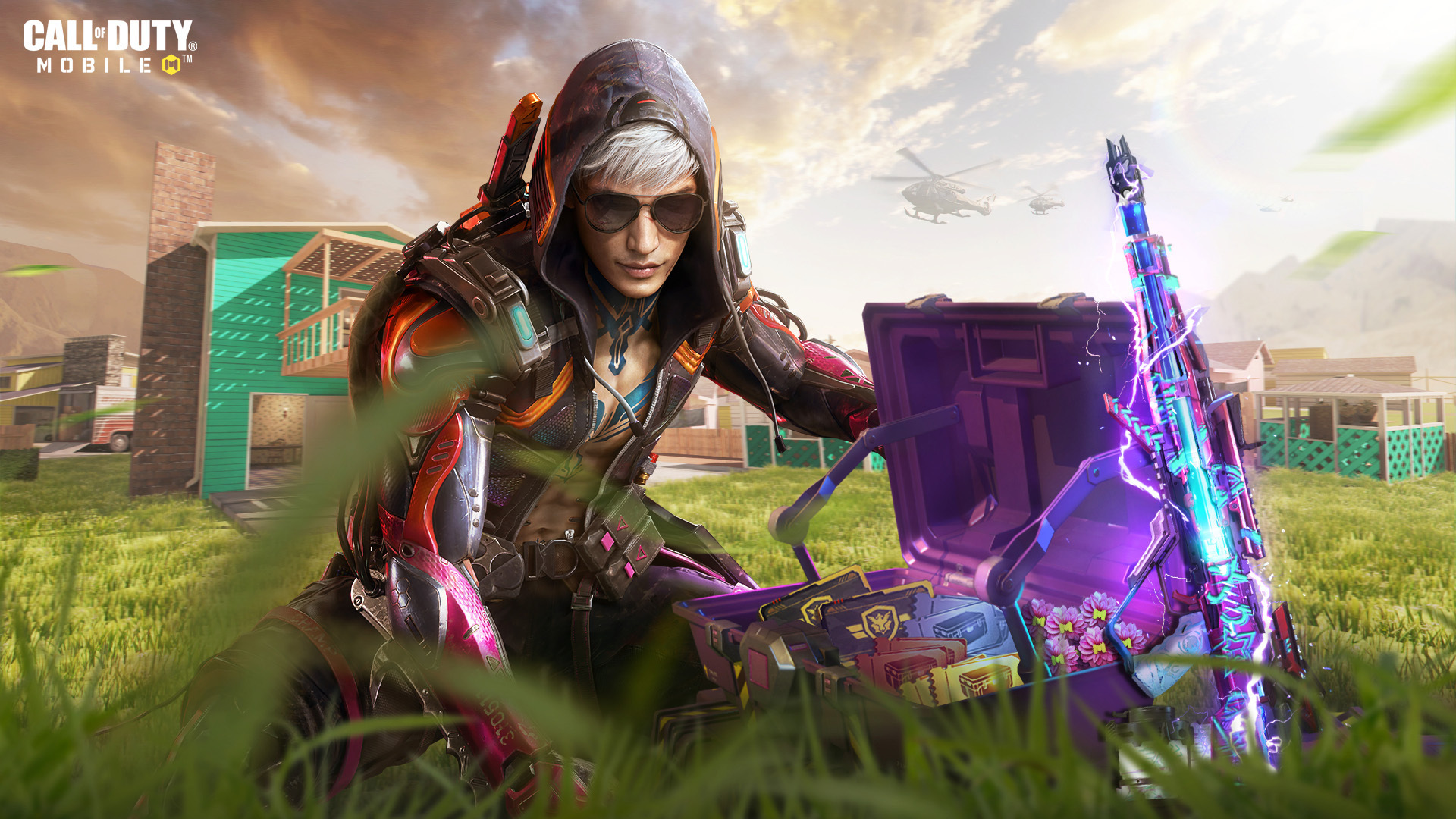 After all the craziness of CODM Mobile Season 2 Heavy Metal is done and dusted, it's time to gear up for the next chapter. Call of Duty Mobile Season 3 Rush just rolled out, and there are a ton of new things to look forward to for new and returning players. From a refreshed Battle Pass to new weapons, events, and maps, you'll have plenty of things to keep you busy this entire season. So if you're ready to charge ahead and experience the adrenaline-pumping action of Call of Duty Mobile Season 3 Rush, let's take a closer look at what's in store.
New Battle Pass
A new season means a new Battle Pass, and Season 3 Rush is no exception. This time around, players can expect a variety of new and exciting rewards, including new operator skins, weapons, calling cards, and more. As always, the Battle Pass features both free and premium tiers, giving players a chance to unlock rewards regardless of whether or not they choose to spend money on the game.
Battle Pass Free Tiers
The free tier is the easiest way to get in on the action and unlock some new rewards. Players can expect to earn new calling cards, charms, COD points, and other cosmetics simply by playing the game and completing challenges. Right off the bat, you'll get some COD points, credits, a new sticker, and a Magic Forest-themed skin for your parachute and Heartbeat Sensor. That sounds like a great start to the season, and that's just the first seven levels of the Battle Pass.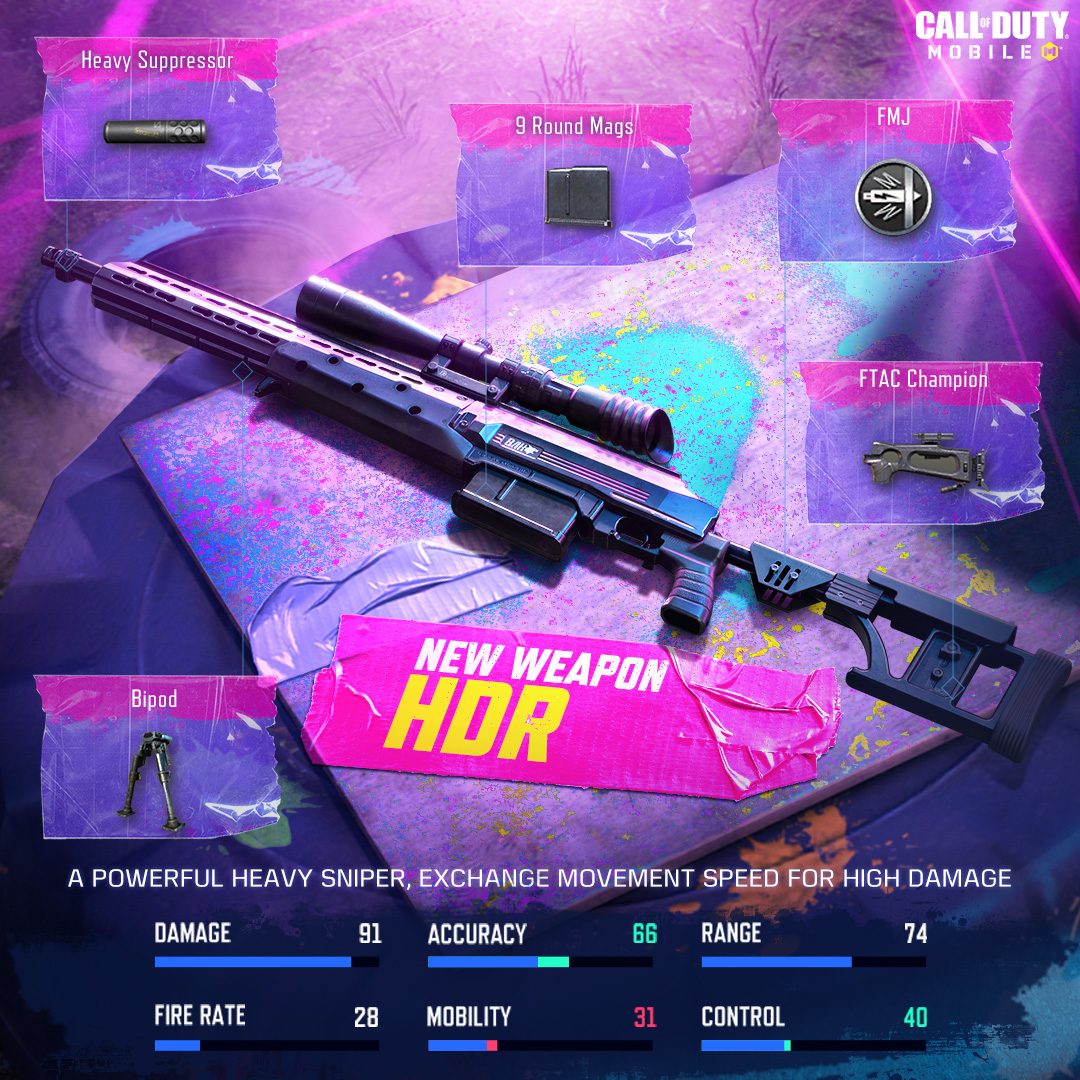 At level 21, you can unlock the HDR, the newest sniper rifle added to the game. The HDR is a high-damage weapon with great accuracy and range, making it a formidable addition to any player's loadout. As with most sniper rifles, the fire rate can be slow, but the HDR definitely makes up for it in power.
Premium Pass Tiers
For players who want even more rewards, the premium Battle Pass offers a wide variety of exclusive content. Eventually, you'll get a lot more once you go through all 200 levels of the new Battle Pass. You can unlock a whole new set of cosmetics and skins, from the Candy Bracelet skin for KN-44 to backpacks to new uniforms for your favourite operators like Darkwave and Domino.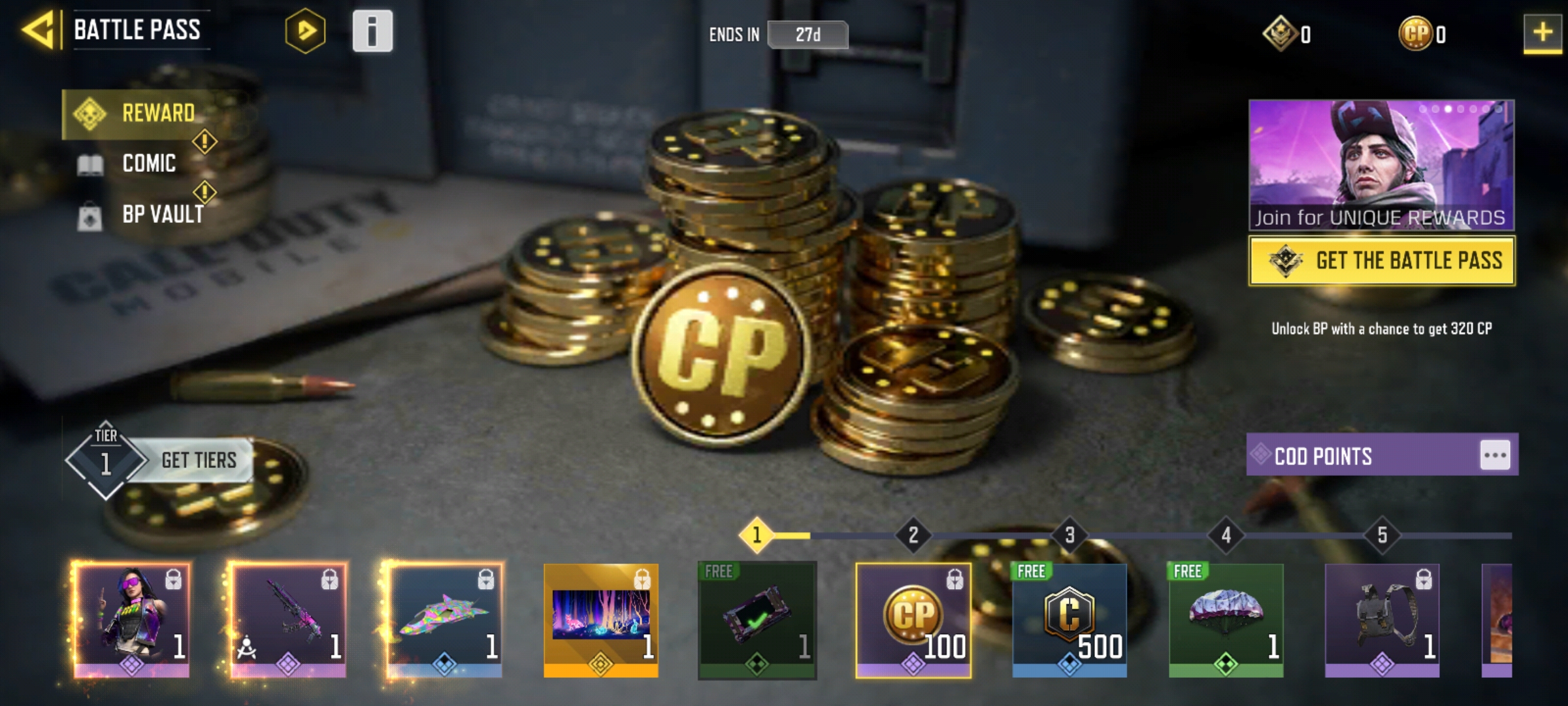 This season's theme centres around neon-coloured weapon skins, which you can unlock by reaching higher tiers in the Battle Pass. You'll also get a boatload of COD points and credits that you can easily use to buy new weapons, operators, and other in-game items. What are you waiting for? Get the Premium Pass only for 640 COD points, or better yet, join the Ground Forces to complete your CODM experience.
New Multiplayer Map: Rush
The titular map for this season is Rush, where you get to test your speedball skills in a crazy-looking commercial paintball facility. This is a medium-sized map where you and your teammates navigate around inflatable barriers in a fast-paced competitive game against other players. It's more like an obstacle course designed for a professional paintball match, with various ramps, bunkers, and obstacles to hide behind. The map offers a lot of opportunities for flanking and ambushing your enemies, so make sure you stay alert and keep your eyes peeled for any potential threats. 
Game Additions: Single Player Map Training and Safe House
In addition to the new multiplayer map, this season also introduces two new game additions: Single Player Map Training and Safe House. 
If you're the kind of player who wants to test out your skills before jumping into a multiplayer match, then you'll be happy to hear that this season comes with a new single-player map training feature. You can easily pick your map and play solo while having access to a host of training tools to help you improve your aim, reaction time, and movement. You can add enemy bots, get unlimited ammo, or other abilities that you're free to test out and experiment with to help you become a better player. This is the perfect setup to help you hone your skills and get a feel for any map before you compete in a Ranked match.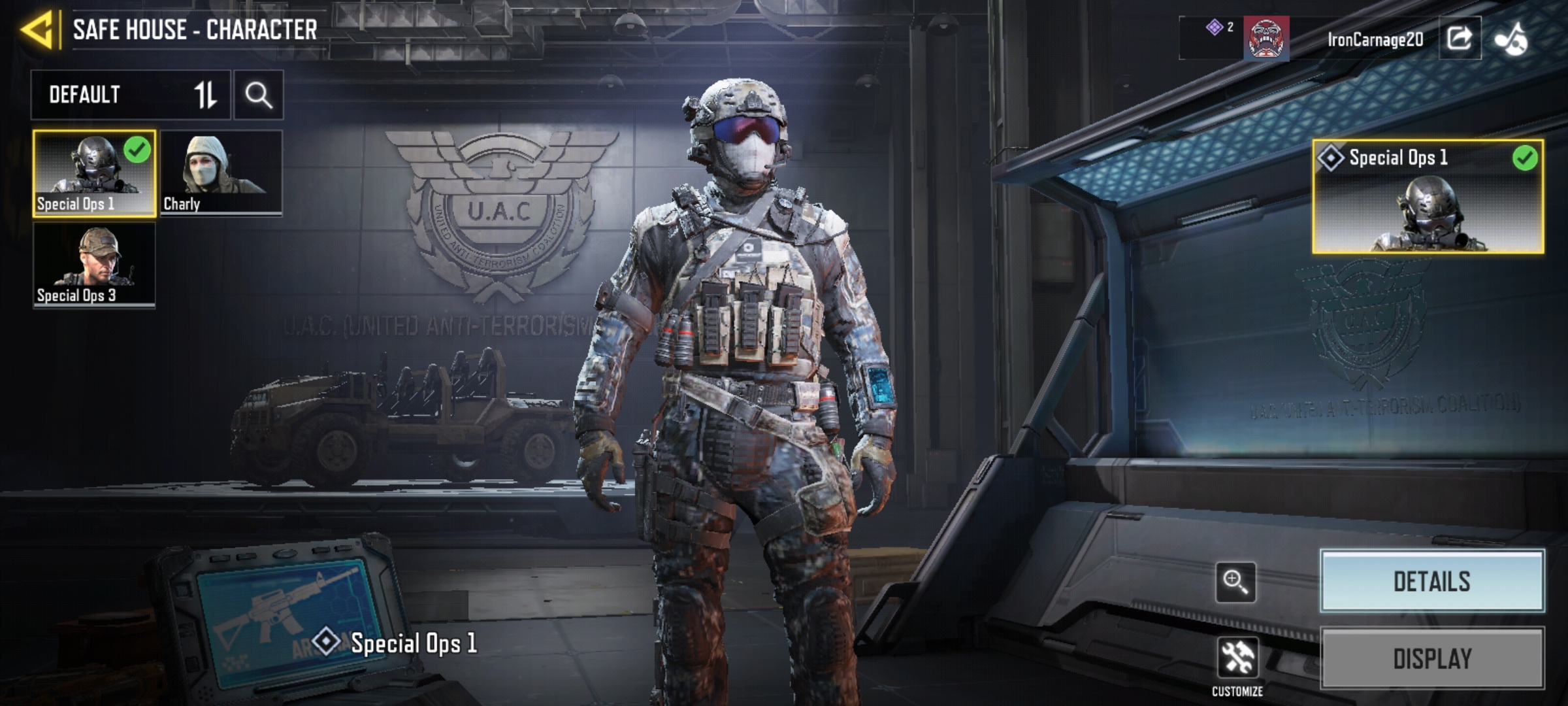 The Safe House, on the other hand, is a whole new take on your player profile. This new feature basically takes you to a secluded bunker where you can pull up all your player options and customize your weapon layout, check your operators, and review your achievements. You can also customize your weapon, operator, and vehicle skins, allowing you to express your personal style in the game.
Spring Bloom Event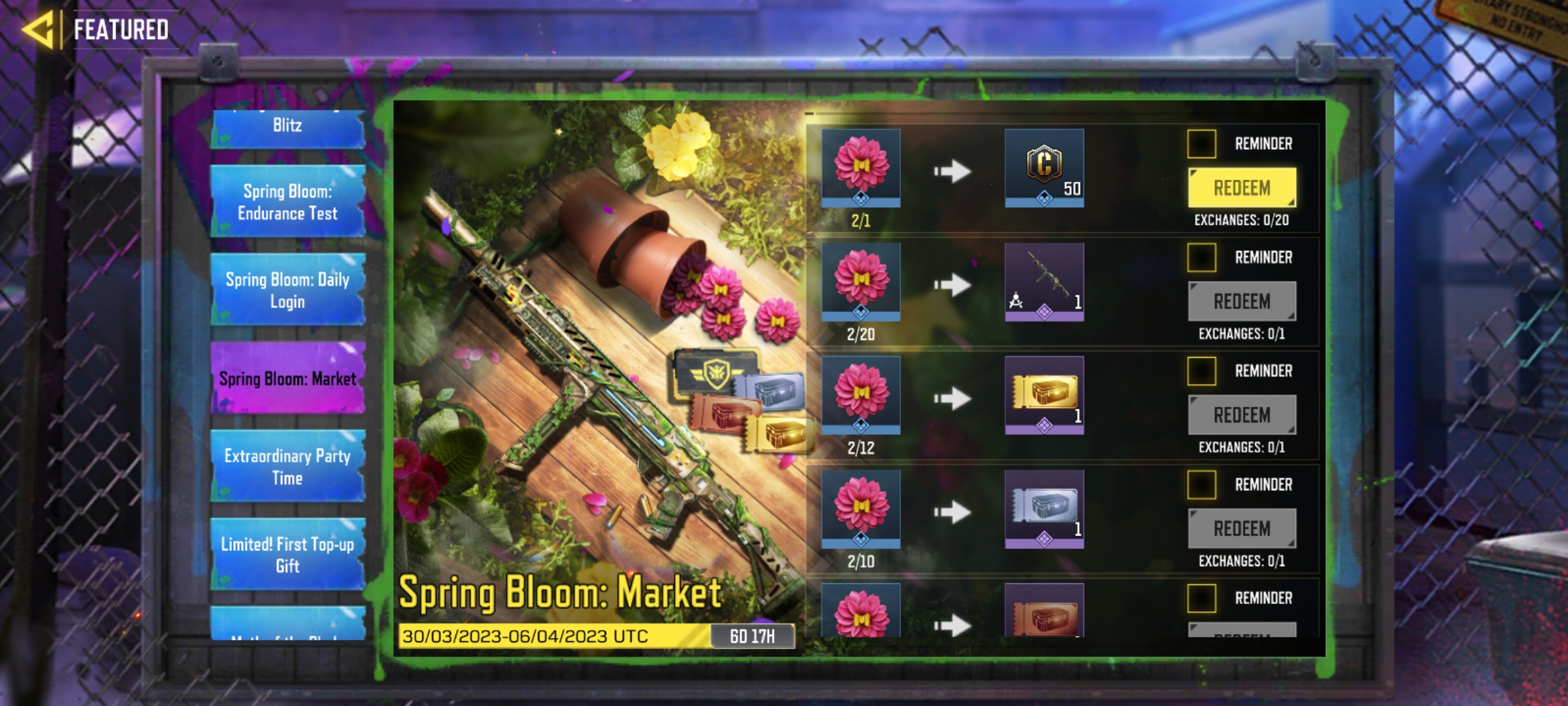 A new season can't be complete without a whole host of new events and rewards. To kick off Season 3, we have the Spring Bloom event to participate in. This event is all about celebrating the arrival of spring with a series of limited-time challenges and rewards. You can earn create coupons, credits, and sweet-looking Good Boy skin for your HG-40. All you have to do is complete daily challenges to get your Dahlia Flower Tokens, which you can then use to redeem rewards. The event runs from March 30th to April 6th, so don't miss out on this opportunity to earn some cool prizes.
Easter Battle Royale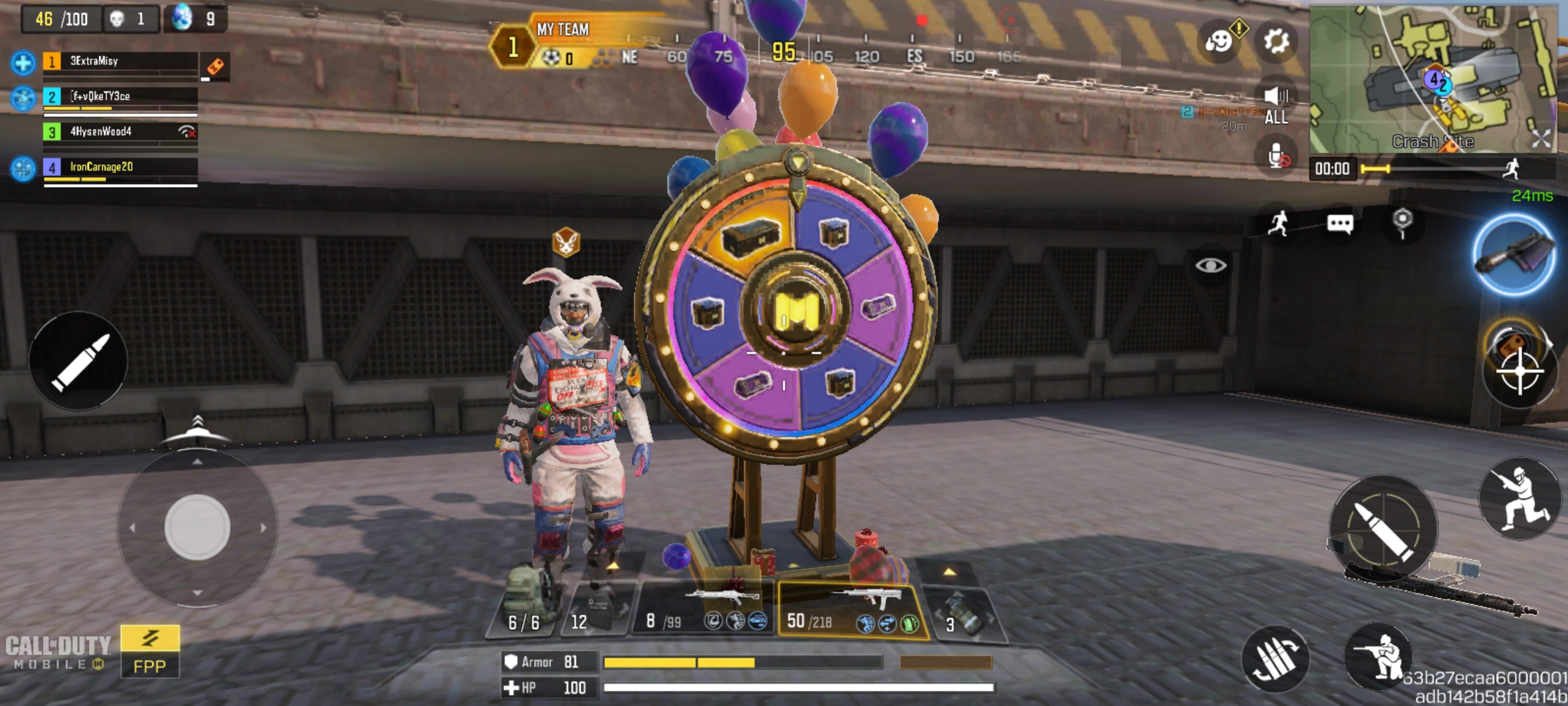 Easter is right around the corner, and what better way to celebrate than with a special Battle Royale event? As part of the events in Rush, you can participate in your own little Easter egg hunt while playing Battle Royale! Just look for the destructible Easter Eggs and blast them to get rewards. You also earn tokens from every enemy you eliminate that can then be used to donate to Easter-themed NPCs in exchange for some cool items. You'll find a lot of Easter-themed challenges all throughout the game, including the Egg Hunter: Into the Fray challenge in Ranked play as well as getting Egg Hunter tokens in Prop Hunt.
New Themed Event: Chromatic Feast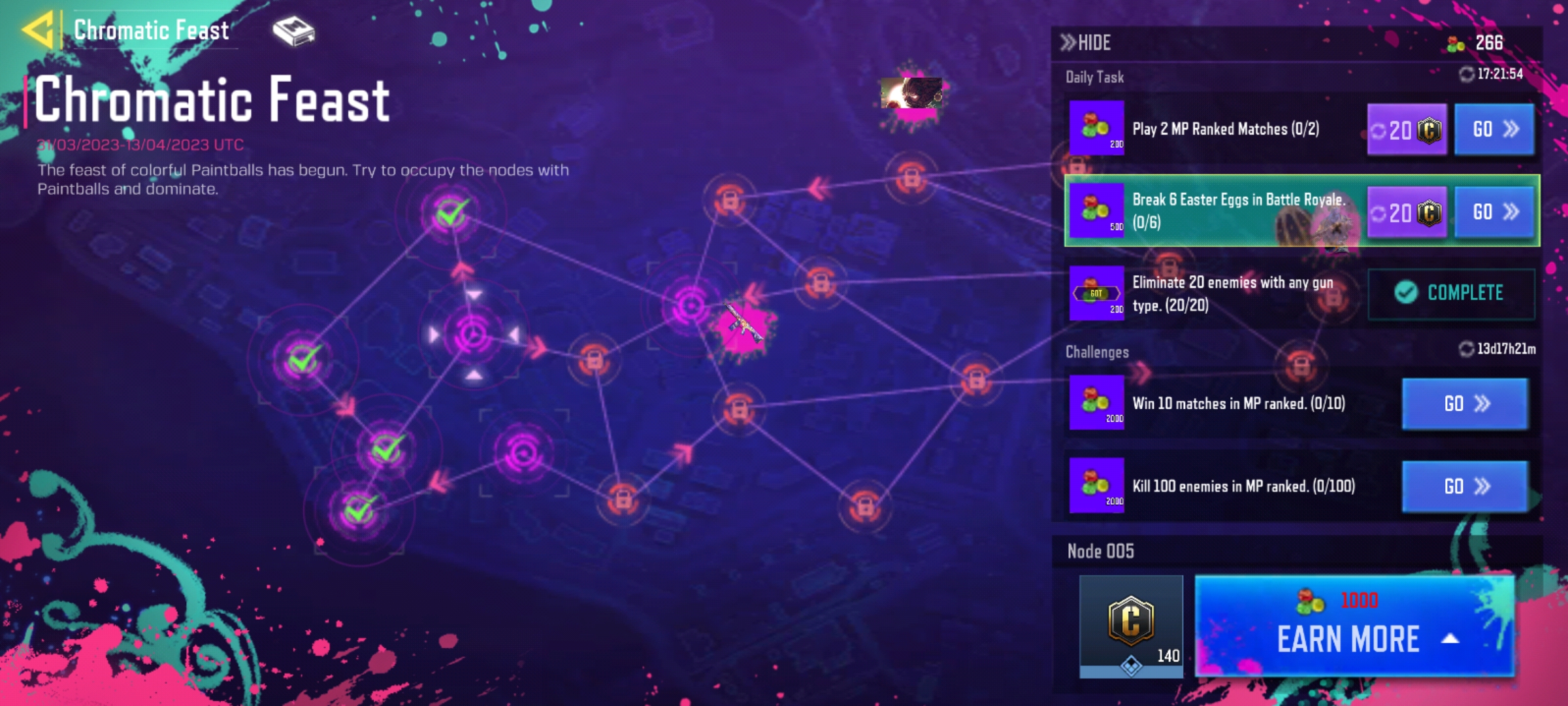 To keep up with the neon-coloured theme of the season, CODM brings us the Chromatic Feast event. These are a series of daily tasks and challenges that will reward you with special event currency in the form of colourful bullets. These bullets can then be used to progress through the map and capture control points. The goal is to capture as many control points as you can to earn the highest scores possible. By participating in the Chromatic Feast event, you'll get the opportunity to get exclusive rewards like JAK-12 — Waves of Harmony and the Surveyor Master calling card.
Store Updates
Of course, you'll also find new items in the store this season. A new Mythic Weapon Draw has been released, featuring a powerful weapon called the Mythic QQ9 – Dual Kinetics. If Dusk is one of your favourite operators, then this is the season for you. You get a chance to get her new Mythic Weapon alongside her Drawing Dark Operator Skin and other weapon blueprints. Other notable draws to look forward to include the following operators and skins:
Klepto
Cipher — Tokyo Cruiser
Nikto — Gothic Bass
Be sure to check out the store for all of the newest additions.
Final Thoughts
CODM's latest season sure has brought some exciting changes and additions to the game. The new weapons, maps, and game modes have added a fresh feel to the gameplay, not to mention the range of neon-themed weapon and operator skins. So if you're ready to charge ahead and experience the adrenaline-pumping action of Call of Duty Mobile Season 3 Rush, download the game now and start playing. It's time to show the world what you're made of!
Get the full Season 3 experience by topping up your Call of Duty: Mobile account only through Codashop. We offer safe and secure payment methods for a hassle-free experience.