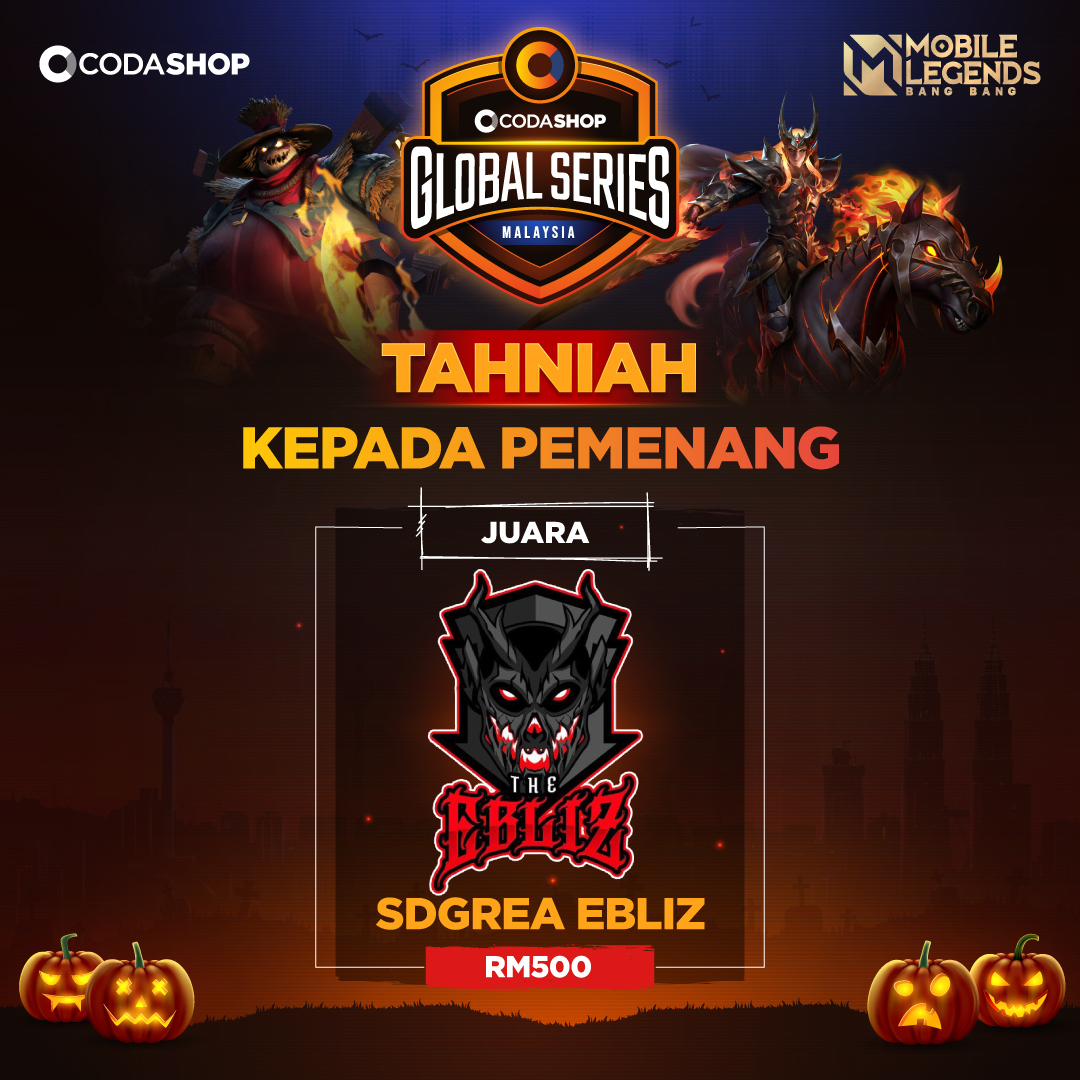 Congratulations to our winner for Codashop Global Series Malaysia October 2020, SDGR EA EBLIZ! 🎉 A big thank you to more than 120 teams who have registered. All 128 slots were occupied in the first few minutes when check-in started. We're so overwhelmed with the support you've shown us! Don't be disappointed if you couldn't get a slot this time, stay tuned on our social media as the next one is coming up on November 14, 2020.
Codashop Global Series Malaysia October 2020 SDGR EA EBLIZ Winner Interview
We spoke to the one of the Founder of SDGR EA EBLIZ after the tournament. Read on to find out more about their journey:
1. Hi SDGR EA EBLIZ, could you introduce yourself and your team?
Hi, I'm Charnel one of the founder of SDGR EA, an e-sport company that just establish last May 2020 together with my partner Irszuan and Kmy Kmo. I am also the founder of EBLIZ squad that consist of Mevi,Sori,Mayoz,Kuza,Levi,Zinc and myself.
It started on March 2020 when I have discuss with my partner to create a team that were chosen and recruited base on their profile and achievements presented to me before we select them. In July, we recruited Kuza to be part of the team and the youngest among all.
2. Why do you like playing Mobile Legends Bang Bang (MLBB)?
It all started when I used to play for fun when I was in Edinburgh. I didn't enjoy outdoor activities much since the weather there was quite cold. I used to fill my free time at home playing solo with random players. When I came back to Malaysia, I realize this game is on a different level. There are tournaments and events.
This has also encouraged me to get seriously involved and participate in some local or mini-tournaments in my district. I am thankful for this game since I met some wonderful friends. To this day, I am making new friends that share the same interest to be an excellent player.
3. How often does the team train together?
We usually play together after 9 PM onwards, we notify our team mate from WhatsApp group. We have our own gaming house now so it easier for us to train together.
4. Which type of hero do you usually play and why?
I usually play Esmeralda and mostly mage heroes.
5. How would you rate your performance in the finals?
I would rate our performance is 8/10. There are still much more to learn from every of our opponent and the recent update.
6. What do you think about Mysterious Assassin Reborn and their performance in the finals?
We did not underestimate them for sure! That is the reason why we ban their favorite hero in the first place. They are quite a formidable opponent and we struggle a bit to achieve our objectives in the game at first. Their performance is good! They are disciplined in the gameplay and being very careful in engaging in a team fight.
7. Are you planning to become a pro player and join semi-pro league in future?
We have made some plans to join a semi-pro league and become a pro player. Furthermore, who doesn't wanna become a pro-player? It is every squad dream to become in the hall of fame.
8. Just curious, have you heard of Codashop before joining Codashop Global Series? It's okay if you haven't! 😜
Yes, I have purchased Diamonds on Codashop. However, this is our first time joining the global series, and it an exciting event!
9. How did the team communicate with each other during the live tournament?
We would usually communicate verbally since we play together in a room.
10. Is there any MLBB pro team that you look up to? Tell us why.
Yes, there is mostly are our neighboring country squads such as RRQ, EVOS, and many more. We would usually look at their gameplay video for guidance and discussion among team members.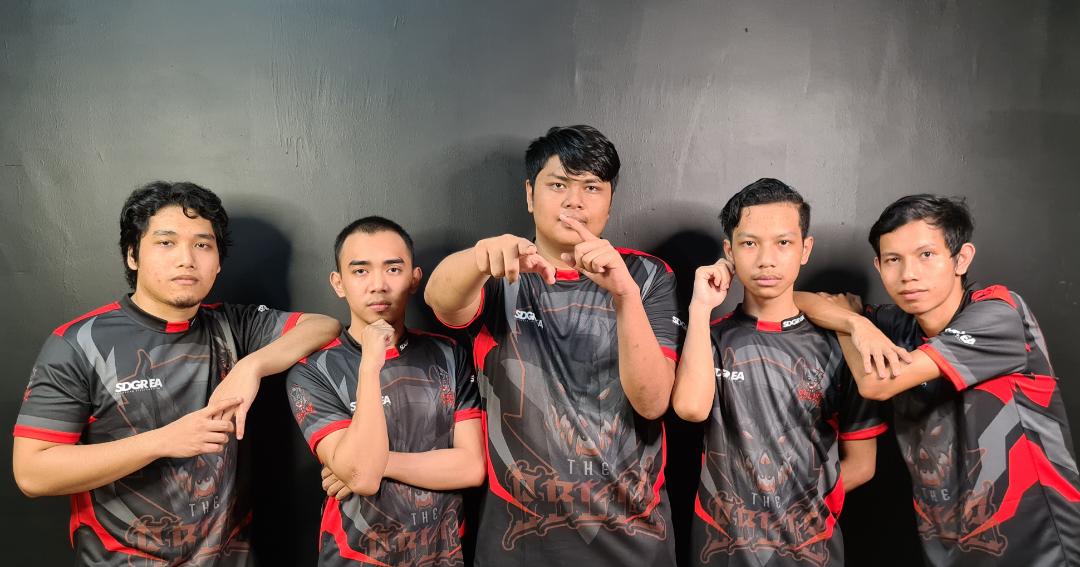 We're excited to see what the future holds for SDGR EA EBLIZ and definitely can't wait to have them back in CGS Malaysia November 2020! More to come, Codashoppers!
Like and Follow SDGR EA EBLIZ Facebook Page 👉 here