Sure indeed, everyone is excited for COD Mobile Season 7 Battle Pass with its collaboration with GHOST IN THE SHELL: SAC_2045. There are a lot of things waiting for you such as the immersive Battle Royale features, a new region on Isolated called the New Vision City, Cyberware Enhancements, new weapons, operator skills, and more! Just imagine playing with all this new content on a new map with all the awesome gameplay. Well, if you don't want to miss out on all the action, you can read more about COD Mobile Season 7 details here.
Conquer and Defeat Post-Humans with Call of Duty: Mobile Season 7 Battle Pass
CODM Season 7 offers the best new gaming experience with the brand new Battle Pass. Players can earn exclusive items like new Operators and Operator Skill, a new functional weapon and Weapon Blueprints, Calling Cards, Charms, COD Points, and more. There are two kinds of Battle Pass, the Free version and the Premium version.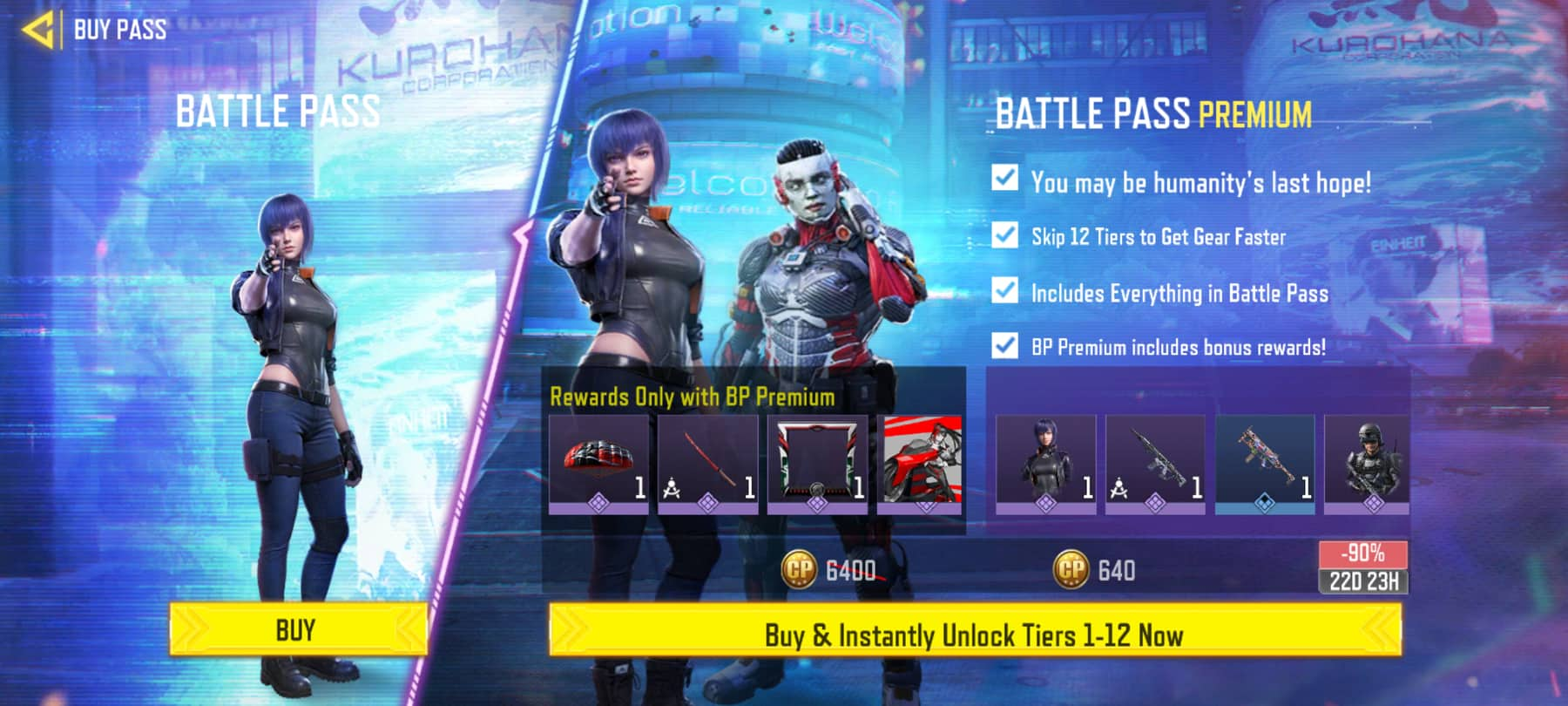 Battle Pass Free Tiers
As mentioned, this season has the free Battle Pass version that includes the following rewards:

New Claw Operator Skill at Tier 14

, enabling players to have a devastating firearm capable of a rapid-fire spread shot with ricochet rounds.



Switchblade X9 SMG at Tier 21,

a lightweight SMG with high mobility coupled with low recoil for superior handling, enabling players to enhance their gunfights.



Arcane Slayer Calling Card at Tier 50,

along with a variety of camos and Weapon Blueprint.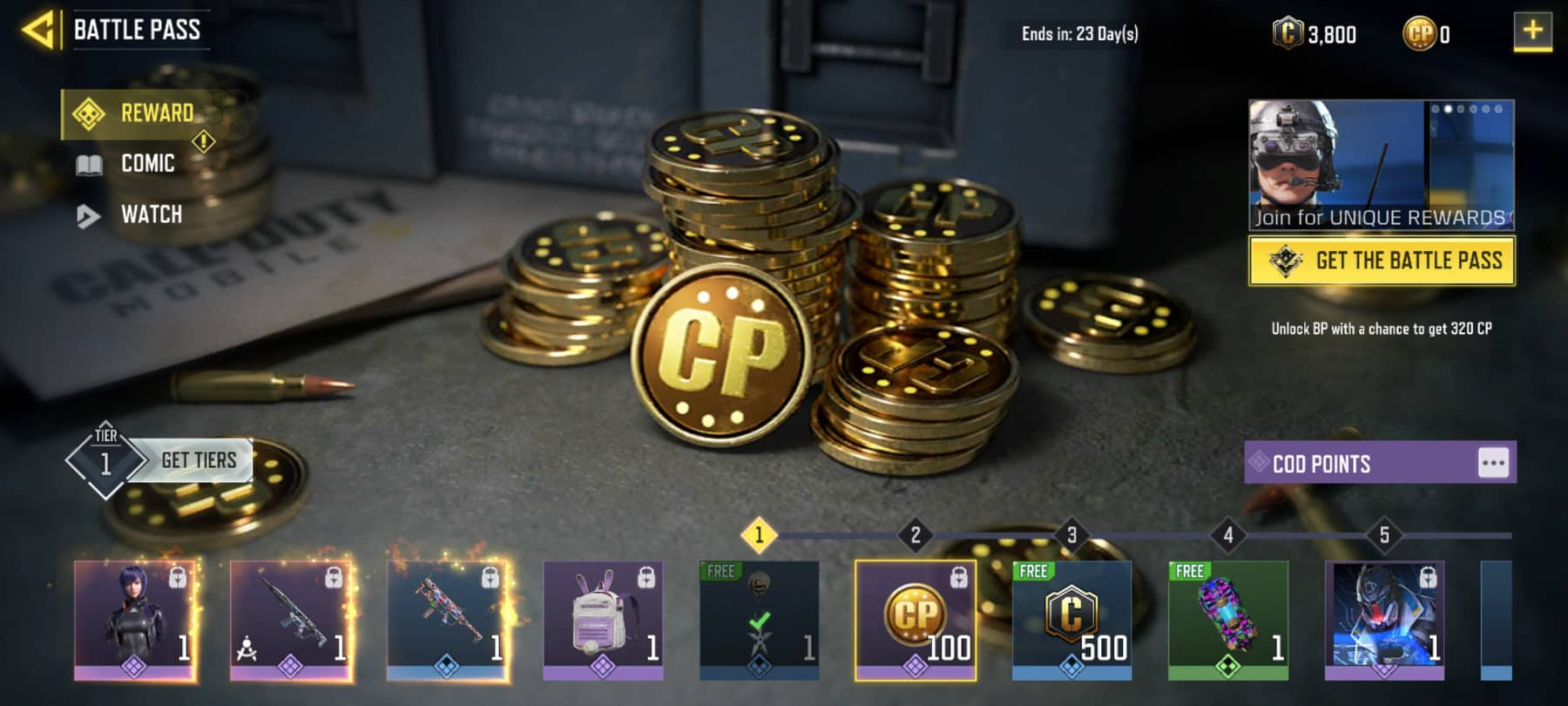 Battle Pass Premium Tiers
Purchasing the Battle Pass gives you a high chance of earning all of the available content in the New Vision City season including the following:

GHOST IN THE SHELL: SAC_2045–inspired Operator Skins

Blackjack — Elite

Stryker — Interface

Battery — EVE-III




The ultimate reward of all, Motoko

herself, is available this season as soon as you purchase Premium Battle Pass or Premium Battle Pass bundle, priced at 220 CP and 520 CP respectively.



Weapon Blueprints

Kilo 141

Arctic 50

Shorty

Switchblade X9
Don't get left behind this season and claim your free and premium rewards. Get your grit together and win the ultimate reward of all in Motoko. Complete the post-human reports and challenges, help Togusa with his challenges, and win exciting rewards. Don't let this season pass you by, get in on the action and conquer the apocalypse!
For more CODM-related content, click here.