Attention Operators, Call of Duty: Mobile is now available on Codashop in more countries! From Latin America to Europe to Asia, Call of Duty: Mobile players can now top up on their favorite game credits with ease. Millions of gamers and app users trust Codashop, and payment is super convenient. You don't need registration or logins; the credits are delivered straight to your account in seconds.
Call of Duty: Mobile Season 6 Launch 
Call of Duty: Mobile Season 6 is now underway, and players will be strapped in for the ultimate action as the battle takes to the skies! The new season comes with exciting updates plus a brand new battle pass loaded with new weapons, calling cards, charms, COD Points, and other exclusive items.
CODM Season 6: To the Skies Battle Pass Rewards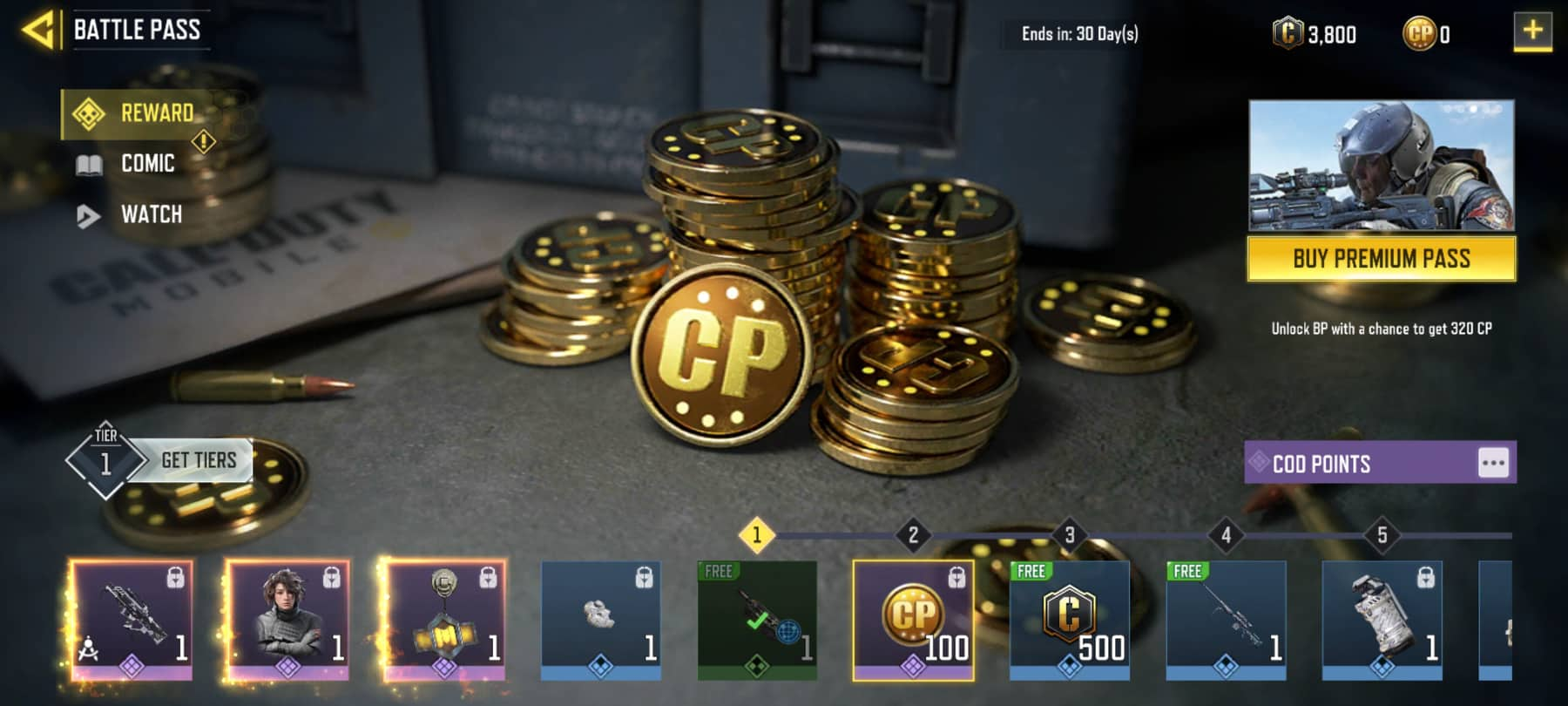 Fans are in for a treat with the new battle pass. Headlining the free tier rewards is the KSP 45, a precision SMG with a three-round burst available at Tier 21. Players can also get a new Sky Sentry Calling Card when they reach Tier 50.
Those who purchase the Battle Pass can access premium rewards in the To the Skies roster, including Wraith — Disruptor, Reyes — SCAR Pilot, Sophia — Shadow, and the tactical robot Ethan — Flying Sharks. And if that's not enough, progress your BP level to receive new Weapon Blueprints for the Man-O-War, Chicom, JAK-12, Locus, and the new KSP 45. Make sure to max out on your Battle Pass to get all the rewards, as it will be available for about a month.
Players can take part in the new Seasonal Challenges, where they stand to earn up to 30,000 Battle XP. Upon completing the seasonal challenges, unique rewards are up for grabs, including the new functional weapon L-CAR 9 and new Weapons Blueprints and Operator Skins. Continue the grind, and you can also unlock the SP-R 208 – Top Turtle.
Pilot the Jackal in Battle Royale
The new fighter planes, known as Jackals, are now deployed and ready for blast-off in Battle Royale Mode. Players can pilot these mean machines complete with missiles, flares, and an auto-cannon to help take down enemies in aerial combat.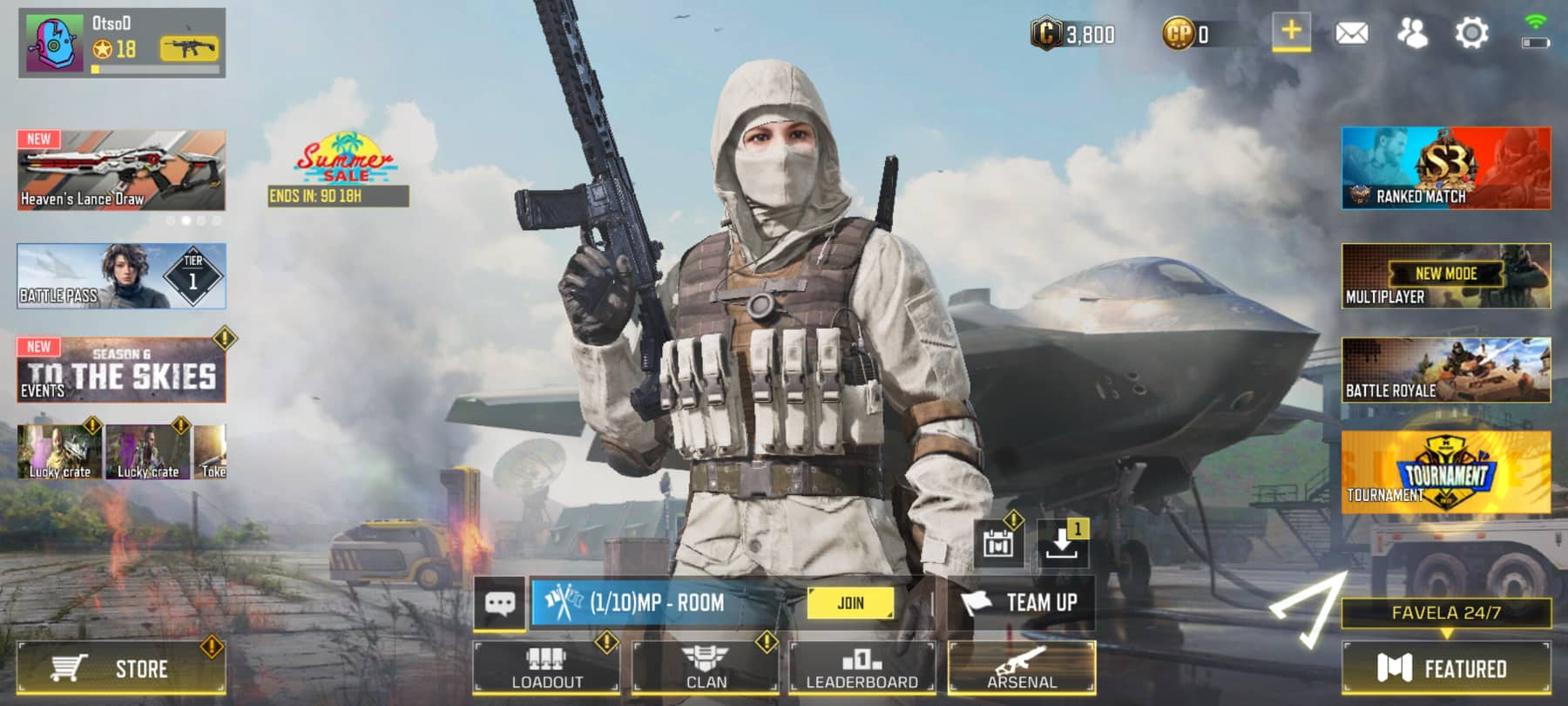 Players can find the Jackal parked at the landing strip on the Isolated map. The new jet icon marks its position. The Jackal can seat two Operators, one as the pilot and the other as the passenger. The pilot can command the controls for:
Automatic Cannon – fire explosive rounds to destroy aerial and ground threats.

Missiles – shoot enemy aircraft and vehicles.

Flares – used to dodge enemy missile attacks.

Accelerator – adjust to your desired speed.

Brakes/Landing Gear – slow your speed for a safe landing.
Summer Sale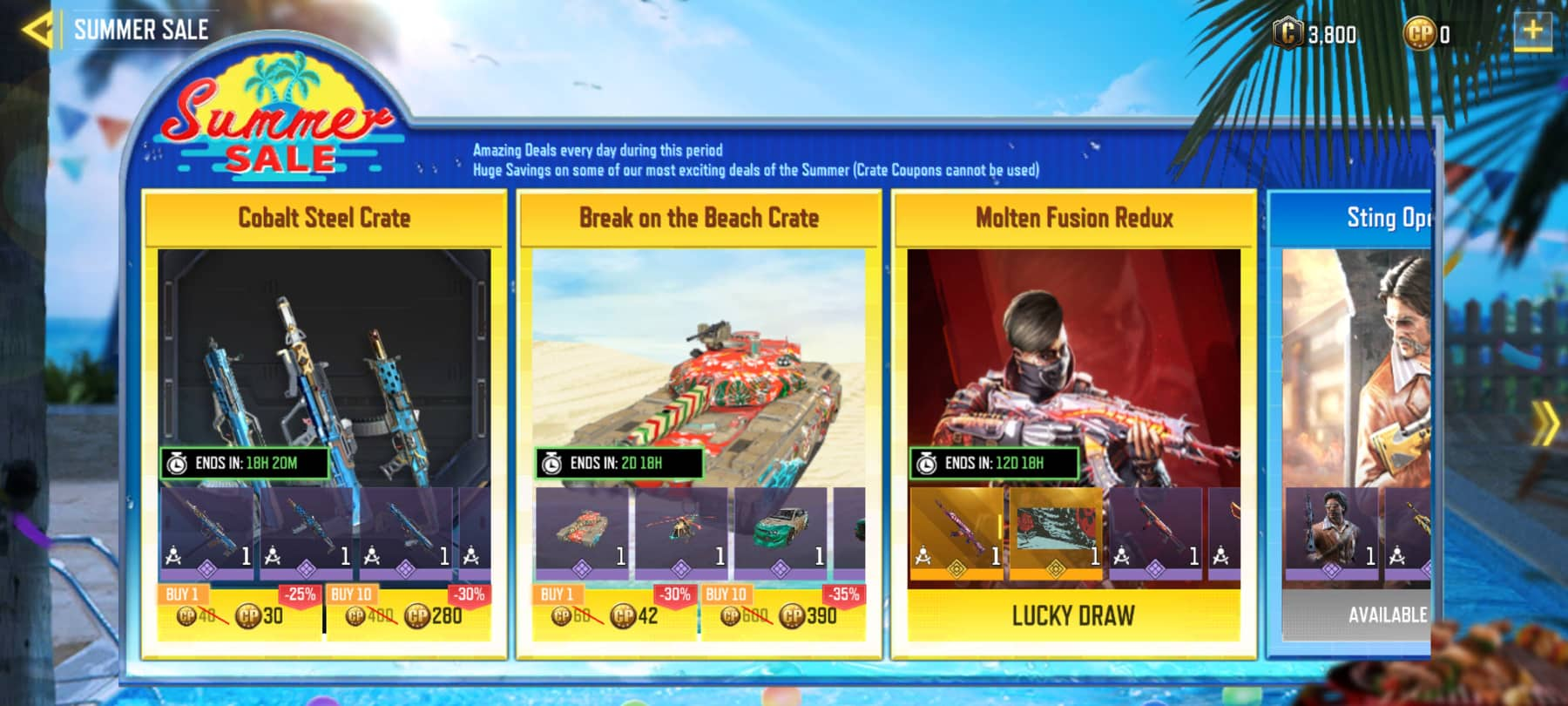 Make sure to take advantage of the Call of Duty: Mobile Summer Sale until the 24th of July. Catch amazing deals and discounts on Crates, and participate in the rerun of the Rising Tides Draw. Gather your squad and get huge savings only on this year's Summer Sale!
Don't forget to top up Call of Duty: Mobile only at Codashop. It's safer, faster, and more convenient, with plenty of payment options available.