If you're a die-hard Free Fire gamer, wouldn't it be awesome if there was a movie adaptation? With all hopes aside, we fill you in on 3 films that took the battle royale brainchild to the big screen. If you're gung-ho about guns and free-for-all action, might as well put these on your watch list.
John Wick: Chapter 2 (2017)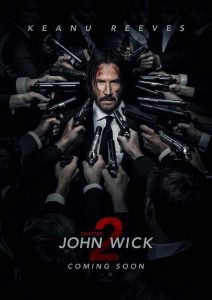 This fan favorite from the Wick universe sees Keanu Reeves as a sharp-shooting assassin being hunted on a whopping $7 mIllion bounty. 
After a visit from Italian crime lord Santino (Riccardo Scamarcio), John reluctantly accepts a mission to assassinate a target in Rome. Expect lots of guns and intense battle between John and his arch-rival Cassian (rapper Common, firing bullets instead of rhymes!).
One thing that makes the Wick films special is Keanu's remarkable work ethic to give the real deal. He did tactical firearms training from a world champion gunner to grow his gunplay. His accuracy and poise in a 3-gun setup is simply mind blowing. One of the best weapon actors out there? You bet. By the way, it was reported that he did around 95% of the stunts in the film. That's dedication to the craft.
Weapon of choice: TTI TR-1 Ultralight – the only tool for escaping catacombs unscathed
The Hunger Games (2012)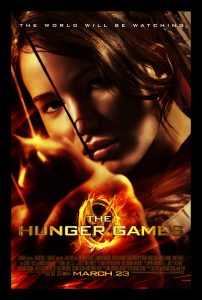 "I volunteer as tribute!" Pretty sure a lot of us are familiar with this iconic line. Set in a dystopian future, the movie sees archer Katnis Everdeen (Jennifer Lawrence) taking her sister's place to participate in a reality TV death battle. 
In the totalitarian nation of Panem, Katnis is forced into a royal rumble with 23 other deadly competitors, each skilled with a different weapon. Partnered with Peeta (Josh Hutcherson), Katniss has to stay alive in order to win the 74th edition of the Hunger Games.
In this battle royal, it's interesting how weapons are being played out. These items are considered principle supplies and tend to change hands as the Games go on. Tributes can get one from others by stealing or killing them. 
Weapon of choice: Peeta's medicine ball – the only weapon deadly assassins are really scared of
Shoot 'em up (2007)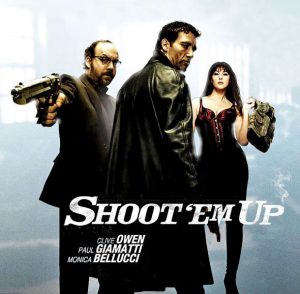 This high-octane action film is headlined by Clive Owen, Paul Giamatti and Monica Bellucci. It sees the carrot-munching Smith (Owen) delivering a newborn, who likes metal music, amid a hail of bullets. Assassins led by Hertz (Giamatti) are deadpan in harvesting the poor baby's bone marrow. Smith seeks help from a lactating hustler in Donna Quintano (Bellucci) and as the instant family flees, things escalate quickly.
Over the next 86 minutes, catch mad action and gun-toting sequences in this comic book-inspired visual treat. From car chases, long range sniping and parachuting gunbattle, shooting never stops. Body count rises until the last man standing, reminiscent of battle royale searching for its king of the hill. 
Did you know that this is Paul Giamatti's first experience in handling firearms? In preparation for their roles, both him and Clive attended gun school to get accustomed to various weaponry. Speaking of firepower, it was reported that the characters used over 200 guns in the entire film, with Smith using a total of 18. Whoa.
Weapon of choice: Walther PPK – the only weapon for babysitting newborns to
What do you think of these movies? Let us know your own battle royale bets and we'll rate them over!