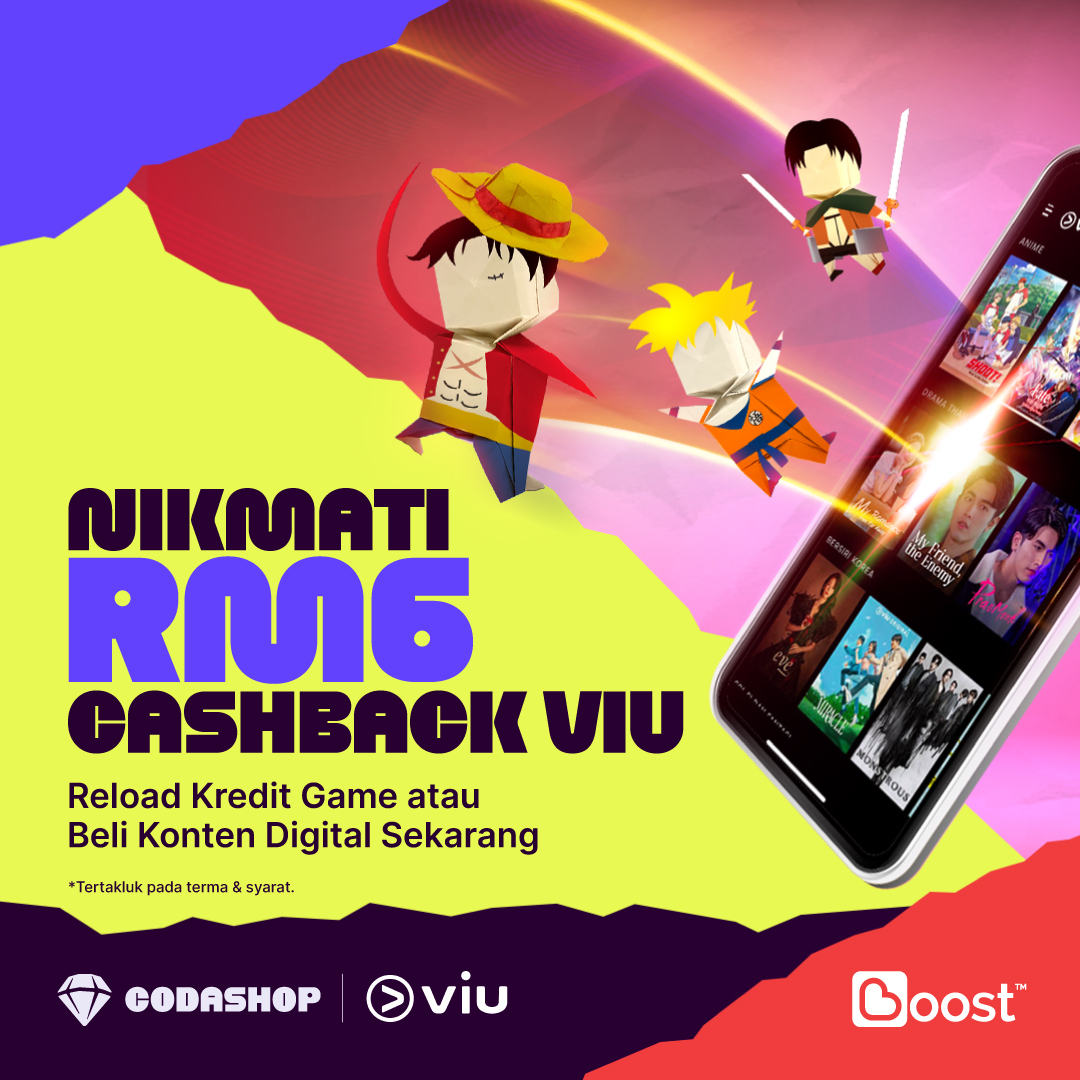 Boost: Enjoy RM6 Viu Cashback!
Hey Codashoppers, remember the series on Viu you've been wanting to binge-watch? 🥰 From 11th July till 30th August 2022, it's your chance to receive RM6 Viu cashback when you purchase any in-game credits with Codashop! Download Boost app now and check out more info about the promo here.
Terms & Conditions
Subject to the Reward's availability, eligible Customers who: (i) purchased any games and/or entertainment items via the Boost App; or (ii) used Boost as a payment method on the websites listed below, during the Campaign Period ("Transaction"), will be entitled to receive a cashback of RM6 in their VIU Wallet ("Reward").

Codashop (https://www.codashop.com/)
The Reward will be credited into the eligible Customers' VIU Wallet in their Boost App upon successful Transaction made by the Customer.
Subject to the Reward's availability, the Reward can only be utilized to purchase the following VIU vouchers in the Boost App only, on a first-come-first-served basis while Rewards last.

1 Month VIU Premium
3 Months VIU Premium
6 Months VIU Premium
Each eligible Customer can receive the Reward up to a maximum of five (5) times. For clarity, each Reward received cannot be applied concurrently to the same VIU voucher purchase.
The Reward must be utilized by 30 August 2022. Any unutilized Reward shall expire and be forfeited automatically without further notice and the Customer(s) shall have no claim whatsoever against eCode or Vuclip Malaysia Sdn Bhd.