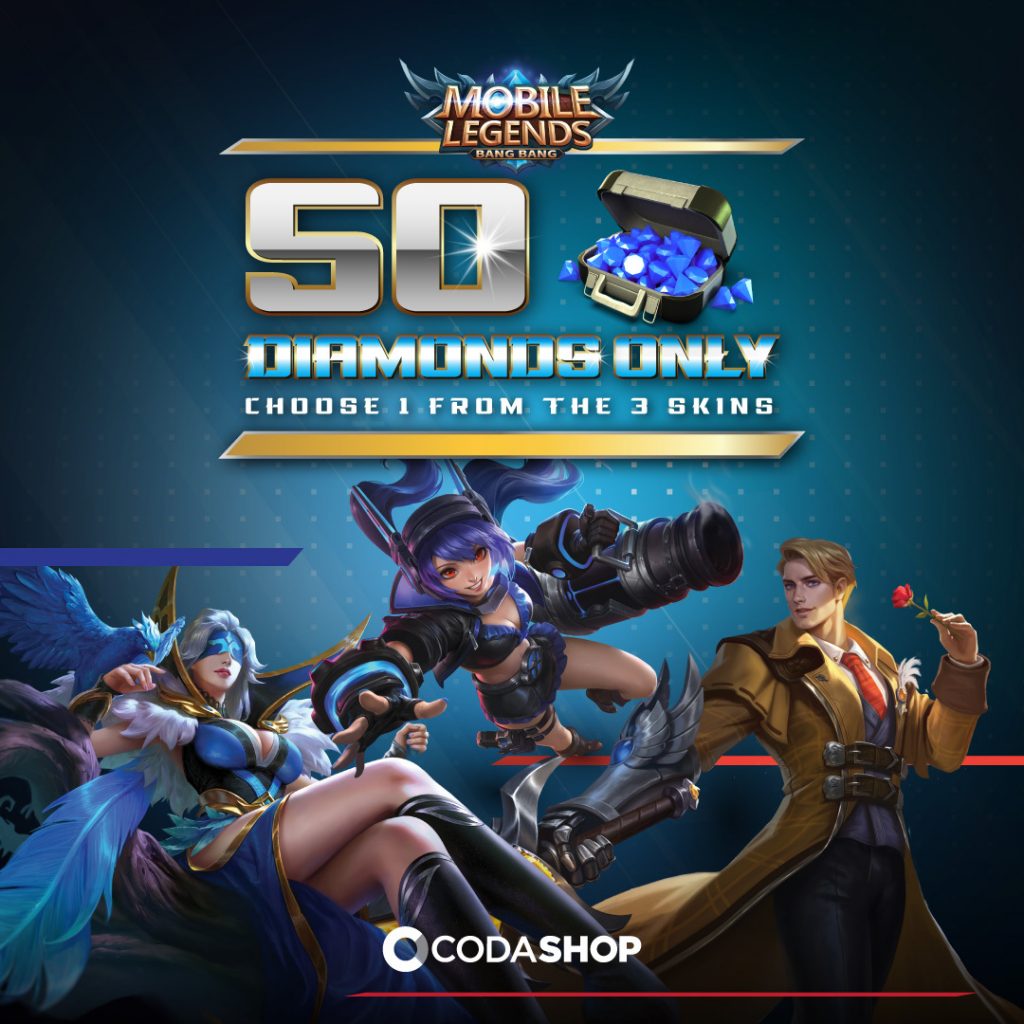 50 Diamonds for selected MLBB Skins
You read it right, from 25 May to 8 June 2020, choose one of these three Skins for only only 50 Diamond
top up Mobile Legends
Now.
Pharsa Indigo Aviatrix
Layla Classic Malefic Gunner Skins
Alucard Empire Agent
Mobile Legends just won't stop giving us discounts and surprises this month. Keep em coming, MLBB!
We definitely can't wait to try out Pharsa's Indigo Aviatrix Skin! Let us know which one is your favourite in the comments below.