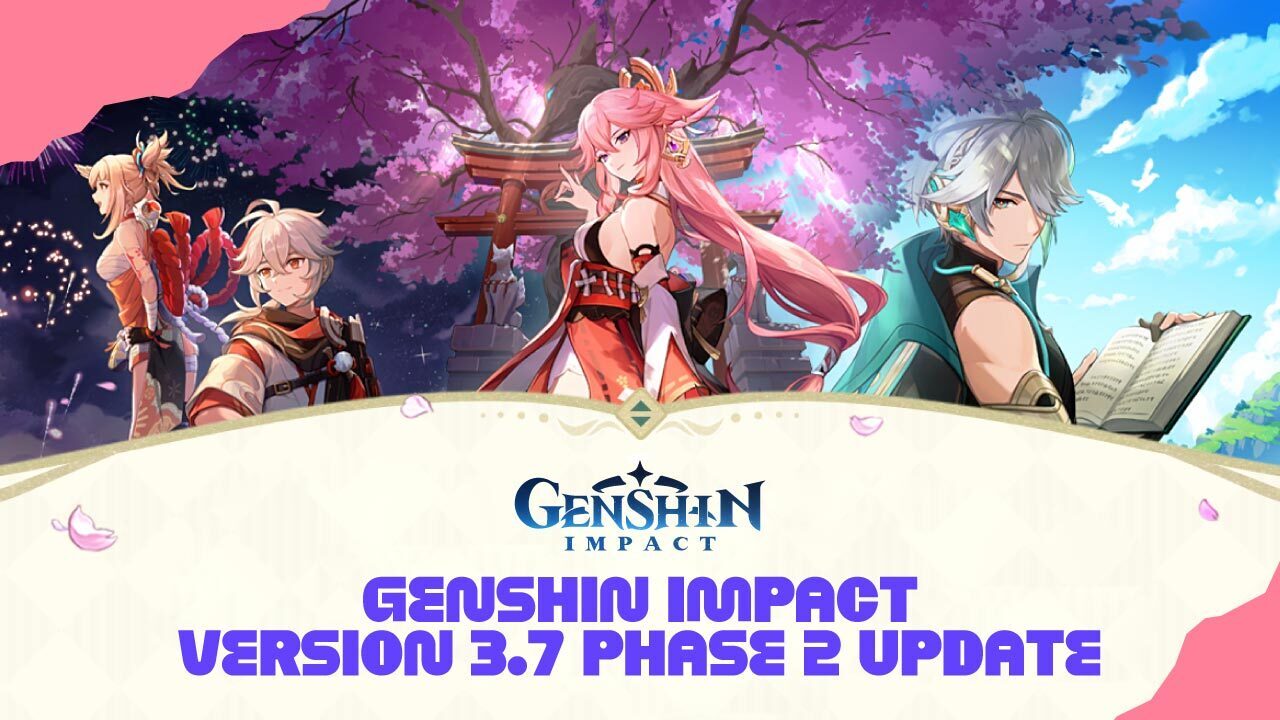 The second phase of Genshin Impact V3.7 brings much-awaited Kaedehara Kazuha and Alhaitham reruns with their signature weapons on the Epitome Invocation banner. Exciting events with tons of rewards also await, so hop on in and see what's in store for you in-game!
What's new in Genshin Impact V3.7 Phase II?
After almost a year, the last heir of the Kaedehara Clan returns with a rerun banner. He and the Akademiya's scribe, Alhaitham, highlights the second phase of version 3.7. HoYoverse also adds three new events that reward Primogems, Character and Talent Materials, and Mora.
New Character Event Wish-2
Kaedahara Kazuha and Alhaitham will be available on their Character Event Wishes until July 4, 2023. Both 5-star sword-wielders will receive a huge drop rate boost and will be joined by 4-stars Xianling, Heizou, and the latest addition to the Dendro roster, Yaoyao. Please note that Kazuha and Alhaitham are event-exclusive characters and, thus, will not be available in the standard Wanderlust Invocation banner.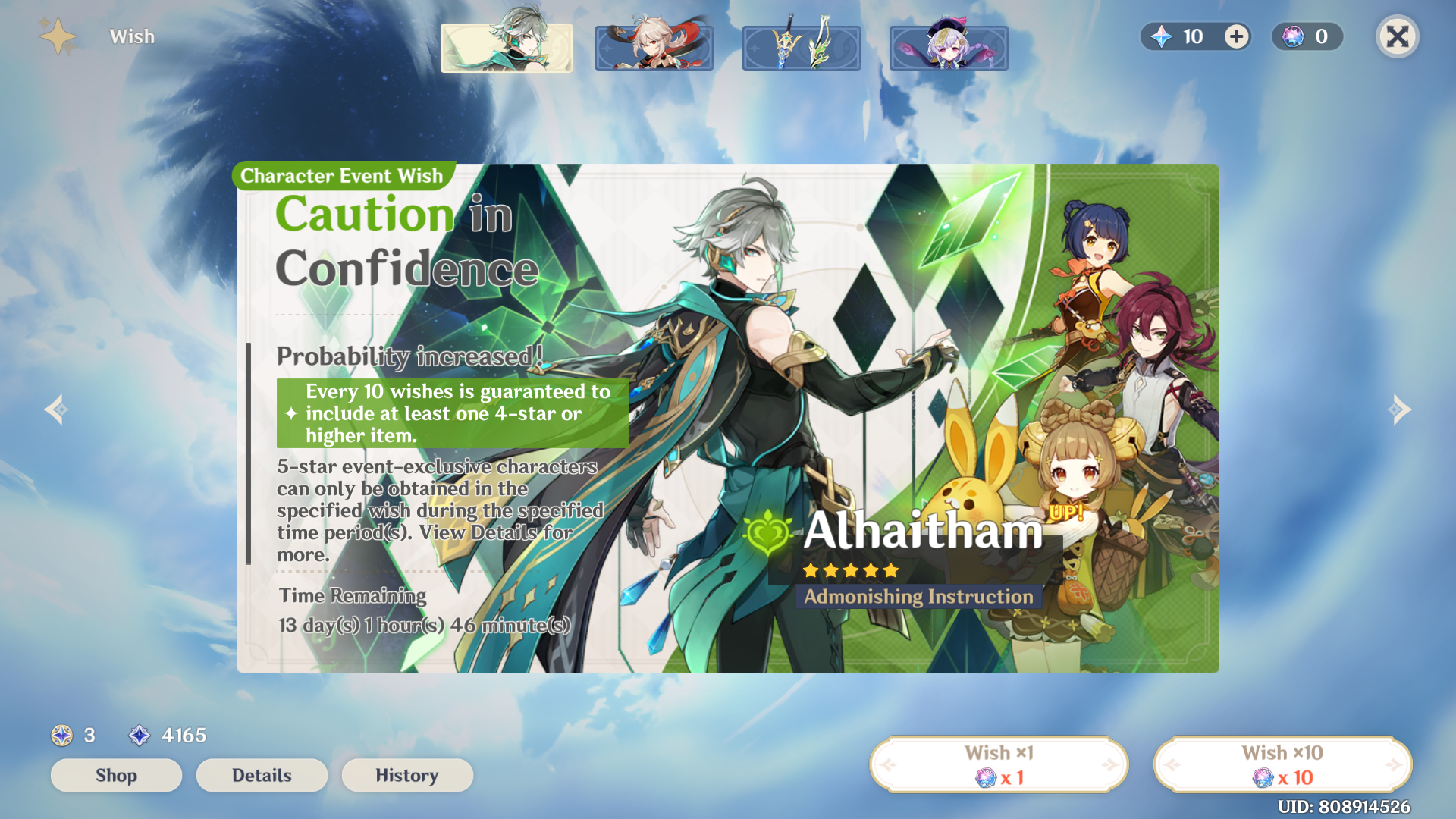 Epitome Invocation
Freedom-Sworn and Light of Foliar Incision, Kazuha's and Alhaitham's signature swords, will also be available on the Epitome Invocation banner until July 4, 2023, together with the 4-star weapons listed below. If you're looking to snag some of these weapons for your Genshin Impact team, remember to set the Epitomized Path to the 5-star weapon of your choice for a guaranteed pull after receiving two Fate Points:
Wavebreaker's Fin (Polearm)

Mouun's Moon (Bow)

Favonius Sword (Sword)

Sacrificial Greatsword (Claymore)

Favonius Codex (Catalyst)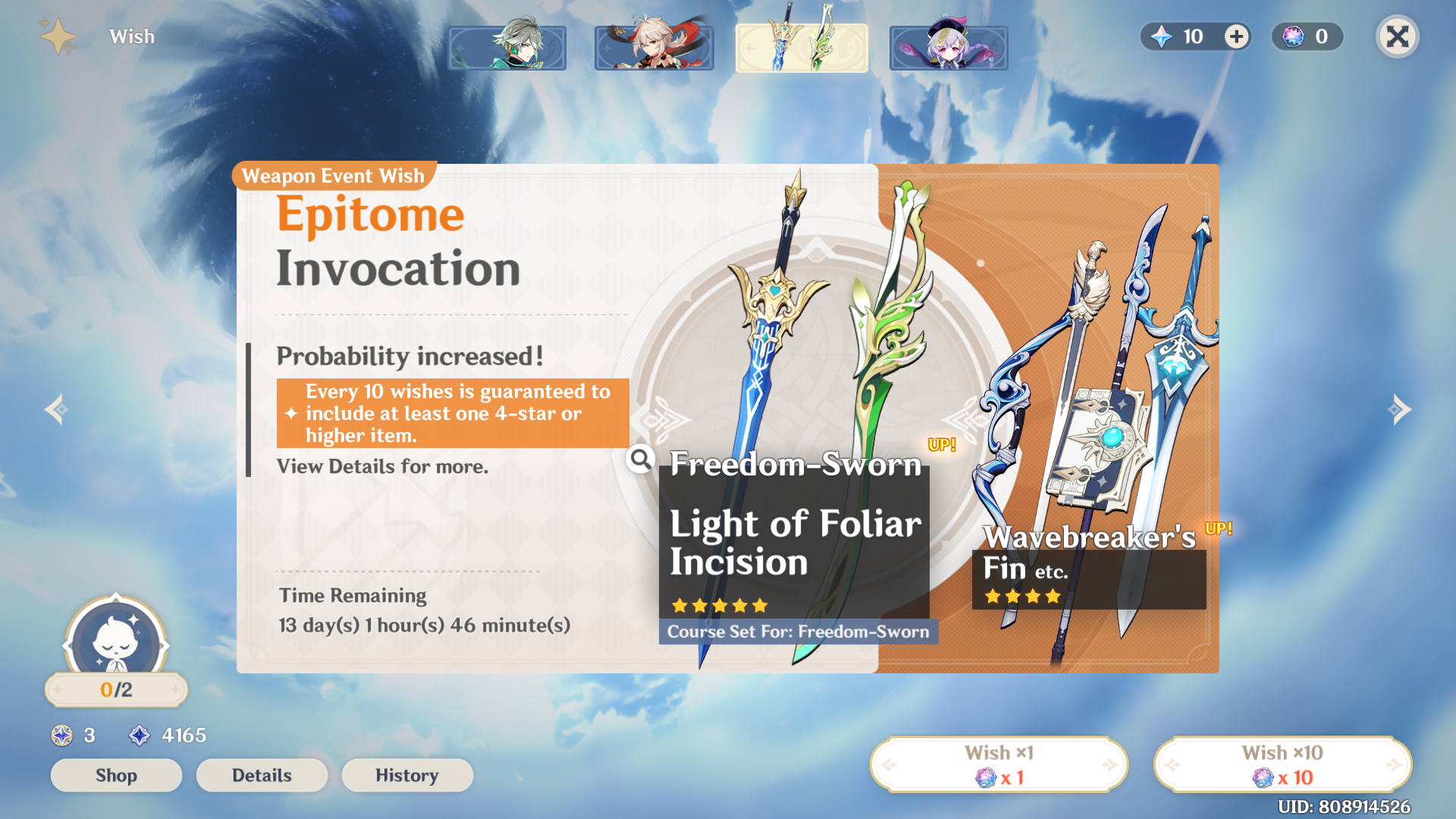 New events
Feast of the Departed Warriors (until June 26, 2023) – customize and conquer a dungeon filled with ferocious beasts in this time challenge that rewards Primogems and Character and Talent materials.

Fayz Trials: Hypothesis (until July 3, 2023) – drink Fayz Potions to unlock new powers and clear monster hoards. Rewards include Primogems, Weapon Ascension materials, and EXP materials.

Ley Line Overflow (June 26 – July 3, 2023) – get double rewards on your Blossom of Wealth or Blossom of Revelation runs. It can be acquired on your first three runs daily during the event period.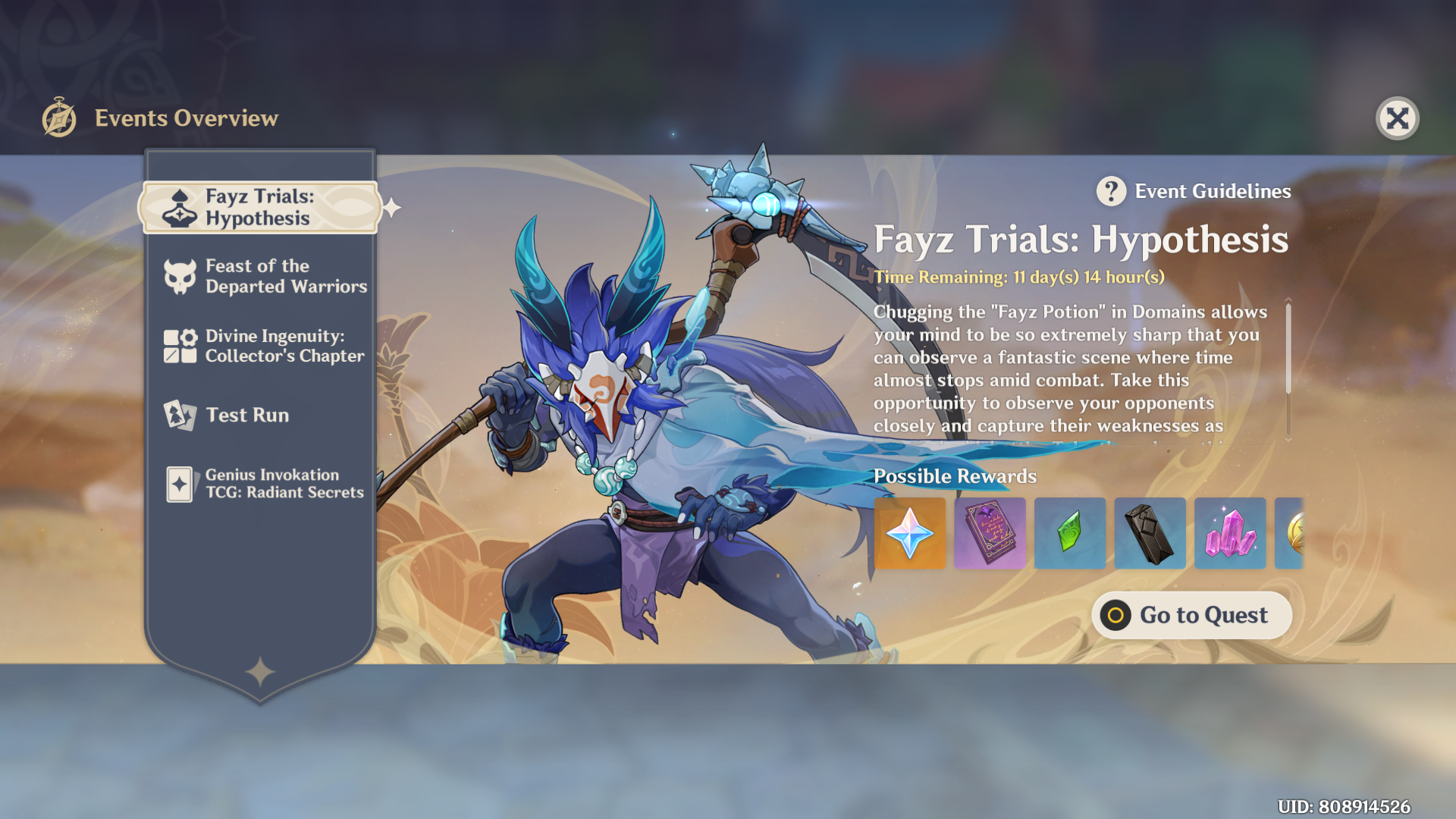 With Kazuha's huge Elemental DMG buffs and deadly Swirl reactions, and Alhaitham's monstrous Dendro damage, you shouldn't miss these Character Event wishes! It's also a good time to pull for their signature weapons to bring their strength to new heights. If you're still on the fence, check out our Kazuha and Alhaitham character guides so you're 100% sure before spending those Primogems. Also, don't forget to visit Codashop for fast and secure Genesis Crystal top-ups!