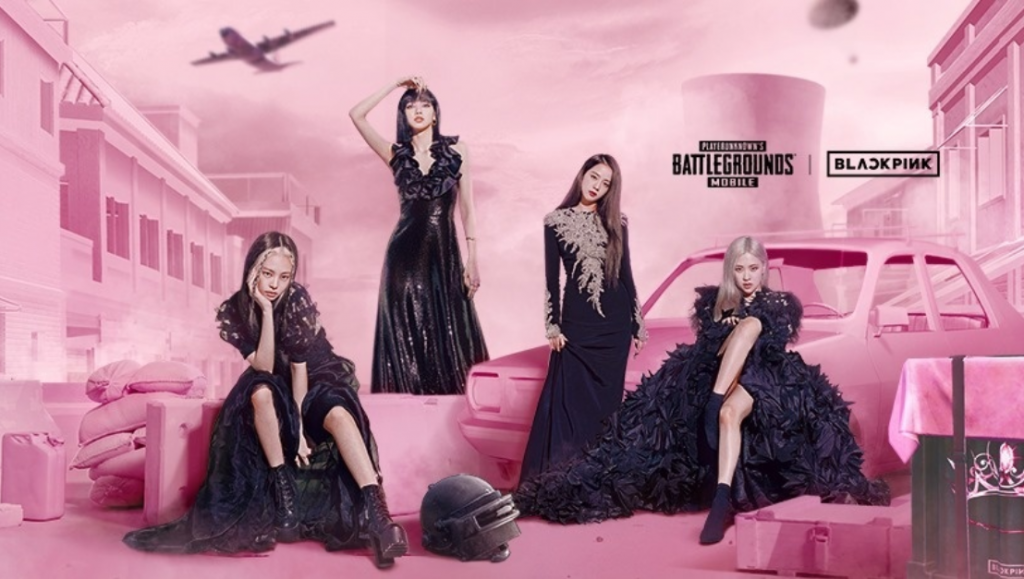 You read that right, PUBG Mobile and world-renowned K-pop girl group BLACKPINK join forces for a major collaboration! How you like that, fellow gamers and BLINKs? This massive event, now live in the game, allows fans to experience special in-game items, visuals and support events. Players can also win exciting rewards like cool permanent outfits and even a signed BLACKPINK album.
To get fans going, the music in the game lobby features the group's newest smash hit "How You Like That". Celebrate this team-up even further with in-game visuals and specially-themed items that represent BLACKPINK's iconic style. From the loading page to the menu screen, the group is simply on the spotlight. The airplane is decked in pink with the BLACKPINK logo and even the exclusive air drop releases its own pink smoke.
BLINKs can also give their support to BLACKPINK in-game and win an autographed version of "The Album". Permanent outfits like the Killer Cadet Set and Adorable Panda Suit are also up for grabs when you complete in-game missions. Don't forget to use the hashtag #PUBGMxBLACKPINK to get more chances of winning. (Runs from 9/24-10/08)
Show your love for Lisa, Jennie, Jisoo and Rosé by sending them in-game gifts to BLACKPINK dedicated space. They've set up their PUBG Mobile game account and their UserIDs are as follows: Lisa: 51009791380, Jennie: 51009797582, Jisoo: 51009780171 and Rosé: 51009801702. Players can also leave messages and shout-outs to their beloved idols. In return, participants get a chance to win an exclusive autographed gift from BLACKPINK. (From 9/24-10/08)
Shutterbugs are also in for a treat. Share your screenshots of different spots in the game with the hashtag #PUBGMxBLACKPINK. Five lucky players will take home an autographed version of their latest project, "The Album". (Runs from 9/24-10/08)
You can check out the rest of the event calendar below so you don't miss out on all things BLACKPINK while earning that Chicken Dinner!
Theme Visual (Sept. 20 – Oct 8): Experience a new game lobby look highlighted in pink.
Lobby Music (Sept. 24 – Nov. 2): Jam with BLACKPINK tune playing in the game lobby.
Airplane and Air Drop (Oct 2 – Nov 2): Airplane and air drop decked with a pink finish.
Billboard (Oct 2 – 8): Spot 'BLACKPINK In Your Area' billboard in hot air drop locations.
Support Event to Win Outfits and Album (Sept 24 – Oct 8): Participate in the event to win.
Exclusive Gift to BLACKPINK (Sept 24 – Nov 2): Send them gifts to win mystery gifts.
Tune in to PUBG Mobile and BLACKPINK's official social media accounts to get more details on this awesome collaboration.
Need your dose of PUBG Mobile UC Redeem Code? Make sure to top up PUBG UC only at Codashop for #BetterFasterSafer recharge and convenient payment options.