It's the most magical time of year, and Mobile Legends is here to make it more mesmerizing! Get festive with these Christmas Carnival skins for your favorite heroes. This themed look gives a merry makeover to your heroes for that extra jolliness in your battles! From Santa-themed masks to cool reindeer costumes and dazzling winter wonderlands, there's something special with these skins that are begging to be your next gift to yourself. 
These fantastic skins will amp up your heroes' look with sparkling skill effects – 'tis the season, after all! Here's a list of heroes that don the Christmas look., Is your main hero included? Time to check out this post!
Odette
Odette looks fabulous in her festive Christmas outfit! Her cozy sweater is classic and stylish, paired with a snuggly knitted cap. We especially love the detail Moonton put into her weapons, transforming her sword into a fancy candy cane and her staff into a snowflake design. Her skills feature an icy frost with cascading candies and gifts bursting out in different directions. It's such a delightful sight!
Karina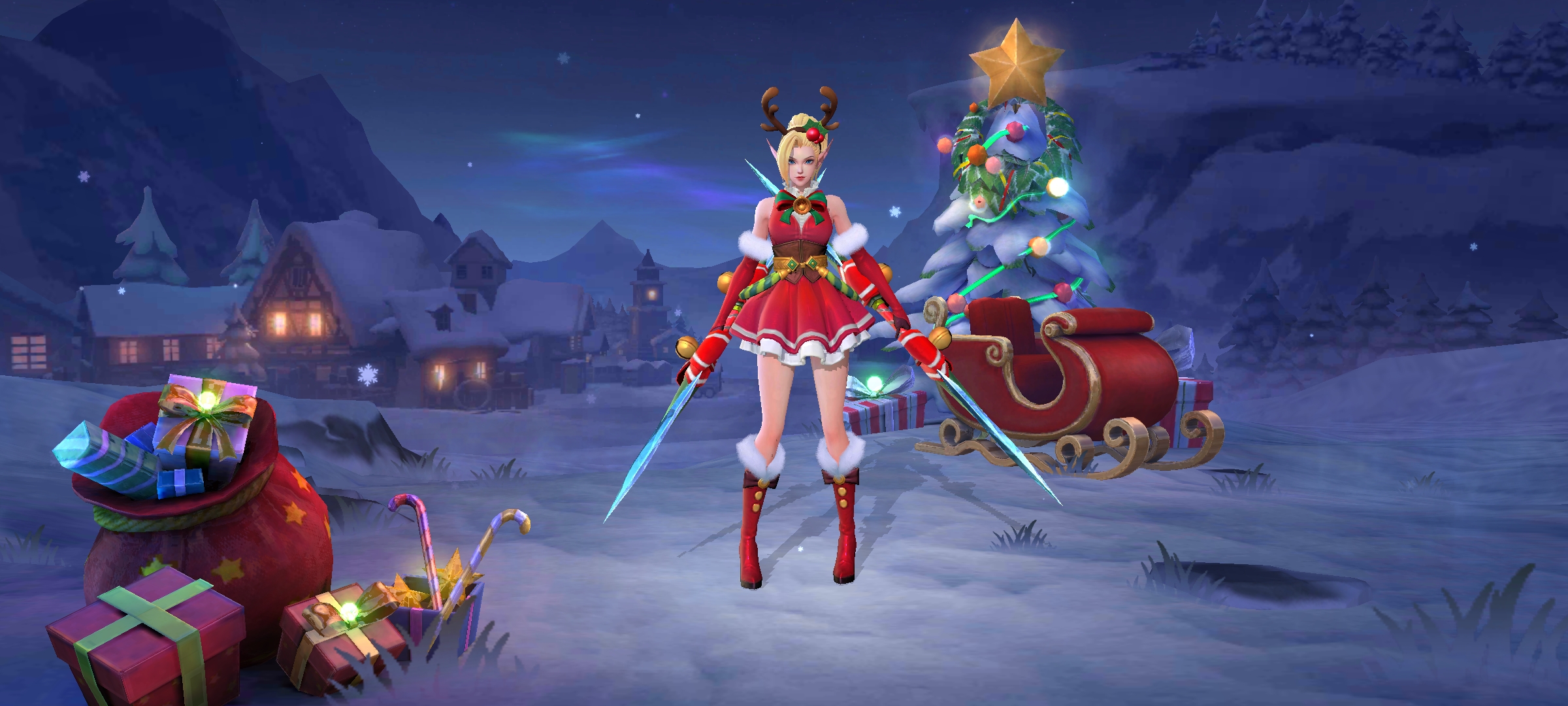 Karina takes the Christmas spirit to a new level with her sexy and stunning outfit! She looks edgy and badass in her red velvet dress and reindeer headdress. And to top it off, her weapons now look like ice-carved daggers! When Karina unleashes her skills, you will be fascinated by a flurry of snowflakes that burst forth from the magical display. Karina is both breathtaking and lethal in her festive get-up. Now that's a combination!
Freya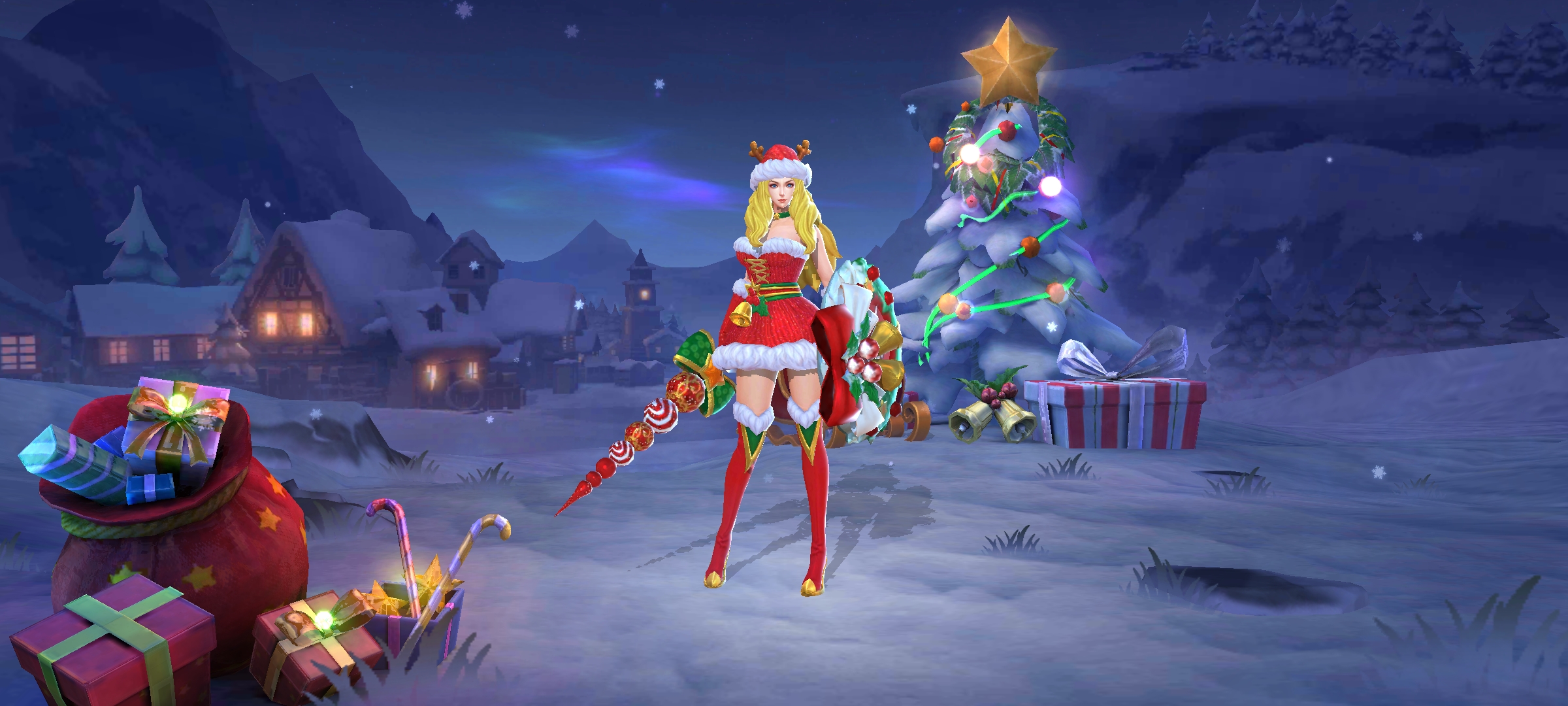 Freya looks spectacular in her Christmas costume! She's wearing a Santa dress and hat, with her wavy blonde hair making her look even more captivating. Her mighty sword is transformed into Christmas balls while her noble shield is but a lovely Christmas wreath  – how cool is that! Her skill effects also burst with a breeze of snowflakes. The Valkyrie is a sight of fun with this look.
Eudora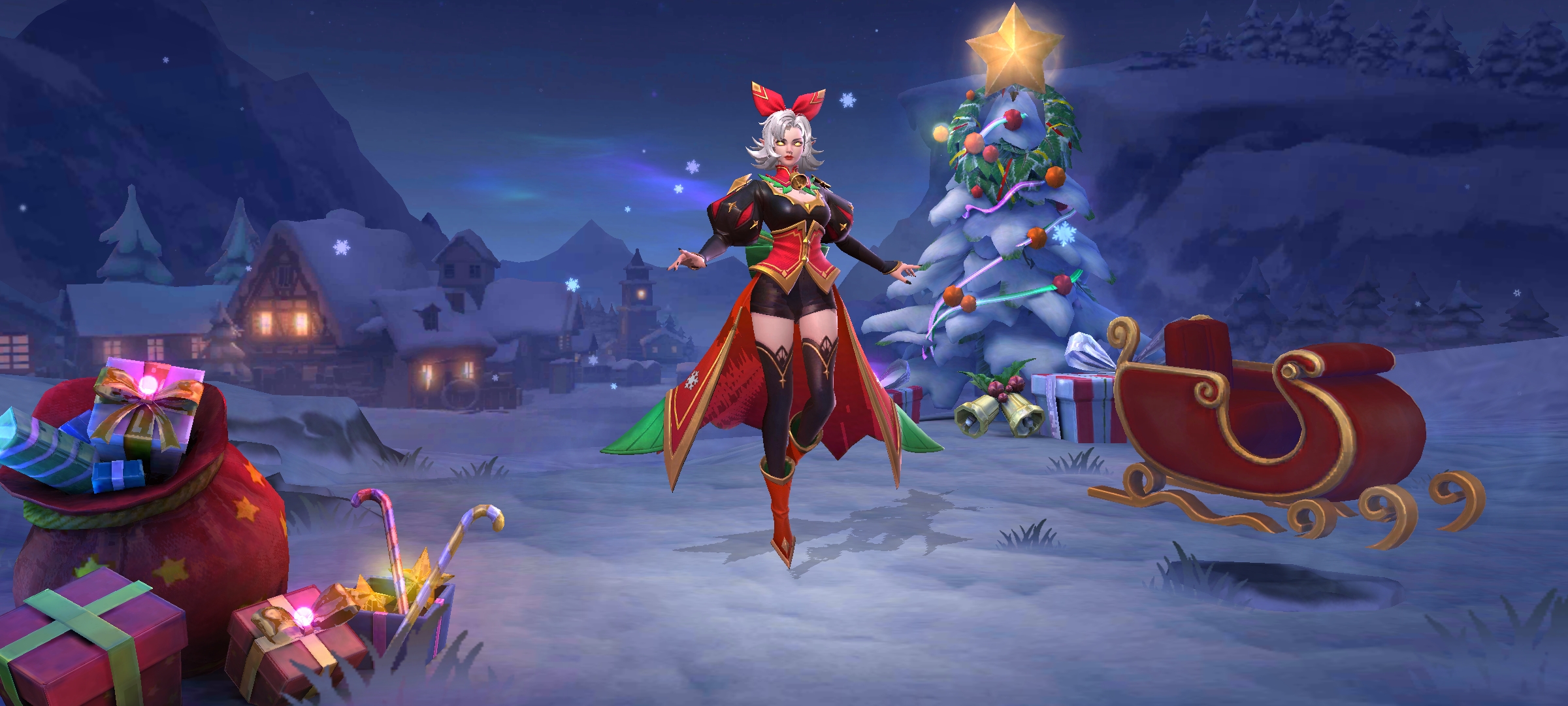 Eudora is majestic in her Christmas garb. A combination of cute and badass, the Lightning Weaver's new look is made up of a gorgeous red and black dress with a matching corset and ribbon head bow. Her gray pixie cut matches her personality as a strict and intimidating magic goddess. But her most impressive magical power is, without a doubt, a sight to behold! Her dark Christmas style is also the most different from all the Christmas skins.
Miya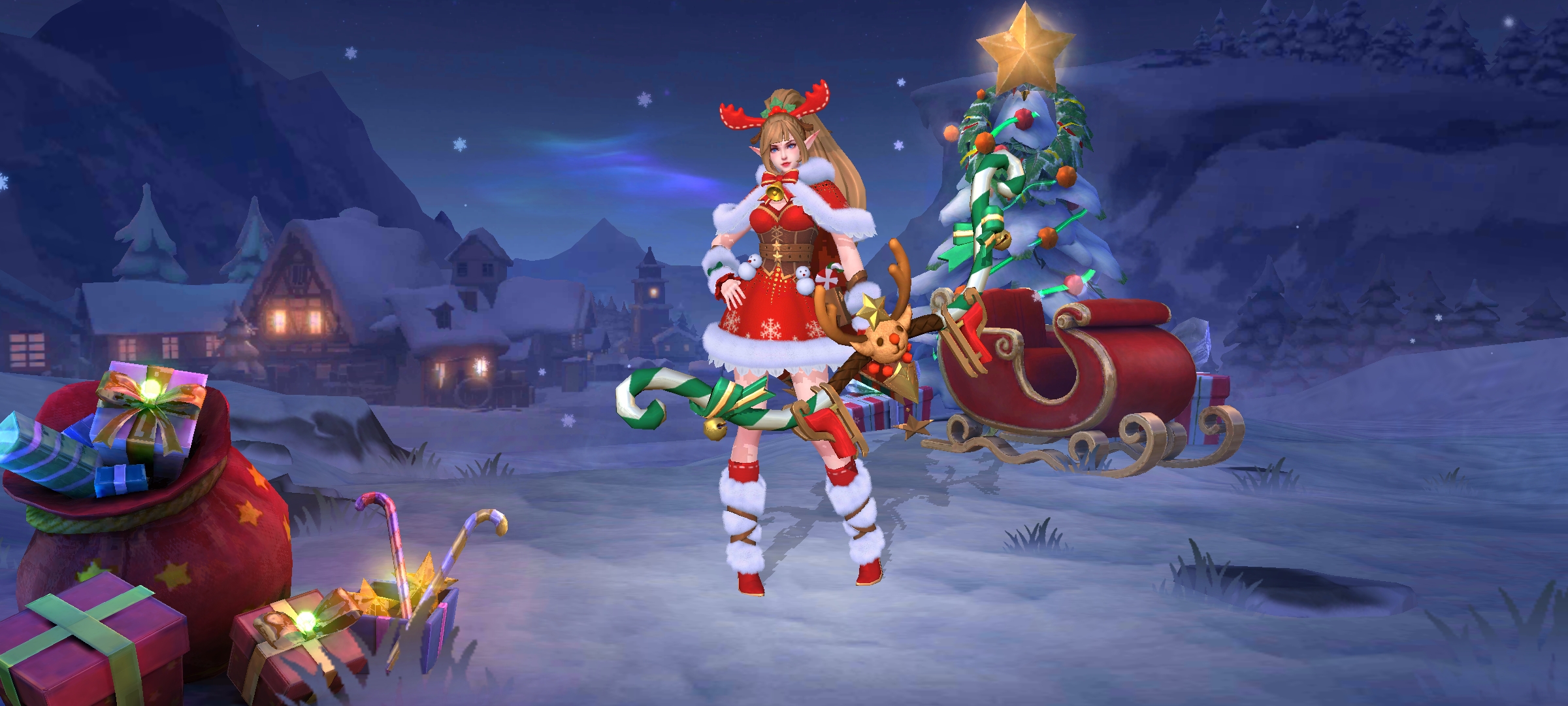 Miya looks adorable in her Christmas skin dressed up as a Santa Elf! Her custom-made bow is wrapped in a chic candy wrapper, which pairs perfectly with her red antlers and bright red boots. Not to mention her special 'ice frost' skill effect! The Moonlight Archer's festive look is a wise choice this holiday season!
Gord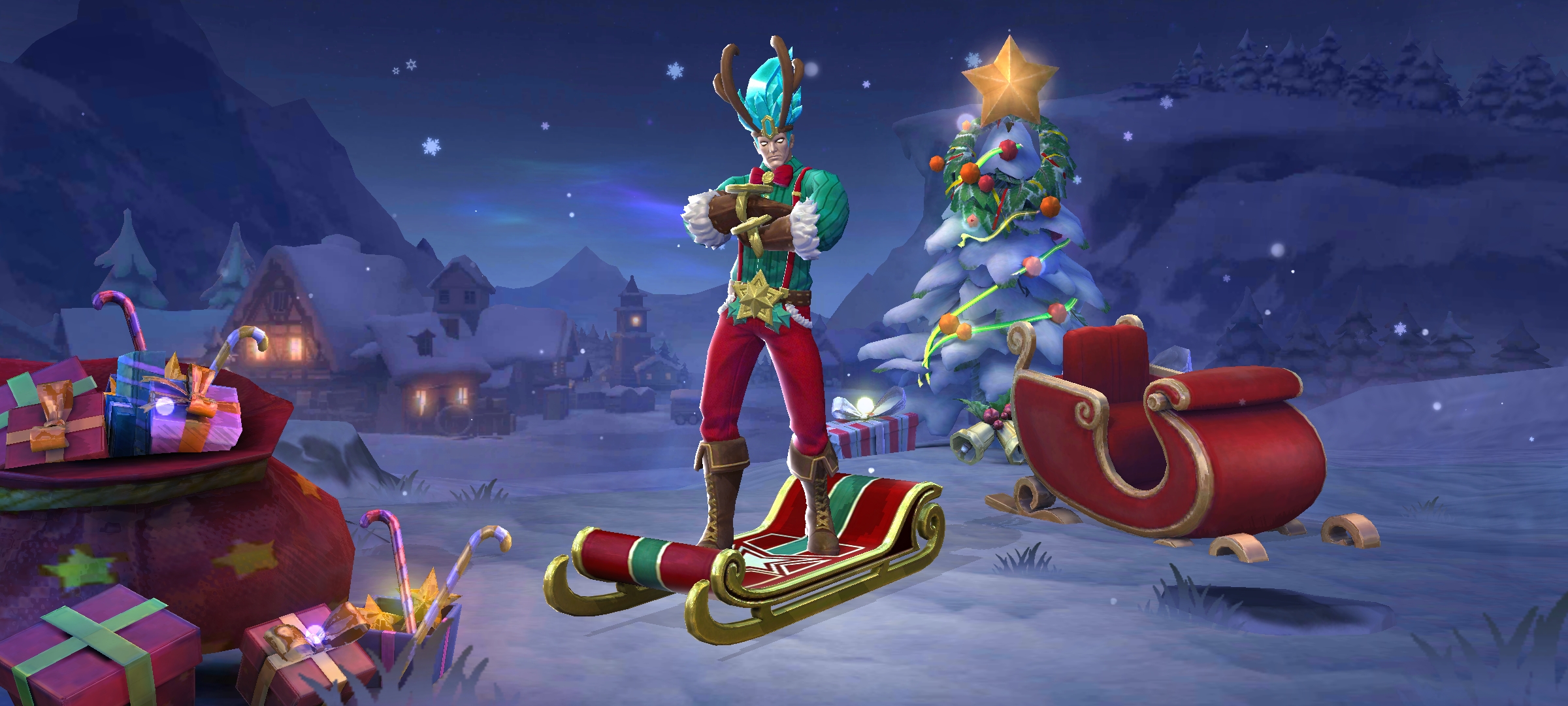 Gord is a fashion star with a holiday look that could make anyone stop in their tracks. Gord rides his slay with a fiery look in his eyes that can decide whether you've been naughty or nice this year. His Mystic Projectile now looks like a magical snowball – uniquely Gord!  It comes with a snowflake effect as it hits a target. Now that's how you make it a yuletide special!
Lancelot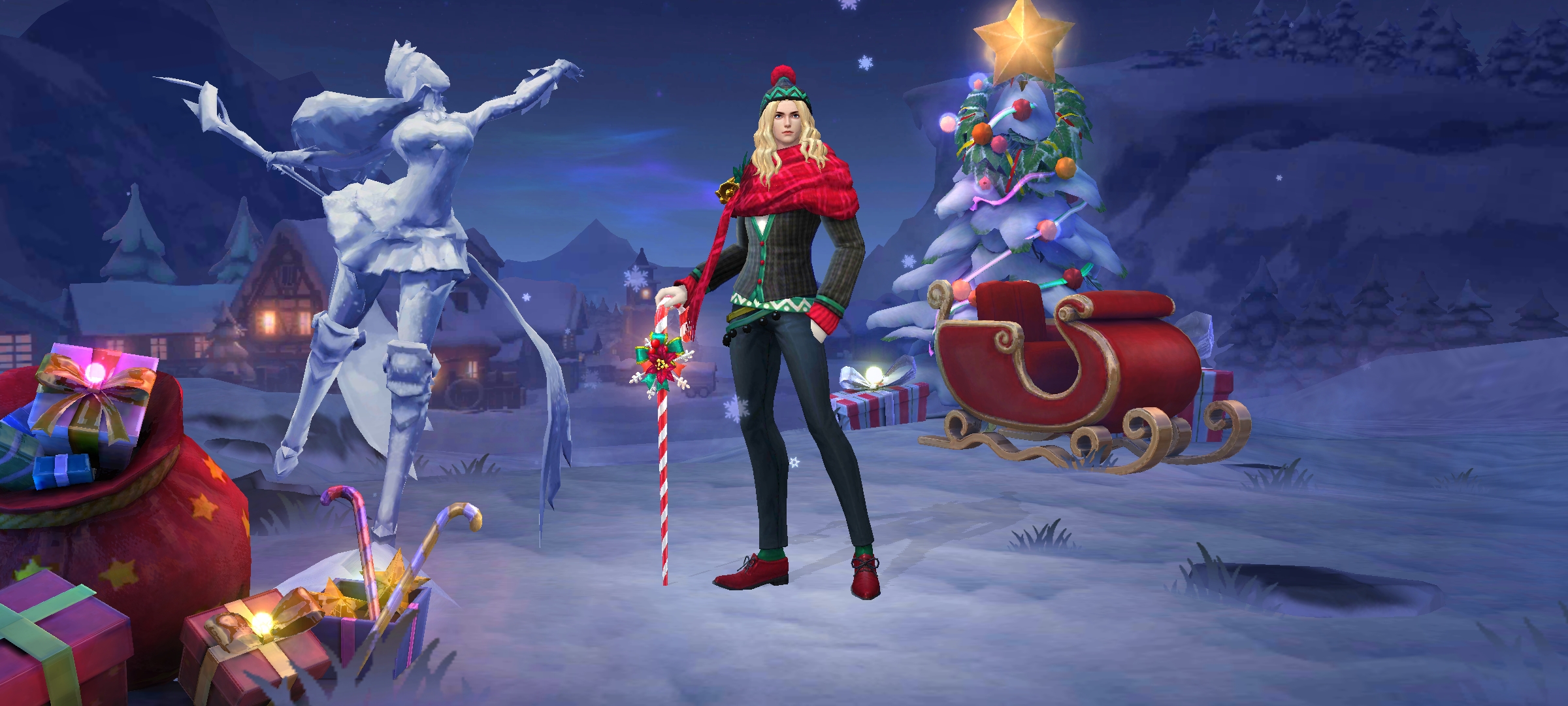 Moonton gave Lancelot the slickest Christmas makeover ever, turning his saber into a giant candy cane! His Christmas Carnival skin is inspired by Odette's sweater and cap combo, giving off that twinning look while exuding that "cool bad boy next door" vibe even during the holiday revelry. His skills showcase icy and snow-filled effects – how chill is that?
Claude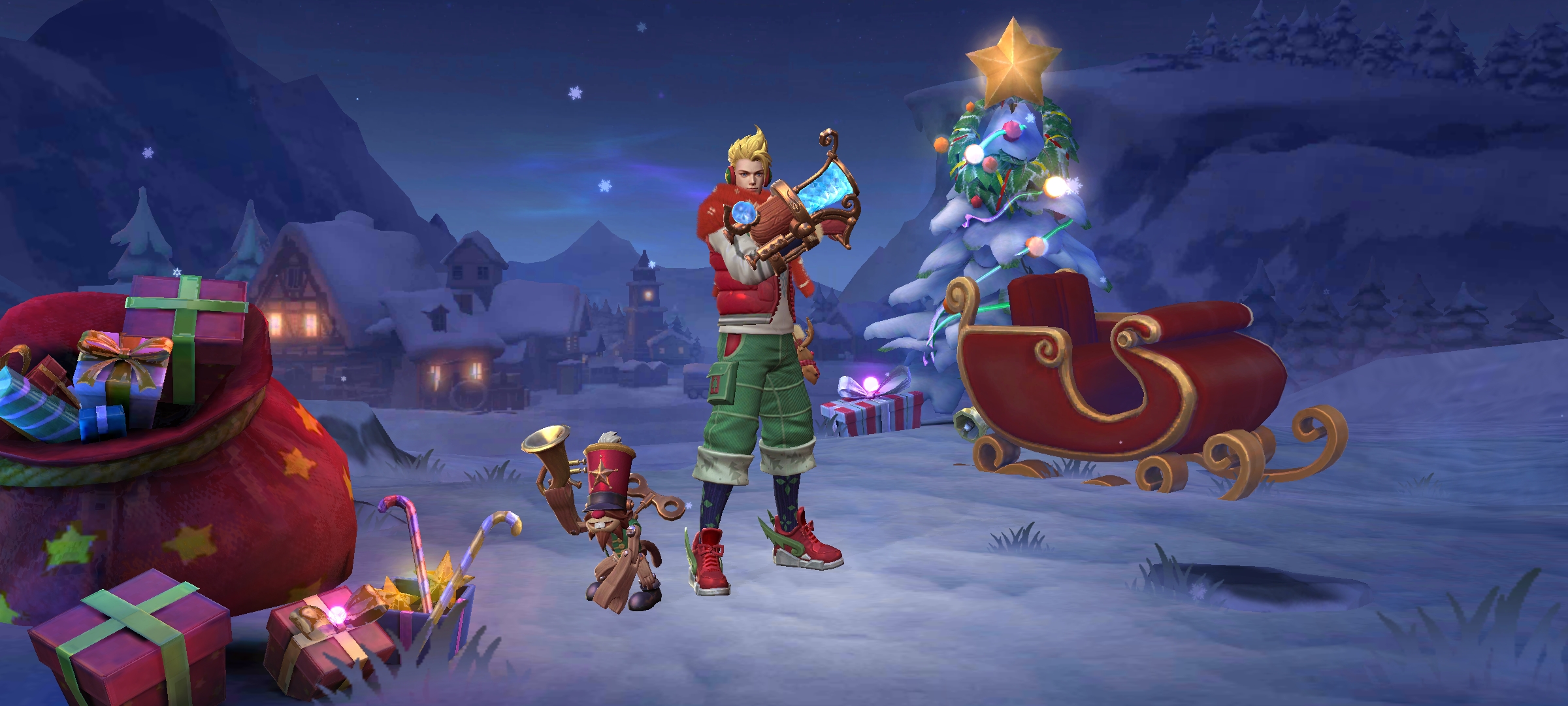 Claude is a picture of excitement with his Christmas skin! His pet monkey, Dexter, turns into an adorable little drummer boy toy. The Master Thief's arm blaster is transformed into a classic Christmas gun that blasts snowflakes and frosty ice as its visual skill effect. When Claude casts his ultimate skill, it looks like a winter wonderland spinning all over the place as he unleashes a flurry of snowflakes and snowballs. It sure adds some extra holiday cheer in every match!
Zilong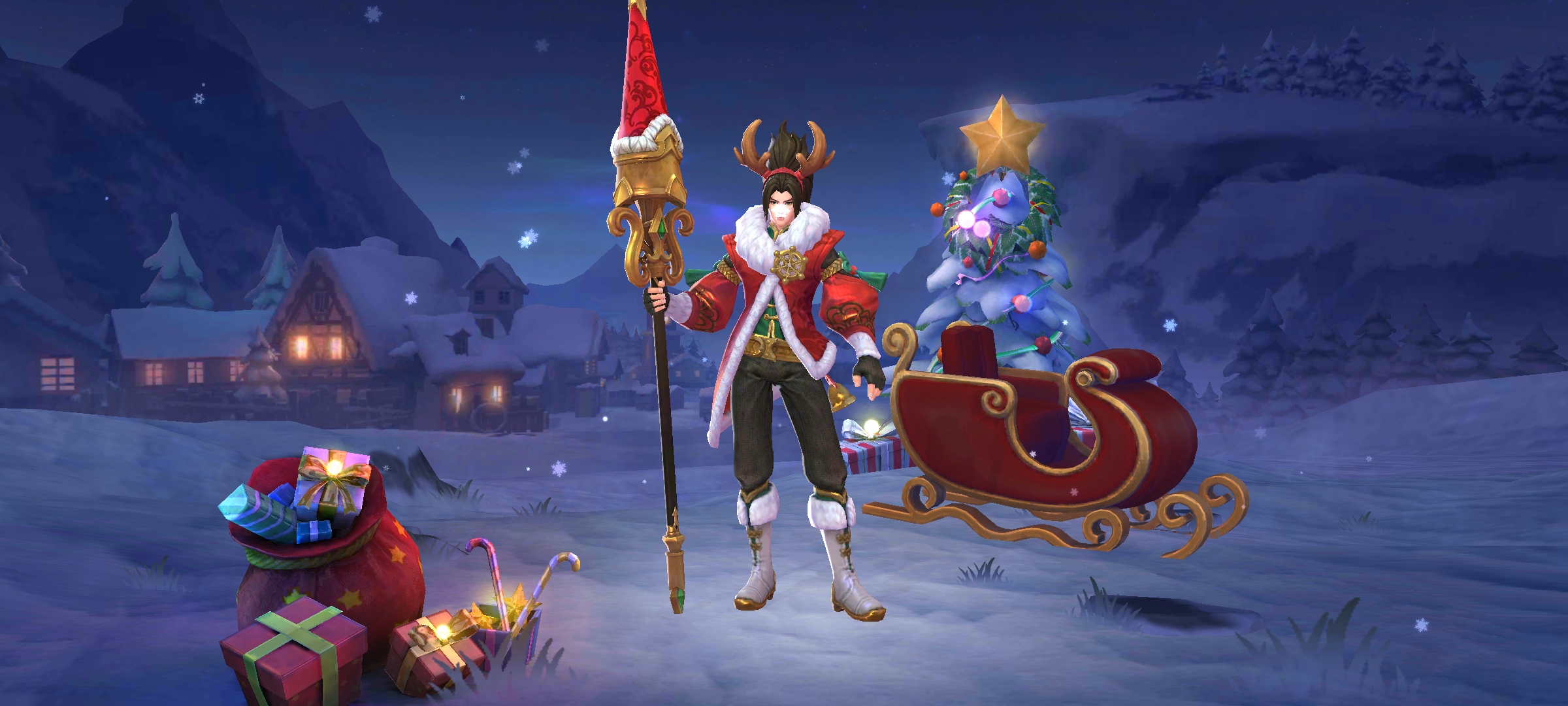 Zilong looks majestic and elegant in his Christmas robe. No wonder Moonton matches it with a gold-coated spear adorned with red dragon inlays. Cast his skills and he sparkles brightly in snowflakes. 
Fanny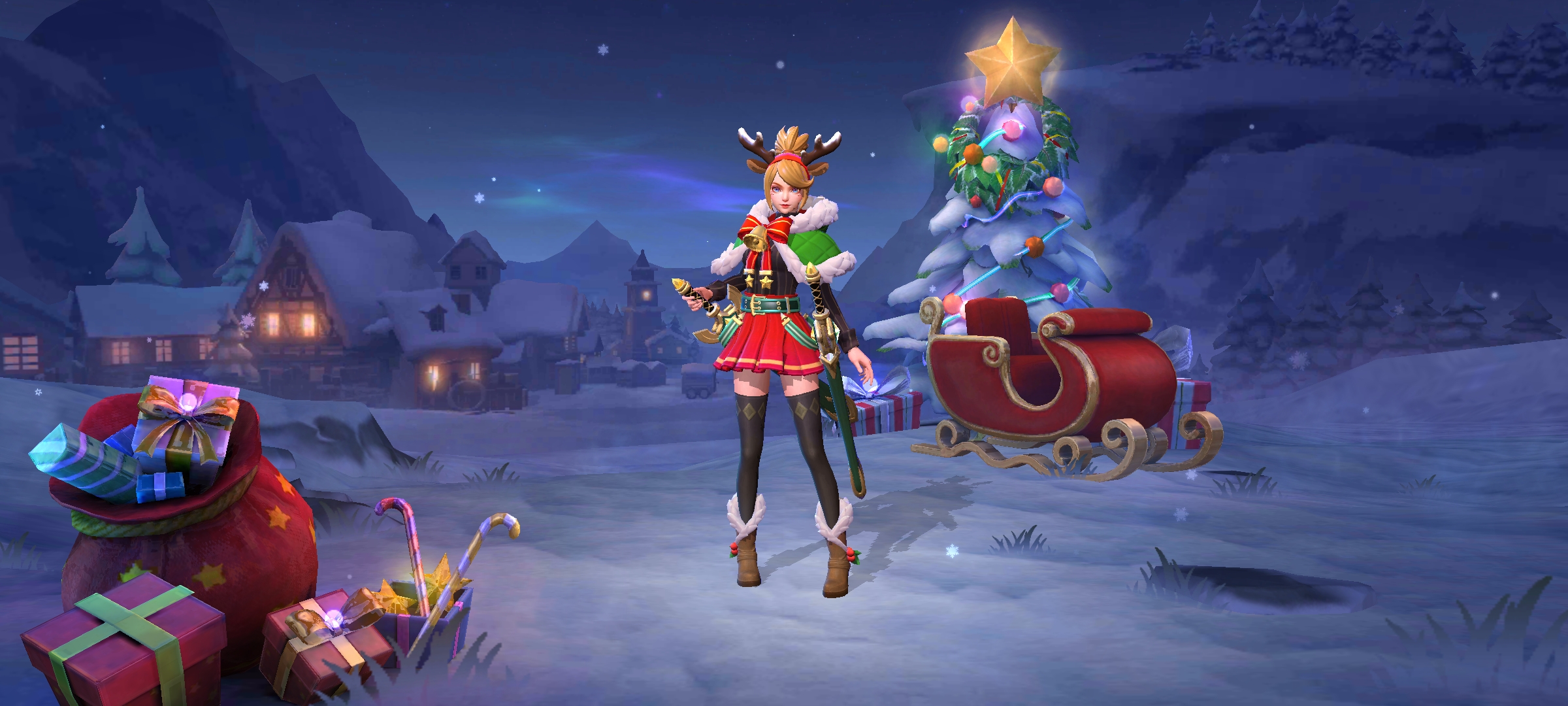 Fanny looks stunning in her winter reindeer gear! Her twin swords suit her Christmas Carnival skin perfectly. Everyone's eyes were glued to her with her flashy flying moves highlighted by her candy cane-inspired cable. Her icy frost snowflakes skill definitely completes the whole look.
Rafaela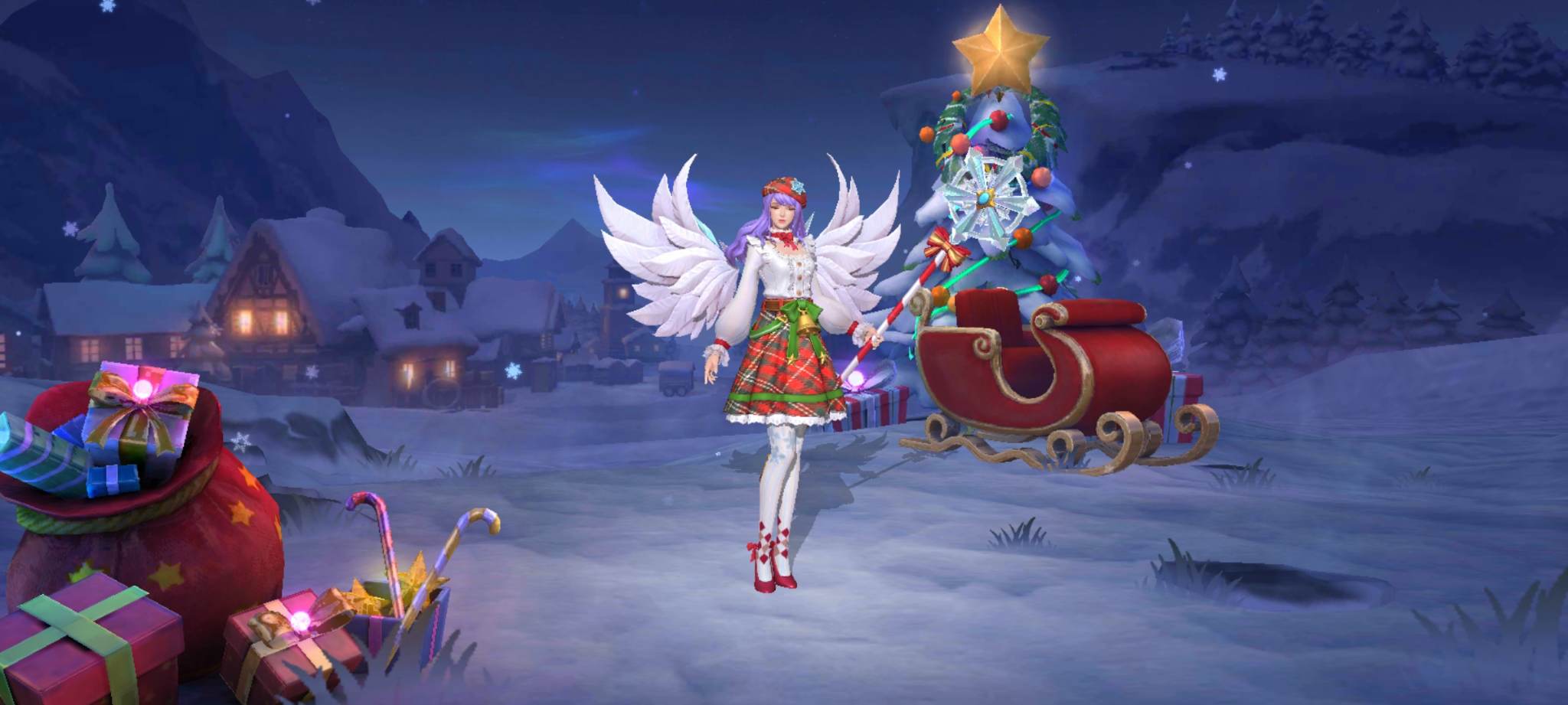 Rafaela's Angelic Sonata is the latest addition to the Christmas Carnival squad. The Wings of Holiness dons a classic ensemble with a yuletide vibe. Her divine white wings and purple locks are eye-catching, while her staff now looks merrier with the candy cane and ice crystal tip. The overall skill effects showcase ice crystal visual effects in line with the holiday theme.
What's your favorite Christmas Carnival skin? Let us know in the comments below!
Don't forget to top up your Mobile Legends Diamonds only at Codashop. We guarantee faster and more convenient top-ups so you can enjoy a hassle-free gaming experience.