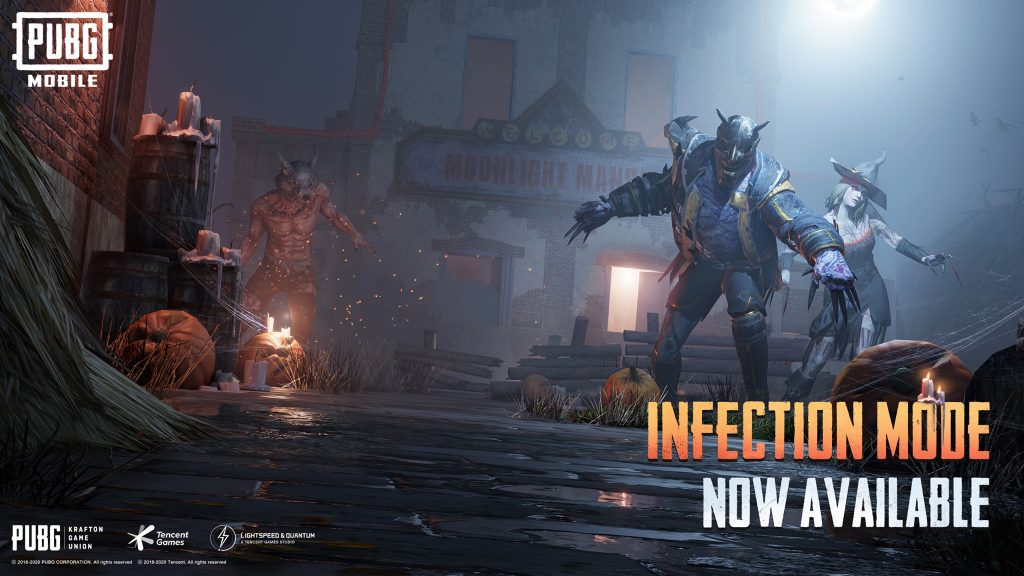 Halloweeks made its grand entrance in PUBG with the resurrection of one of its most exciting in-game events – Infection Mode. This thrilling fan-favorite takes players on a dual role as they fight to defend against a horde of zombies or infect the living to become one with the undead.
This Halloween-exclusive event has been highly-anticipated for a long time and many are excited. From the game lobby, players can join by going to the Mode Select and selecting the EvoGround tab to access Infection Mode. Click on Start and you're good to go! Take note that you need to reach at least level 5 to unlock and participate.
Once in, players are divided randomly to play as Defenders or as Zombies. The objective of the game is pretty simple: Defenders must guard themselves and survive against the Zombies. On the other hand, Zombies need to infect all human defenders for them to capture the victory.
To further hype the spooky atmosphere, the Infection Mode battlefield is filled with Halloween trappings like evil pumpkins and decrepit structures. Plus, duking it out during the nightshade is a chilling experience.
Guns vs Slash
Three players start off being Zombies wreaking havoc with unlimited respawns and greater health. They will strike humans with savage melee attacks. Once a defender is killed, he turns into an infected. Goal for the undead team is to convert all humans within the time frame. Defenders for their part need to stay alive for 3 minutes, simultaneously killing their undead counterparts.
Three rounds to play in this match. Once a round ends, all players become defenders again to start off a new round. After 25 seconds, 3 random souls get infected. At the end of the match, players will be evaluated based on their kill count as both Zombie and Defender.
All these and more are featured during the PUBG Halloweeks event. More spooky stuff is also in store so don't dare miss out. And remember, when your back's against the wall, killing, not screaming, will help you survive longer.
Need your dose of PUBG Mobile UC Redeem Code? Top up PUBG UC at Codashop, it's faster and safer and with more convenient payment options available.