All the prizes at stake in the new season Metro Royale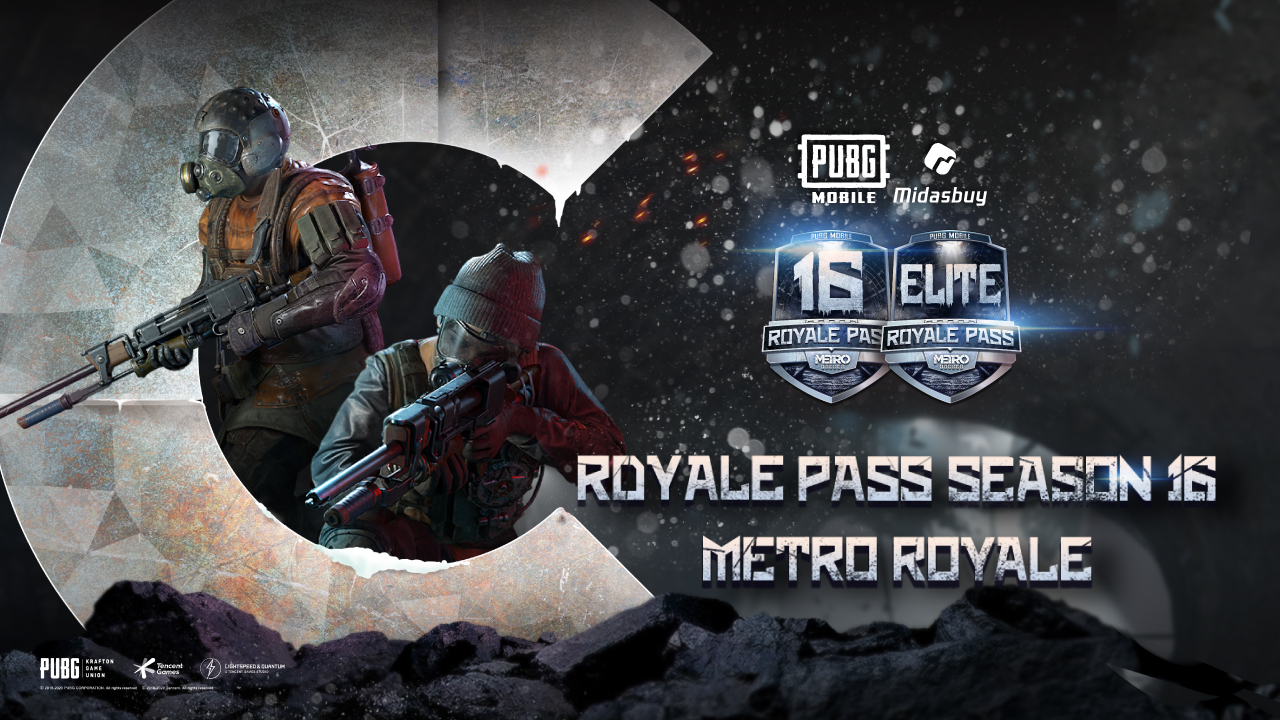 The much-awaited Season 16 of PUBG Mobile Royale Pass is in full swing and it's loaded with all the thrills. In collaboration with Metro Exodus, the new season features a Metro-exclusive theme filled with new items, including skins, outfits, and other prominent gears so you can have a unique battle experience.
Enter the metro tunnel
The latest season is highlighted by a new game mode called Metro Royale. Get access to brand-spanking weapons, attachments, and weapon crates as you level up. Sell items in the special shop called Black Market in exchange for Metro Cash. Buy supplies and other items before starting a match. Players can also build up on their loadout inventory and expand their arsenal.
Go on an adventure in the exclusive Metro events tab to gather Metro supplies and redeem them for Colonel Miller and other magnificent rewards. Also, join a group before purchasing an RP to collect free rewards which only gets better as you level up!
Level up for better rewards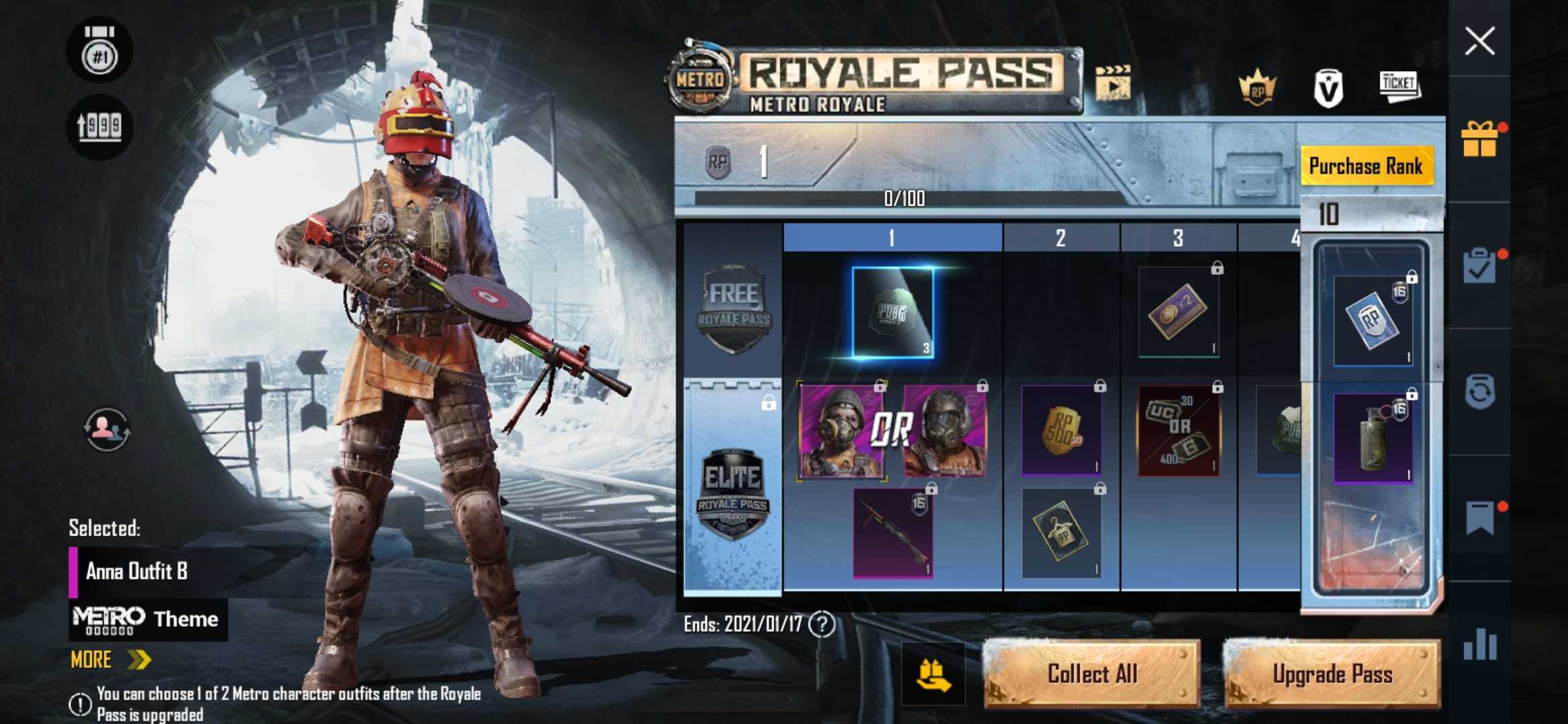 Players are in for a treat and can claim their prizes in two ways. The Royale Pass and the Ranked Play (free). Players can upgrade to Elite Pass for 600 UC and Elite Pass Plus for 1800 UC. The Elite Royale Pass rewards will be available based on your respective tier, beginning with 1 up to 100 max.
Check out this summary of prizes both for free and paid rewards for Season 16. It contains the rugged and kick-ass Anna Outift B obtainable at RP 1 for Elite Royale Pass holders, while the legendary Night Terror Set awaits at RP 100.
| | |
| --- | --- |
| Rewards | Unlockable at |
| Anna Outfit B OR Artyom Outfit, Metal Medley DP28 | RP 1 |
| Metro Royale Badge | RP 5 |
| Metal Medley Smoke Grenade | RP 10 |
| Royale Pass Avatar (Season 16), Metro Royale Badge | RP 15 |
| Angry Chicken Helmet, Get Hype Emote | RP 20 |
| Happy Rules Dance, Metro Royale Badge | RP 25 |
| Evacuation Point Parachute, Metal Medley Airplane | RP 30 |
| Metal Medley – Crowbar | RP 40 |
| Royale Pass Avatar Frame (Season 16) | RP 45 |
| Venomous Skull – UZI, Cyber Enforcer Set | RP 50 |
| Cyber Enforcer Headgear | RP 55 |
| Night Terror Emote | RP 60 |
| Punk Rhino Backpack | RP 70 |
| Metal Owl Ornament | RP 80 |
| Metal Medley – SCAR-L | RP 90 |
| Night Terror Outfit, Night Terror Headgear | RP 100 |
Final Say: Why Get a Royale Pass?
The Royale Pass is worth getting with the following considerations:
For happy collectors who like gathering most, if not all, the possible items in the game, purchasing a Royale Pass is worth it. Great inventory brings unspoken cheers. The Night Terror Outfit is a class of its own, plus the Metro Royale Badge will come in handy to access the new game mode. A full line of cool items and other gears are also up for grabs! It's hard to say no to these for collection's sake.
Have you gotten the latest Royale Pass? What's your favorite reward so far? Don't forget to top up on your PUBG Mobile only on Codashop. We offer easier and faster top-ups with no logins or passwords required.