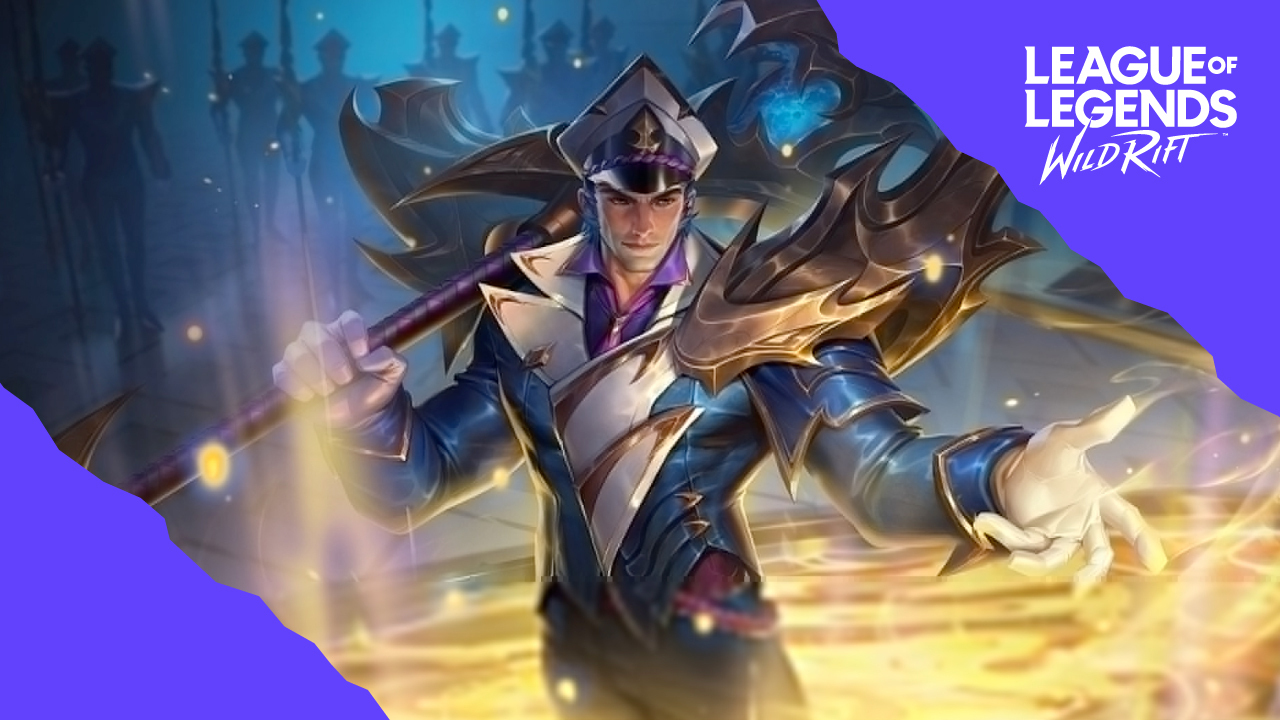 Wild Rift, Riot Games' mobile adaptation of the beloved League of Legends game, has become a playground for intense competition and gameplay. As players worldwide vie for supremacy on the Rift, the game's competitive nature continues to evolve. In the spirit of keeping the competition fresh and engaging, Riot Games has introduced exciting changes to the ranking system for Season 10, promising an even more rewarding and challenging experience for all. Let's review these updates to help you in your ranked climb.
Understanding the Wild Rift ranking system
The Wild Rift ranking system is the backbone of the game's competitive environment. It assesses and categorises players based on their skill level and match performance. Players are assigned to one of the eleven ranks below.
All ranks below Master are further divided into four divisions. Players must fight hard and win matches to earn Ranked Marks to climb up the ladder. Ranks Master to Sovereign doesn't have subdivisions but requires more Ranked Marks to pass. Winning matches also grants players Ranked Fortitude, a system allowing players to unlock Ranked Loss Shields, helping them avoid losing hard-earned progress.
Iron (IV, III, II, I)

Bronze (IV, III, II, I)

Silver (IV, III, II, I)

Gold (IV, III, II, I)

Platinum (IV, III, II, I)

Emerald (IV, III, II, I)

Diamond (IV, III, II, I)

Master (at least 1 Ranked Mark)

Grandmaster (30 Ranked Marks)

Challenger (60 Ranked Marks)

Sovereign (100 Ranked Marks)
Wild Rift Season 10 Ranking System Updates
Season 10 has significantly changed the Wild Rift ranking system, aiming to make the competitive journey even more exciting and rewarding. The new Sovereign Rank stands out as a pinnacle of achievement for players. To reach this illustrious rank, Challengers must have at least 100 Ranked Marks. This exclusive rank represents the cream of the crop and offers players a chance to stand out among their peers. 
Riot Games is also tweaking the Ranked Fortitude system, lowering the amount earned in each match while increasing the amount required to unlock a Ranked Loss Shield. For more complete details, check out Riot Games' blog post here.
Tips to climb the Wild Rift ladder faster
Make learning your top priority:

Ranked Anxiety is a real thing, so I'll share with you something that helped me big time: don't make Ranked Marks and higher ELOs your main goal. Instead, prioritise gaining little bits of knowledge about the game. This will help you form stronger game fundamentals, guaranteeing improvement. It will also give you a more positive mindset going into each match. 

Ride the meta

: metas come and go, but those who make the most of them and master them quickly climb the fastest. 

Be flexible

: get familiar with a small pool of Champions from different roles. This will help you adapt and adjust more quickly, especially when playing with randoms. 

Prioritise the team's objectives

: don't get blinded by high KDAs. Instead, focus on Wild Rift's objectives (pushing lanes, destroying turrets, killing the Dragon, clearing jungle monsters). 

As much as possible, play with friends

: not only is it a good bonding activity, but playing with friends is actually easier because you communicate more efficiently. This will help you perfect those smooth team combos and win more games. 

Remember to take breaks

: I'm sure you get one of those moments wherein you stomp the lobby after a long gaming break. It's not just luck. You just perform a lot better when you're well-rested. The next time you get a losing streak, it's probably because you're over-fatigued. Taking long breaks also helps your brain marinate in your gaming experience, resulting in better muscle memory and game sense. 
Whichever rank you are in right now, we hope you get the most from your games! Learn more about Wild Rift in the Codashop Blog, and remember to top up your Wild Cores only at Codashop to enjoy a quick and easy payment method.