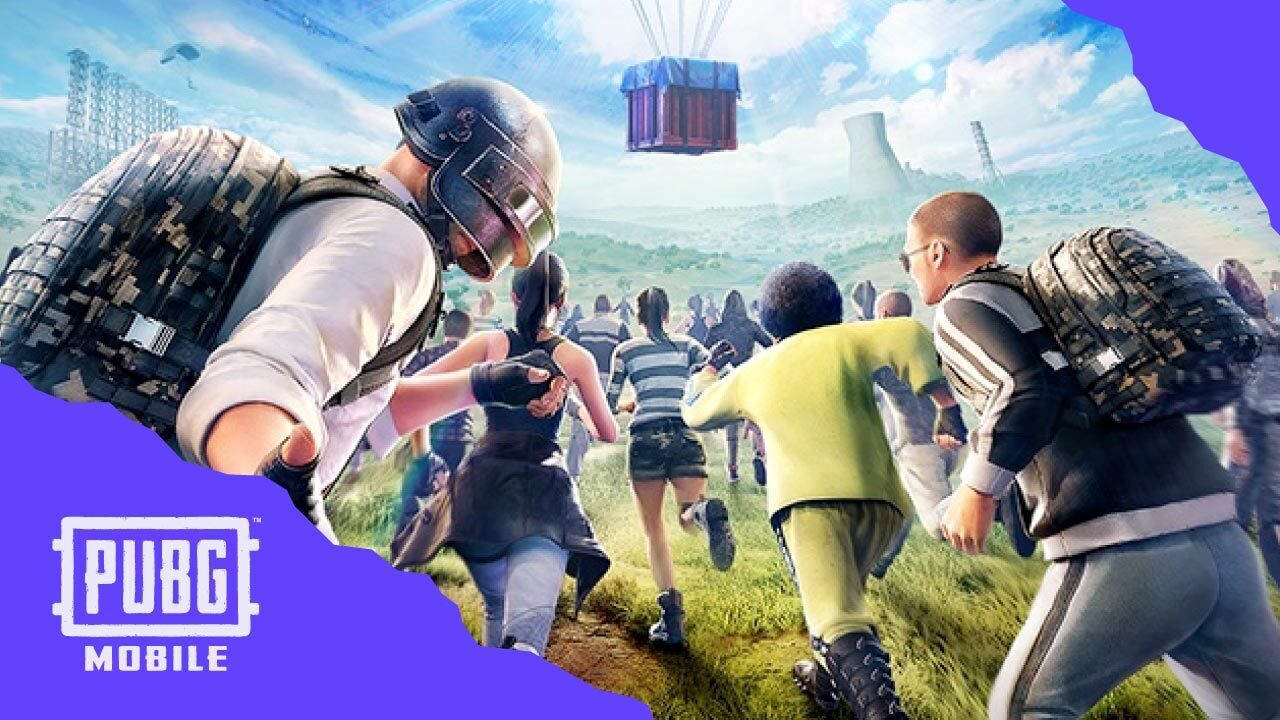 Playing your favourite mobile game is always fun, especially if you're winning and just having a great time with friends. However, all that fun can quickly turn into frustration when you lose access to your account. Nothing would be more disheartening than starting all over again, especially in a game like PUBG Mobile, where you've spent countless hours earning rewards and cosmetics. Thankfully, there are ways to help you recover your account.
Losing Access to Your PUBG Account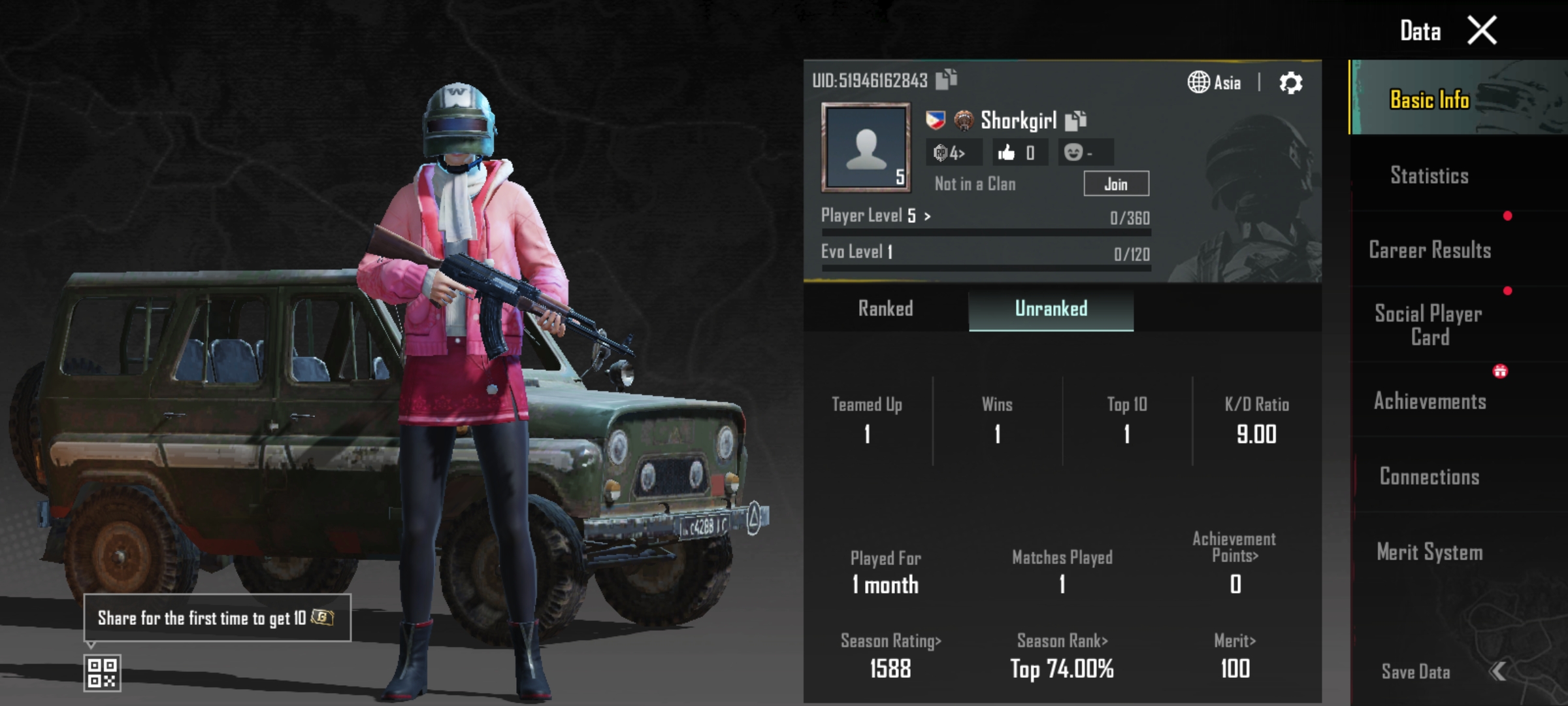 There are several reasons why you might lose access to your PUBG account. One of the most common reasons is forgetting your login credentials, such as your username or password. Another reason could be that your account has been hacked or compromised, and someone else has taken control of it. In some cases, PUBG might ban your account due to cheating or other violations of its terms and conditions.
Perhaps the most frustrating reason for losing your PUBG Mobile account is when you get hacked or scammed. This can happen when you click on suspicious links or download third-party apps that claim to enhance your PUBG experience. Unfortunately, these apps can contain malware or viruses that can steal your login information and compromise your account.
Recognising a Lost or Hacked Account
If you suspect that you have lost access to your PUBG account, there are a few signs to look out for. If you cannot log in with your usual credentials, that could indicate that your account has been hacked or compromised. You might also receive notifications that your account has been logged in from an unfamiliar device or location. If you notice any unusual activity on your account, such as purchases or changes to your settings that you did not make, this could also be a sign of a hacked account.
If you suspect that your account has been compromised, it's essential to take action immediately to protect your progress and assets. You should change your password and enable two-factor authentication to prevent further unauthorised access. If you are unable to recover your account through these measures, you should contact PUBG's support team for further assistance.
How to Recover Your PUBG Account
Losing your PUBG account is not the end of the world. The good news is that there are steps you can take to recover your account. The process may vary depending on the reason for your account loss, but there are general steps you can follow to help you regain access to your PUBG Mobile account. Keep in mind that it's essential to act quickly to avoid losing your progress or cosmetics. The longer you wait, the more challenging it may be to recover your account.
Here's what you can do to take control of your account again through PUBG mobile's account recovery feature: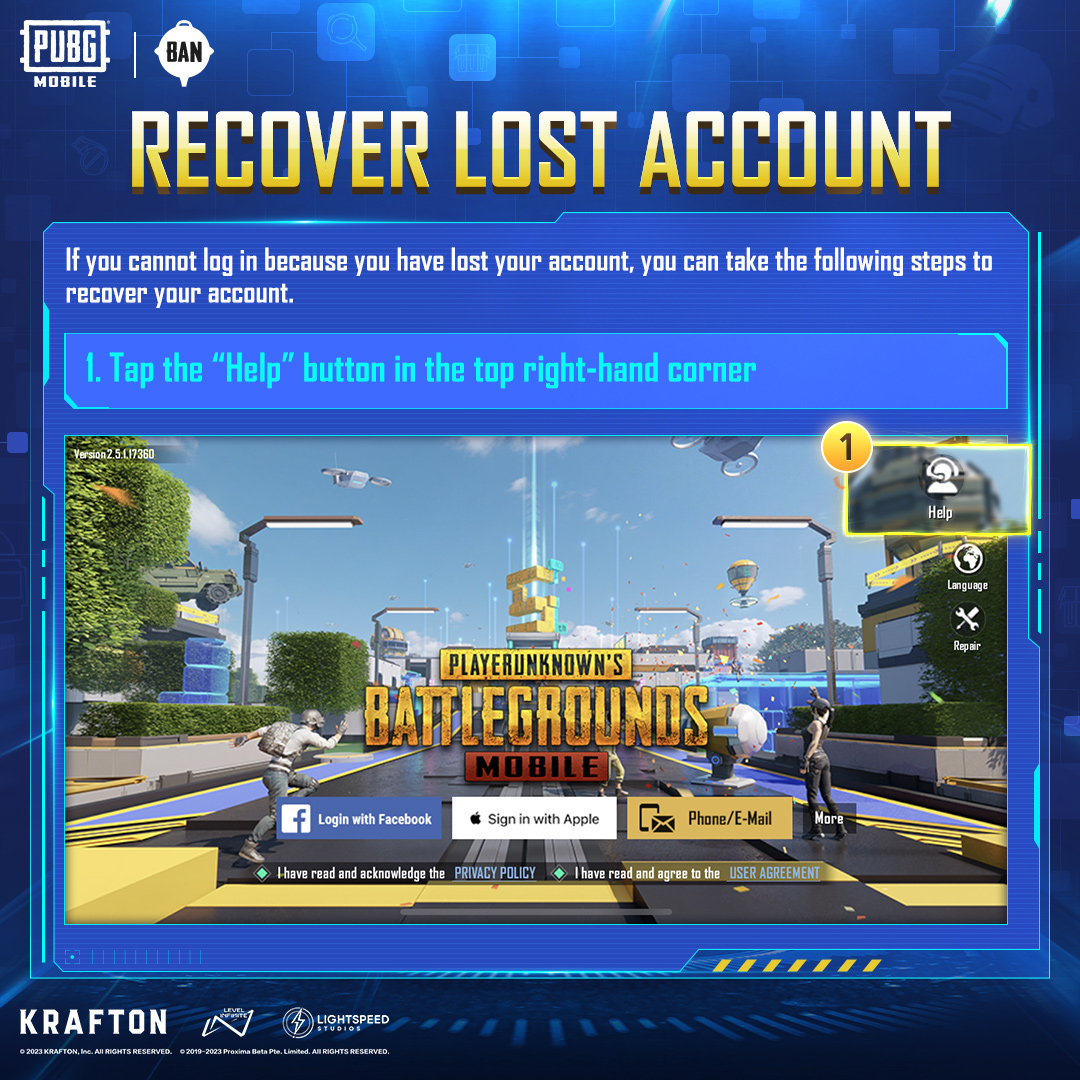 Step 1: Open the PUBG mobile app. You won't be able to log in. Instead, tap the help icon on the upper left corner of the screen. This will take you to the Customer Service Center.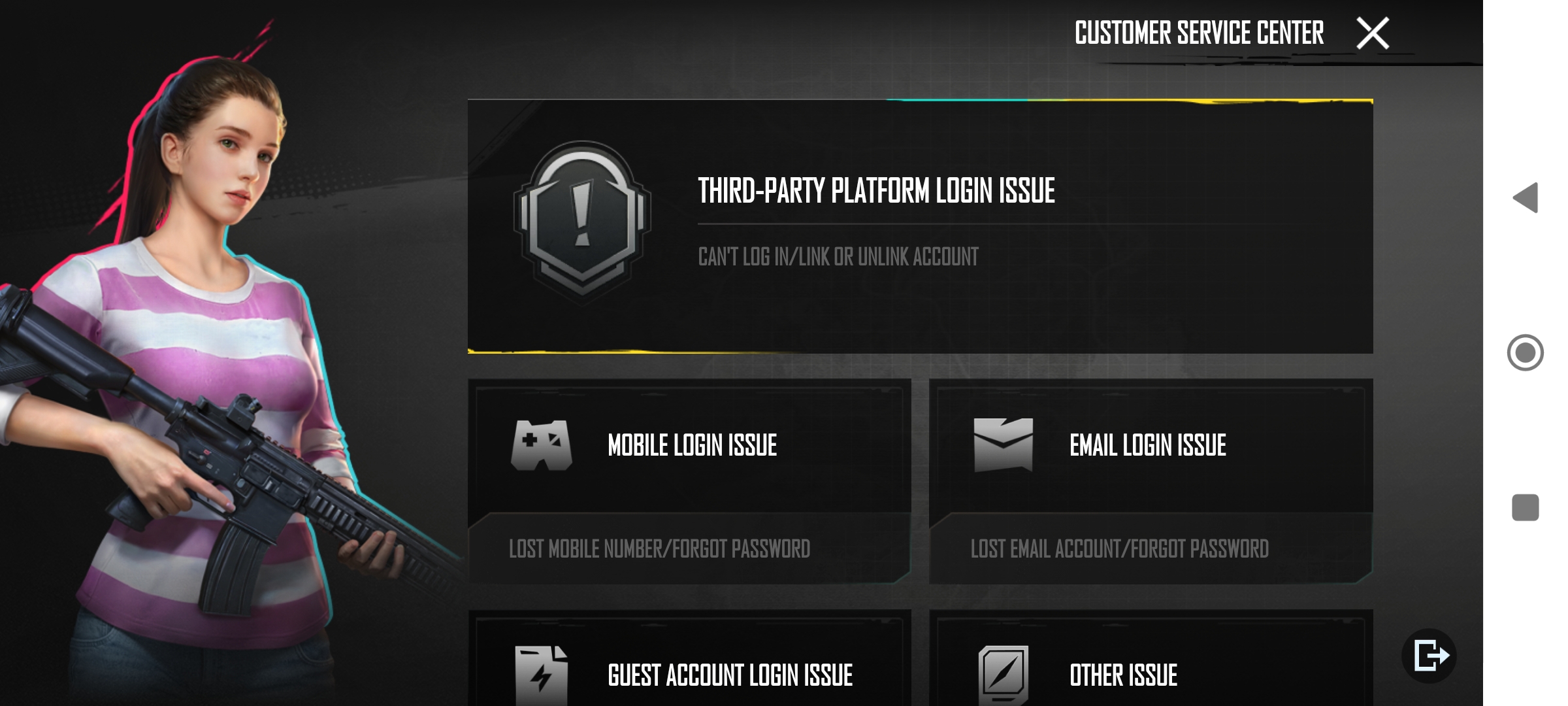 Step 2: You'll have several options here to recover your account. But for a hacked account, you must tap the Third-Party Platform Login Issue. This will take you to a new page for hacked social media accounts. It's essential to read all the details here and follow the instructions carefully.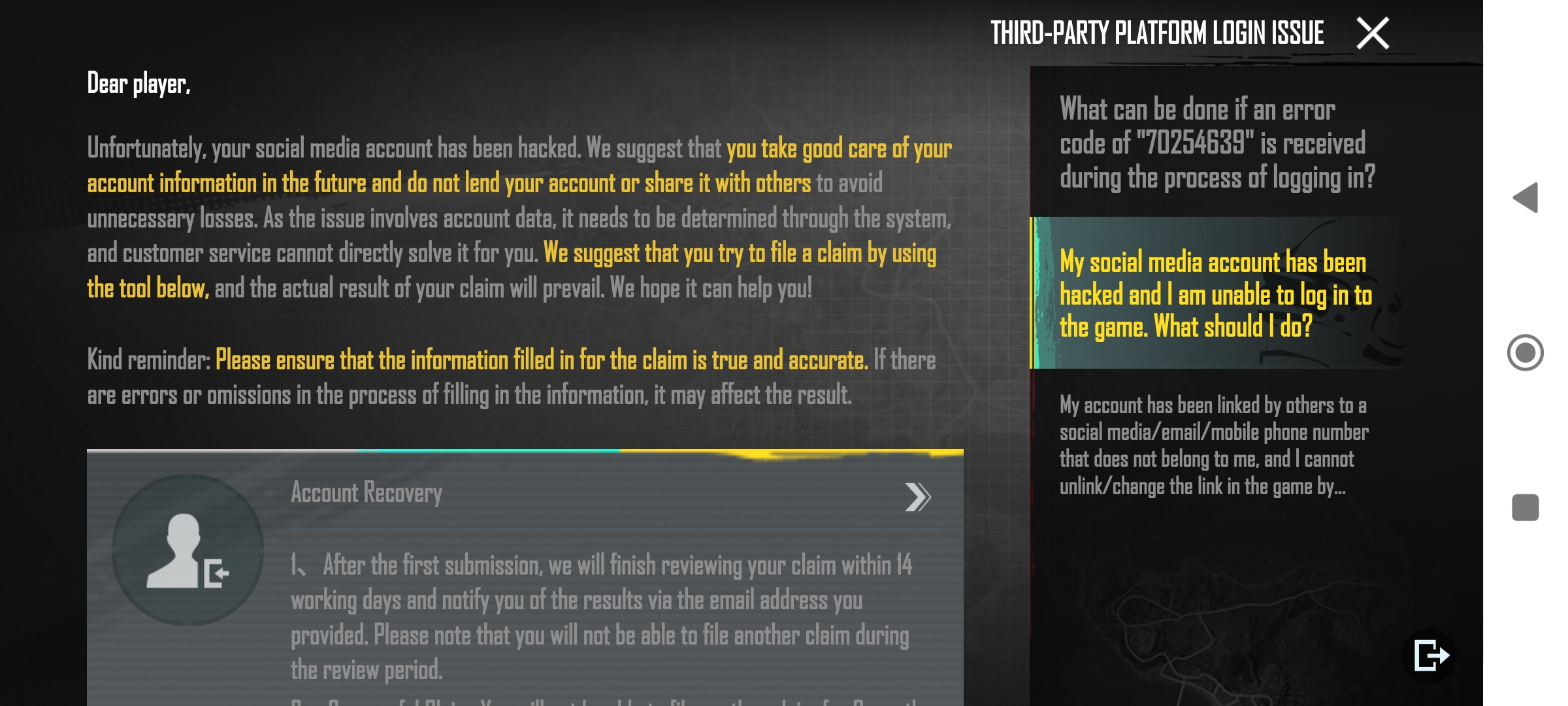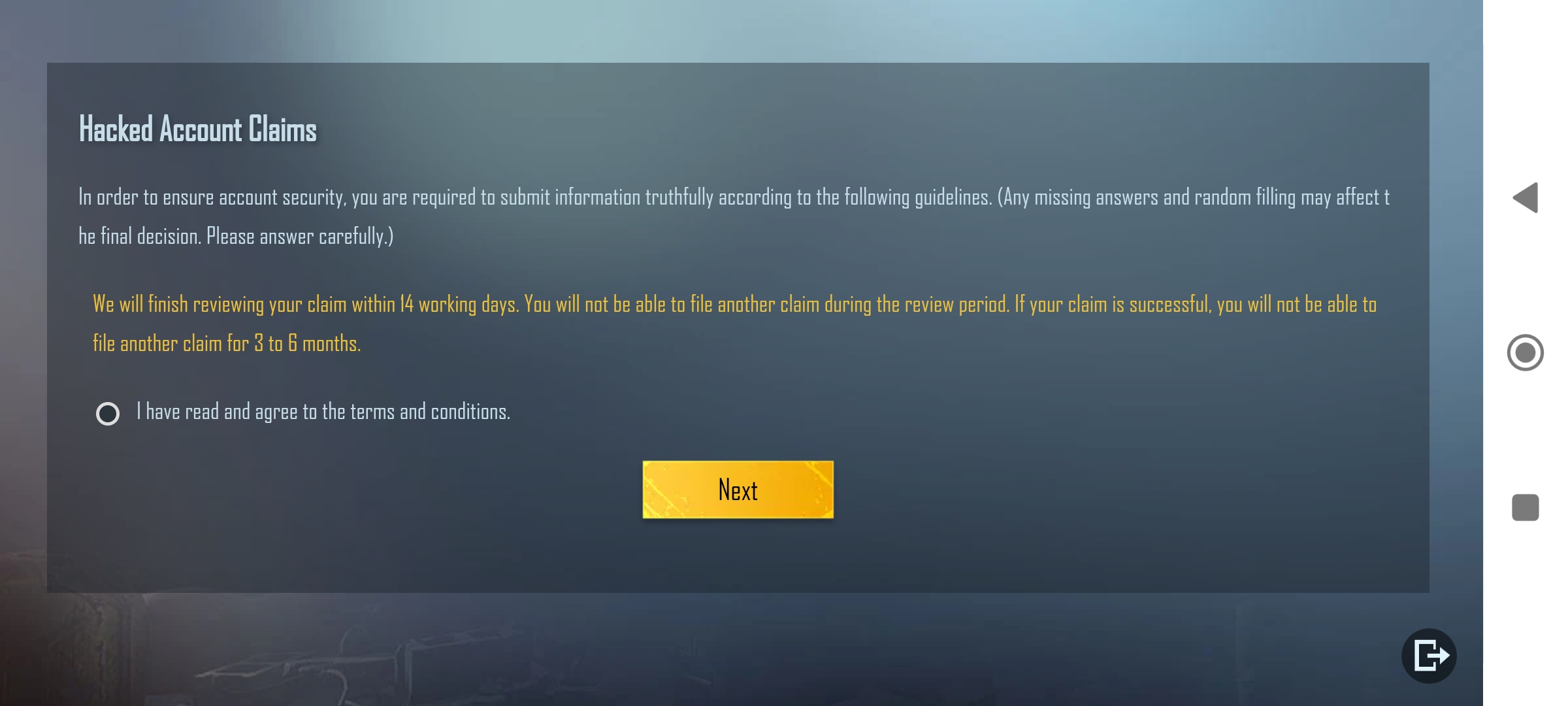 Step 3: At the very end of the page, tap Account Recovery. You'll then see a couple more details about Hacked Account Claims. Again, read the information carefully and leave a checkmark if you agree to the terms and conditions. Tap Next.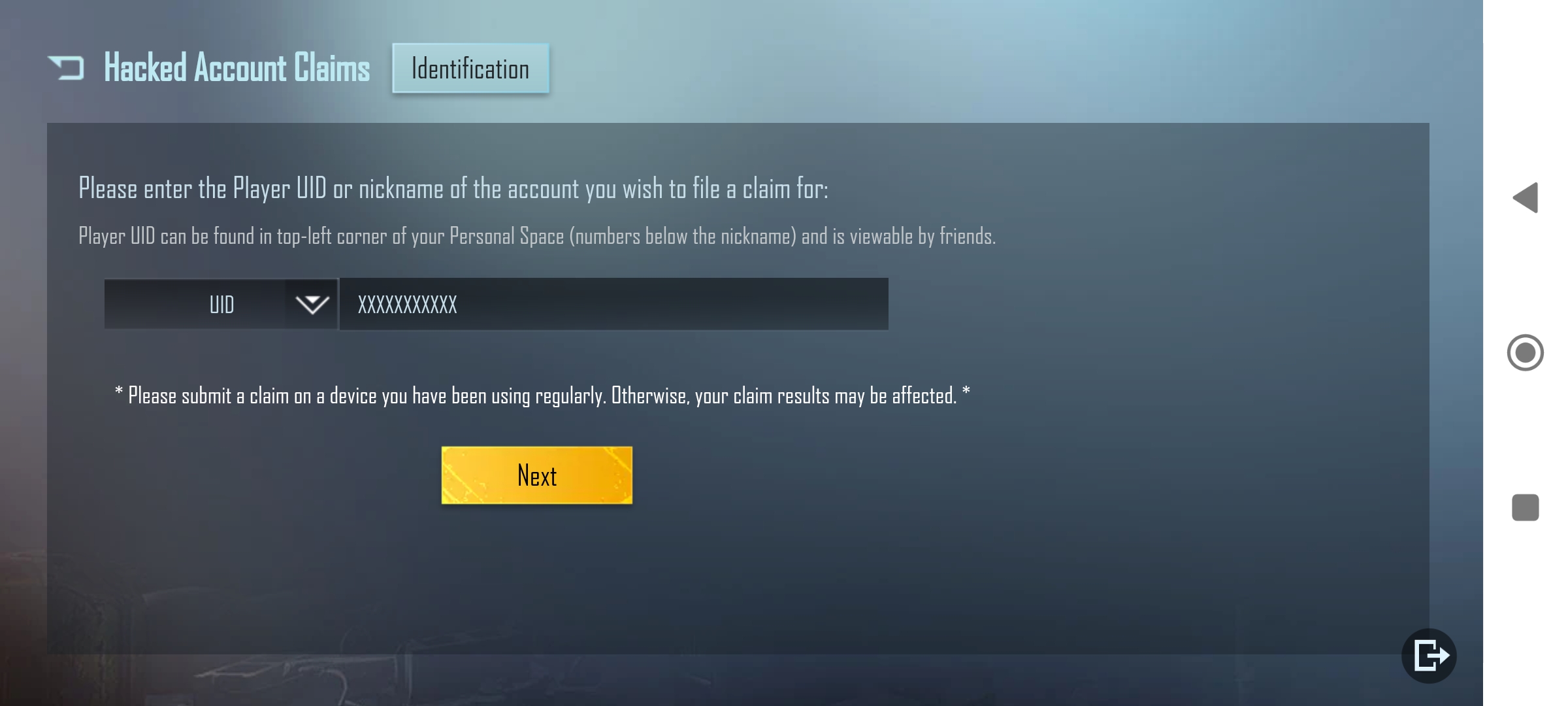 Step 4: The next step is a crucial part, and it will determine whether you can recover your account or not. You'll be asked for your Player UID, which will help the PUBG Mobile team locate and review your account.
Step 5: Tap Next. You'll have to complete a quick and easy puzzle to prove that you are not a robot. Once you complete the puzzle, this will bring up a form for you to fill out. You'll be asked to provide a couple of important details, such as the reason for your account being hacked, the brand and model of your device, your email address and even your character's name. It's important to provide as much detail as possible to help the PUBG Mobile team locate your account and investigate the issue.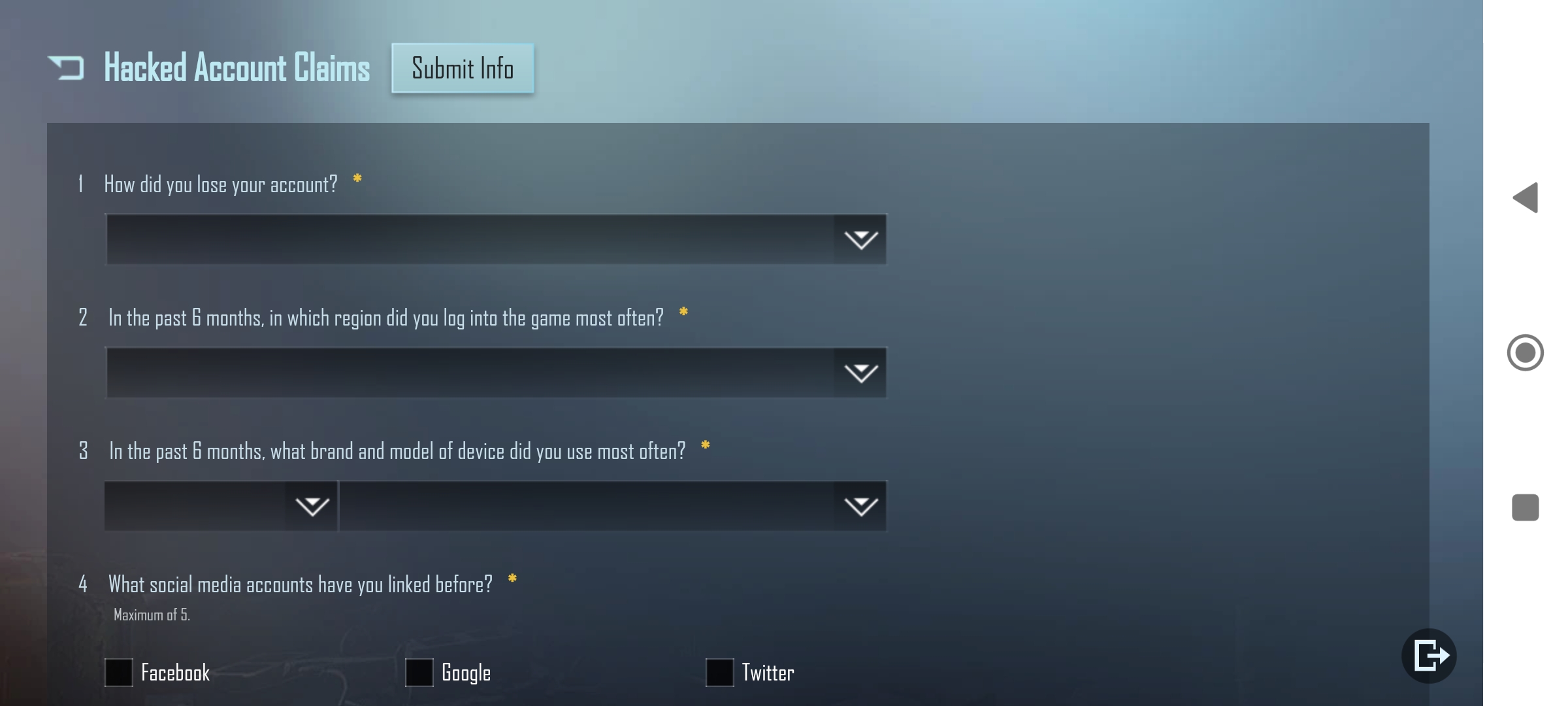 Step 6: Tap submit and wait for the PUBG Mobile team to review your account recovery request. They will review your account and contact you via email with further instructions on how to recover your account. This process takes about 14 days on average, so be patient and make sure to check your email regularly.
Step 7: Once you receive the email from the PUBG team, follow the instructions carefully to recover your account. This may involve resetting your password or verifying your identity through additional steps.
There you have it! These are the steps you need to follow to recover your PUBG Mobile account if it has been hacked. Remember that as soon as your account is recovered, all previously linked login methods will be disabled, so make sure you provide the correct email when answering the recovery form. 
Strengthening Your PUBG Mobile Account's Security
It's essential to take proactive measures to protect your PUBG Mobile account from hacking attempts. Whatever your reason for losing access to your account, it's crucial to take steps to prevent future breaches. You can start by creating a strong, unique password that includes a combination of letters, numbers, and symbols. Avoid using easily guessable information such as your name or birthdate.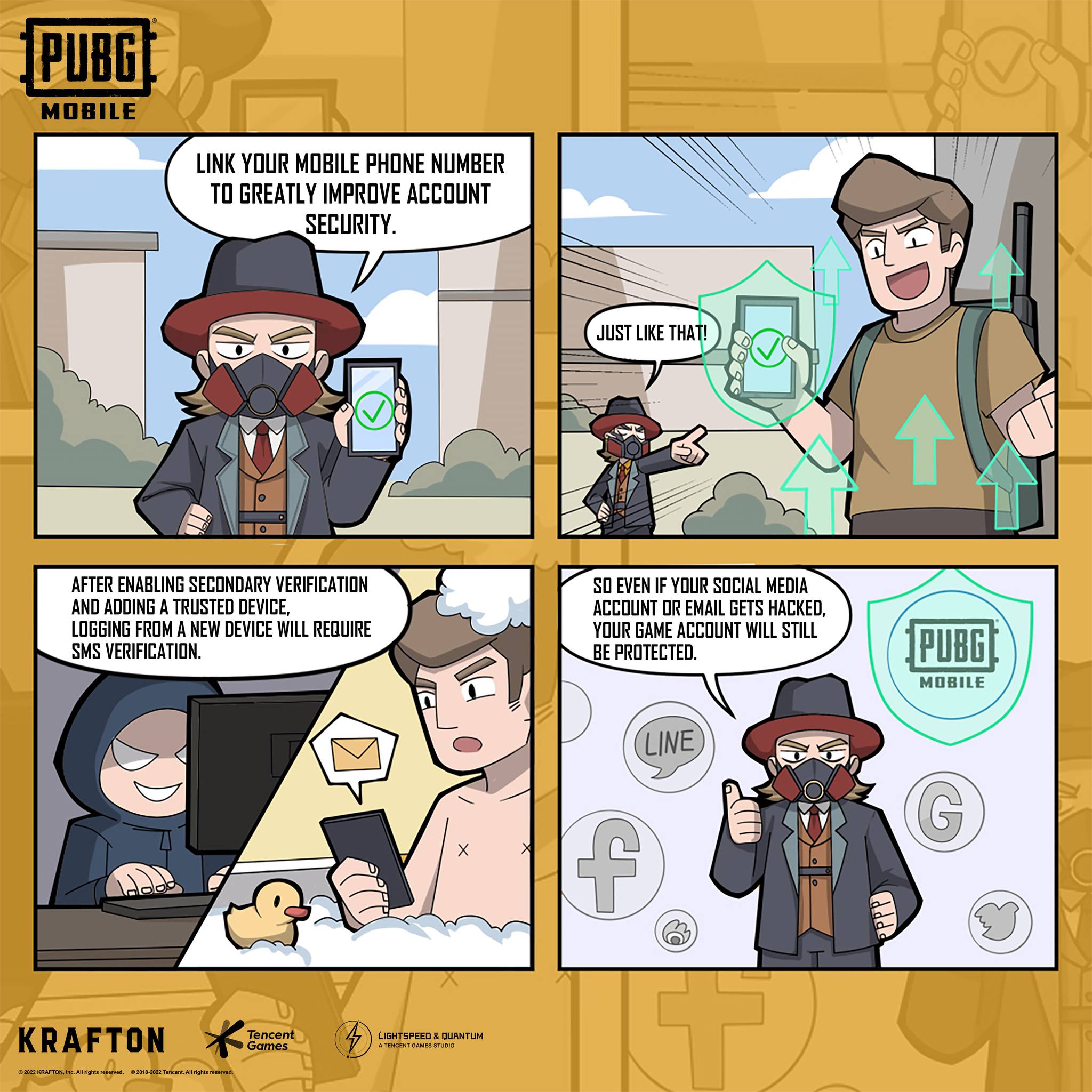 You can also enable two-factor authentication by linking your mobile number to your account. This provides an extra layer of security on your PUBG Mobile account and ensures that only you can access your account, even if someone else knows your password.
Additionally, be cautious when sharing your account information with others and avoid clicking on suspicious links or downloading unknown files. Regularly updating your device's security software and keeping your PUBG Mobile app up-to-date can also help prevent hacking attempts. By taking these steps and staying vigilant, you can protect your PUBG Mobile account and enjoy uninterrupted gameplay.
Getting hacked and losing access to your PUBG mobile account can be a frustrating and stressful experience. However, by taking proactive measures to protect your account and staying aware of potential security threats, you can minimise the risk of being hacked. In the event that your account is compromised, act quickly to recover it and follow the tips we have provided to prevent future incidents. Remember to always prioritize the security of your account and stay safe while enjoying your PUBG Mobile gameplay.
For a better gaming experience, top up your UC for PUBG Mobile only on Codashop. Our quick and easy payment process ensures that your transactions are safe and secure. Stay safe and happy gaming!