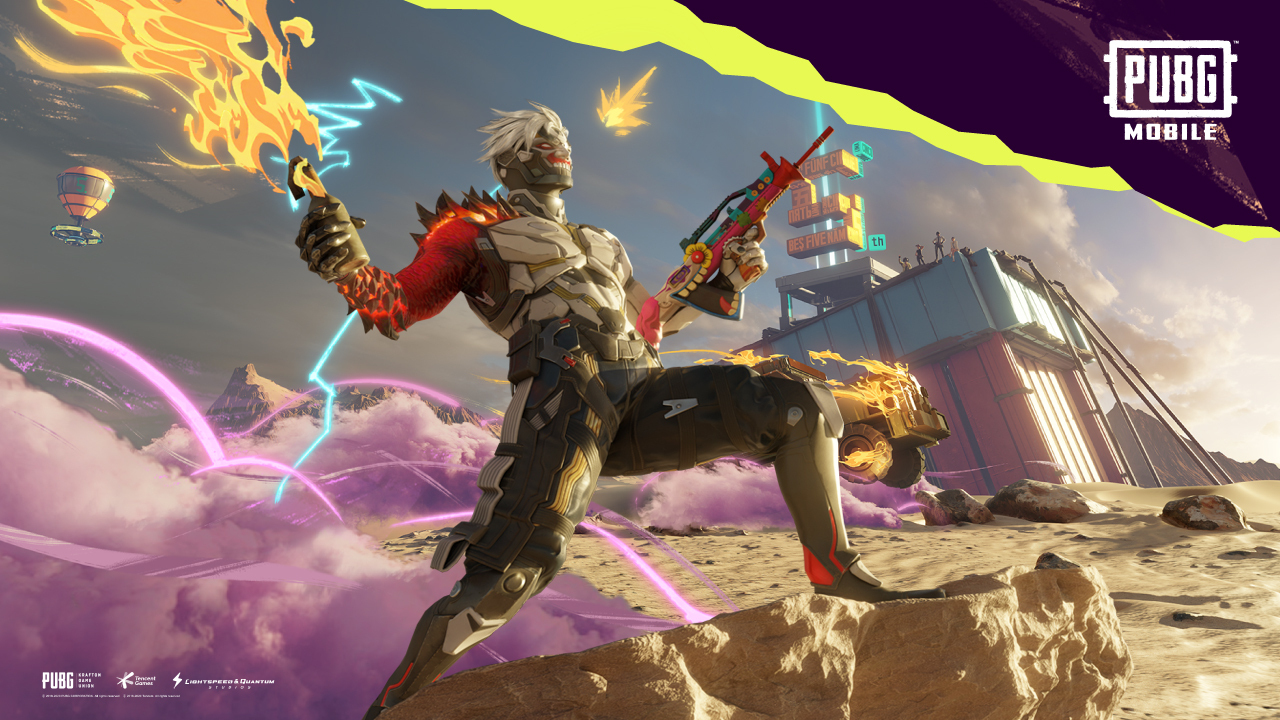 The new updates for PUBG Mobile in celebration of its 5th Anniversary is a big fiesta! Patch 2.5 brings the battleground gaming experience to a new level while allowing players to use their imagination without limits. The additions include custom game modes in World of Wonder, new themed gameplay with Imagiversary, the Nusa Tycoon event, and more! In this post, let's dive deeper into the PUBG Mobile 2.5 update details.
PUBG Mobile 2.5 Patch Notes
One of the key updates in Patch 2.5 is the 5th Anniversary celebration of PUBG Mobile, which lets players create on the battleground to celebrate the occasion. 
Imagiversary
There's new themed gameplay with Imagiversary where survivors can enjoy free items and build their own creative spaces to their heart's content! It features a new imaginative environment – the Imagination Plaza, which is a 110×110 area that contains loads of crates. These crates are full of surprises and items you wouldn't want to miss out on. Players must first occupy all four (4) locations with small crates before getting advanced supplies from the large crate in the middle. Imagination District is the same as the Imagination Plaza but smaller, with the area measuring 60×60. With the same guidelines, you must occupy all locations before getting the advanced supplies. However, this time, a smaller amount of items are available.
Themed Gameplay Items & Features
Block Cover
can be found in crates all over the map. This item consists of three shapes that can create a wall out of blocks that players can use as a cover or a bridge. Players can also utilize this as an elevator once they put it underneath the player's feet. 
From the name itself, the Portable Trampoline launches players into the air and swiftly moves towards their targeted direction. This can be found in crates and scattered on the battleground. 
Like the portable trampoline, the Dual-Purpose Cannon allows players to launch themselves like a cannonball into the air to a medium distance. They can also launch throwable items instead — of enemies they find hard to aim. 
The Supply Converter is available at the start of the match, where you can convert items in the backpack to make them 2-in-1 items. Players can apply this to all items from the past season or newly added items. 
World of Wonder
The game also introduces its first-ever custom game mode in World of Wonder, which features new map templates of various sizes that everyone can enjoy for a limited time. This includes a Pure DIY Gameplay Experience in which players can set up the scenery with any objects, decorations, and buildings they wish to have on the battlefield. It unleashes every player's creative imagination, building limitless diverse gameplay for everyone.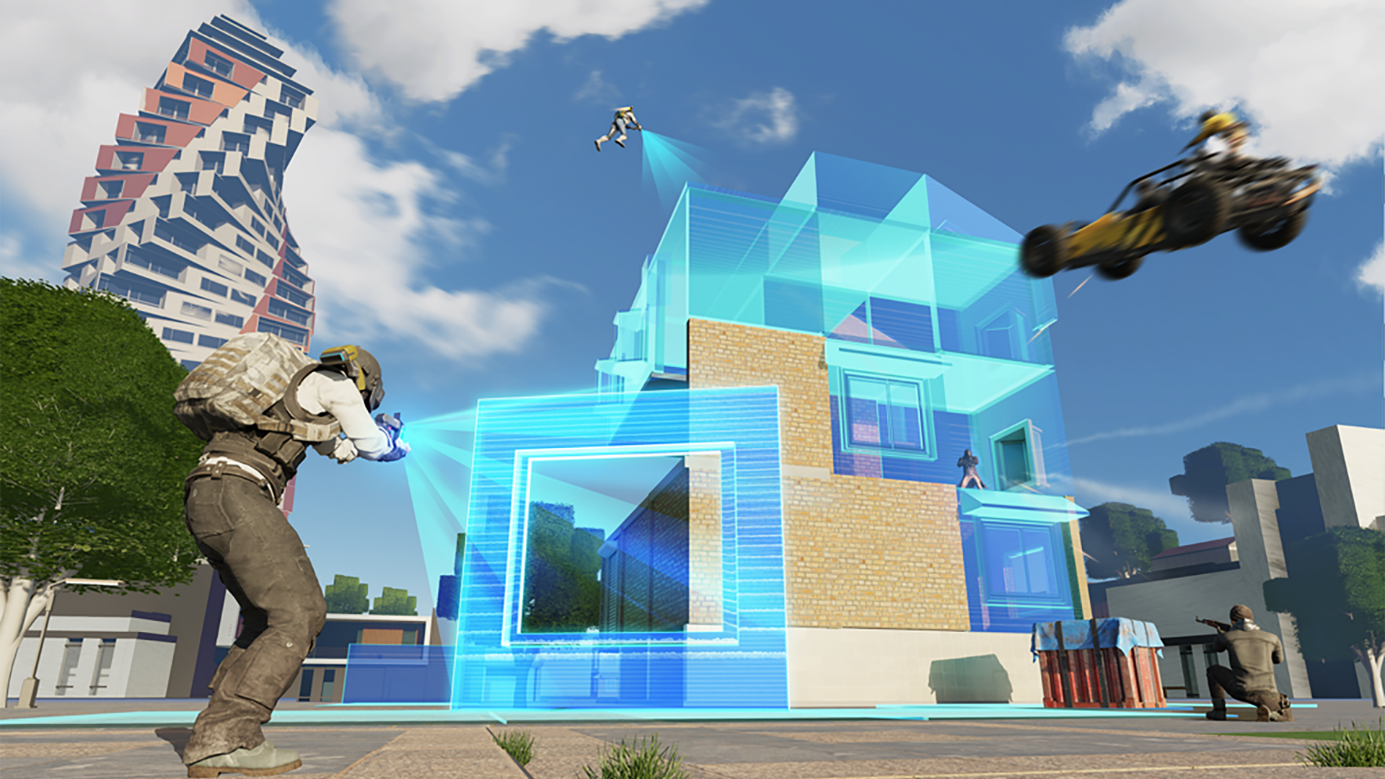 Image credit: PUBG Mobile

New Map Templates are also available in different sizes. These empty map templates can generate new game rules and freely build upon them. Players can customize and have their own DIY game where they can become more creative and explorative. It allows them to take the game into their own hands, making it more exciting with limitless possibilities.

Bird's Perch:

100×100

Coral Reef:

300×300

Jade Realm:

500×500

Erangel:

8000×8000
Gear Front Updates
The new Gear Front updates will be available on April 20, 2023, on Erangel and Livik maps. It features the Jet-Boost Board skill, which players can use to shorten the time by traveling mid-air. 
Payload Mode Updates
Here are the Payload Mode Updates you don't want to miss:
The newly added armored and powerful tanks are now available in Payload Mode. 

The Tank Flare Gun allows players to call for a tank whenever needed.

Players can now recall eliminated players by purchasing and using Shop Tokens at the Supply Shop.

Get a chance to get M202 quad-barrel rocket launcher from the Super AirDrop and Super Weapon Crate. 
Metro Royale Updates
Available until May, the Metro Royale update includes Locked Crates that players can dismantle via Workstation. Although the dismantling may take some time, it allows players to get rewards, including the rare Fabled Equipment. 
It also features the new equipment protection that allows players to use Metro Cash on the Loadout page to get equipment protection service. Other than that, elimination will now be broadcast across the game. Several changes and improvements have been made — such as the floating items and the map of Misty Port, and the firing interval of grenade launchers was fixed.
Map Updates
The waterfall effects on the Livik map have been improved

Recently added IP collaboration statues to the Erangel map allow players to receive rewards by simply approaching it. 
Firearm Adjustments & Updates
NS2000 shotgun

is available in Livik.

The

DP28

has been improved with default ammo count, hip firing accuracy, limb damage, and a slightly improved running speed. 

M249

's base damage, horizontal and vertical recoil, and muzzle movement have been improved for better and easier firing.

Players using the firearms mentioned above – DP28 and M249, can now equip Gun Shield attachment.

The S1897, DBS, Win94, Kar98K, Mosin-Nagant, M24, and AWM's reload animation has been improved 

Firearm inspections are now available to all firearms except pistols, crossbows, and melee weapons.

Monster Truck

is available in Miramar
New Gameplay: Nusa Tycoon
Players will be given their island to develop by spending Nusa Coins to increase their island's Prosperity. The island contains three main buildings:

Regal Resort: Found along the sandy beach in the southeast corner of the island. It can generate earnings every day based on its level.

Mysterious Cavern: This building is located on the island's west side. Players can play a treasure hunt mini-game to earn Nusa Coin Crates and other Collectible Items.

Cargo Terminal: Situated on the island's northern coast is the Cargo Terminal. This building increases the island's Prosperity by generating a percentage Prosperity bonus.
The graphic button will be updated whenever the island's wealth rises as players manage and unlock their island's modernization. 
New PUBG Mobile Season: Cycle 4 Season 11
The new season is available from 2023/3/21 at 2:00 (UTC+0) until 2023/5/22 at 23:59 (UTC+0).

C4S11 Glasses, C4S11 Set, C4S11 Parachute, C4S11 – Groza, C4S11 Mask, and C4S11 Cover will be available as rewards.

The Tier Protection has been improved along with the display of the Season Shop.

Season Recaps can now be shared with Moments and Clans.
Experience the best and easiest way to top up your PUBG Mobile with Codashop! We bring you the most convenient payment options and the fastest transactions at your fingertips.