Genshin Impact exclusive promo GrabPay!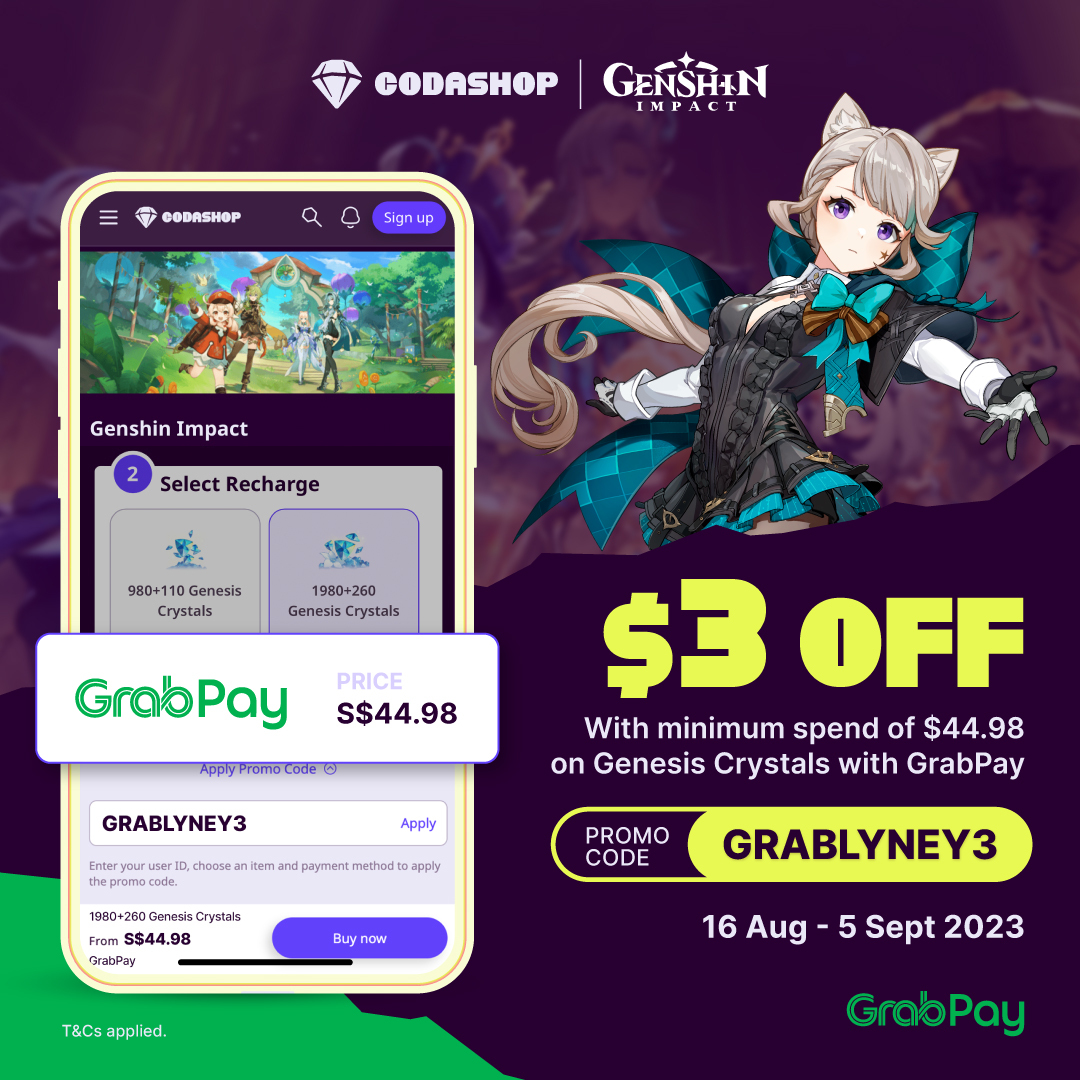 Hey fellow Travelers, get $3 OFF from 16th August until 5th September when you use the promo code with a minimum spend of $44.98 on Codashop!
Promo code:
PROMO CODE: GRABLYNEY3  ($3 OFF, Min. spend $44.98, limited to the first 300 redemptions)
Each user will only be able to redeem the promo code once during the campaign period. Use the promo code below and click on the button to redeem the exclusive code. GAME ON! 🔥
How to Redeem Promo Code
Go to the Codashop SG webpage and choose your game title webpage (Genshin Impact).
Enter the details required and select the in-game credit amount of your choice.(Note min. spend)
Choose the GrabPay payment method to proceed with payment in order to utilize the promo code.
Scroll down, apply your promo code in the section below, and click Apply to enjoy the discount.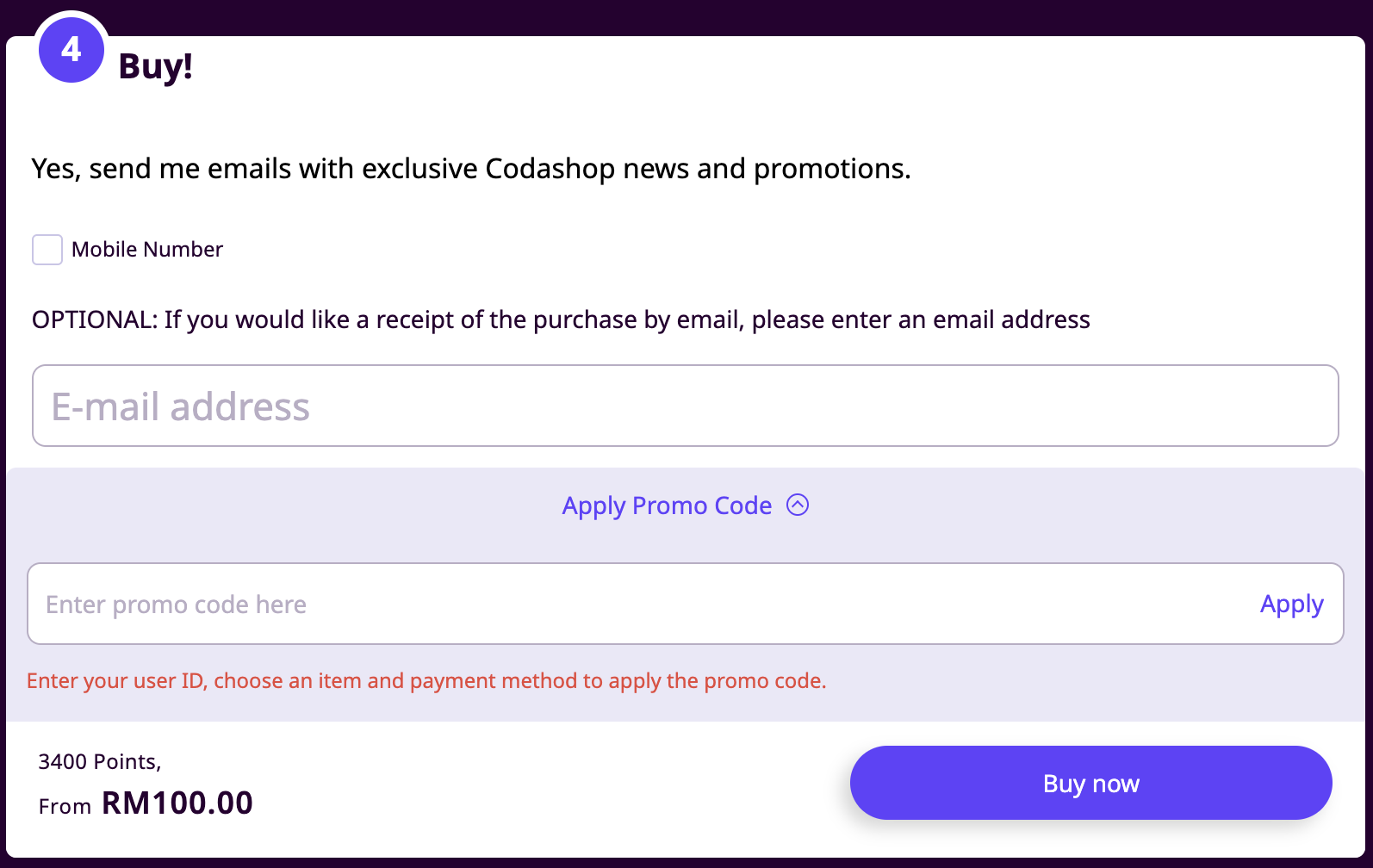 General Details for this Promotion

The campaign is open to all residents of Singapore, aged 18 years and above.
Prizes are non-transferable and non-exchangeable for cash or other items. All pictures to illustrate the prizes are for representational purposes only.
By participating in this promotion, users agree to abide by the Campaign Terms and Conditions and agree to be bound by the Campaign  Terms and Conditions including any amendments or variations thereto as well as any decisions made by Codashop.
Entries will only qualify for the campaign if the entry is submitted within the promotion period. Entries submitted outside of the campaign period, or submitted through any means other than specified herein, will not be eligible for the campaign. Any complaints on missing and/or delayed submissions will not be entertained.
By taking part in this promotion, all participants are deemed to have provided expressed consent for Codashop to process, use, and/or transfer (where necessary) the contestant's personal information, social media handle and photos submitted, for the purposes of this campaign.
Fraud, abuse of redemptions or any dishonest activities related to the campaign may result in the forfeiture of bonus entitlement.

How to top up in-game credits on Codashop?

Buying credits is easy, safe and convenient at Codashop. Simply follow the steps below, and the diamonds will be added to your account in seconds.

Select the Genshin Impact and denom that you wish to top up (Note min. spend)
Input your game user ID and server.
Select the amount of credits you want to purchase. (Note min. spend)
Select GrabPay as the payment method.
Click on the "Buy Now" button to complete the transaction.
Key-in promo code to apply offer.
Tap on "Confirm Payment" to complete the transaction.

Upon completing the payment, in-game credits will be instantly credited to your game account.