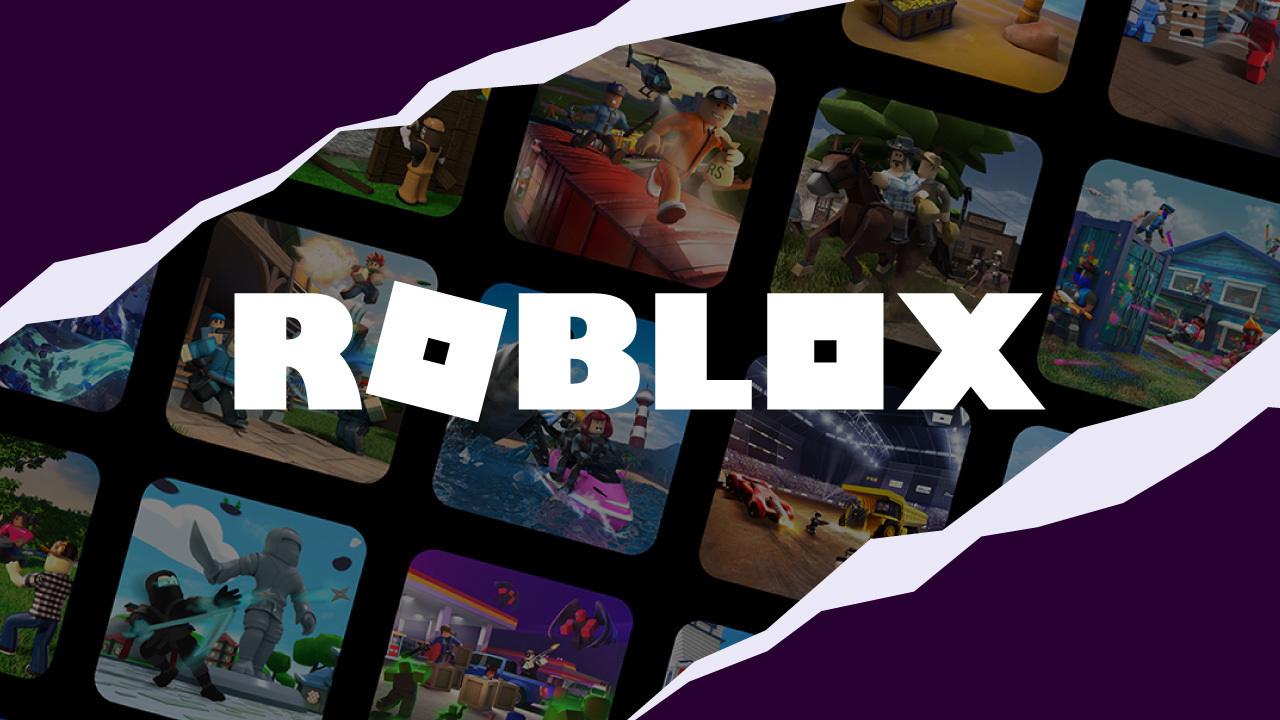 Roblox is a customizable platform that offers a wide range of games and lets players make cool Roblox avatars. Survival games that provide a variety of gameplay and challenges are popular on Roblox. If you're looking for a fascinating adventure, you're in luck. In this article, we check out the top Roblox survival games that will keep you on the edge of your seat! These games will test your ability to gather resources and face off against giants. Moreover, playing with friends makes these games more thrilling because you must work together to overcome challenges. 
List of Survival Games in Roblox
Natural Disaster Survival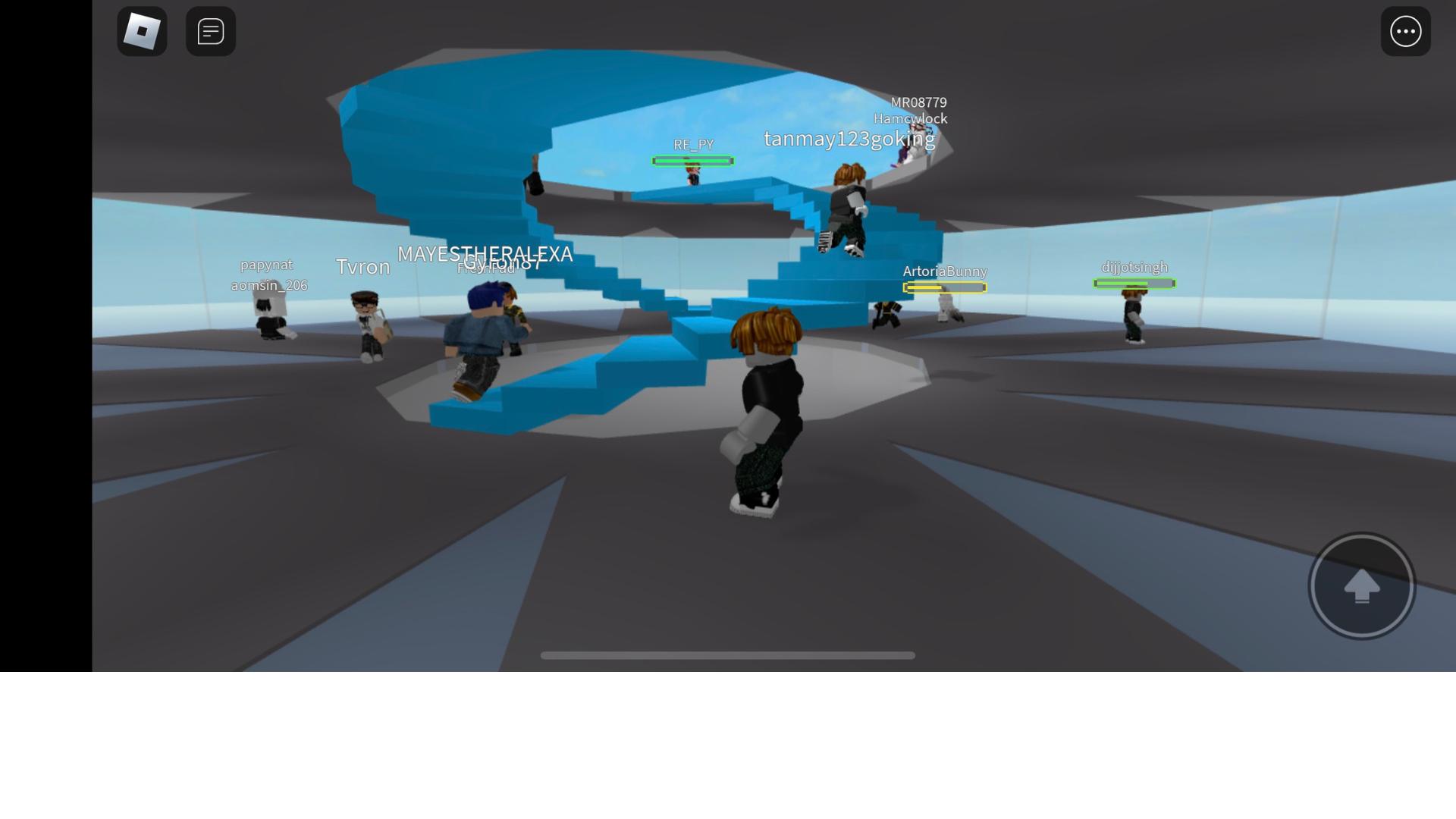 Prepare to put your survival abilities to the test when you go up against some of the world's deadliest catastrophes in Natural Disaster Survival! You and your fellow players will be stranded on a small island, where you must learn to survive while unforeseen natural calamities cause devastation. Each round offers a challenge that calls for fast thinking and flexibility, from tsunamis to acid rain. Your overall win total rises with each successful game, enabling you to brag about your survival skills to other players and on the leaderboard. Are you up to the task of being the best disaster survivor?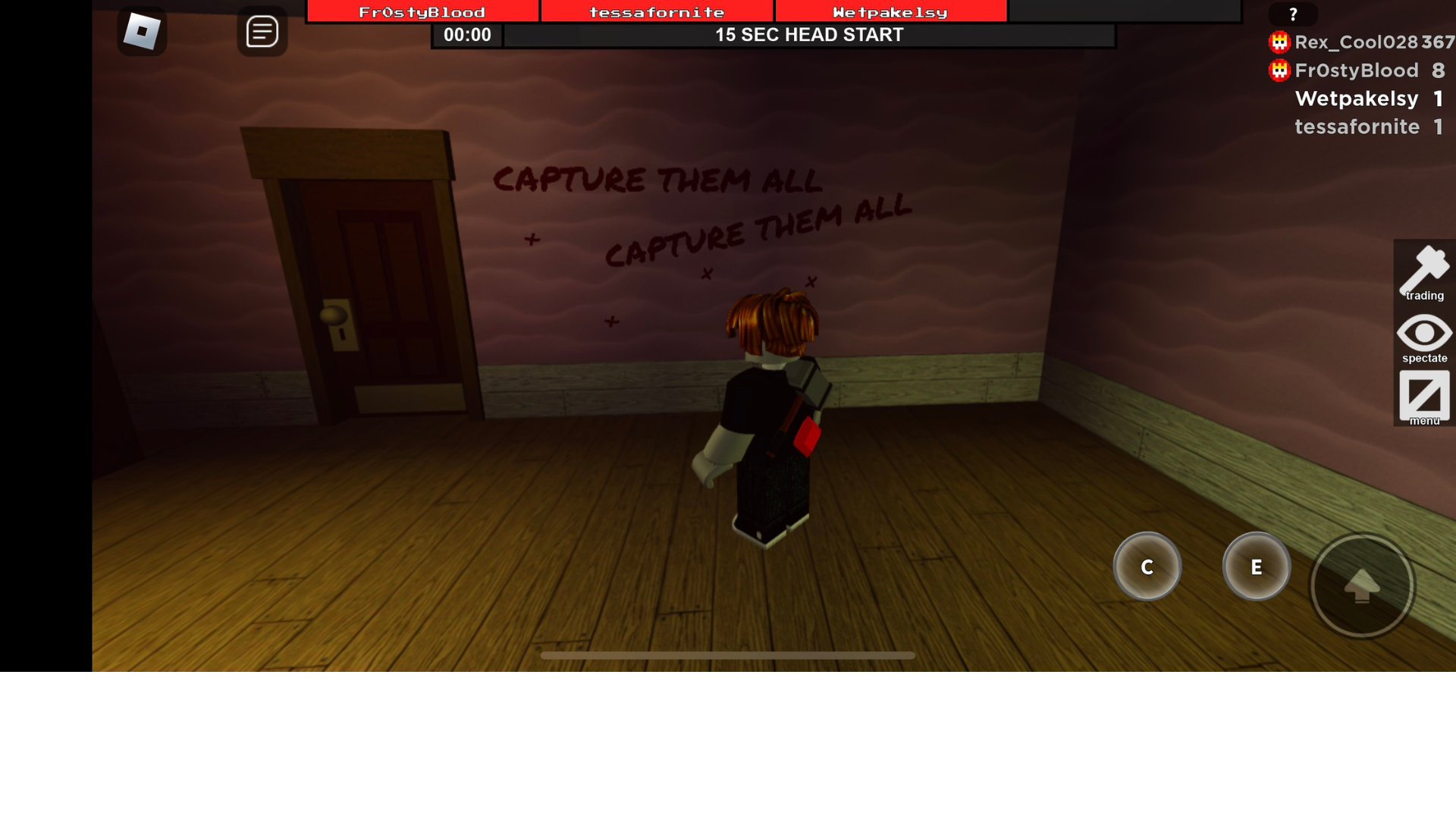 Drawing inspiration from the popular survival game Dead by Daylight, Flee the Facility sets players in an underground complex where you and other players must evade a ferocious predator to survive. Your only hope of escaping is to overcome a series of challenges and obstacles, gradually bringing you closer to the exit. In each round, the challenges are randomized with different maps, adding a new level of unpredictability to the game. In "Flee the Facility," up to four players work together as Survivors to hack computers and escape through exits while avoiding being captured by the Beast (controlled by another player). The Beast spawns randomly after 15 seconds and tries to catch the Survivors. Do you have what it takes to outsmart the predator and flee the facility?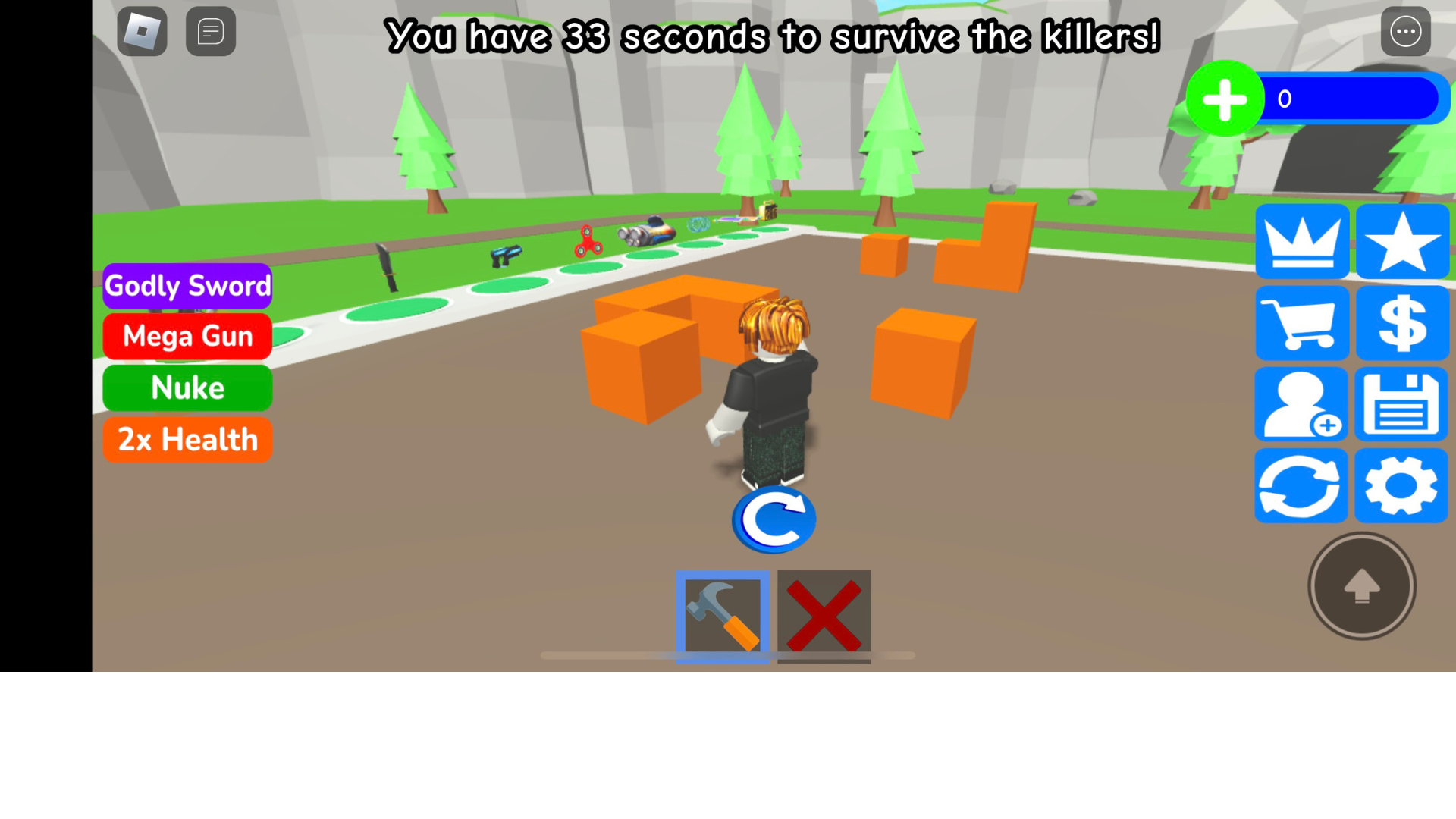 In Build a Boat to Survive, you'll have the chance to create and navigate your vessel in search of the sought-after Treasure Chest filled with gold. To withstand the various environments, you must reinforce your boat with sturdier materials using the gold earned from previous missions. You can collaborate with other players to construct a stronger ship, combining items to fortify your vessel. Additionally, the shop offers exclusive items like balloons, harpoons, and jet engines to customize your boat and make it faster and more distinctive. Are you ready to set sail and embark on an epic adventure to uncover the treasure?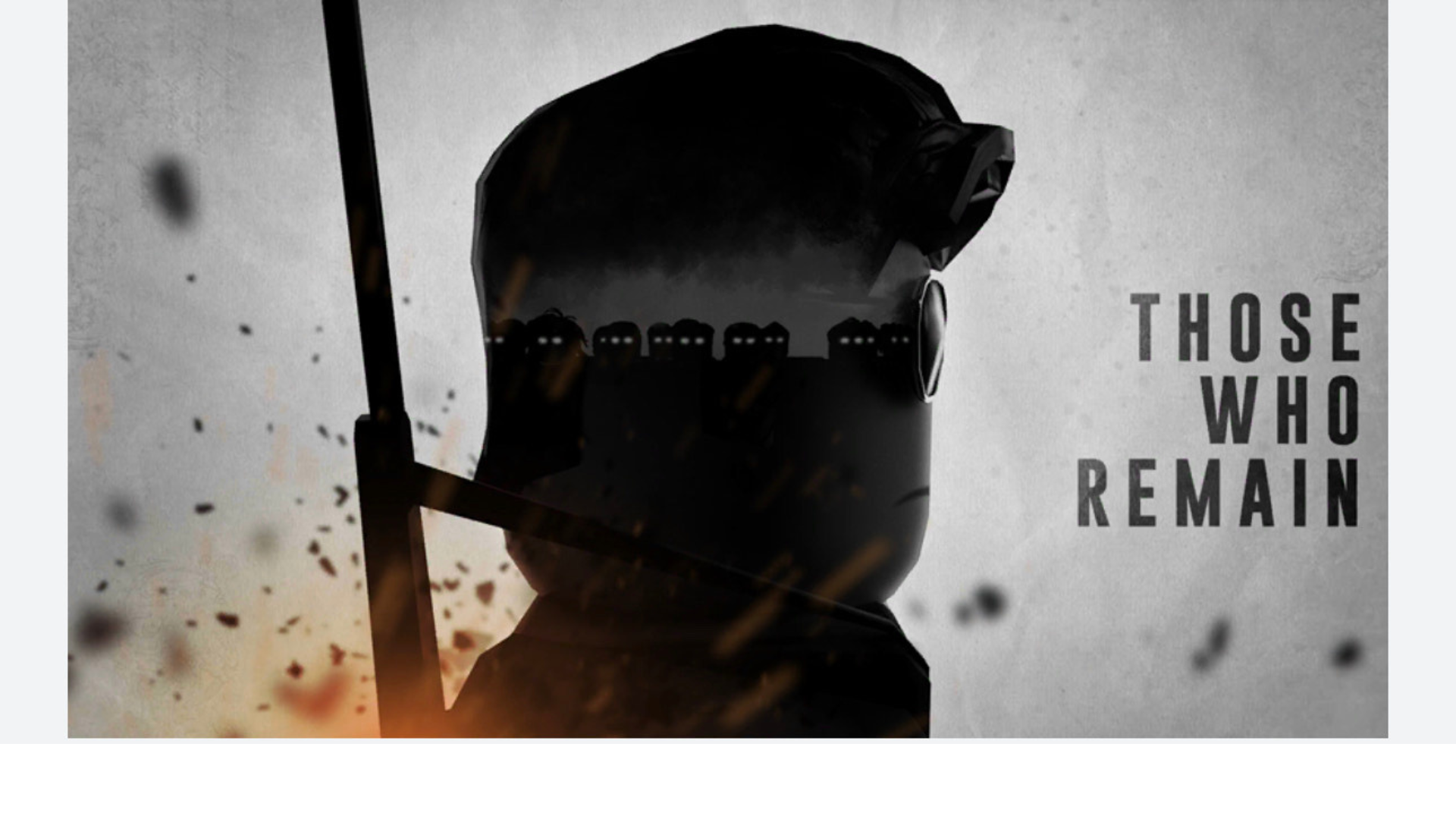 In a zombie-infested world, you and a team of fellow armed survivors must survive 15 waves of zombies that threaten various locales randomly selected at the start of each round. As you finish more rounds, new zombies will be introduced. Some of these creatures, such as sprinter and boomer zombies, prove far more dangerous, as they will attack you with toxic gas. You will earn money for each kill and wave you survive, which you can use in the game shop—using coins to access new weaponry, which will help you in future confrontations against undead foes.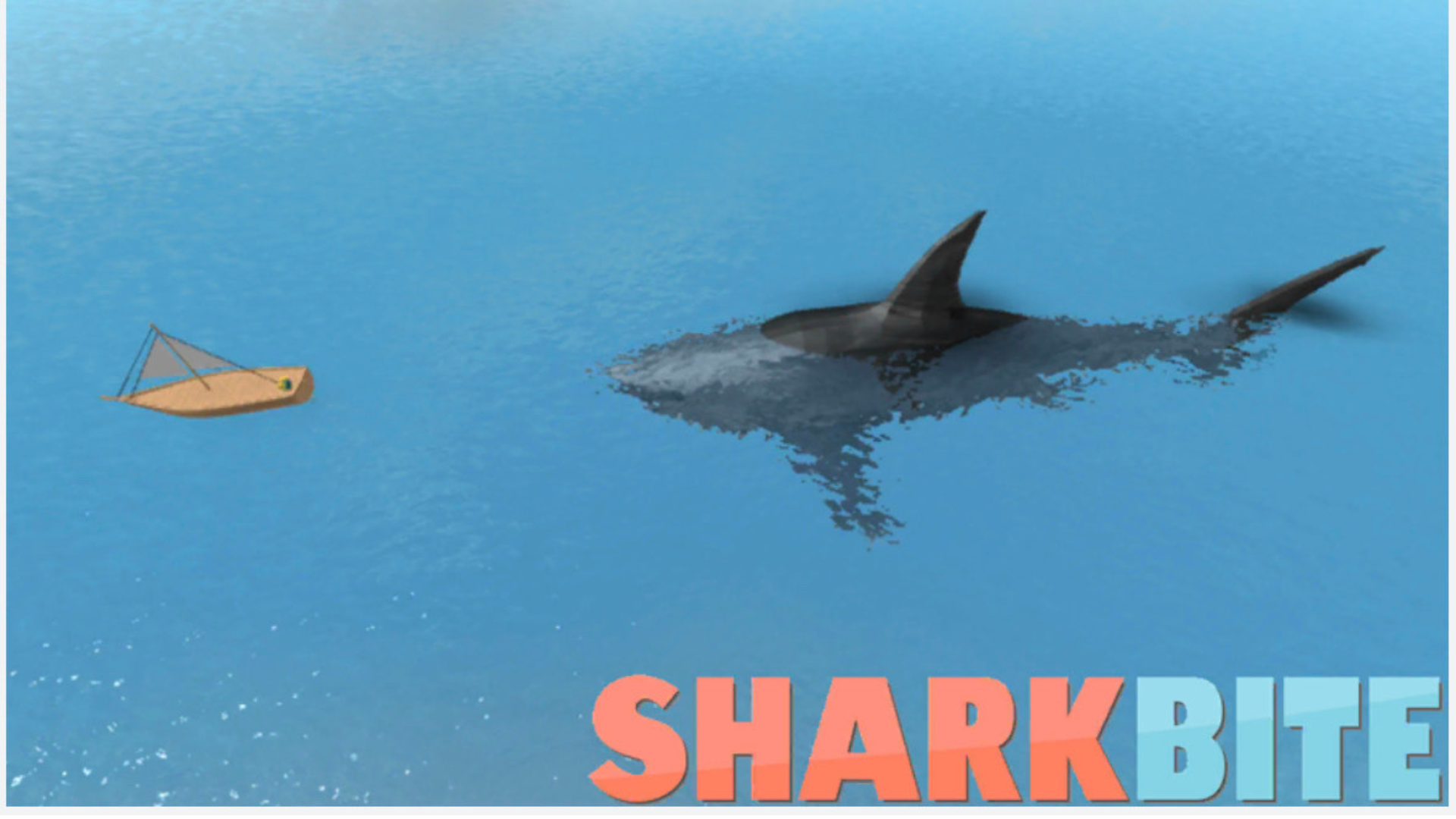 In Sharkbite, players go on a sailing adventure while navigating perilous waters. One player plays the designated "Shark," whose primary objective is eliminating all other players. As a sailor, you can access diverse weapons to fend off The Shark. Before each round, you can invite other players to join your boat to increase your chances of survival. Earn rewards for each round you survive, allowing you to upgrade your boat, weapons, and skins. With an extensive arsenal and a large selection of boats, can you survive The Shark's deadly onslaught?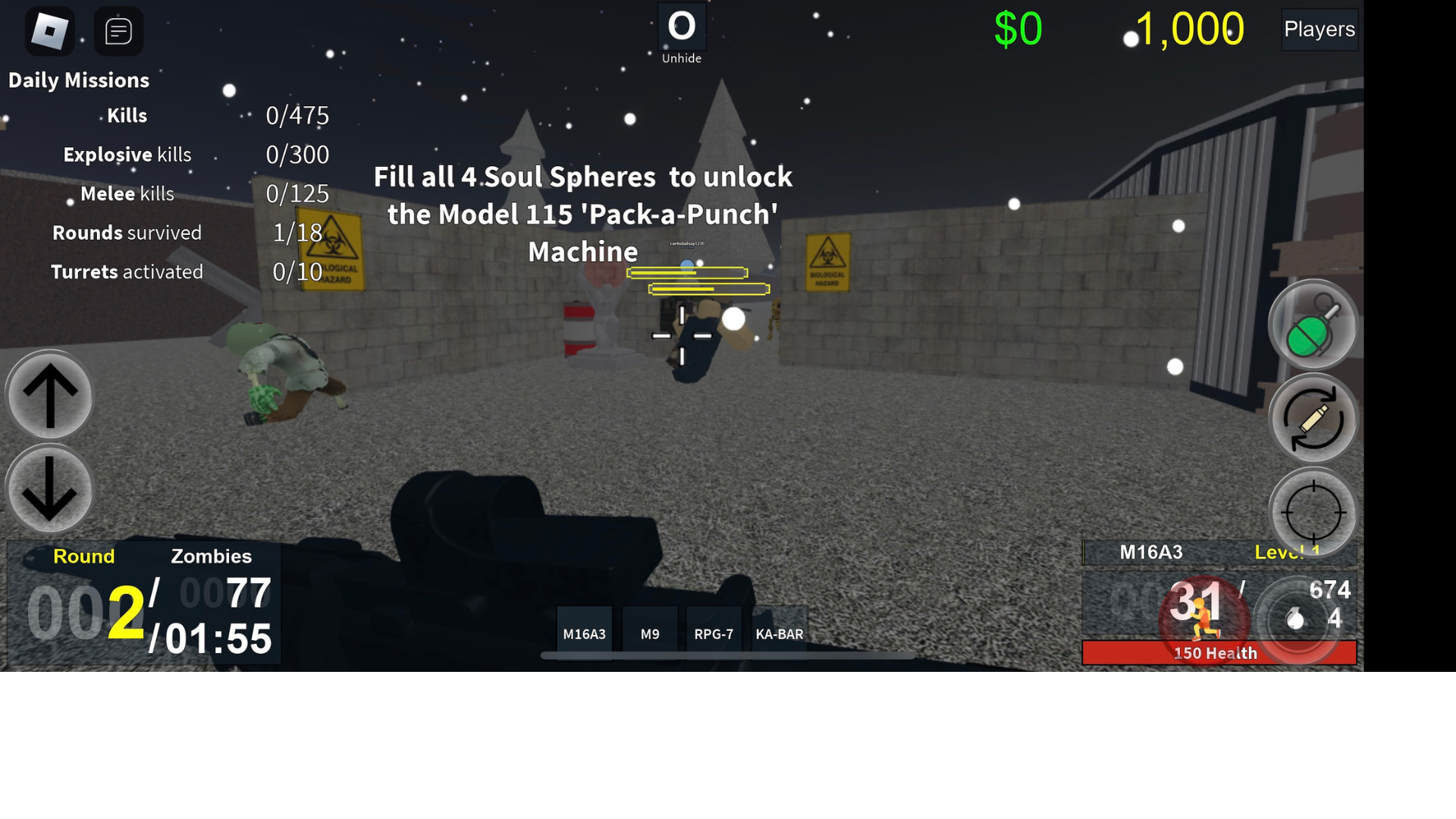 If you're looking for a break from player-versus-player games on Roblox, Zombie Uprising offers a new twist on first-person shooter games. The game takes place on a randomly generated arena-style map, where you and a team of other players must battle waves of zombies. The difficulty level increases with each wave, making teamwork crucial for survival. The game features various maps, upgradeable weapons, and different types of zombies to keep you engaged.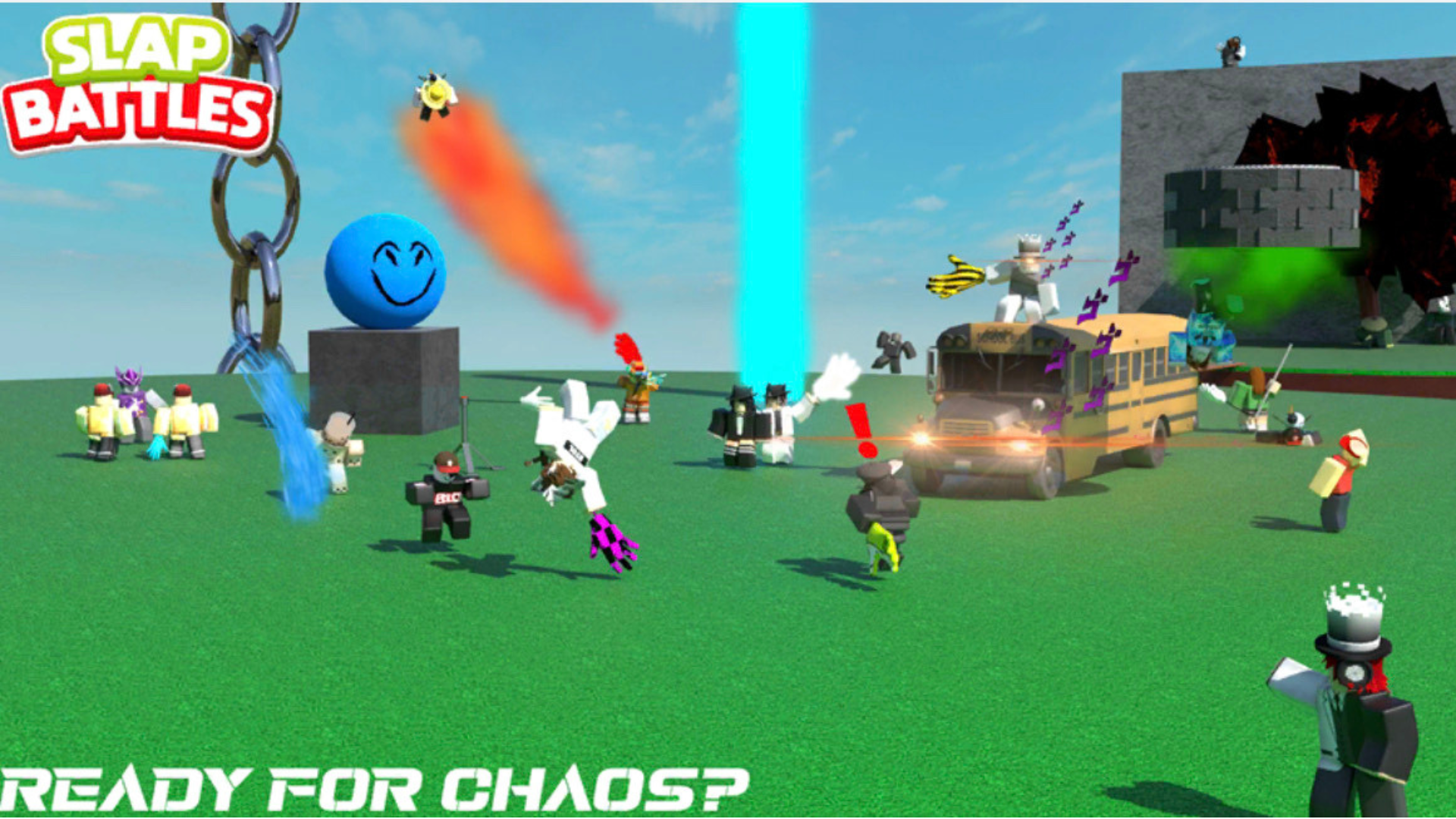 If you and your buddies are looking for unbridled fun and madness, try Slap Battles on Roblox. This game is designed to bring absolute chaos to your mobile device. Starting with a basic slap, you can upgrade to various absurd glove options that catapult you across the screen. These upgrades range from exploding gloves to anime-inspired weapons and even more bizarre options. Slap Battles is a free-for-all game that can accommodate many players at once. It's perfect for playing with your friends and seeing who can survive the longest in the battle.
Tips on how to play effectively with friends 
When playing with friends in Roblox, communication is the key. Establishing clear communication channels with your group, whether through voice chat or text chat, is essential. This will ensure everyone is on the same page and can work together effectively. 
Another tip is to play games suitable for your group's size. Some games are designed for larger groups, while others are better for smaller ones. It's also important to consider the preferences and interests of your group when choosing a game to play. Lastly, remember to have fun and be respectful of each other. Playing with friends is a great way to bond and create memories, so enjoy the experience and make the most of your time together.
Conclusion
Roblox offers various games, whether you're into racing, simulation, role-playing, or survival. With so many games, you and your friends will find one to enjoy.
Also Read: Top 7 Roblox Games to Play With Your Friends"
You can buy Roblox Digital Code voucher in Codashop. We offer a safe and convenient way to top up Roblox and upgrade your experience.