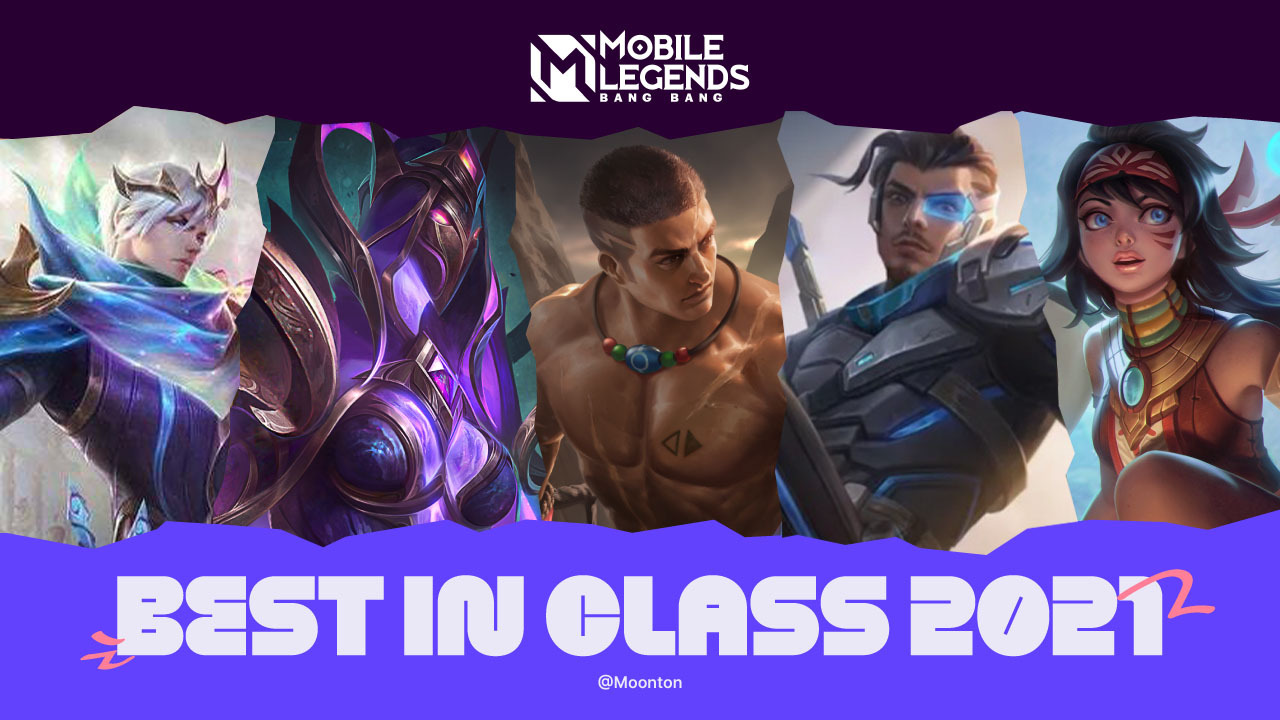 Mobile Legends has been on a tear this 2021 as ten new heroes arrived in the Land of Dawn (plus another one in tank/marksman Phylax to end the year). The likes of Paquito, Yve, and Phoveus alongside Gusion, Jawhead, and Pharsa all impacted the game's meta. To cap off this exciting year, we list our most viable heroes in their respective classes. From their strength and effectiveness in team fights, we think this bunch made a big difference.
Assassin
Gusion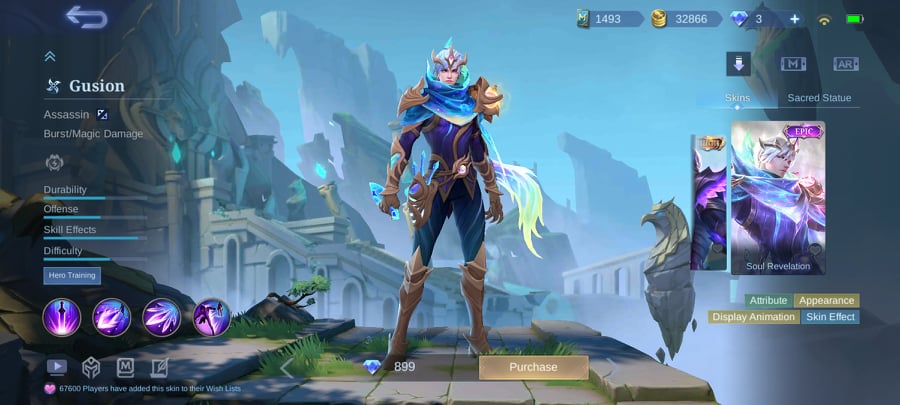 Gusion in his Soul Revelation Epic skin.
Gusion is always good and upcoming, whatever the season is. His speed and burst damage are phenomenal, while his jungle prowess remains topnotch. Once he unlocks his ultimate, Gusion can easily overwhelm enemies and rack up the kills. High burst damage and dash skills make Gusion superior and hard to catch. Consistency makes the Holy Blade relevant to the meta.
Selena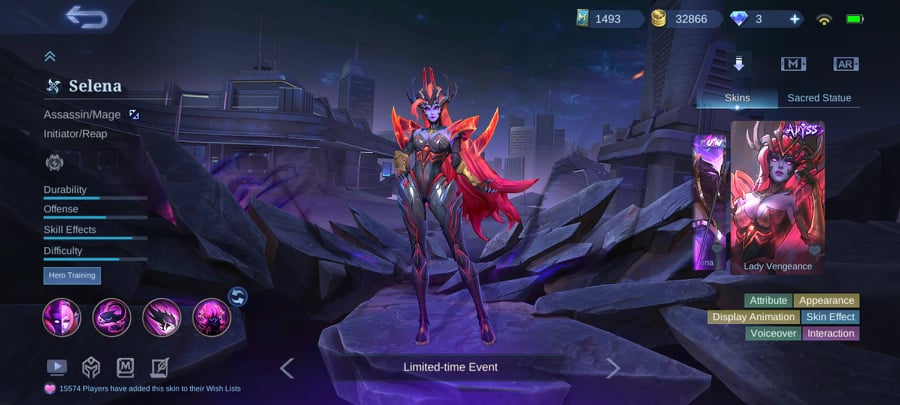 Selena with her new Lady Vengeance Abyss skin.
Selena's strong ranged magic attack and close-handed melee combat make her a killing machine. The dominant two-form magic assassin solidifies her case with deadly burst damage and high mobility. Her pesky traps give her vision against enemies hiding in bushes, while her Abyssal Arrows are a nightmare with its stun effect.
Lancelot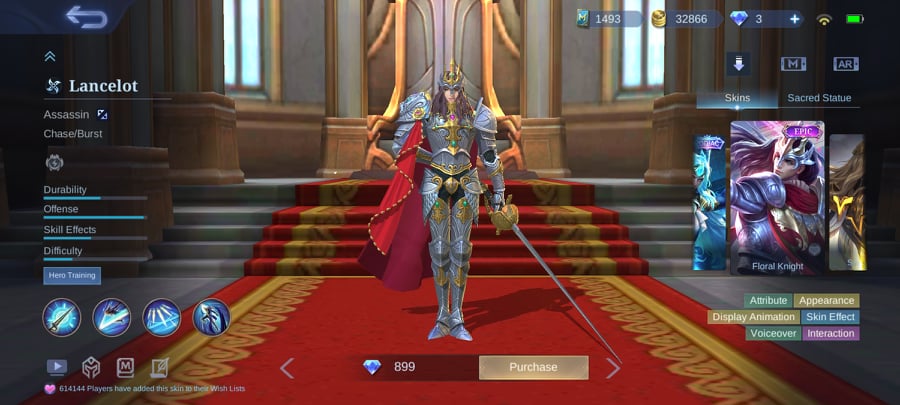 Lancelot in his Floral Knight Epic skin.
Handsome is the new deadly, and Lancelot has proven that this year. The Blade of Roses has been instrumental in helping Bren Esports capture the M2 World Title last January. Lancelot's passive stacks help deal more lethal blows, a big thorn for enemies with his agility. Enemies thriving at the backline are unsafe when he starts chasing and diving in for the kill.
Fighter
Paquito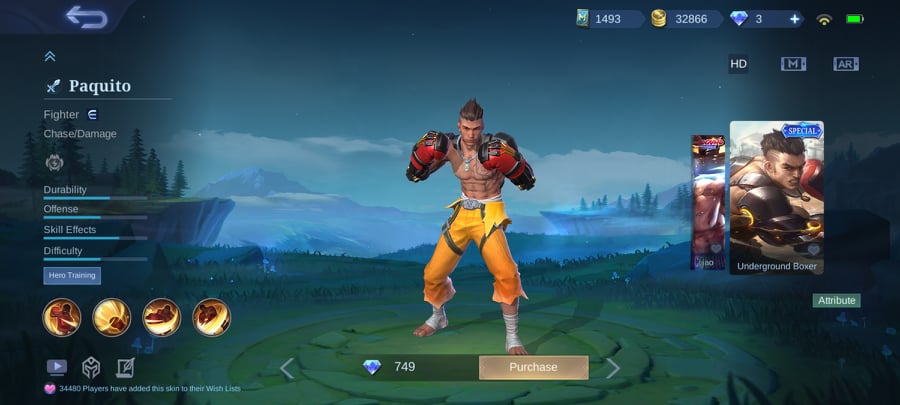 Paquito sporting the Underground Boxer skin.
Paquito became a household name in 2021 when he stepped into the ring of the Land of Dawn. This heavy-hitter is a menace in the side lanes, has significant damage, and can chase enemies to deal deathly blows. He has excellent mobility and survivability; his combinations can land anyone in serious trouble. Paquito's passive also enhances his skills, making him more dangerous.
Jawhead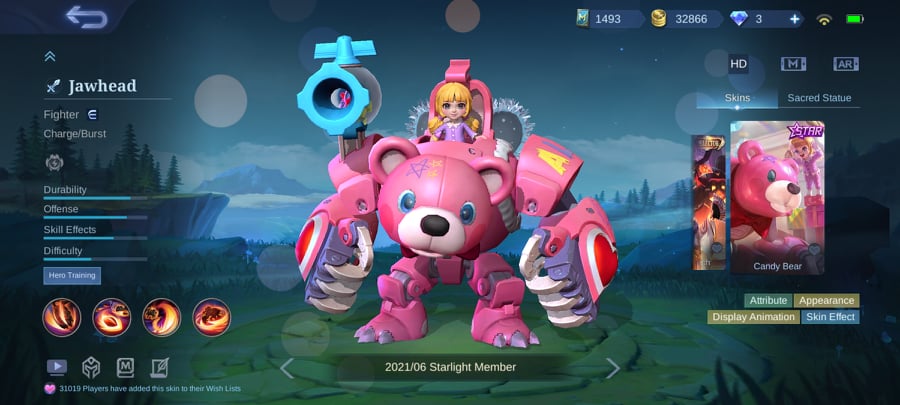 Jawhead in his cute Candy Bear Starlight skin.
Jawhead has evolved as a solid pick in the fighter meta. Players also rely on him to tank their way against enemy frontline. His bread and butter of throwing enemies and assisting allies is a proven tactic. His lock-in ultimate deals severe damage, and enemies dread it with its chase factor. Jawhead has high mobility and is tough and durable to last the heat of battle.
Ruby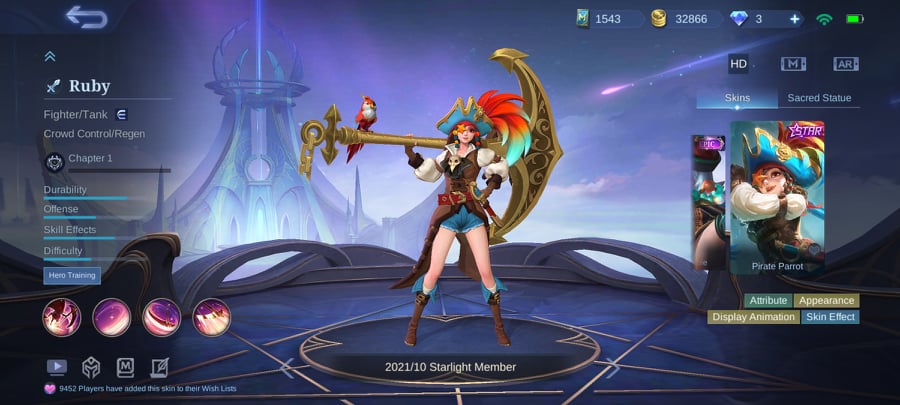 Ruby in the Pirate Parrot Starlight skin.
Ruby has climbed a long way to reach the top of the heap. She made a name for herself, dishing out hard crowd control and going toe to toe with multiple enemies using her outstanding lifesteal. Ruby's high sustainability allows her to last longer in team fights. She is also a good disruptor against the enemy frontline. Going up against Ruby, keep your sight on her scythe.
Mage
Pharsa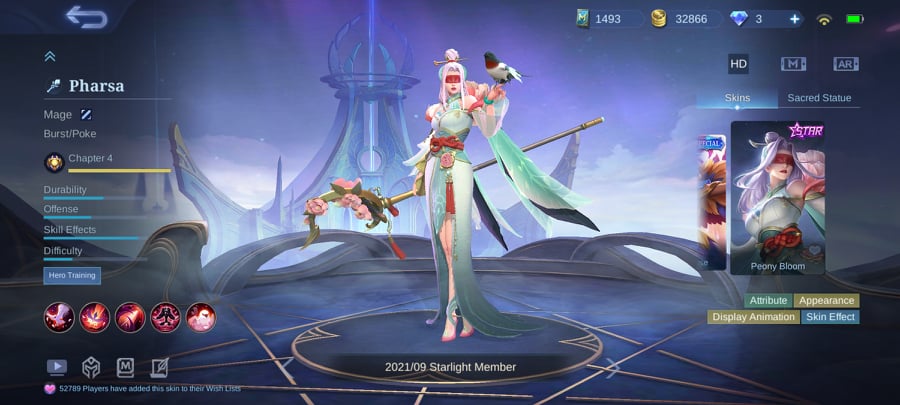 Pharsa in her Peony Bloom skin.
The sound of Pharsa's ultimate alone is enough to send enemies scrambling! She is a well-rounded mage hero that can deal serious damage from a distance, has stun capability, and excellent mobility with her special skill. All these make the Wings of Vengeance a regular member of the meta-verse. Make her angry and suffer the wrath of her payback time.
Yve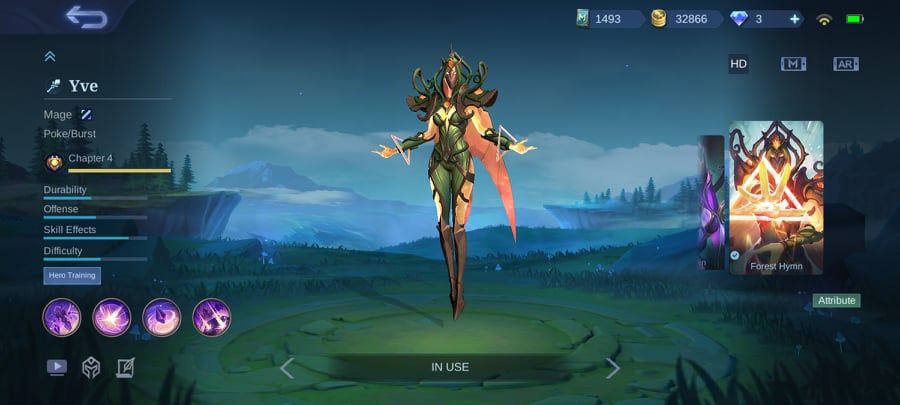 Yve sporting her basic skin – Forest Hymn.
Yve's arrival in 2021 changed the meta landscape in Mobile Legends. Her insane poke/burst damage, plus the ability to use her skills at will in her domain, quickly caught the eyes of players. Thus, the Astrowarden earned her rightful spot in pro tournaments like MPL and MSC. She has excellent range and can zone out enemies when she launches her real world manipulation. Scary.
Lunox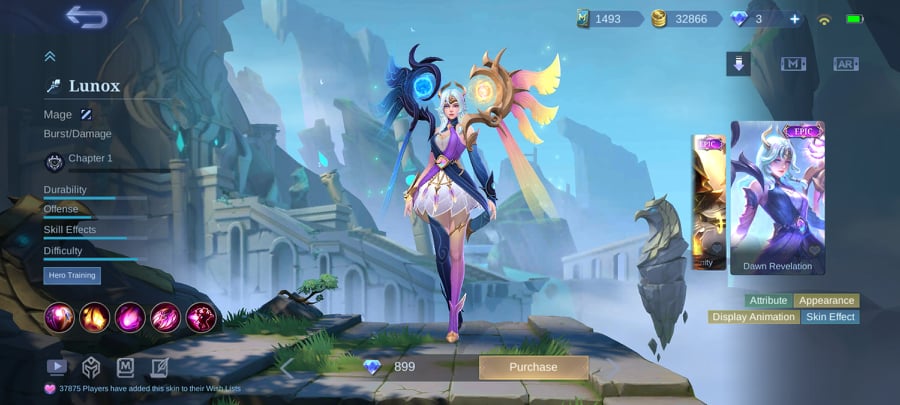 Lunox in her epic Dawn Revelation skin.
The resurgence of Lunox has restored the faith of mage mains. Her two sets of skills made life difficult for enemies, anchored by her ability to slow down, chase, and escape certain doom. She can dominate team fights with her insane burst damage and pierce through multiple enemies. Finally, her excellent CC immunity makes her a great pick in ranked games.
Marksman
Yi Sun-Shin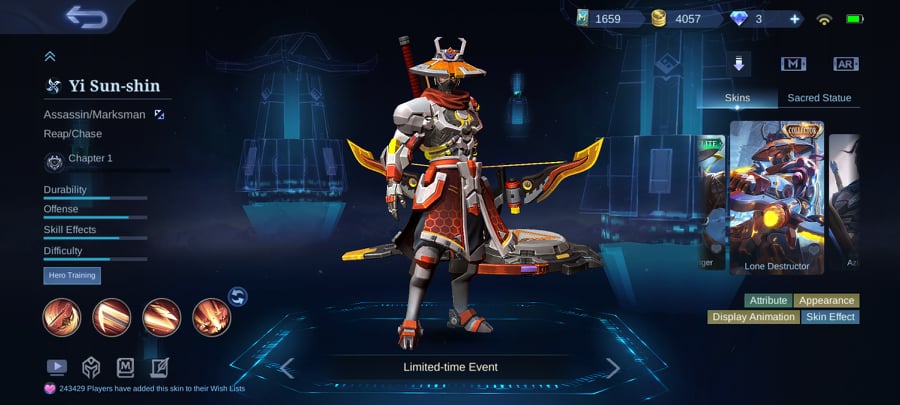 Yi Sun-Shin's Lone Destructor Collector skin.
The Paenlong Legend is a hybrid assassin/marksman who has become an excellent team core. YSS is extra flexible in battle, can use his glaive or longbow and interchange accordingly depending on his target's distance. As a core, he is also an expert jungler. His main upper hand is his ultimate that can damage all enemies and reveal their position on the map.
Granger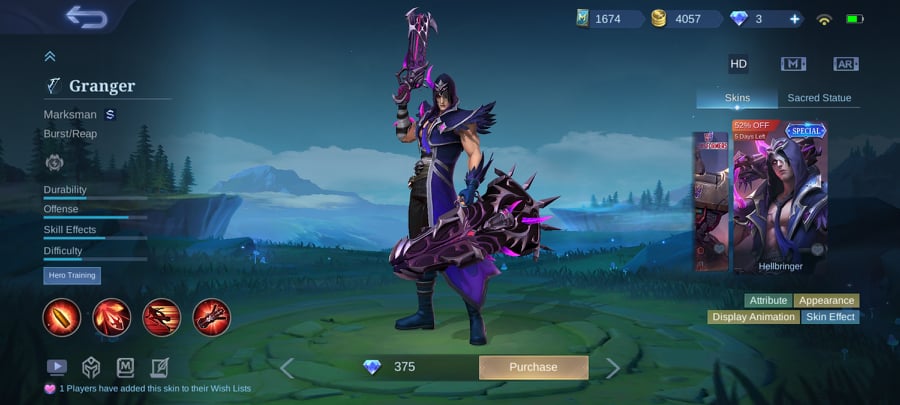 Granger in his new Hellbringer skin.
We included Granger in our list because of his ability to snowball like crazy. He is a fast jungler, can level-gap enemies, and deal serious damage in the early game. From there, it can only get better once he gets his build going. The Death Chanter relies on his skills to deal devastating damage and has good mobility with his rondo to chase and escape his adversaries.
Claude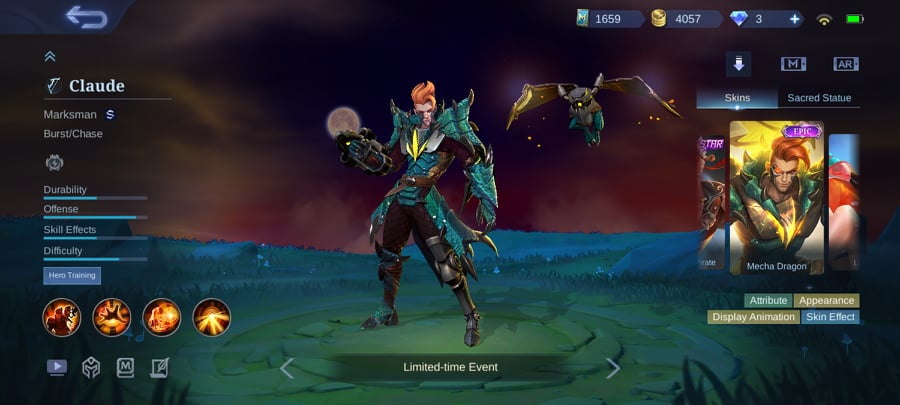 Claude in his epic Mecha Dragon skin.
Claude's inclusion on our list is due to his outstanding burst damage and chase capability. He has excellent mobility and is so shifty, making him more difficult to catch. He can even steal speed from enemies! Claude can stand up to any enemy in battle regardless of how strong or tough they are. His Blazing Duet will melt them right in the core of fighting.
Support
Mathilda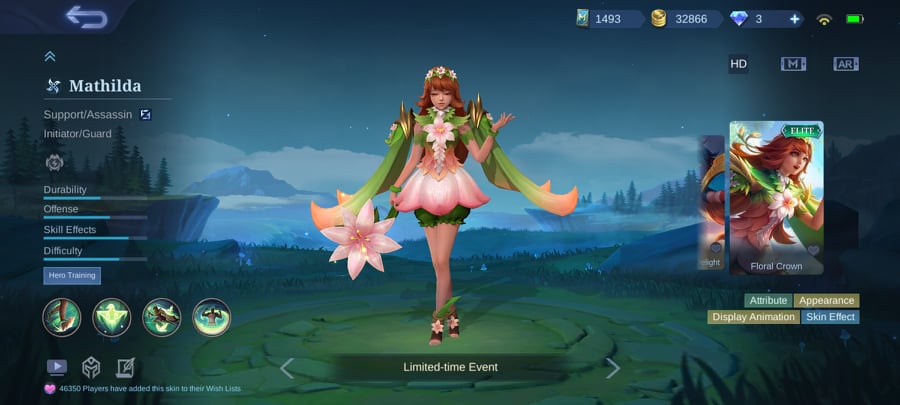 Mathilda in her Floral Crown Elite skin.
The Mathilda Express continued its flight to greater heights this year. The Swift Plume is a flexible support who can move freely and even provide a free Flicker for the team. She can also speed up allies and provide buff effects. Mathilda also displayed her assassin capabilities by dishing out serious damage on the world stage, such as the MPL tournament.
Rafaela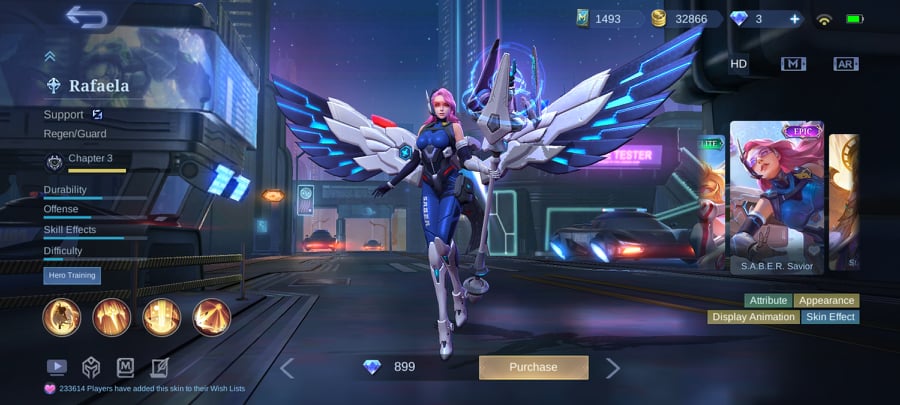 Rafaela in her S.A.B.E.R. Savior Epic skin.
Many players are shocked at how good Rafaela is. This angel has a well-rounded skill set – she can reveal enemies hiding in a bush, heal multiple allies, and stun enemies in a line. Her forte is regen and guard and is very useful when accompanying the team's marksman during farming. Excellent healing and strong CC skills made Rafaela a more regular and reliable pick this year.
Tank
Khufra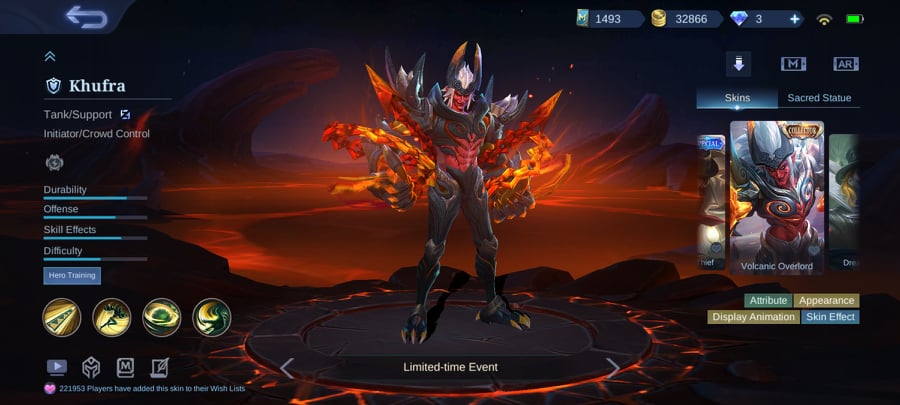 Khufra in his Volcanic Overlord Collector skin.
The Desert Tyrant earns a spot on our list being a great initiator with solid crowd control skills. Khufra can also dash towards enemies and prevent enemies from using their blink skills, going up against Fanny and company? The pure tank in Khufra will help you solve that problem. Again we want to reiterate, Khufra's crowd control can single-handedly lead a team to victory.
Hylos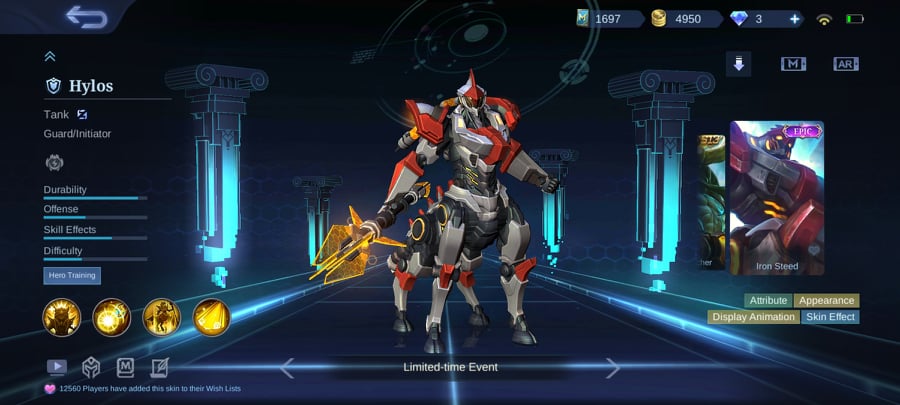 Hylos' epic Iron Steed skin.
Completing our list is Hylos, the Grand Warden. This tank hero is easy to use and has a vast health pool that can also deal with continuous damage. We love Hylos's ultimate, Glorious Pathway, which helps speed up his team to chase enemies and escape from attacks. His high utility during team fights and stun is a significant advantage in battle.
Disclaimer: There is no need to go technical; we would appreciate it if you could share your top hero picks with us. 🙂
Don't forget to top up your Mobile Legends Diamonds only at Codashop. We guarantee faster and more convenient top-ups so you can enjoy a hassle-free gaming experience.