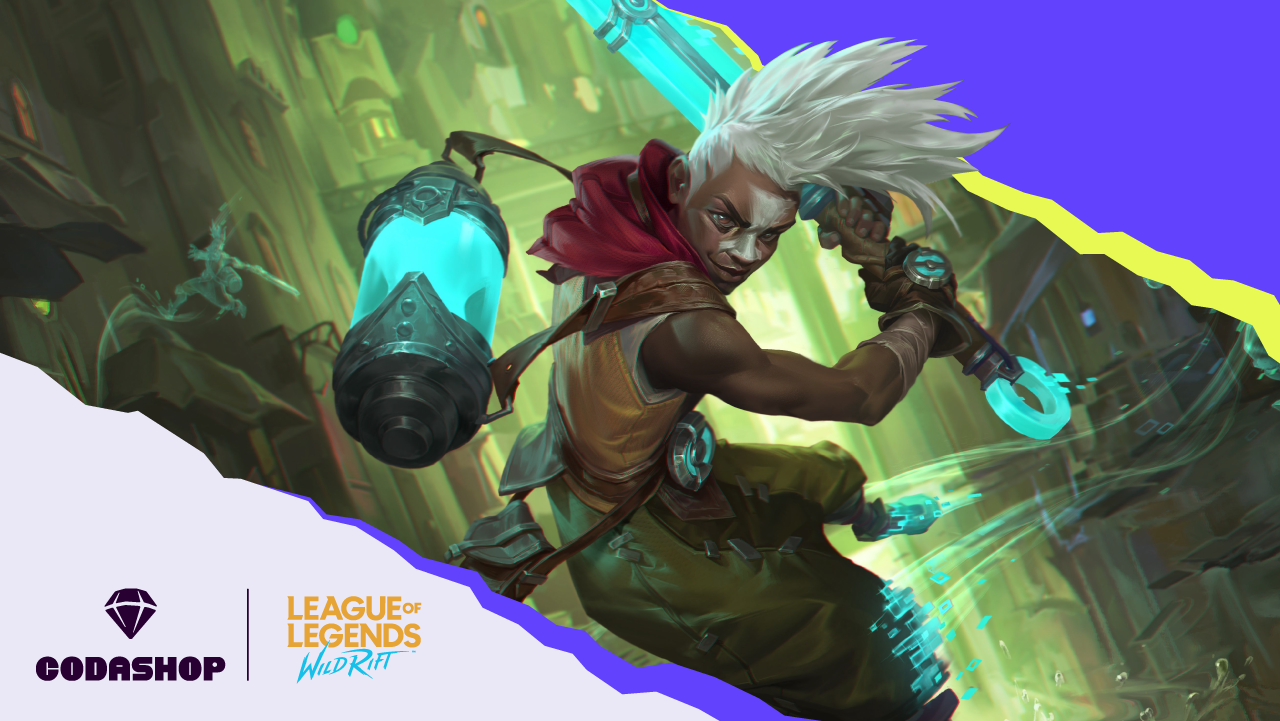 Riot Games recently released Wild Rift Patch 3.2, spearheaded by new champions Nautilus, Pyke, and Ekko. Tons of unique features, including eight new runes, Elemental Rift, and a brand new Wild Pass, are also part of the Time and Tide Update! Let's check out some of the biggest additions awaiting players in this post.
Wild Rift Patch 3.2 release date
The latest version was released on May 12th, and players will have to update their game to access the new features.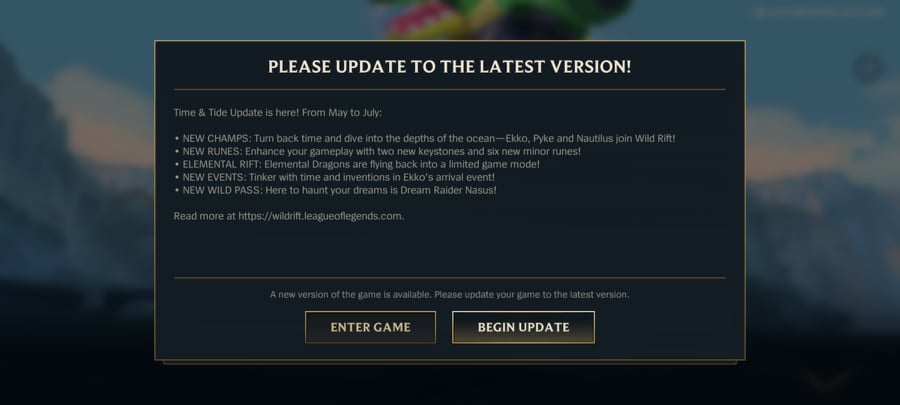 New Champions
The Time and Tide update for League of Legends Wild Rift see three new champions: Nautilus, Pyke, and Ekko. As more champions arrive in the Summoner's Rift, which ones are you most excited to play?
Nautilus, The Titan of the Depths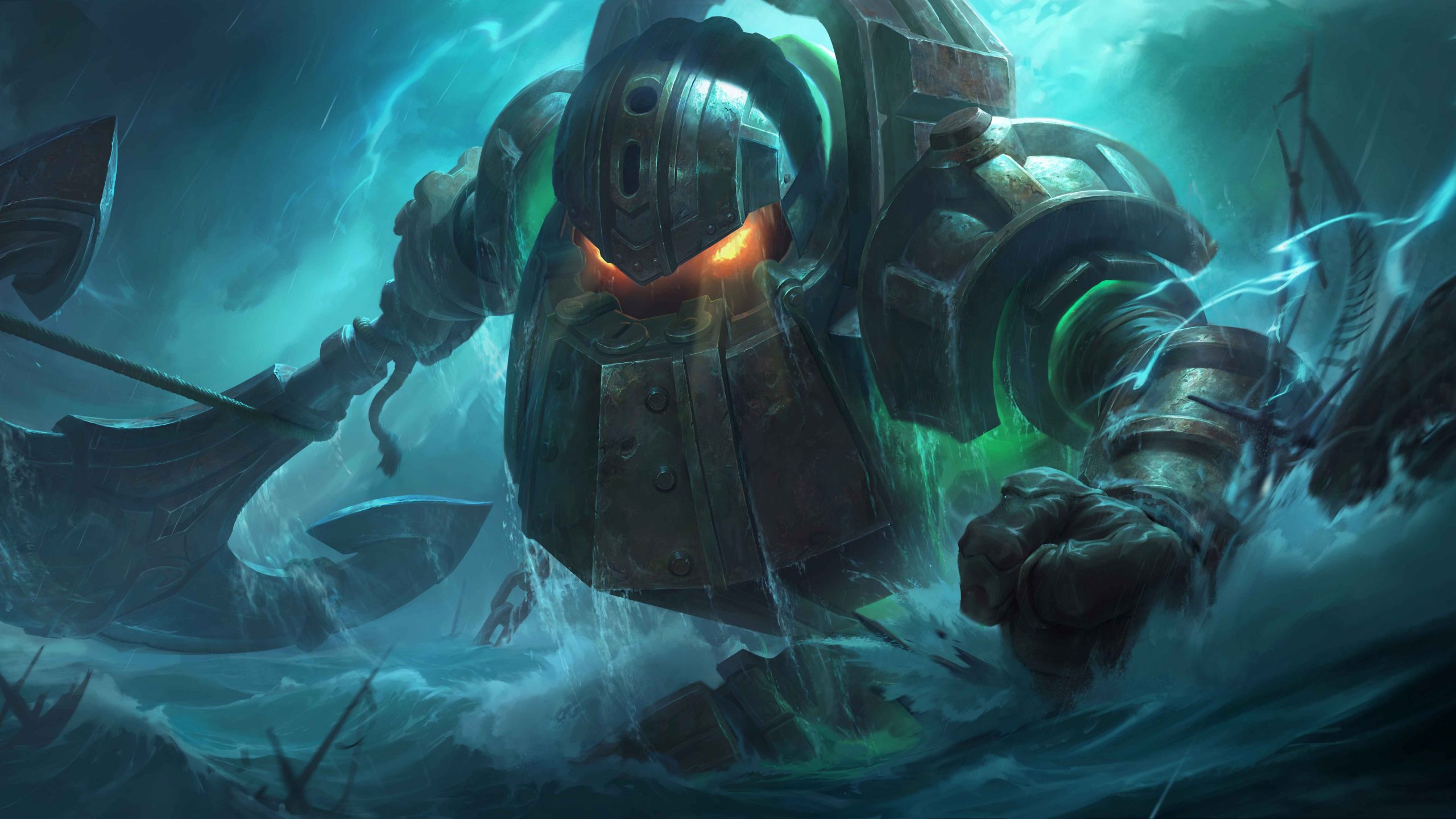 Nautilus. Image credit: Riot Games
Emerging from the darkest corners of the ocean is Nautilus, a tanky support champion with excellent crowd control abilities. He can stun enemies with basic attacks and use his hook to pull enemies to deal staggering damage.
Pyke, The Bloodharbor Ripper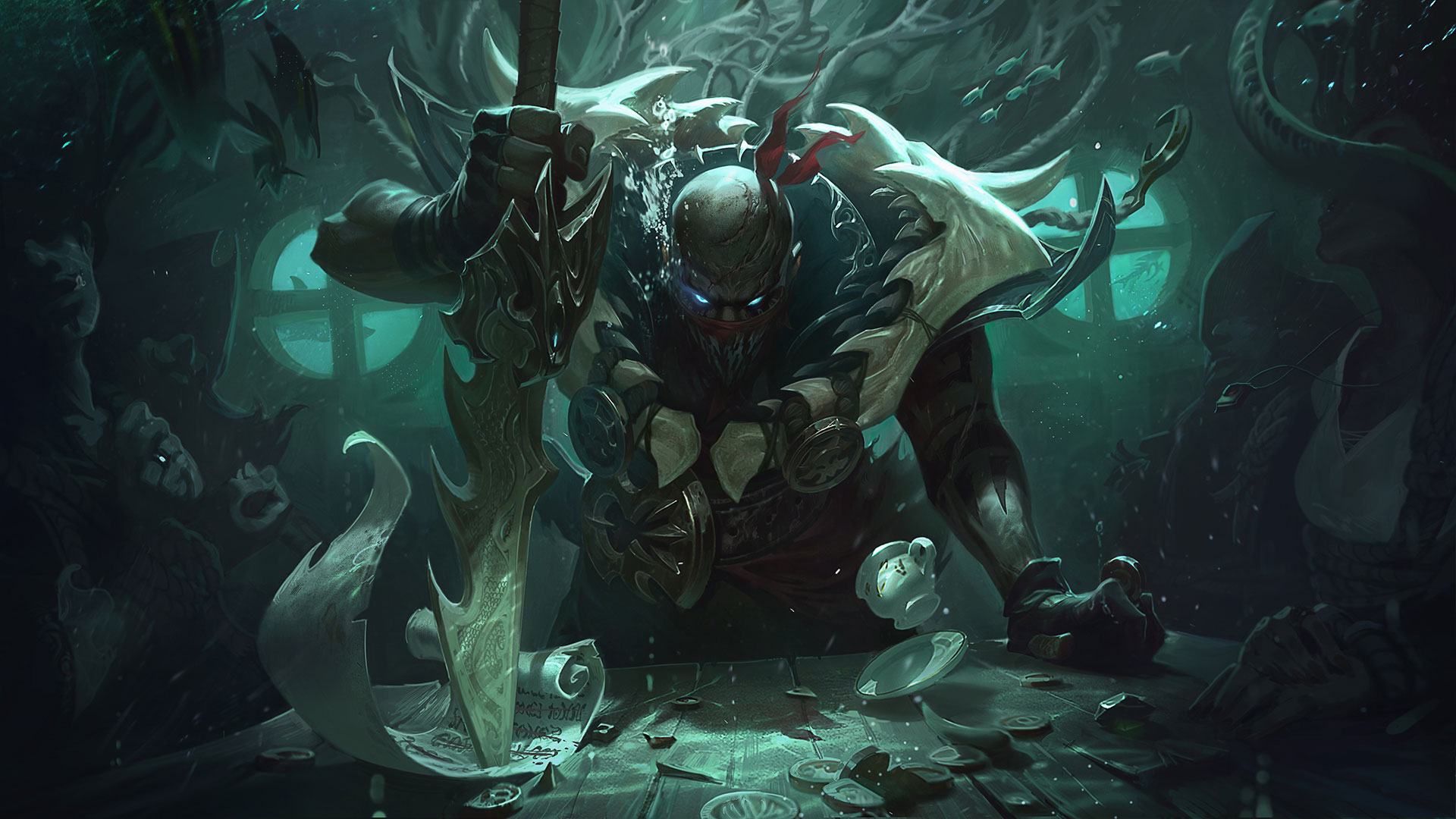 Pyke. Image credit: Riot Games
Pyke is a support/assassin champion coming over to the Rift to collect his bounties. Pyke can lurk anywhere and everywhere to strike and secure the kills! He comes with a nasty harpoon to yank enemies toward him. Pyke cannot increase his max health using items. Instead, health obtained from items is converted to bonus attack damage.
Ekko, The Boy Who Shattered Time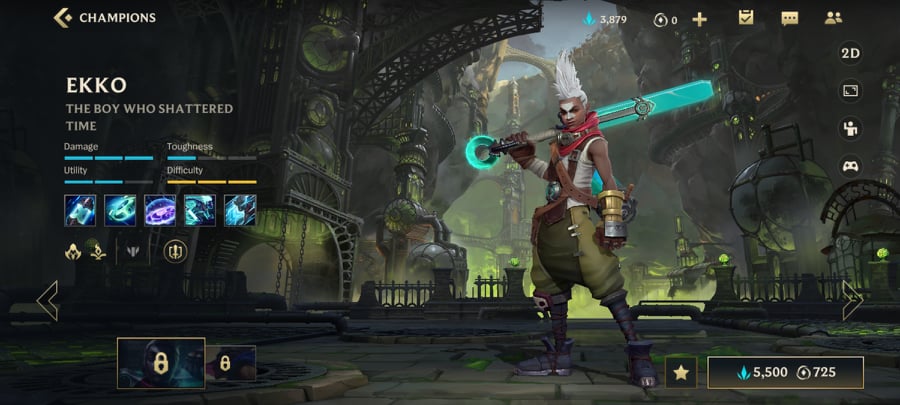 Ekko is now available in the game.
Ekko is a hybrid assassin/mage who hails from the streets of Zaun. This champion has crowd control abilities to chase enemies and manipulate time to turn things in his favor. Ekko's ultimate turns him untargetable, teleporting him to his previous location from a few seconds ago and giving him healing. Enemies caught near his arrival zone take huge damage.
New Runes
Domination: Giant Slayer –

A new minor rune that deals bonus damage based on your target's bonus health.

Domination: Scorch –

Dealing ability damage to an enemy delivers extra magic damage.

Inspiration: Demolish –

When near a turret, charge an attack that hands additional damage to the turret.

Inspiration: Nimbus Cloak –

Casting a Summoner Spell grants bonus movement speed for 2 seconds.

Keystone: Lethal Tempo –

Increase a champion's attack speed when attacking enemy champions. Six stack maximum.

Keystone: Kraken Slayer –

Deals bonus True Damage to enemy champions for every third attack.

Resolve: Ultimate Shield –

Provides a shield after casting an Ultimate.

Resolve: Nullifying Orb –

Bestows a shield to a champion whose health falls below 35%.
Elemental Rift Update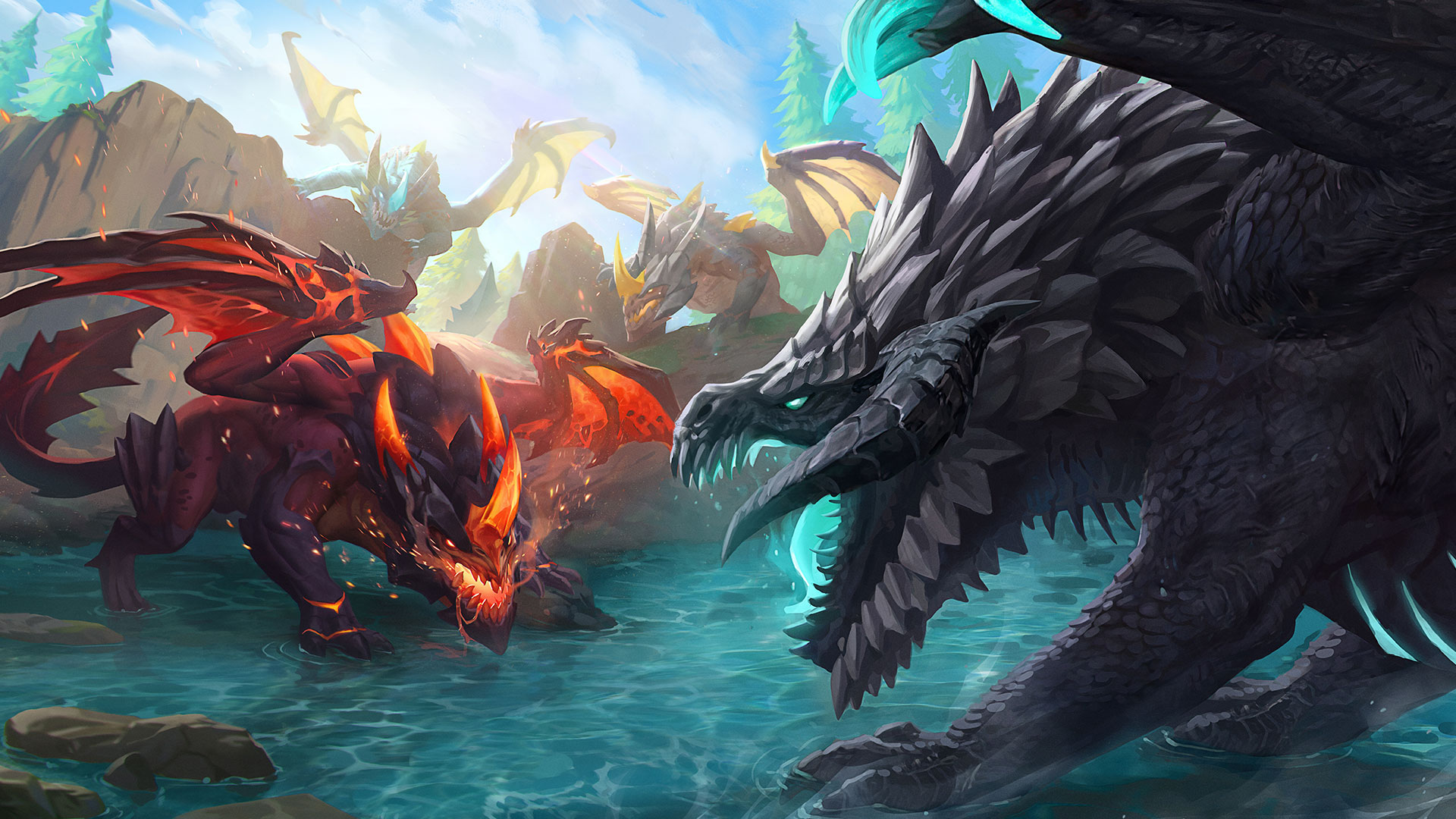 Image credit: Riot Games

An update on the Elemental Rift is one of the most significant gameplay updates in Patch 3.2. The new version's biggest change is that rather than obtaining Dragon Soul, each Elemental Dragons' elemental effect will stack, which can put you head and smolders above your enemies. Once you slay your second Dragon, each following Dragon kill will increase the power of the Dragon Buffs by 1.5 – 2 times. Other adjustments include:
The terrain will change after the first Dragon is slain.

Individual Elemental Dragons will still grant their elemental effect:

Infernal Dragon: 4% Adaptive Attack Damage or Ability Power.
Ocean Dragon: 3% Missing health every 5 seconds.


Mountain Dragon: Grants 6% Armor and magic resistance.

Instead of Dragon Soul, the elemental effects can stack after your team slays its second Dragon. This will increase the power of each dragon buff by 1.5 – 2 times. For example:


Infernal Dragon: 4/6/8% Adaptive Attack Damage or Ability Power.
Ocean Dragon: 3/4.5/6% Missing health every 5 seconds.


Mountain Dragon: 6/9/12% Armor and magic resistance.

Elder Dragon will spawn at 20 minutes with a 4-minute respawn timer.
Elemental Rift will be available to play on May 17 at 08:01 GMT+8. Stay tuned for more details.
New Wild Pass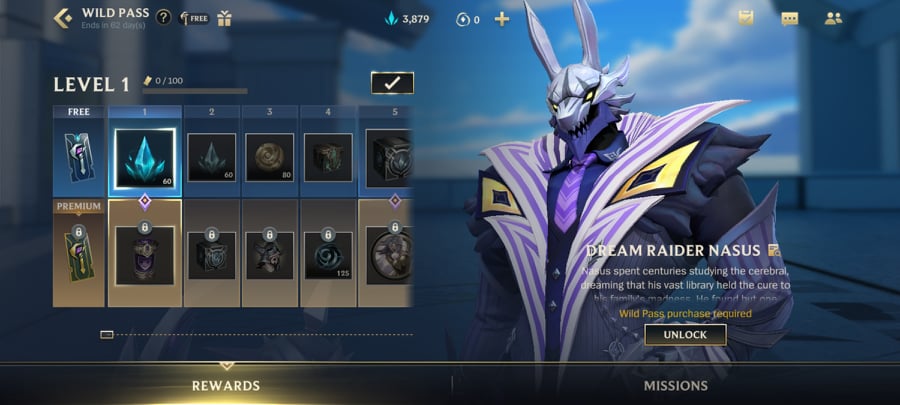 The New Season 7 Wild Pass is now available in the game, featuring the exclusive Dream Raider Nasus skin! This daunting new look for the fighter/tank champion and Curator of the Sands will haunt you in your nightmares! Players who purchase the Wild Pass will also get loads of incredible rewards as they level up. 
You can check out the complete details of Wild Rift Patch 3.2 here.
Don't forget to top up Wild Cores only at Codashop. We guarantee faster and more convenient top-ups to enjoy a hassle-free gaming experience.