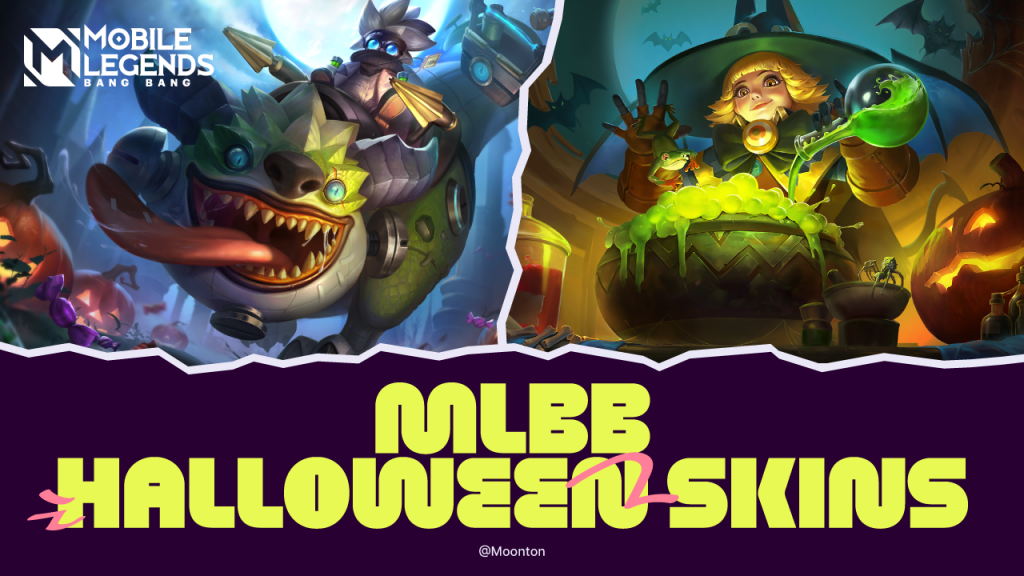 Or the goofiest?
Halloween season is upon us again, and some of our favorite MLBB heroes are in the mood to terrorize with their scary transformation. These MLBB Halloween skins are oozing with the fear factor, from a diabolical doctor to a sinister scarecrow. But, besides being more frightening, some of them also look goofy with their so-called haunted outfits. Which is the scariest and the goofiest of them all? Check out this list!
The Scary Bunch
Roger – Dr. Beast
Let's start with the most fearsome. This noble hunter who once had a pure heart is transformed into a Lycanthrope. Now half-human and half-werewolf, Roger is your ferocious medical monster. His infamous Dr. Beast Epic skin features a sinister look, clad in a modern lab gown with a machine gun and two oversized syringe-like apparatus. You wouldn't want him to attend to you at the operating table.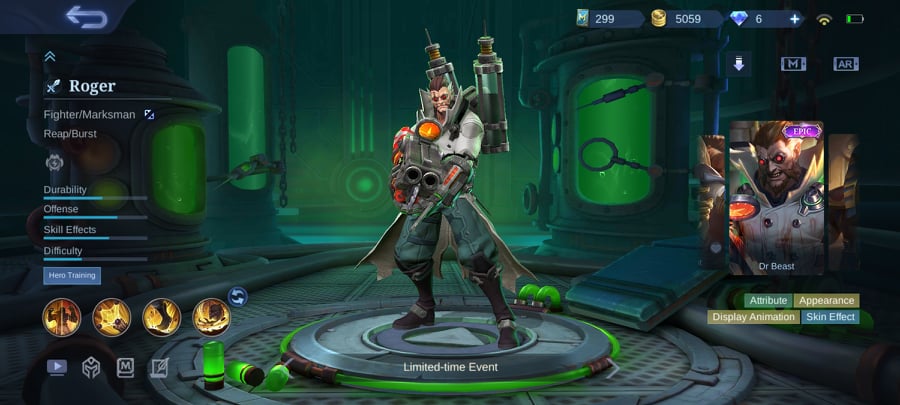 Franco – Wheatfield Nightmare
Ah, the timeless scarecrow outfit is at it again. Franco's frightening Halloween skin can give enemies the ultimate horror during battle. The Wheatfield Nightmare skin transforms our resident jumbo hooker into a living scarecrow with a matching death scythe and fork. Don't go roaming in the fields this spooky season.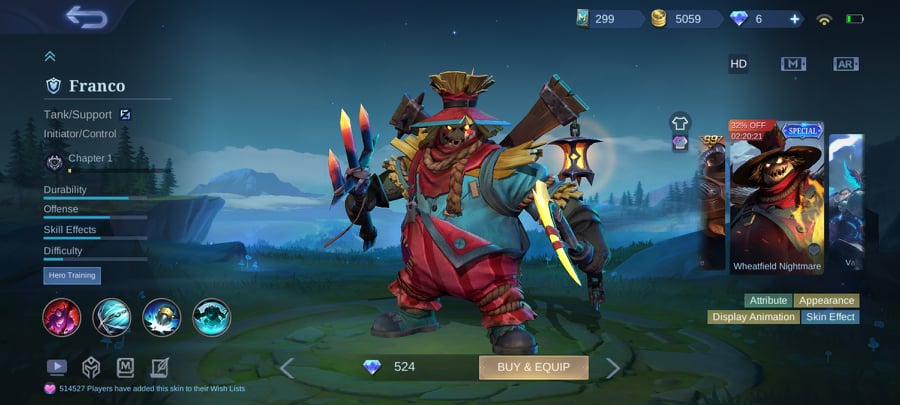 Leomord – Jack-o'-lantern
Next on the fright squad is Leomord's Jack-o'-lantern. The whole evil pumpkin head + headless horseman vibes are giving us the creeps! If we come across this figure in an alley at night, we swear we'd freeze to death in an instant. Even his companion Barbiel looks eerie enough to stomp us with a heart attack.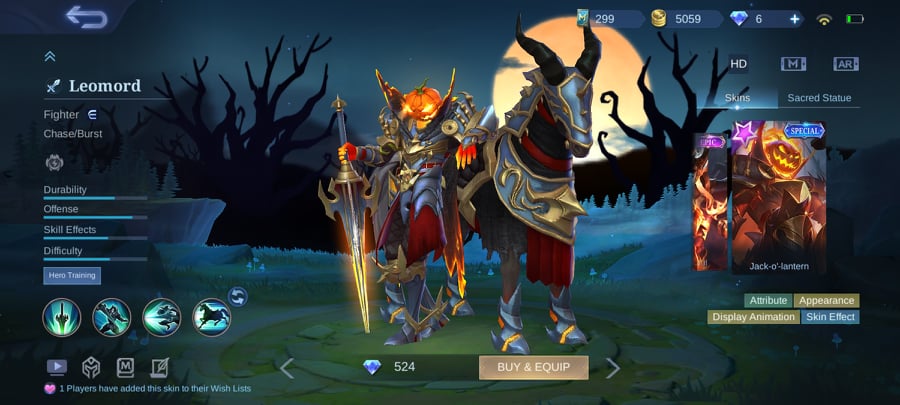 Karrie – Jester
Clowns have this bizarre look that immediately gets on our nerves. It's like they're always up to no good. Karrie's Special Jester skin is one of them. This marksman's Harley Quinn-inspired outfit, complete with face painting, is horrifying. She's a killer clown on the loose, so don't make the mistake of thinking she'll crack the jokes in battle.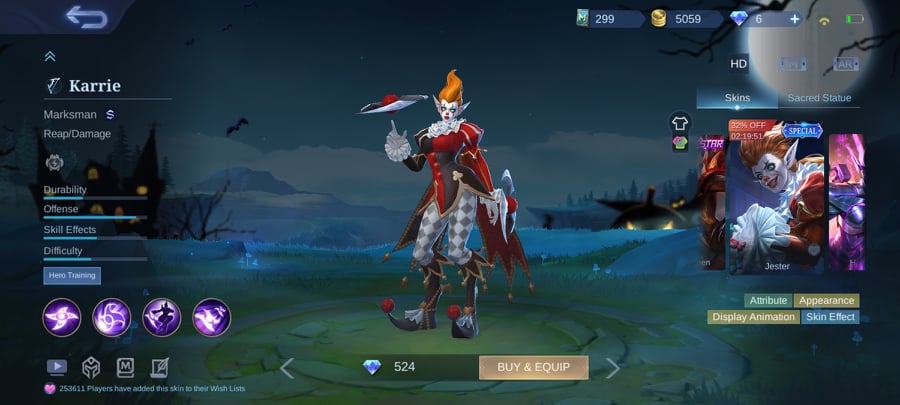 Barats – Baratstein (NEW!)
The Trickster's Eve 2021 edition brings two new Halloween skins this year. One of them is Barats' monstrous Baratstein skin. This new look transforms our favorite dragon lizard, Detona, into a ferocious green beast complete with razor-sharp teeth! Just imagine this big guy walking towards you and then eating you whole with those piercing fangs—end of the story.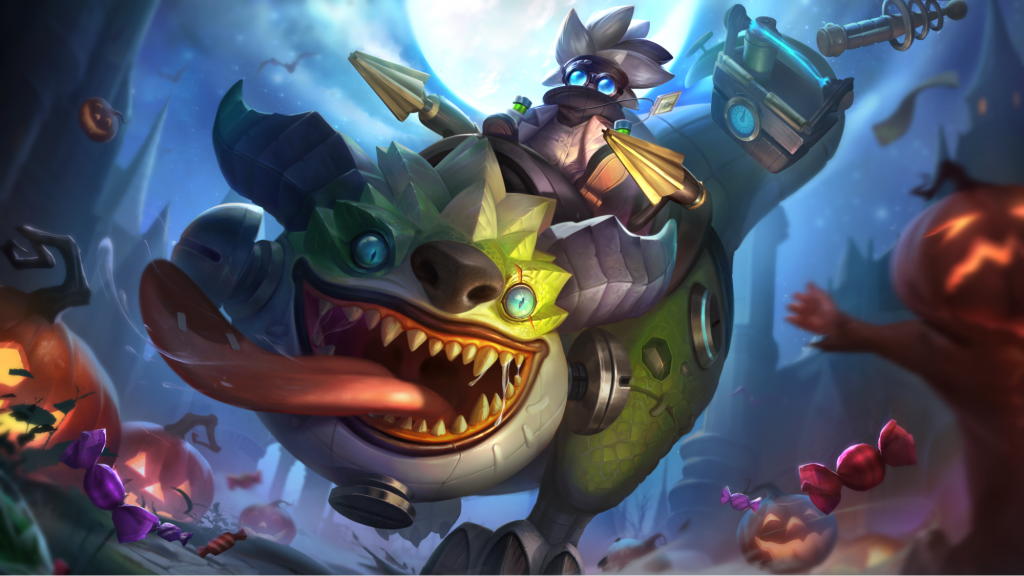 Image credit: Moonton / Mobile Legends
The Goofy Gang
Nana – Graveyard Party
Nana's Graveyard Party skin is the kind of dress-up you do during your company's Halloween party. The perfect shades of black and violet nicely suit your emo co-worker. Nana's signature magic boomerang shaped in a bat with a pumpkin face in the middle completes the dark vibe. Not scary at all.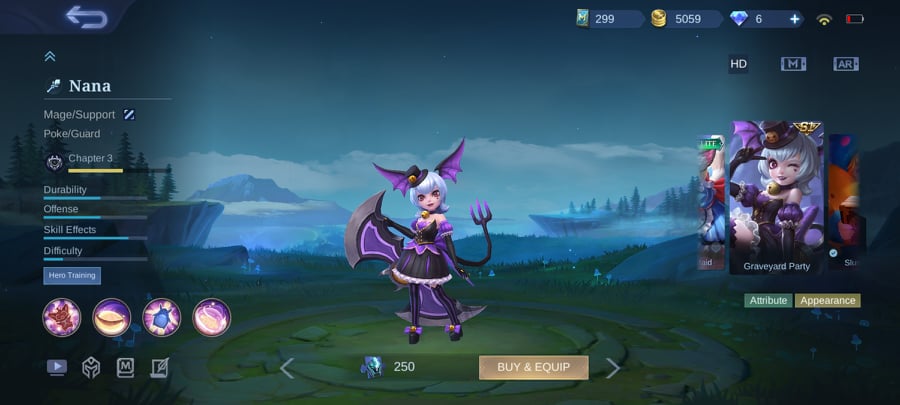 Lolita – Impish Trickster
This female support/tank hybrid is all sorts of naughty in her Halloween skin. However, we feel like the Impish Trickster skin is more suited for kids having their trick or treats in the street. Want to join a children's party? This outfit will win you the best in costume for the 8-year-old and below category.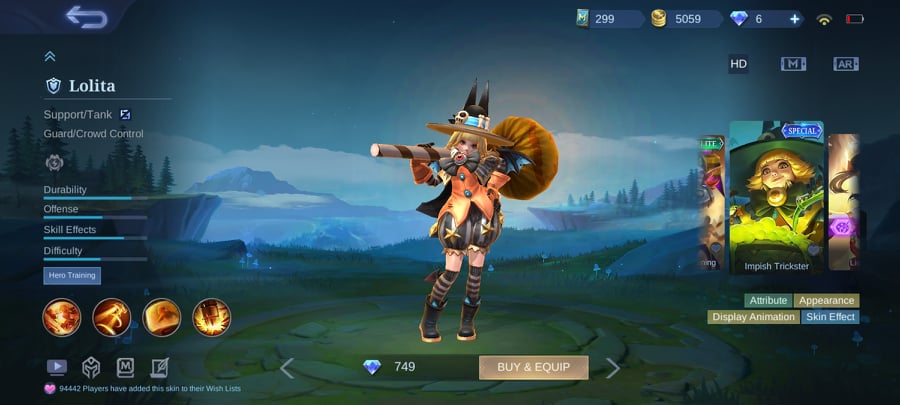 Cyclops – Straw Doll
Finally, the second skin featured in this year's Trickster's Eve event is Cylops' Straw Doll skin. This new look turns our resident one-eyed mage into a cute straw doll in boots. We love the fancy magician's hat and the candy-inspired skill effects. The orange lollipops circling him are also too cute! Seriously, we think we found our new BFF.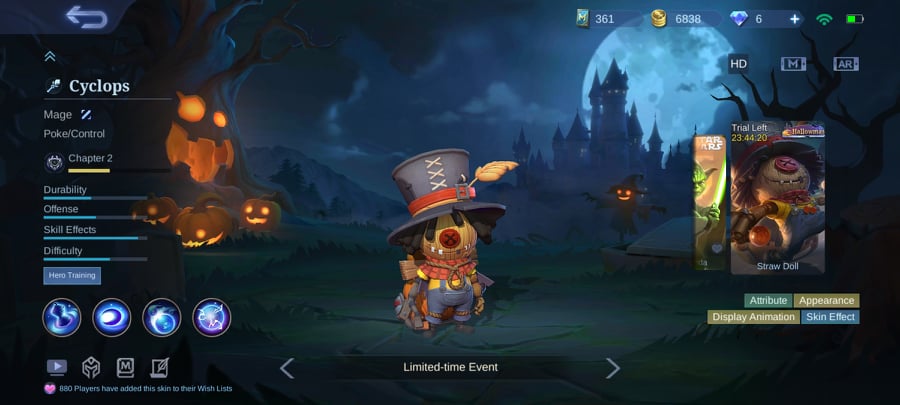 Don't forget to top up on your Mobile Legends Diamonds only at Codashop. We guarantee faster and more convenient top-ups so you can enjoy a hassle-free gaming experience.