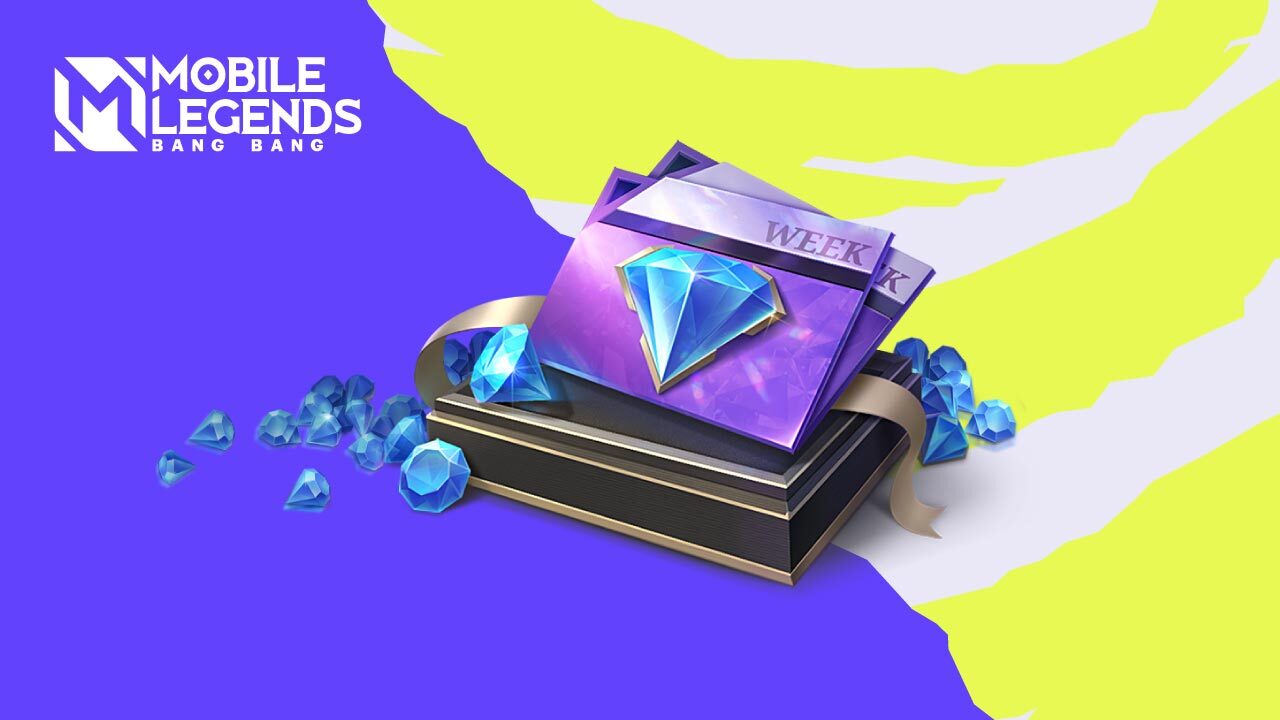 Maxing out your emblem stats, spamming cute emotes, and slaying in your favourite hero skins add a new layer of fun and satisfaction to your MLBB experience. Whether you're saving up for bundles or a hero you've read about in one of our guides, you should check out Moonton's new MLBB Weekly Diamond Pass.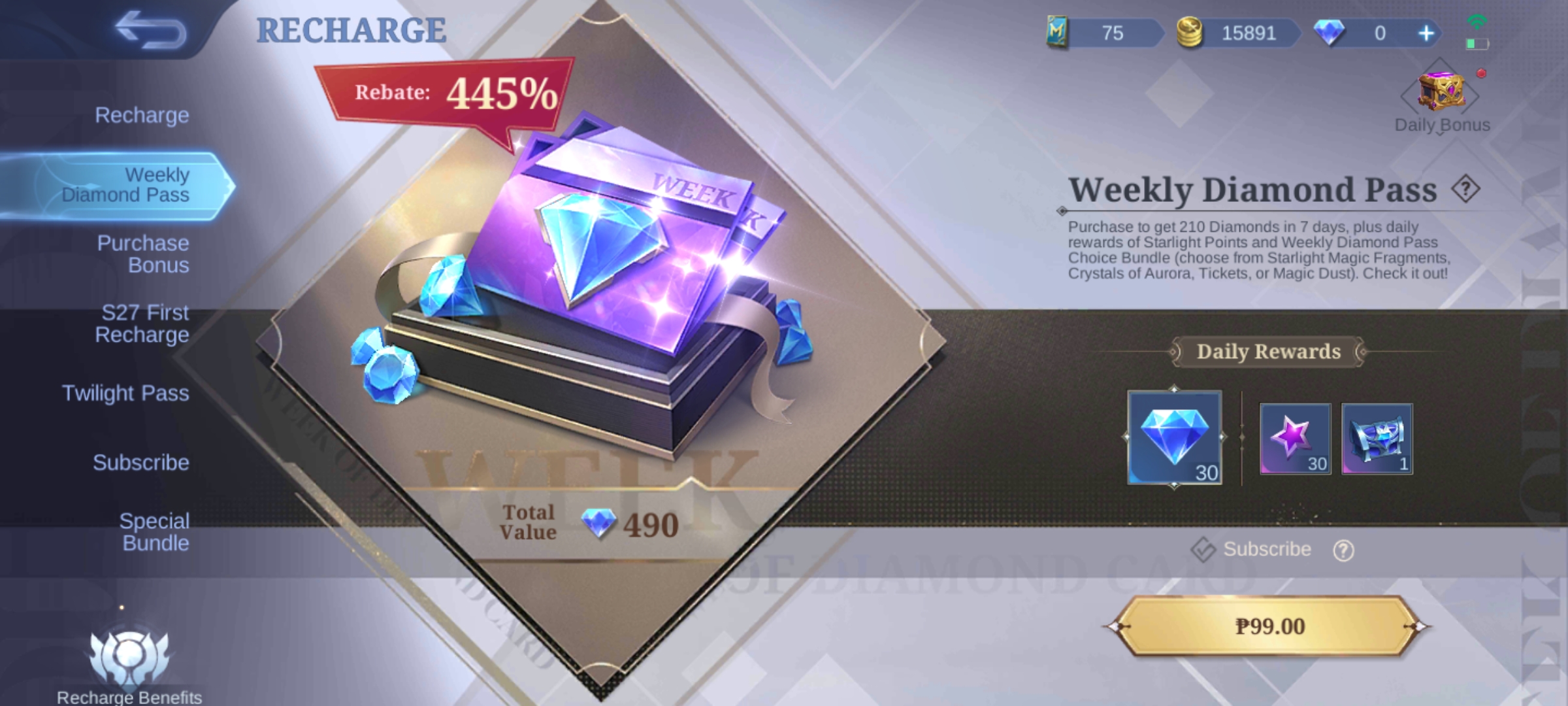 The Weekly Diamond Pass is the deal if you want to score the most bang for your buck. It gives you a total of 210 Diamonds, 210 Starlight Scores, and 7 Diamond Pass Choice Bundles over seven days for only USD 1.99. It's a good deal, especially if you're levelling up your Starlight Membership and if you like testing your luck on Lucky Spins. The Diamond Pass Choice Bundle lets you choose from the four different items listed below:
10x Starlight Magic Fragment

10x Crystal of Aurora

20x Ticket

20x Magic Dust
Rewards are given at 0:00 Server Time and expire after 24 hours, so make sure to log in daily to get full rewards. You should also know that the First Recharge or any Recharge Tasks don't count Weekly Battle Pass purchases.
How to purchase the Weekly Diamond Pass on Codashop
Sold? Head on to Codashop for a safe and easy transaction. If you're feeling generous, you can also gift one to a friend:
Enter your MLBB User ID and Zone ID. 

Click Weekly Diamond Pass.

Choose your preferred payment method. 

Click "Buy Now" to complete the transaction. The Diamonds will be directed to your account immediately.
Note: Make sure your account is at least Level 5. You can also buy additional Weekly Diamond Passes as long as your remaining duration is less than 70 days. 
You can also buy it in-game by tapping the Diamond icon at the upper-right corner of the MLBB Main Lobby and tapping the Weekly Diamond Pass box. Note that the first box automatically renews your weekly subscription and deducts funds from your e-wallet. If you want to try it out for just one week, click the second option.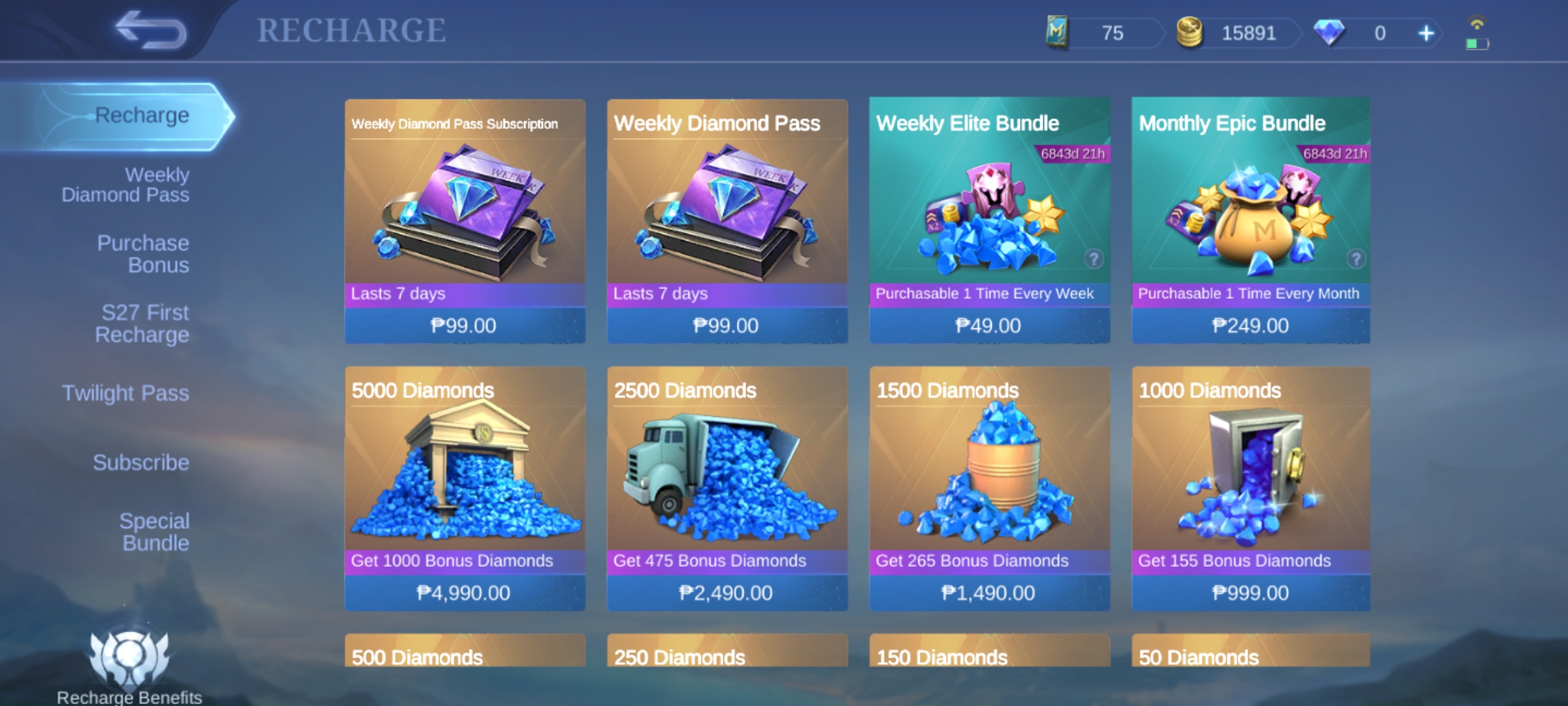 Is it worth it?
The Weekly Diamond Pass' total value is 490 Diamonds if you don't miss a day. That's almost five times the regular rate, which is 55 Diamonds for 1 USD. It's one generous deal for both light and heavy spenders and those looking to test the waters outside the F2P realm.