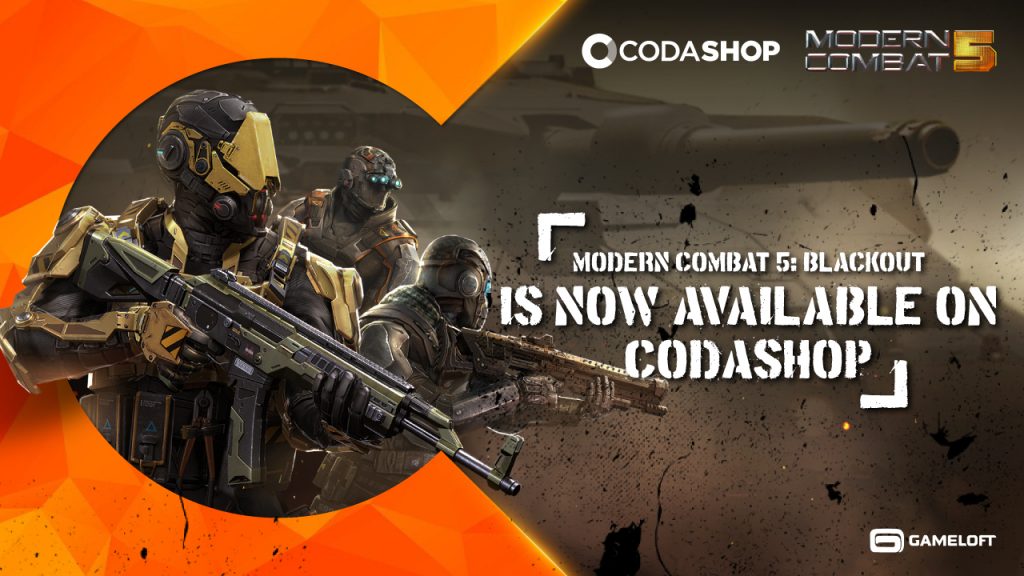 If shooter games are your forte, you'll never go wrong with Modern Combat 5: Blackout from Gameloft. Gather your squad to test your individual and team tactics as you battle other squads. You can also play solo as Caydan Phoenix to try and save the world from the clutches of a lunatic anarchist — engage in fast-paced story missions and accomplish first-person-shooter challenges.
Experience intense action in this hi-octane shooter game! Gameplay is hyped by top-caliber graphics, full multiplayer, a dazzling range of weapon customization, plus familiar experience and progression. Shoot weapons, throw grenades, knife enemies, jump over obstacles, and use abilities for each class to complete missions.
Choose your class
A key feature of Modern Combat 5 is the option to pick from 10 customizable soldier class. Choose your soldier from Assault, Sniper, Support, Heavy, Recon, Bounty Hunter, Sapper, X-1 Morph, Kommander, and Marauder. Each class features different weapons and you can also trigger class-specific skills by earning and spending Skill Points.
Weapons, armors, and more
Apart from powerful skills, you can arm your characters with a wide array of weapons — from assault to sniper rifles, submachine guns, and rocket launchers. But that's not all! You can also use drones and other futuristic energy weapons to gain an advantage. You can unlock these weapons for each class by collecting Blueprints. 
Modern Combat 5 also features Armor parts and Armor Cores, both of which provide unique enhancements and abilities to help you in battle. A ranking system called VIP level is also available, rewarding players for purchases they made.
High-powered multiplayer
If you're a gung ho, you can engage in epic team clashes in Squad vs. Squad matches. Test your skills and drop into Battle Royale and be the last one standing among up to 70 players. You can talk to others and discuss tactics and updates via the Global and Squad Chat. Best of all, you can win free rewards and other cool prizes in limited-time events.
Unified game progression
Players can level up and accumulate XP by playing solo missions, participating in team play matches, and also in Battle Royale. They can unlock higher-tier guns and other weapons by mastering lower-tier ones. The perfect weapon can be yours through customization using a host of attachments and leap straight into the action.
Customizable controls
Modern Combat 5 is very intuitive. The game offers highly customizable controls to allow players to play the way they want. You can choose from these options to customize your play interface: Auto-crouch, Auto-sprint, and Auto-fire (For singleplayer). It also supports HID game controllers and MOGA Pro in mode B (HID Mode).
Don't forget to top up Modern Combat 5: Blackout Credits and VIP Points in seconds only at Codashop! It's convenient with plenty of payments available. No credit cards or passwords required.