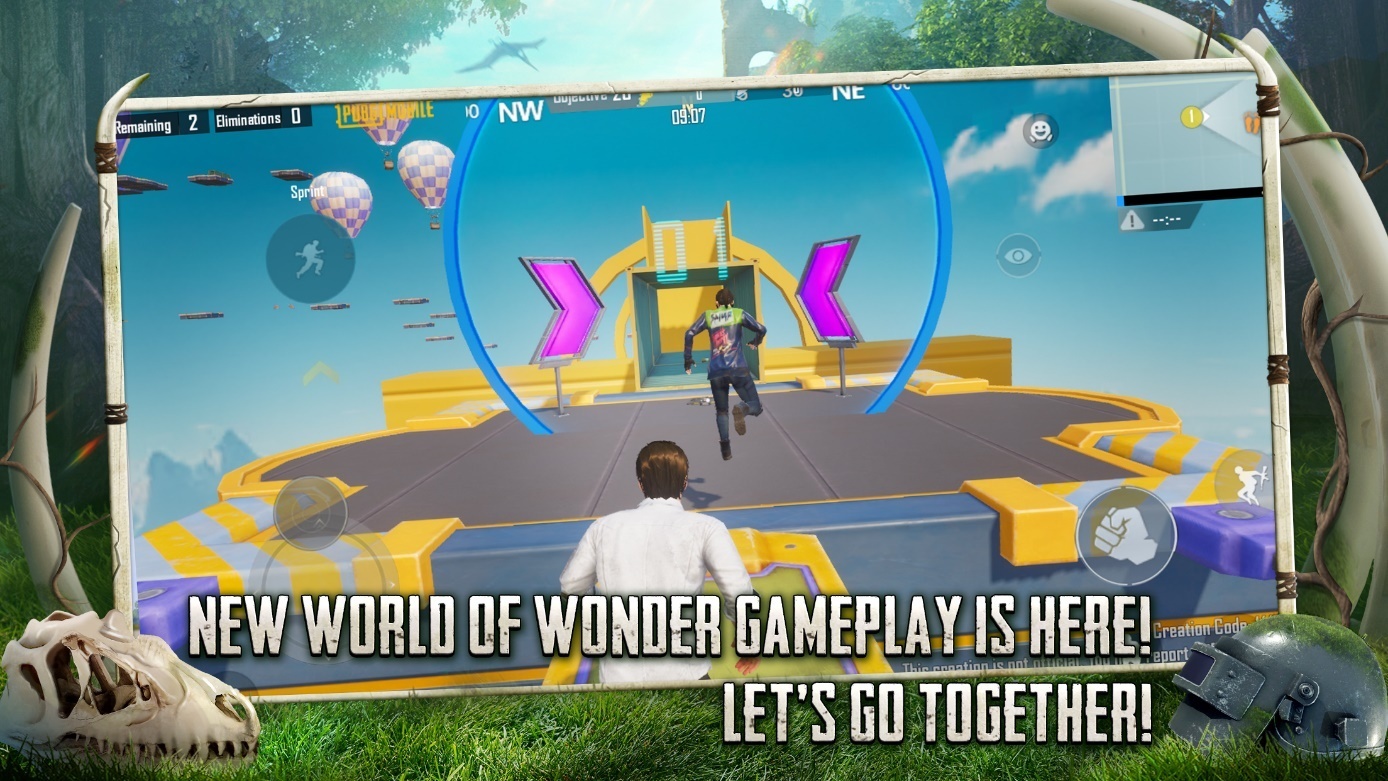 As soon as Tencent Games rolled out World of Wonder in PUBG Mobile servers, player-created lobbies poured in and flowed like a river, and it didn't take long for the community to get some great catches from this steady stream of creative game modes. Even the good folks at PUBGM have their favourites, which they shared in this Instagram post: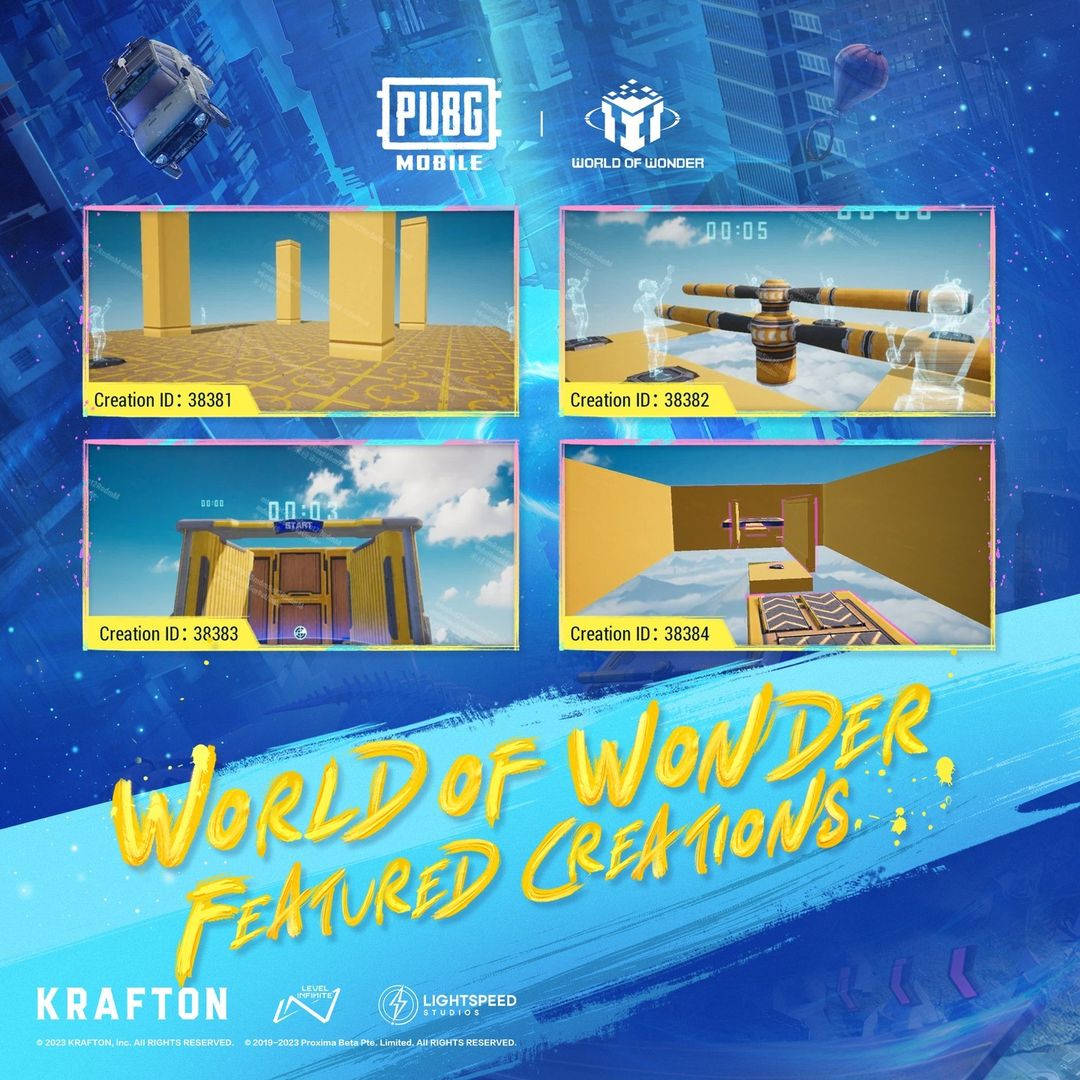 PUBG MOBILE (@pubgmobile) | Instagram
World of Wonder Parkour Game Modes
One World of Wonder genre that's been making the rounds lately is parkour games, which, unlike the usual cut-throat battle royale modes, are more light-hearted and focused on deliberate and precise movement. That doesn't mean the competition isn't as tight, though, as players without a grasp of good movement will have a higher risk of elimination. 
If you're up for the challenge, here are some picks from the PUBG Mobile team. To access these, tap on the WoW (Beta) tab and type in the following Creation Codes: 
38381 (King of Grenade) – throw bombs strategically in this 14×14 map and make your opponents lose footing. King of Grenade games only consist of 4 players, and with an average game time of 10 minutes, it's an enjoyable way to cool down between rank pushes.

38382 (Jump or Die) – Jump or Die games are all about timing. Get ready to jump or crouch in time to be the last man standing. 

38383 (Rainbow Road) – jump through several obstacles with increasing difficulty and reach the finish line for a new High Score! Remember to jump at the very last second to go further. 
38384 (Trap Park) – avoid traps and choose the right portals to reach the finish line first. The current record is 1:01, good luck beating that!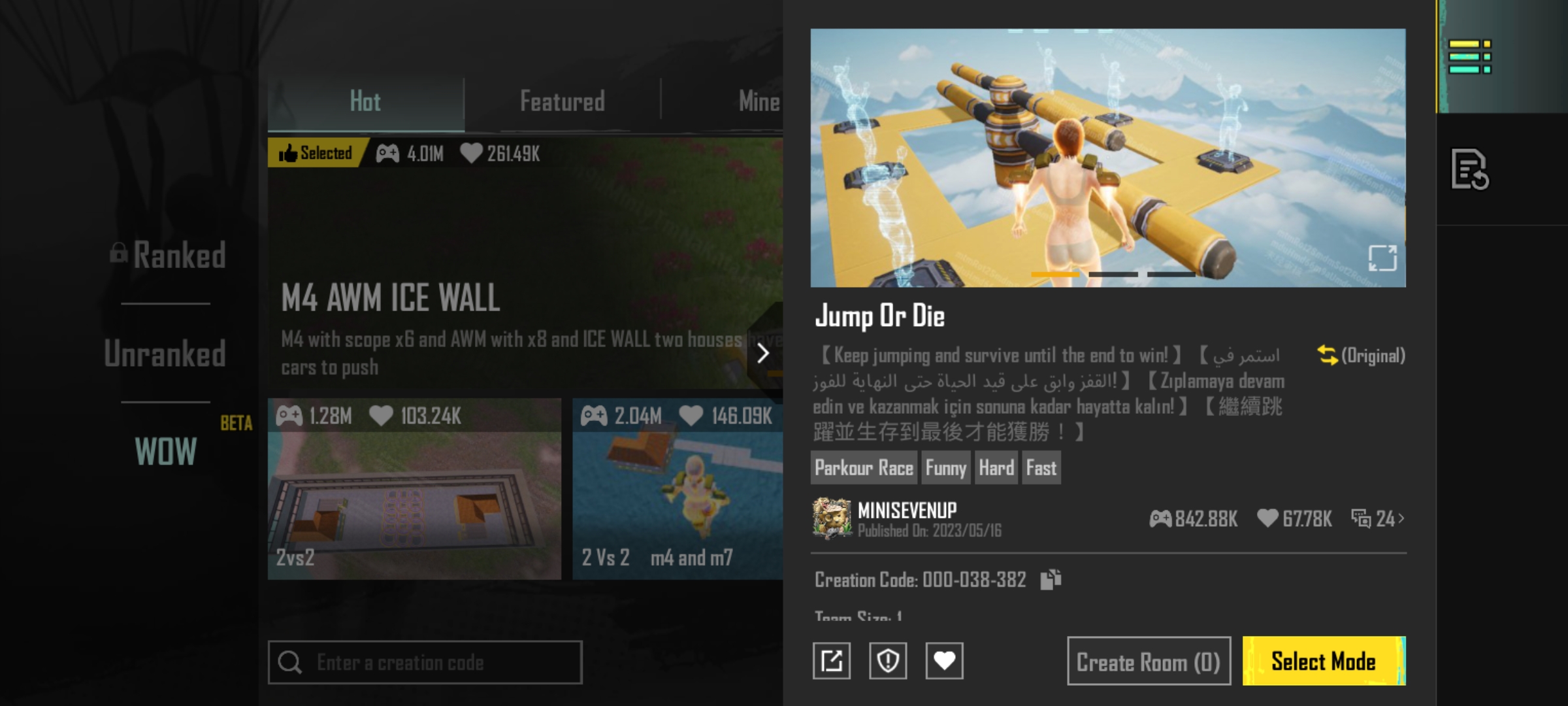 Conclusion
Since these game modes are all created by fellow PUBG Mobile players, the only rewards you get are fun times and bragging rights. But who knows? If these game modes gain enough attention and positive player feedback, I could definitely see them being added to PUBG Mobile's permanent game modes. 
For more PUBG Mobile guides and deals on PUBG Mobile UC top-ups, visit Codashop for a leveled-up gaming experience.