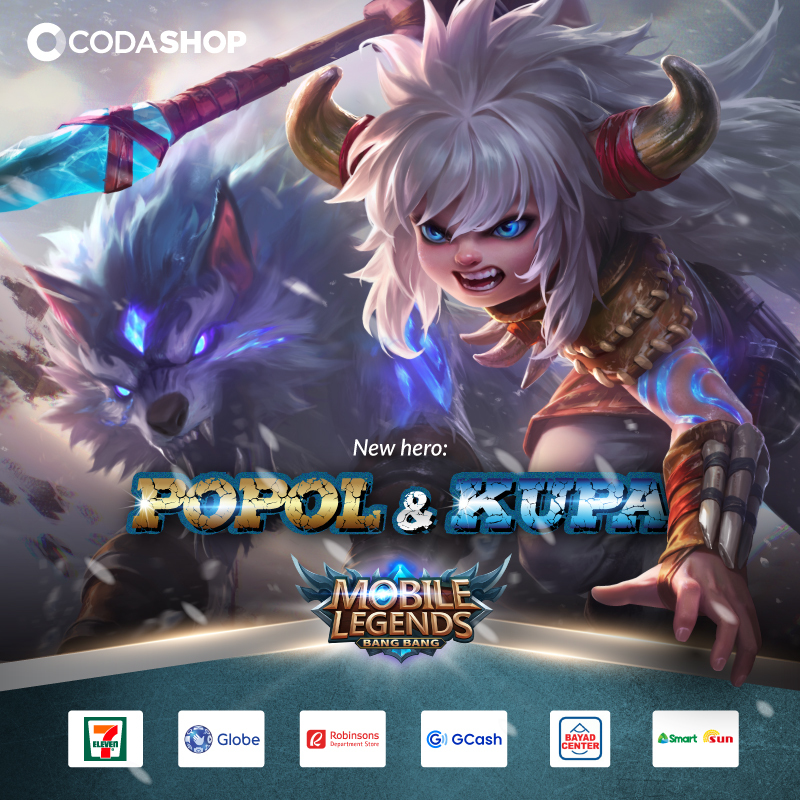 New hero alert 🤩
Isn't it a joy to have a companion by your side in a battlefield? MLBB's new hero: Popol and Kupa is our dream duo. They protect each other and fight together to conquer the Land of Dawn!
Special skills include: summoning Kupa back to the battlefield, ordering Kupa to bite the enemies after Popol throws a spear at them, and setting a trap that will detonate when an enemy is near.
It's time to switch to a new Marksman! Own this hero now, purchase your MLBB diamonds at Codashop now!