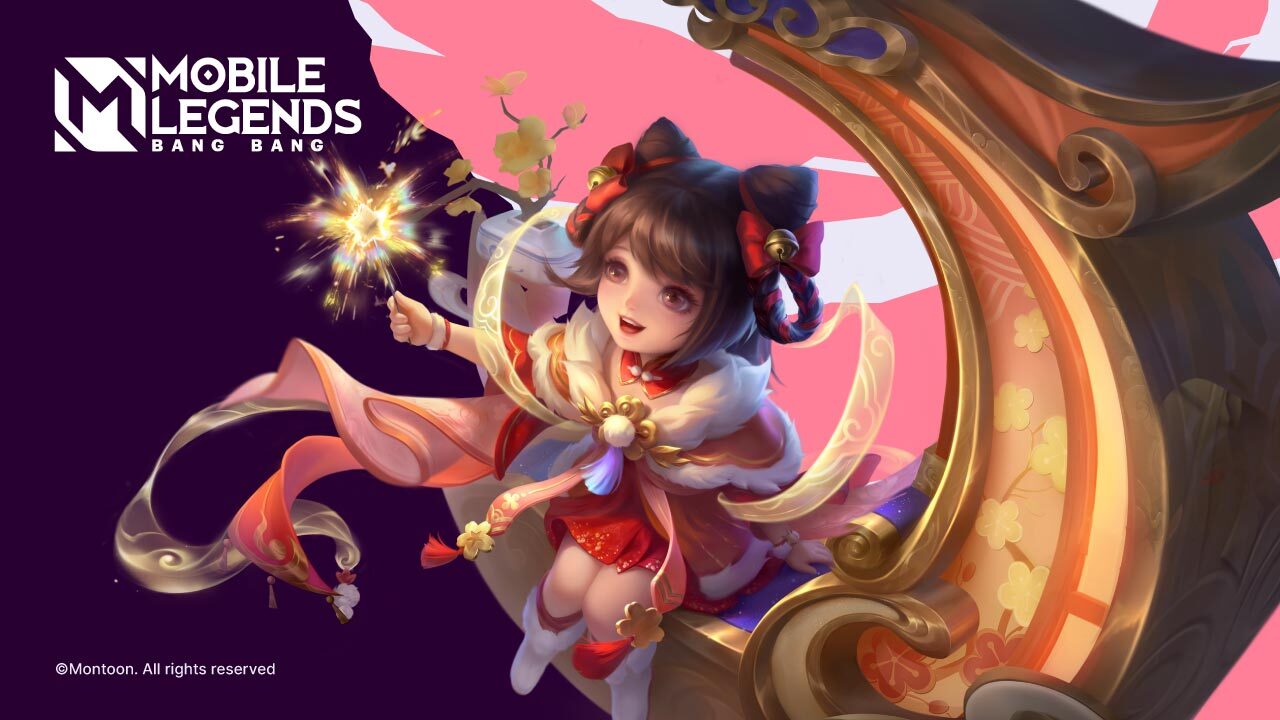 As the Lunar Year approaches, so does the time to get Mobile Legends' Lunar New Year skins. These skins are a cheerful way to celebrate LNY in the game, with influences coming from elements of Chinese culture, including fireworks, vividly colored lanterns, and even the iconic Lion Dance!
List of Lunar Fest Skins
These limited-edition skins are making another comeback! Check out these Lunar Fest skins to join in the fun.
Aurora: Foxy Lady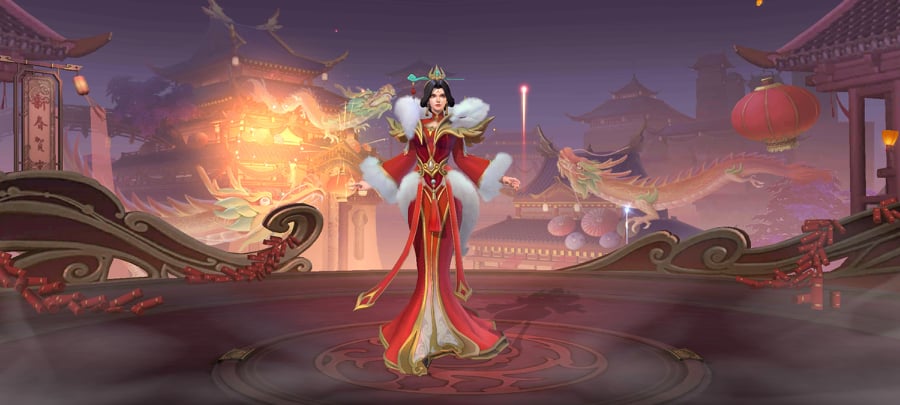 The Frost Oracle's eye-catching Foxy Lady Lunar Fest skin will undoubtedly catch everyone's attention! Aurora's redesign focuses more on the elegance of her dress, featuring the colors red and gold with fur linings. Her skill effects are also more defined and, although elegant, quite frightening.
Lolita: Lion Dance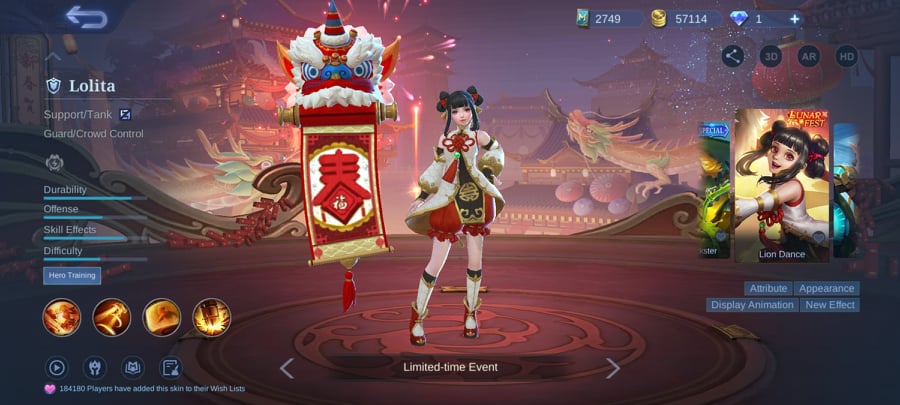 Lolita's LNY skin is as joyful as she is, donning a traditional Chinese outfit with puffy shorts. Her hammer was transformed into a dragon's head with a banner hanging from it—clearly inspired by the Lion Dance.
Luo Yi: Dawning Fortune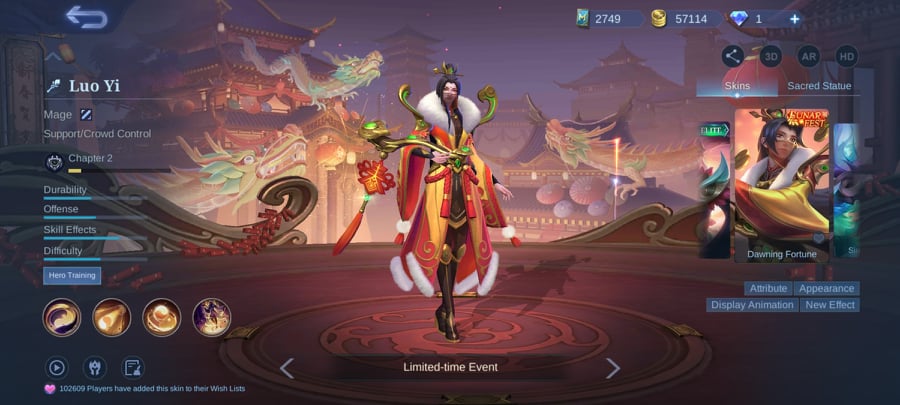 Arguably one of her best skins, Luo Yi's Dawning Fortune Lunar Fest skin features a stunning traditional outfit in vivid colors. The Yin-yang Geomancer wields what looks like a pipe and gazes at you as if urging you to buy her skin.
Odette: Auspicious Charm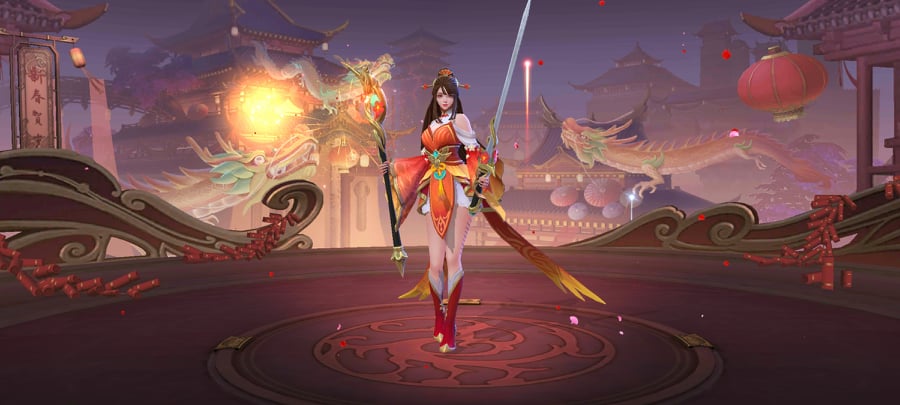 The beautiful Swan Princess also depicts an image of grace with her Auspicious Charm Lunar Fest skin. Her animations are fluid and elegant, with her skills giving off different shades of orange and gold that reflect the LNY theme.
Sun: Spring Blessings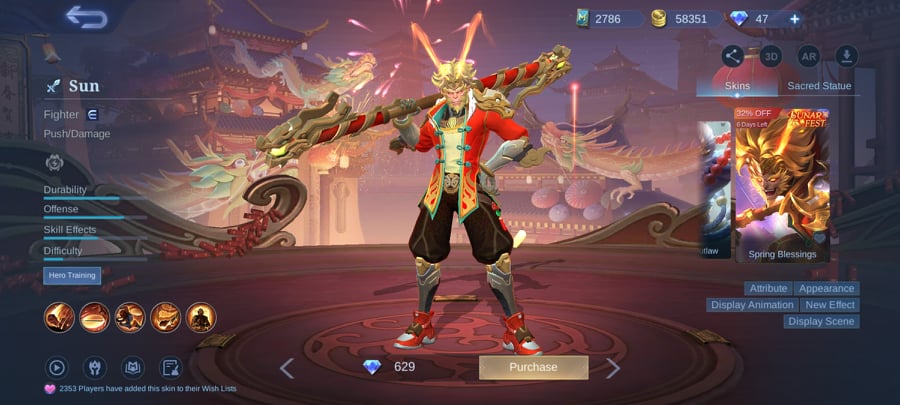 The Monkey King Sun's Spring Blessings Lunar Fest skin is a majestic sight to behold. He dons what looks to be an open Wushu top and pants. Sun also changed his hairdo and turned into a blond man. It's funny how he's wearing sneakers, but it honestly goes well with his over-the-top design!
A New Addition
Chang'e: New Moon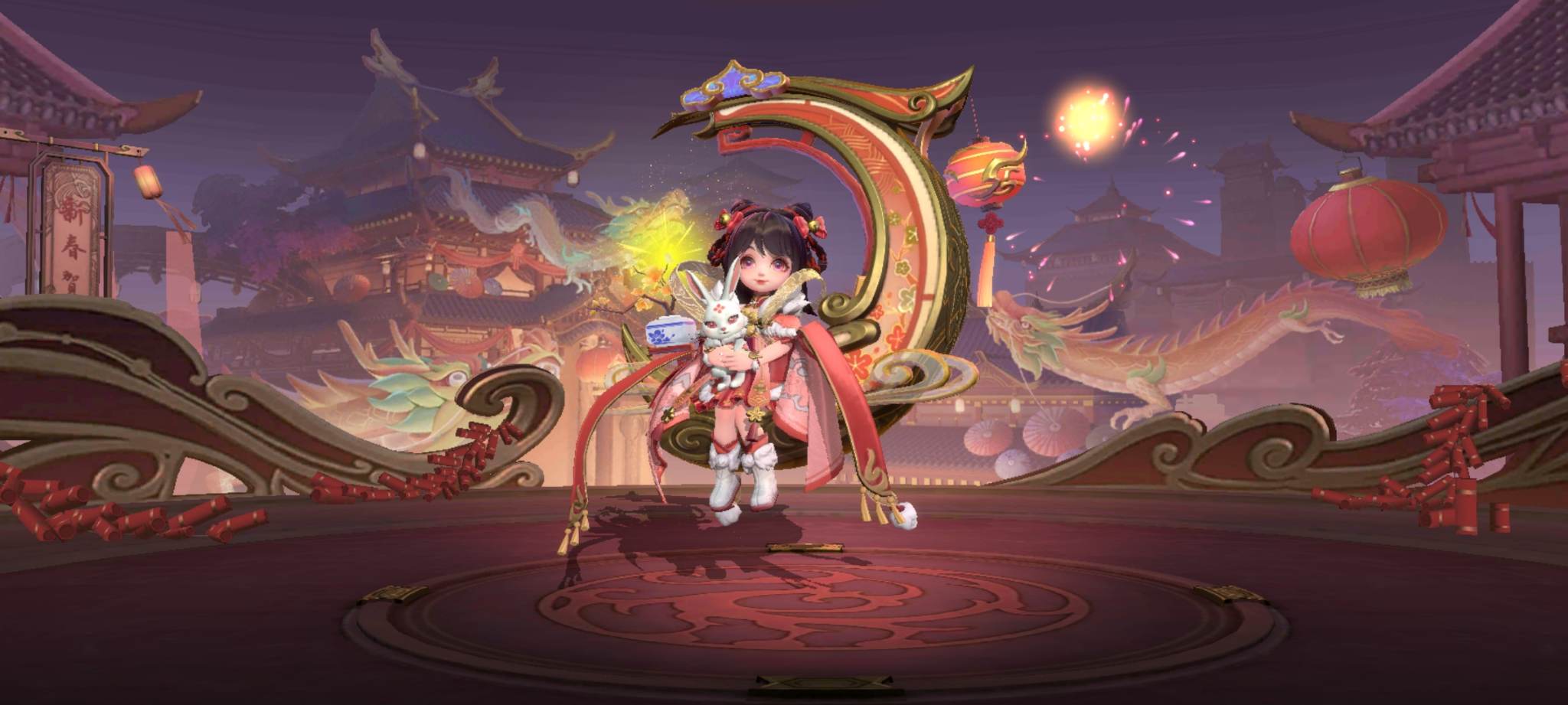 Another addition to the Lunar Fest skinline: Chang'e's New Moon. It is over-the-top adorable, with a tiny, flowy pink dress on Chang'e and her hair in an updo that makes it look like she has cat ears. A miniature bonsai sits on her LNY-themed moon as she hugs a little bunny.
You can obtain the new skin for 899 Diamonds. Players can also take advantage of the 32% discount to get her skin for 609 diamonds until January  24.
Are you looking forward to having Chang'e's new skin in your collection? Let us know in the comments!
Remember to top up your Mobile Legends Diamonds only at Codashop. We guarantee faster and more easy top-ups so you can play without interruption.