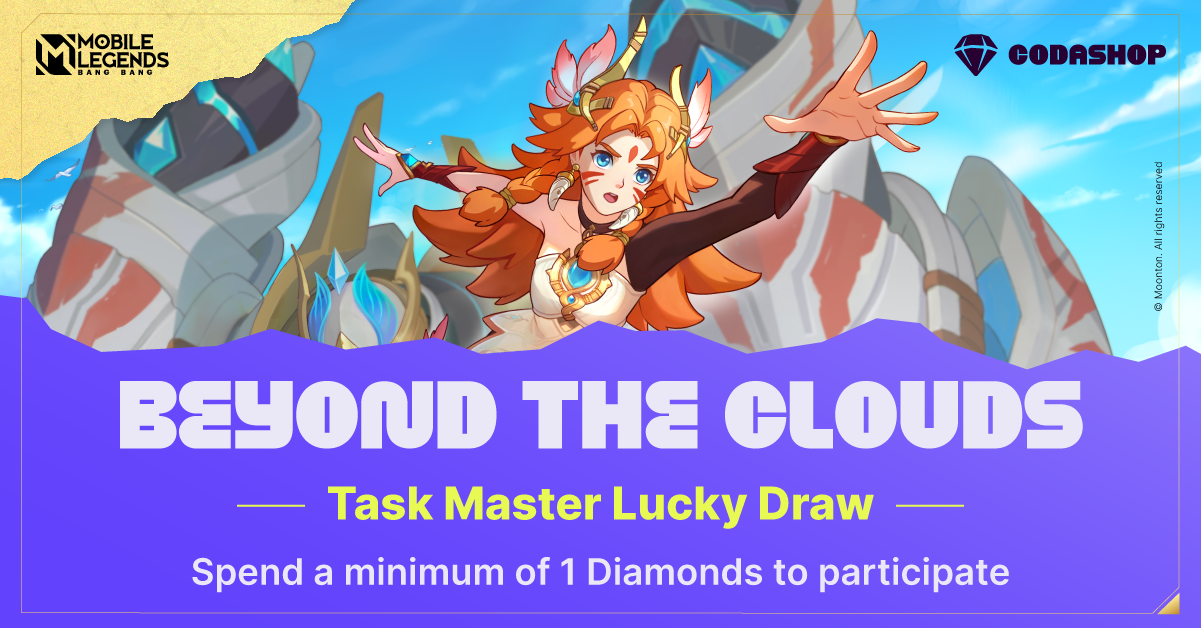 In Mobile Legends: Bang Bang (MLBB), there's a character named Edith. She has a special "Beyond The Clouds" skin that makes her look fantastic. This article talks about why this skin is cool and gives you an easy guide on how to get it in the game. If you're a fan of MLBB and want Edith to have a unique and stylish appearance, just keep reading!
Skin overview
The brand-new Edith Beyond The Clouds skin gives off a delightful Studio Ghibli feeling, like a magical amazon with feathers on its hair, feet, and even cute tooth-shaped earrings. It's a charming mix that adds a touch of enchantment and wonder.
How to get the skin?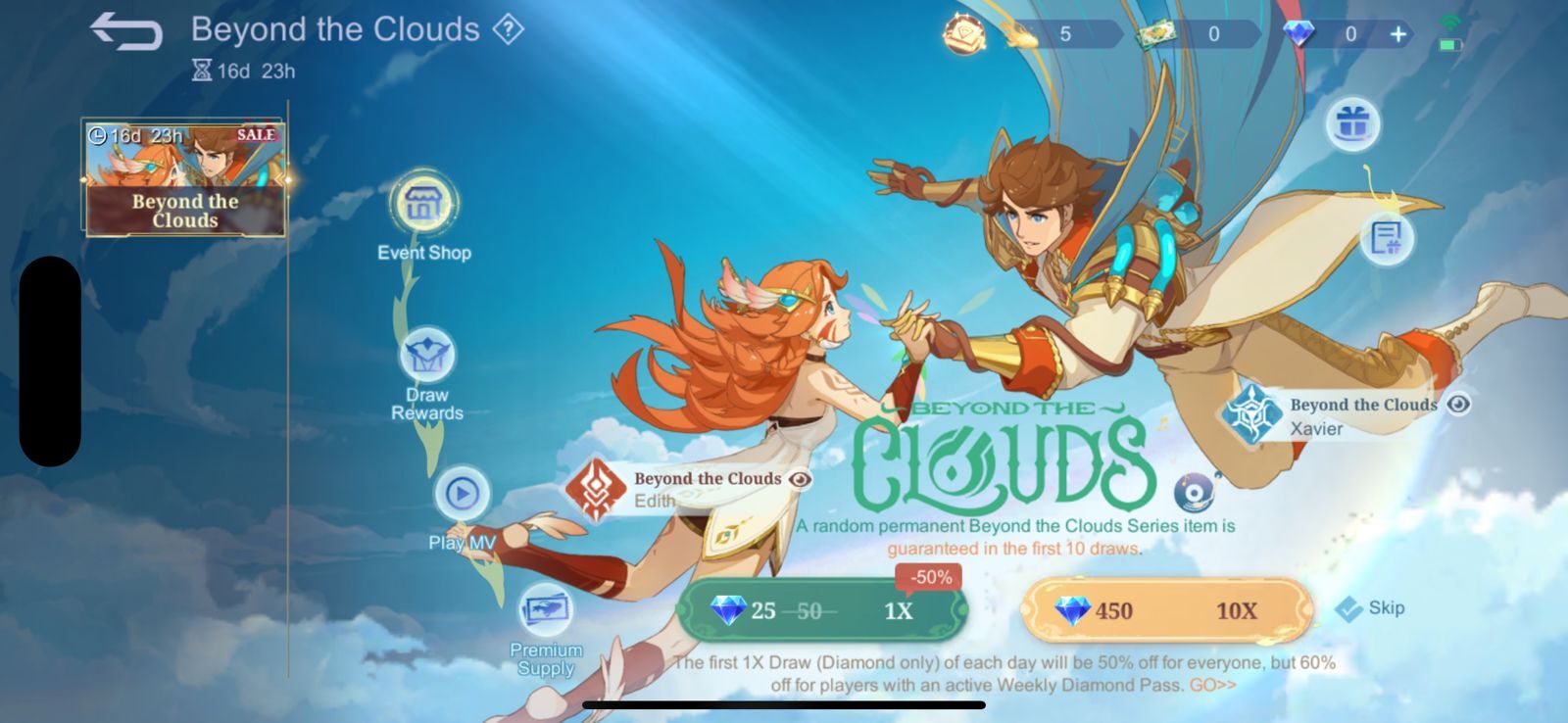 You can get the Edith skin by participating in the draw event starting August 12. It costs 50 diamonds for one draw, but the first draw gets cheaper by 50% daily. You can also do a 10x draw for 450 diamonds. A random Beyond the Clouds item is guaranteed at the first ten draws. This may be the Edith or Xavier skin, Battle Emote, Killing Notifications, or Battle Effects. Every draw may also give you some Skywhale Essence, which you can use to buy at the Event Shop. The Edith skin needs 800 Skywhale Essence.
So, there you have it, the captivating tale of the Edith Beyond The Cloud skin. If you're a fan of Studio Ghibli, then this is an opportunity you can't afford to miss. It's not just a skin; it's an embodiment of magic and elegance that can be yours. Take the chance to add this enchanting piece to your collection. 
With a sprinkle of luck and a dash of determination, you could be walking alongside Edith, adorned in the ethereal Beyond Cloud skin, ready to command the battlefield in a new light. Embrace the allure, seize the opportunity, and let the Beyond Cloud skin transform your gaming experience into a realm of breathtaking beauty and wonder.
Make sure that you have enough Diamonds to have this skin.  Don't forget to top up Mobile Legends Diamonds only at Codashop. We guarantee faster and more convenient top-ups to enjoy a hassle-free gaming experience.