How do you feel about infusing the spirit of dragons to your weaponry, breathing fiery headshots to slay your enemies? Sounds totally psychedelic, right?
Prepare your wallet as Riot Games unleashed its first Ultra Edition skin last July 10, the dragon-themed Elderflame pack! While the idea of having powerful medieval creatures transformed into handheld weaponry is astonishing, one question burns brighter than the others: Is the price tag worth it?
Let's dig deeper into the anatomy of the Elderflame to learn more.
Awaken the fire with a fee
Valorant's top-of-the-line Elderflame pack has some pretty impressive aesthetics that fans are understandably excited about. To wield these dragons at your command, you will need to shell out roughly $95 (9900 VP) for the full, four-pack line. Each gun costs 2475 VP, going almost the same as that of lower-end bundles. This is Valorant's most expensive bundle to date.
To give new users a quick background, Valorant has its own range of price tiers for skins.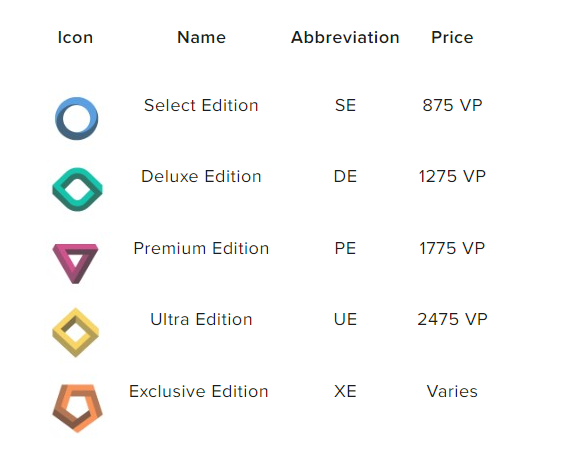 The famed Elderflame belongs to the Ultra Edition (UE) bracket, so when players see that yellow square icon, they'll have an idea how luxurious your arsenal is.
The set will give users four gun skins, each imbued with a unique fire-breathing dragon for Vandal, Frenzy, Judge and Operator. It comes with a knife too (Phoenix mains out there are surely in for a treat!). Note that for each gun upgrade you make from Level 1 to 4, the shooting and reload animation will also evolve. And as you go for the round-ending kill, an Elderflame dragon will appear atop your enemy and mercilessly incinerate him to seal his doom. Now that's absolute kick-ass!
Watch Valorant's skin reveal of the Elderflame bundle.
Get it while it's hot (or not)
In terms of visual offering, Elderflame is a good investment. This collection is done creatively with similar cosmetic execution not normally seen in other FPS titles. Playing with dragon-themed guns, each weapon looks magnificent with its extreme metal aesthetic, elaborate design and action-packed visuals. The dynamic game effect alone is worthy to brag about. It brings a whole new meaning to hype as players will enjoy racking up the kill count and see dragons in their full blaze of glory.
You will also notice that gun animation is well-emphasized when you jump from one level to another. This may appeal to avid weapon collectors who value attention to detail. Even self-confessed dragon masters may dig this feature being in sync with their dragon-taming dreams. One baffling question though is, where is the trigger? If you've seen the trailer, you will definitely give it a second or third look. But given that, the overall cool factor of having to wield a dragon to shoot down enemies is what makes this deal sweet. Not to mention that buying itself is a solid support to game developers to help keep the industry going.
On the other hand, the hefty label may seem out of reach for some players. Basing on other Riot buyables (LoL premium skins valued at $25 tops for example), the Elderflame series sets the tone higher at nearly $100 for a complete set. However, in terms of pricing, players can always take comfort knowing that Valorant is a completely free-to-play game. Buying a skin is not a requirement. Another point is for players to be fully accustomed to using the four guns and not just one or two – to fully appreciate the set value.
The introduction of the Elderflame and how it tries to target a specific audience might prove effective in the long run. At this early juncture, we can only expect more how Riot will surprise gamers with their crafty ideas. Overall, what's important is that Valorant has a rapidly-growing player base. Riot Games is cruising a good direction in terms of listening to what the community wants and delivering it.
Don't forget to buy VALORANT Points only at Codashop. We offer 100% safe and convenient top-up experience with only the trusted payment partners in the Philippines. Millions of gamers count on us for #BetterFasterSafer recharge.
Convenient Top-Up Experience
Need to load up on VALORANT Points? Topping up at Codashop has never been easier! We deliver exceptional service by providing you with the fastest, the easiest and the safest way to recharge.
Millions of gamers & app users trust Codashop for providing a seamless top-up experience. No need for you to go through tedious registrations or remember your log-ins every time you make a purchase.
To make it more convenient for our users, we have partnered with the most trusted payment providers in the Philippines. You can opt to pay via online transfer or over-the-counter, among others. Our growing list of partners include: 
Globe & TM
Smart, Sun & TNT
GCash
GrabPay
Bank Transfer
Payment Center
7-11
At Codashop, we make your top-up experience sweeter with the best promotions and exclusive deals on your favourite games and apps, including skins and access to exciting premium features.
Guaranteed Safe & Instant Delivery
At Codashop, customer safety is our #1 priority. Once you complete your payment, credits will be delivered straight to your account in just a matter of seconds. We guarantee your safety when transacting at Codashop so you can focus on other things that matter to you.
Our customer service champions are available 24/7 to make sure that every concern and suggestions are well-addressed. Let's have a quick chat on Facebook or send us a request using this form.
So what are you waiting for? Top-up VALORANT Points today, get more value for your money and enjoy #BetterFasterSafer top-up experience.