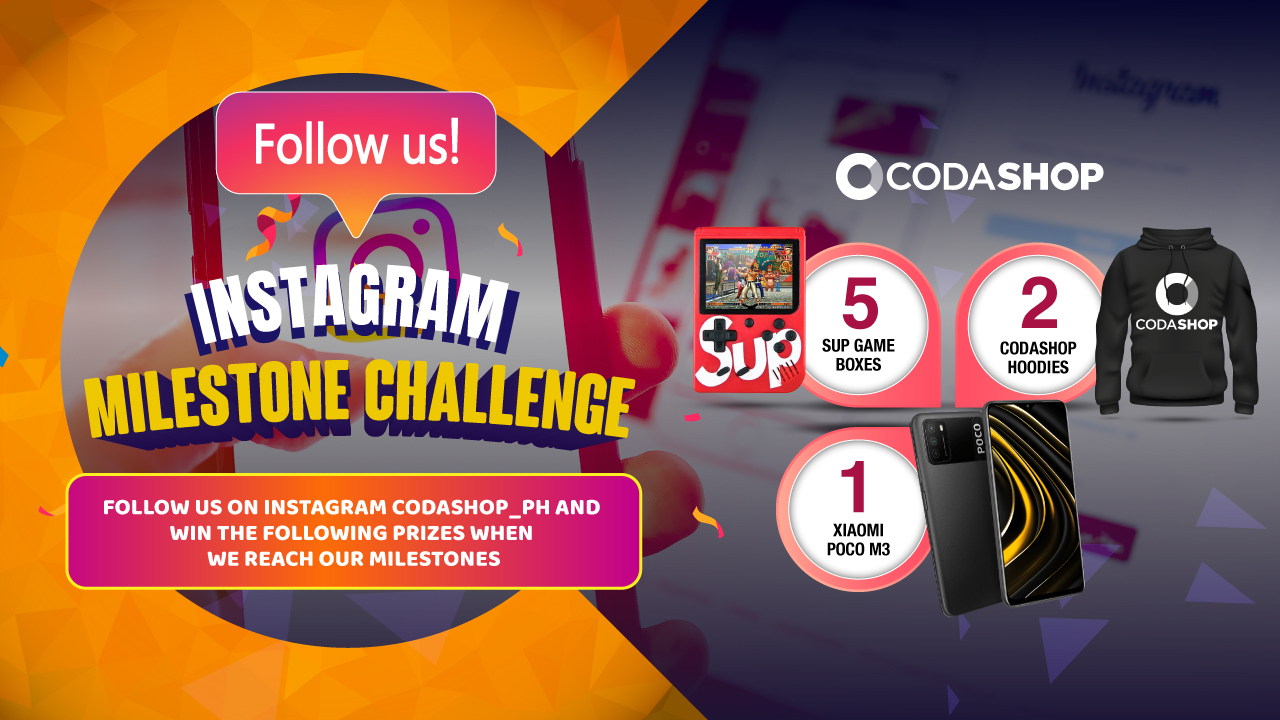 Instagram Milestone Challenge Terms and Conditions
The Contest is open to all residents of the Philippines, aged 18 years and above.
The Contest will commence on 18 February 2021 Philippine time. One follower is equal to one entry.
The Contest mechanics are as follows:
(1) To participate in the Contest, each participant must follow Codashop's Instagram account codashop_ph.
(2) Each follower as specified herein shall be referred to as an "Entry".
(3 ) Each participant may win only one (1) prize for the entire Contest.
(4) The winners will be selected via random picker at https://miniwebtool.com/random-picker/
(6) As soon as we reach the following tiers, the following prizes will be raffled off:
10,000 followers – 5 sup game boxes
11,000 members – 2 Codashop hoodies
13,000 members – 1 Xiaomi Poco M3
By taking part in this competition, all contestants are deemed to have provided expressed consent for Coda to process, use, and/or transfer (where necessary) the contestant's personal information, social media handle, and photos submitted, for the purposes of this contest.
The winner(s) will be notified via Instagram direct message, with information and instructions on prize collection. Prizes are not exchangeable by the winner(s) for cash or other items and are not transferable.
The prize must be collected within two (2) weeks from notification by Codashop. In the event that any prize is unclaimed within such period, or there is no winner determined in respect of the prize, it will be dealt with at Codashop's sole discretion.