Players in the thrilling world of Mobile Legends: Bang Bang (MLBB) frequently attempt to demonstrate their skills and achievements through their match history. On the other hand, some players may wish to preserve anonymity or simply avoid undue attention. If you're one of those players who wish to keep it private, this tutorial will help you hide your match history in MLBB, enabling you to enjoy the game without continuous scrutiny.
Why Hide Your Match History?
Hiding your match history can be a personal choice for various reasons. You can experiment with new heroes or strategies without the pressure of others judging your performance. Avoid toxic behavior from other players who might use your match history against you. Whatever the reason, MLBB provides a simple solution to protect your privacy.
Step by Step Process
Launch Mobile Legends: Bang Bang on your device.

Click on the Settings Button at the screen's top right corner.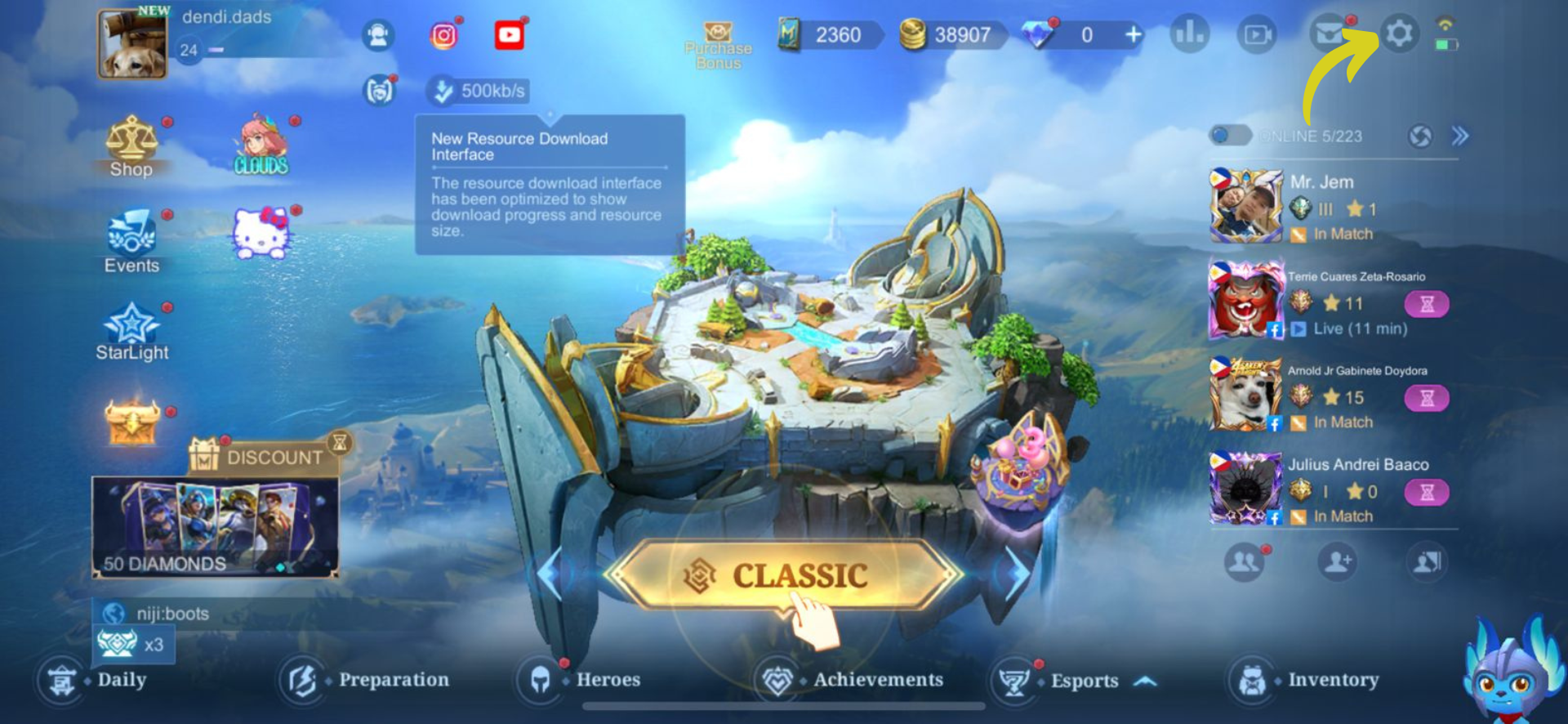 3. Navigate to the Privacy Section, the last section in the Settings menu.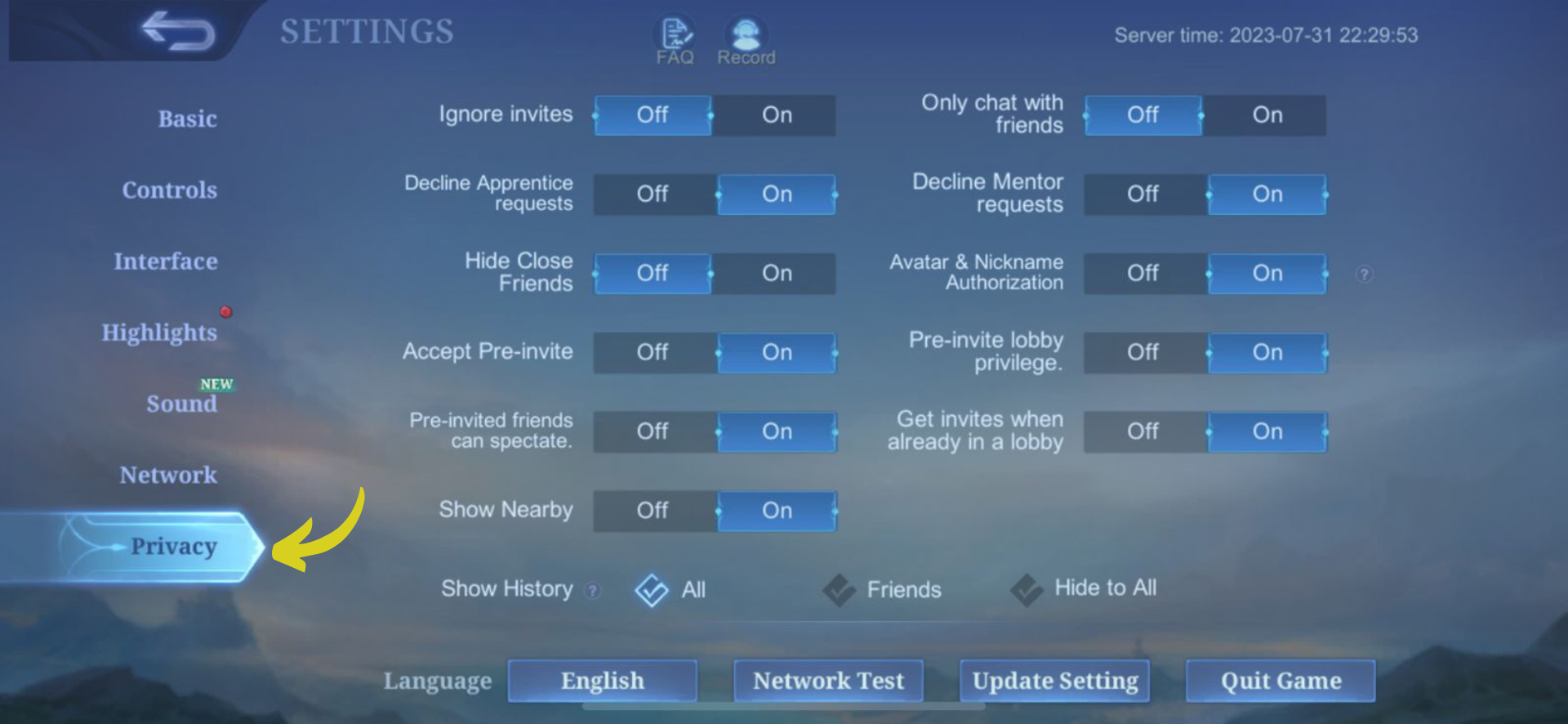 4. Customize the display of your match history by selecting from three options. By default,  all players can view your combat history, but you can only show it to your friends or conceal it from all players.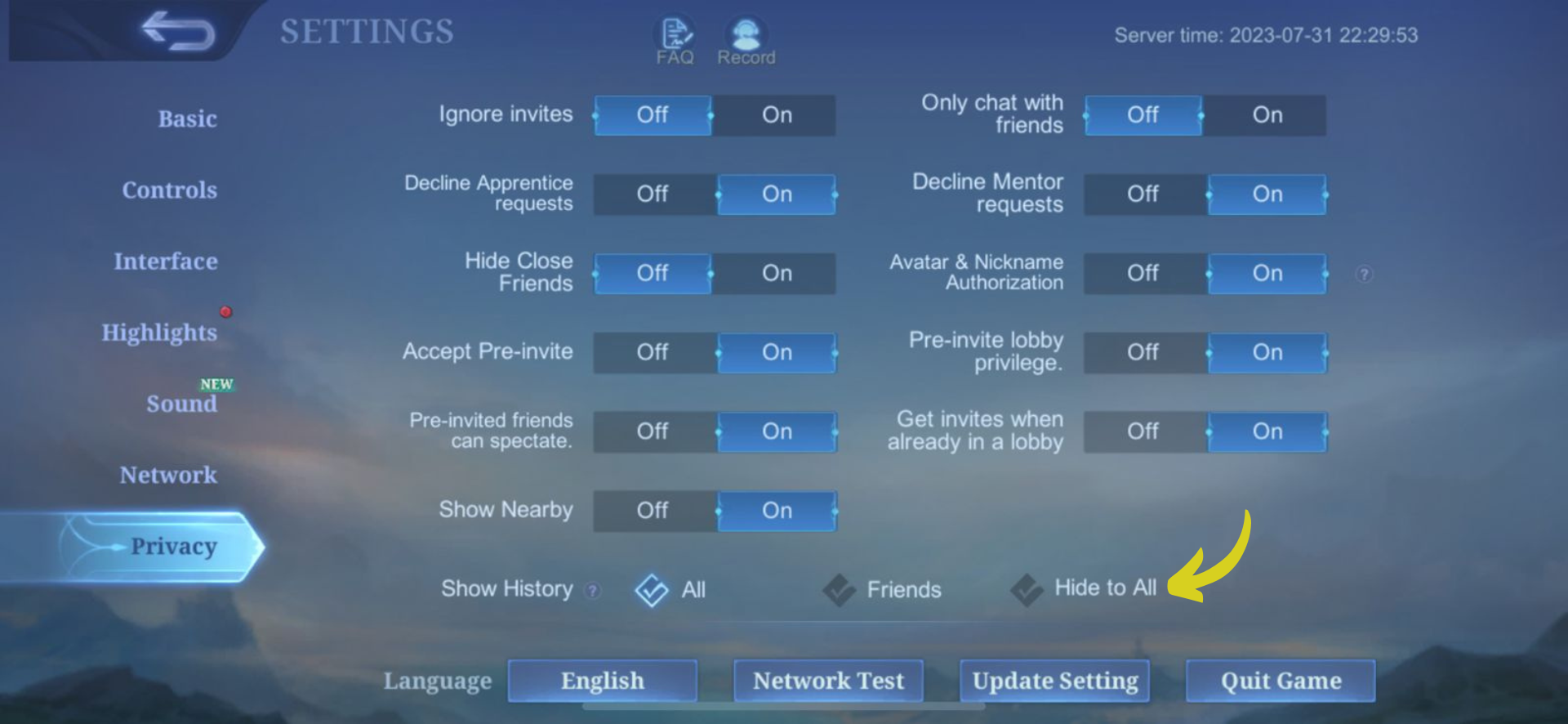 5. Toggle the visibility of your combat history to either display or hide it from all friends. Once you make this change, players can no longer view your battle history.
MLBB empowers players to take control of the visibility of their combat history, offering options for enhanced privacy and gaming experience. By accessing the Privacy Section within the Settings menu, players can share their match history with friends or keep it concealed from other players. This feature allows gamers to enjoy the game without thinking of what others think about their gaming. Happy gaming!
Don't forget to top up your Mobile Legends Diamonds only at Codashop. We guarantee faster and more convenient top-ups so you can enjoy a hassle-free gaming experience.