Battle Points 'money' buys cool stuff in MLBB
Battle Points, or simply BP, are obtainable in-game currency in Mobile Legends. Next to Diamonds and Fragments, you can use BPs to buy amazing goods. Players can obtain a certain amount of BP once they've completed a match, use BP cards, and even by selling inventory items. 
Fancy getting Gusion but still a couple of thousand short on BPs? Don't worry because we've listed down where and how you can farm for BP, the fastest and the easiest ways possible!
Where can you use Battle Points?
Battle Points can be used to purchase the following:

Via Shop:
Heroes: Amount ranges from 6500 – 32000 BP
Commanders: For Magic Chess. Amount ranges from 15000 – 24000 BP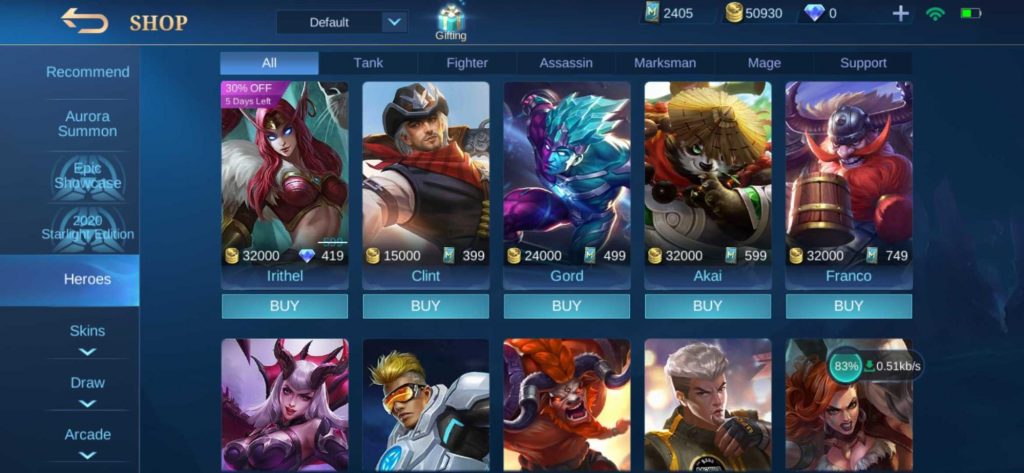 Preparation:
Emblem Matrix: Unlock 1x (600 BP), Unlock 5x (2700 BP)
Emblems: Limited Emblem Chest (400 BP), Lucky Common Emblem Chest (800 BP), Common Emblem Chest (1600 BP)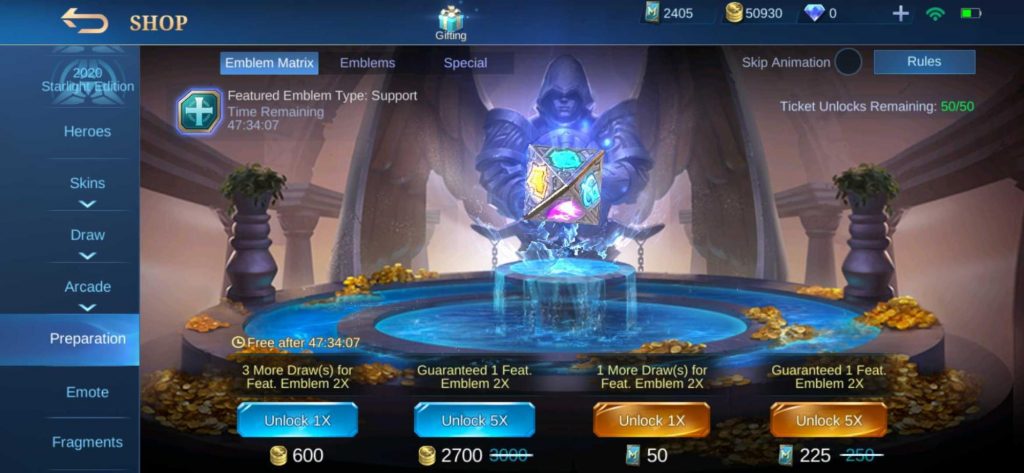 Where can you get Battle Points?
There are a variety of sources from which you can farm BPs, fuzz-free. All you have to do is to complete tasks, meet specific requirements and even just by playing. It's absolutely FREE! Let's start with the easiest.
Free Chests:

As the name implies, it's absolutely free. Open free chests every 4 hours (stacks up to 2 max) to unlock rewards including 40-50 Battle Points, random emblem fragments, Premium Skin Fragment and more. Easy peasy.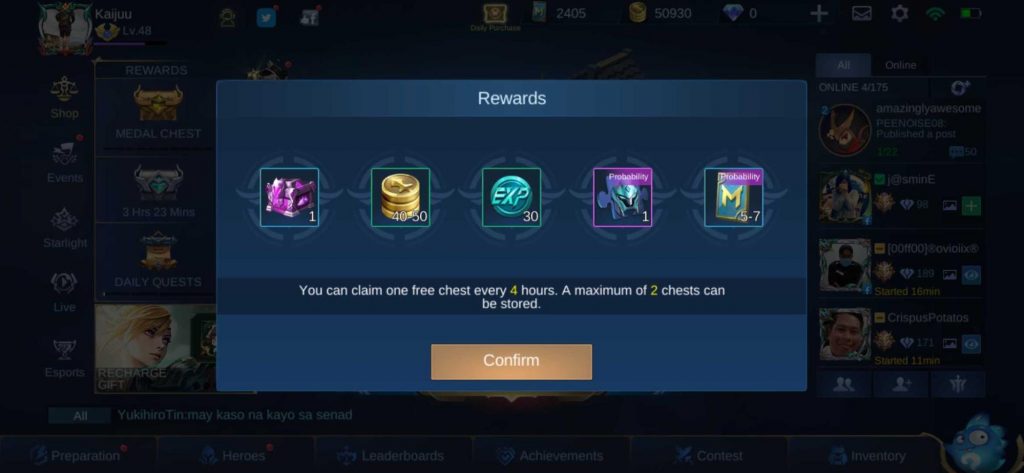 Daily Quests: You can earn additional BPs by completing Daily Quests ( earn up to 230 BP daily) once the required activity points have been met. Reach an accumulated activity score of 800 within the week and you get extra 500 Battle Points plus other fantastic rewards!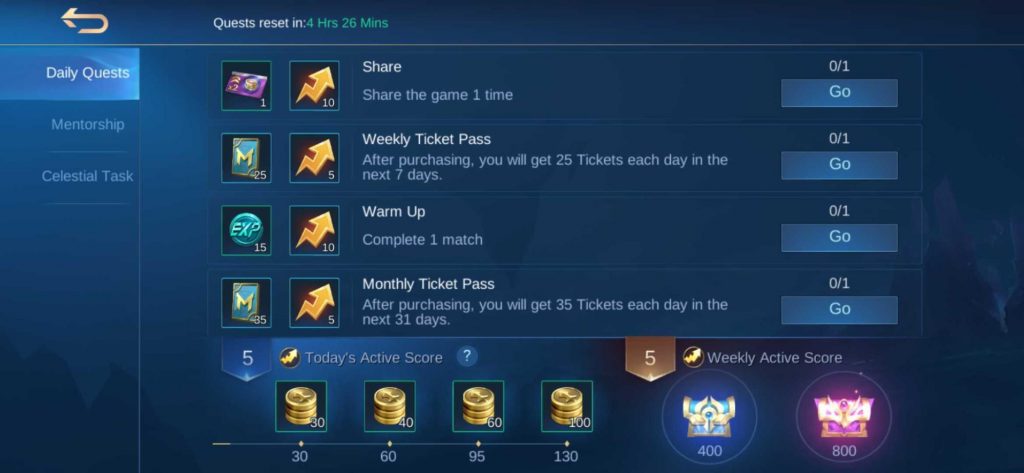 Lucky Spin: Are you feeling lucky? Push your fortune and go to the Shop tab and select Lucky Spin. Click on the big center button to activate the roulette for the chance to win 300 BPs and other random rewards (Featured Hero/Skin, Skin Trial Pack, Lucky Gem Fragment, and more). It even gives you a free draw which refreshes every few days. Regular spin costs 20 Tickets.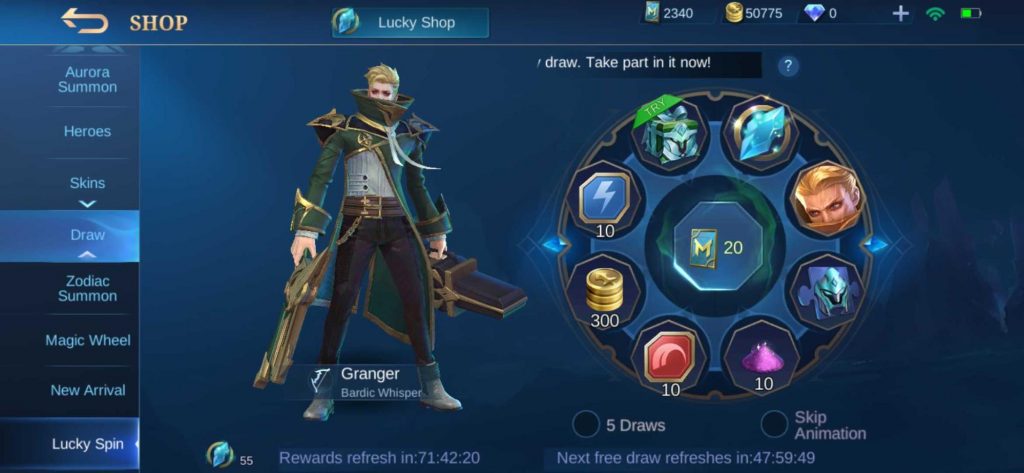 7-Day Login: Here's the deal, if you access the game daily, you get different rewards per day for free. And that includes 300 Battle Points on Day 5.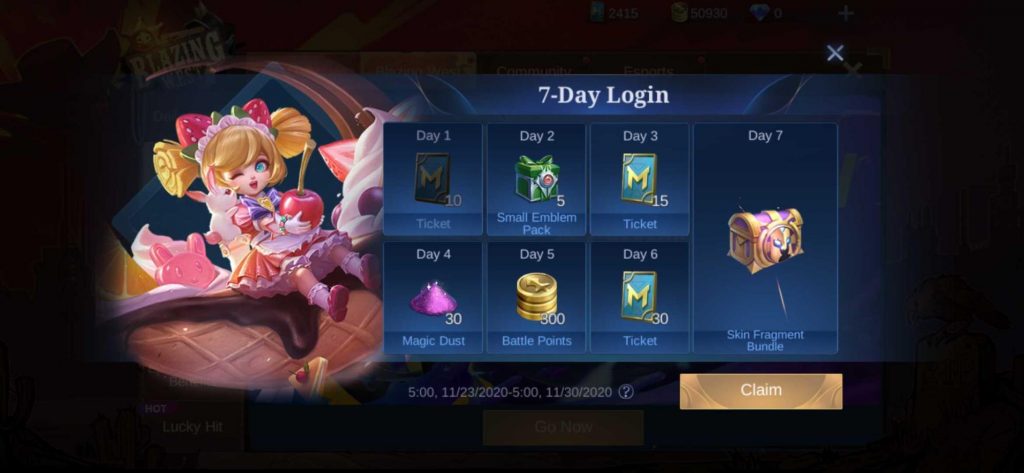 Get a good Credit Score: Yes, your actual credit score matters and you get rewarded for it. If you play actively and well (without any violations like no AFKs or feeding behavior) and maintain a credit score of 110, you stand a chance to get extra 10% Battle Points after every match. BPs to be earned per week is increased from 7500 to 8500. Woot!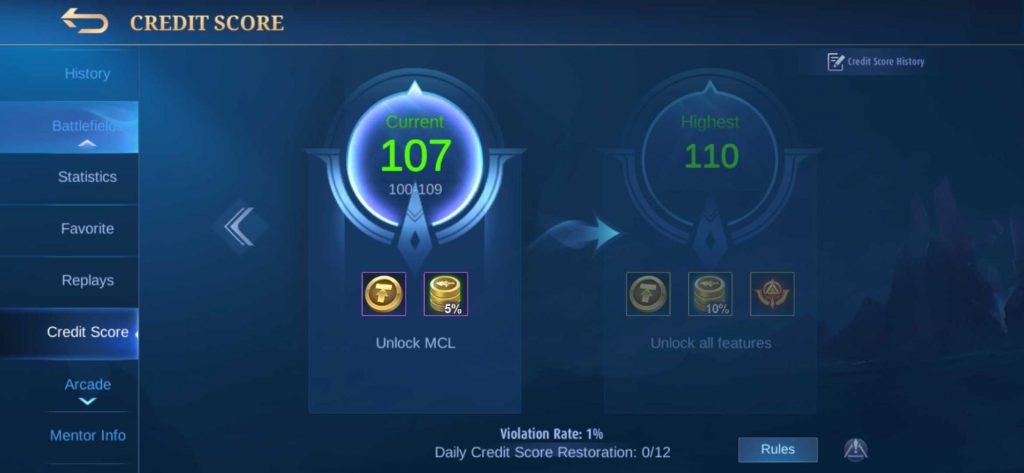 Achievements:

Achieve and you shall receive! Once you unlock numerous Achievements and complete specific requirements, you'll earn sweet Battle and Achievement Points. Several achievements are easy to accomplish so make sure to get them all done.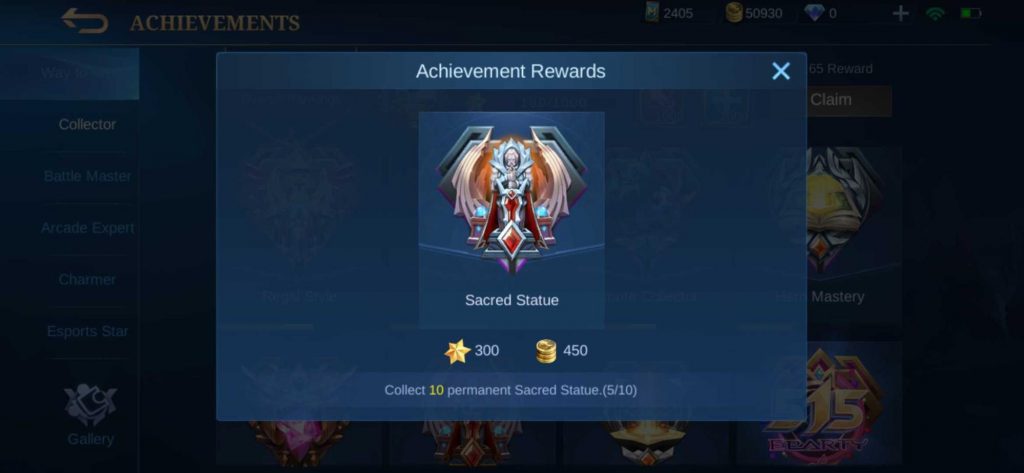 Play more Brawl matches:

Okay, this is a revelation. If you like shorter, straight-up matches, Brawl is for you. Not only does playing it help bring up your lost credit scores due to AFK behavior and violation reports, but it's also an instant source of Battle Points. You can also opt for AI matches – practice your hero against AI bots – to gain BPs.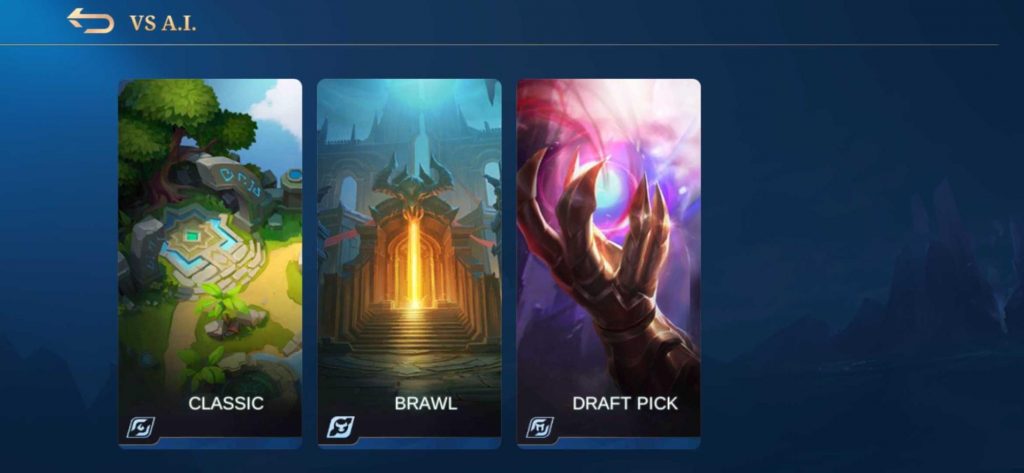 Take out those Trial Cards:

Let's admit it, Trial Cards are delightful. They give us a sneak peek of what a hero can do, or what a new skin has to offer in terms of effects. But once you own the hero/skin, did you know that you can convert their existing trial cards to… Surprise! 30 Battle Points each. Just look for the icon with gold coins at the top right corner.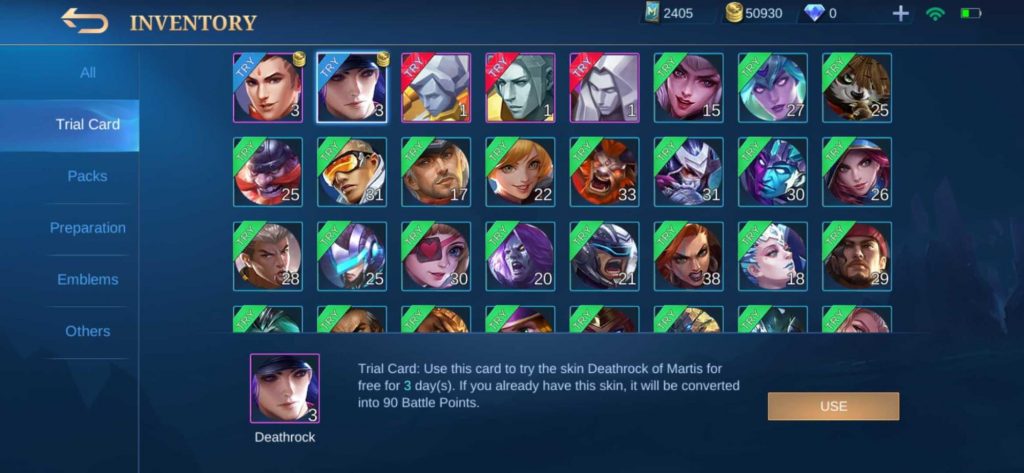 Sell stuff:

Over time, your inventory will be filled with unused items from past events. These items are used to trade for event-exclusive rewards, and if you have excess, you can sell them to earn more Battle Points. Make sure to conduct regular inventory check to earn an average of 30 BP for each.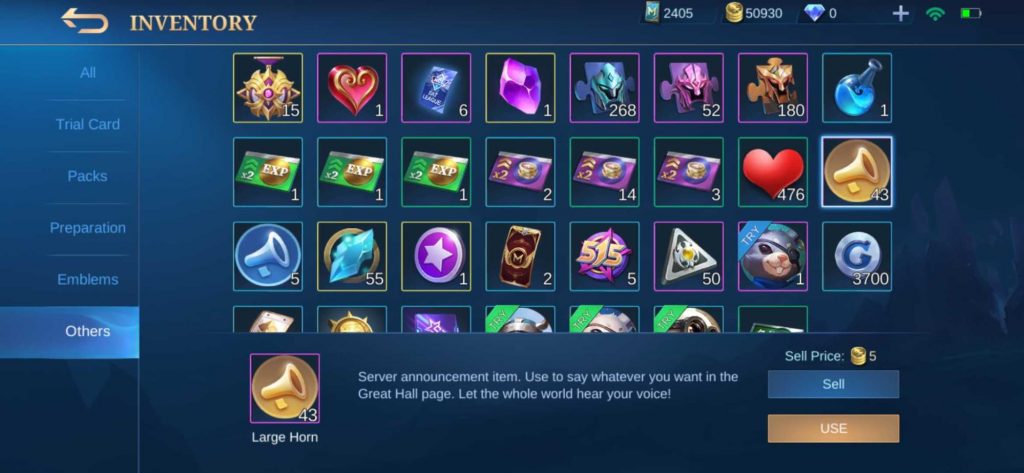 You got mail:

Make it a habit to check your inbox, you'll never know what gifts you have waiting. You can get additional BPs generated by the system as a result of event item clearance, update rewards, and other compensation.

Squad Rewards:

Have you and your friends created a Squad already? A Squad can contain up to 9 members at most. Besides its effectiveness in helping you rank up, you can also get additional rewards based on the group's activity, including precious BPs.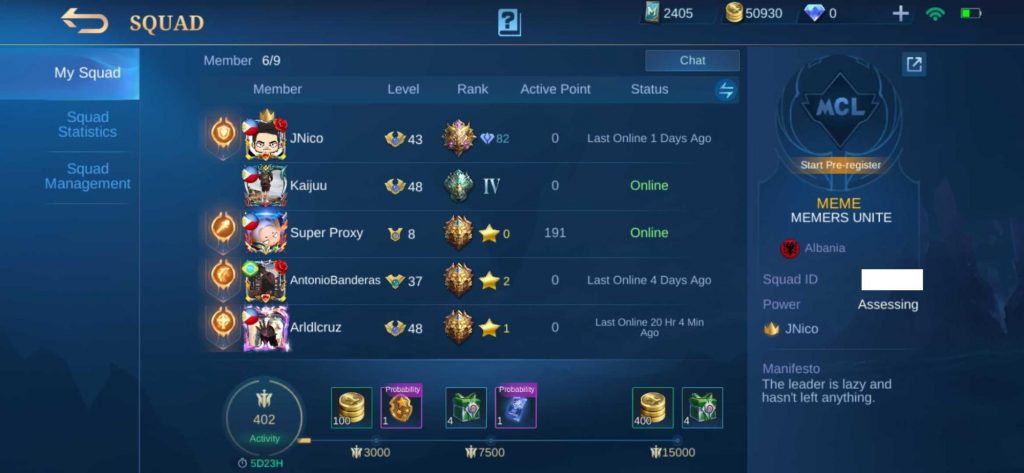 Use BP Cards:

You say you want faster Battle Points? Activate your Double BP Card to earn twice as many BPs. BP Cards are available at different time duration, from 1-Day, 3-Day to 7-Day effect. Best of all, it also raises your max Battle Points that can be collected after each match by 1500 for each week.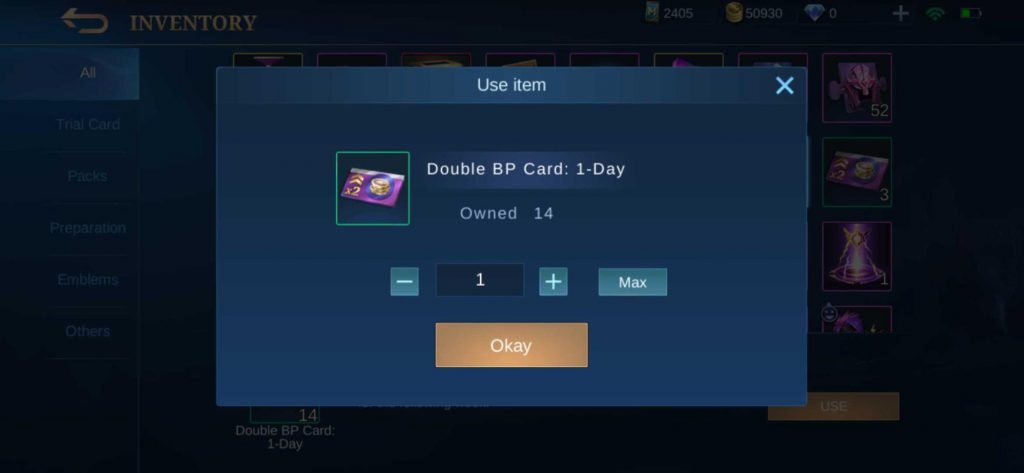 Play and be the MVP:

Finally, you can earn Battle Points by simply playing and enjoying the game. The more matches you play, the more BP you earn. It helps if you win matches and perform far better than the rest as snatching the MVP plum gets more Battle Points than others.
If you play consistently, actively complete quests, and meet certain requirements, you're on your way to earning up to more than 10,000 Battle Points per week. Good luck and happy gaming!
Don't forget to top up on your Mobile Legends Diamonds only at Codashop. We guarantee faster and more convenient top-ups so you can enjoy a hassle-free gaming experience.