With the introduction of the new Mythical Honor rank and the return of the Star scoring system for Mythics, Moonton aims to incorporate a fairer and more rewarding Mobile Legends rank system. New Mythic Rank rewards and matchmaking system optimizations are also a part of this system overhaul, and we're excited to see how these will affect the Ranked game experience. Stick around and find out more about the changes!
Rank system upgrade
MLBB now has nine ranks for players to fight through. Legend ranks and lower function the same as before, with three to five tiers that progress by winning games/collecting stars.
When players reach Mythic, they will need to garner 25 stars to progress to Mythical Honor and another 25 (for a total of 50) to reach Mythical Glory. This new system spreads out Mythic players more widely and suitably, allowing for better match-ups.
Warrior (III, II, I) – 3 Stars to rank up

Elite (IV, III, II, I) – 3 Stars to rank up

Master (IV, III, II, I) – 4 Stars to rank up

Grandmaster (V, IV, III, II, I) – 5 Stars to rank up

Epic (V, IV, III, II, I) – 5 Stars to rank up

Legend (V, IV, III, II, I) – 5 Stars to rank up

Mythic – 25/50 Stars to rank up

Mythical Honor – 50/50 Stars to rank up

Mythical Glory – Hold at least 50 Stars to retain

New Rank rewards and exclusive Mythic skin
Moonton also introduces new rank rewards to make the climb more worthwhile. The rewards include exclusive skins, star designs, and profile backgrounds.
Mythic: S28 Profile Namecard Background

Mythical Honor: S28 Personal Profile Background, exclusive Star designs

Mythical Glory: Season Skin Tag, Profile Namecard/Background Upgrade, exclusive Star effects, Mythical Glory Medal
Players who reach the Mythic rank and collect 40 Mythic Coins will also be entitled to an exclusive, high-quality Mythic skin which will be released on December.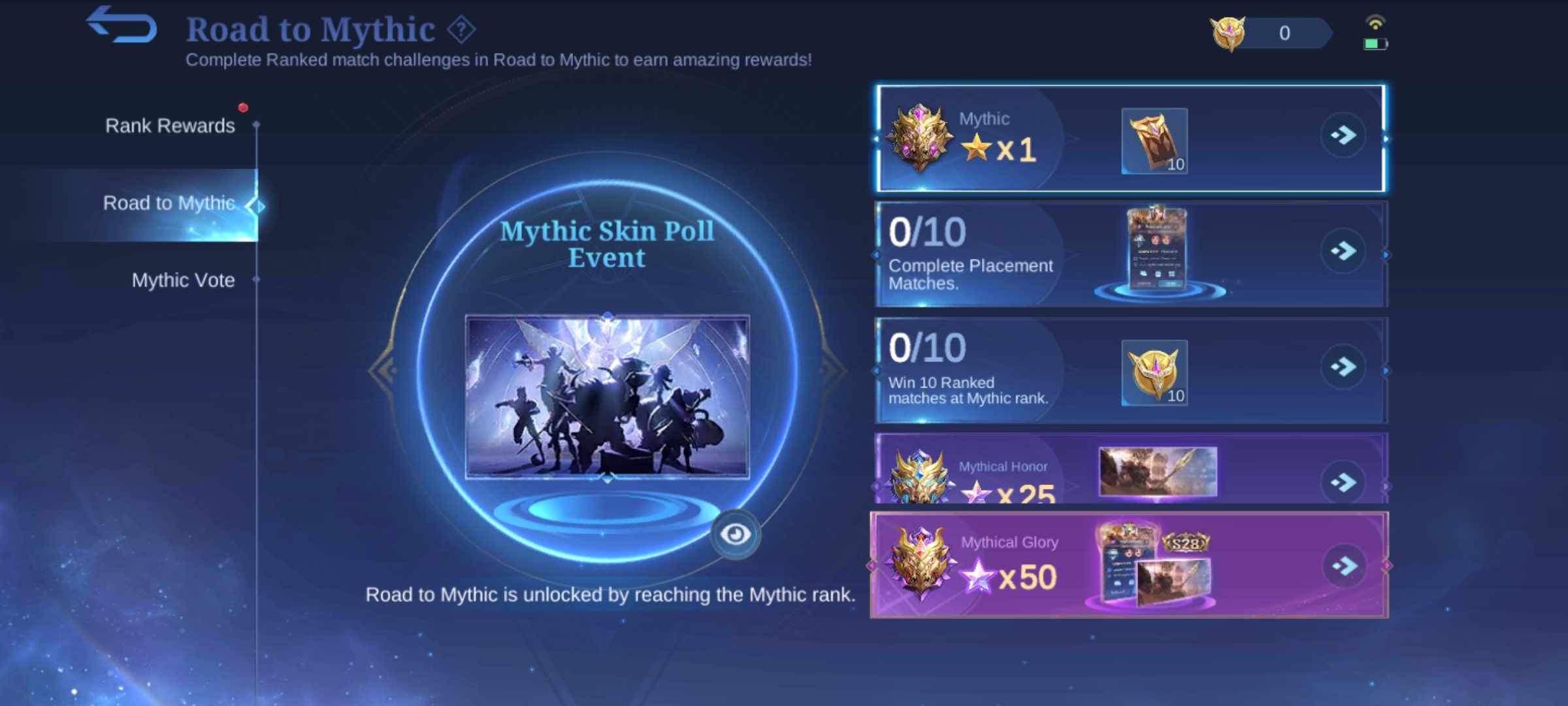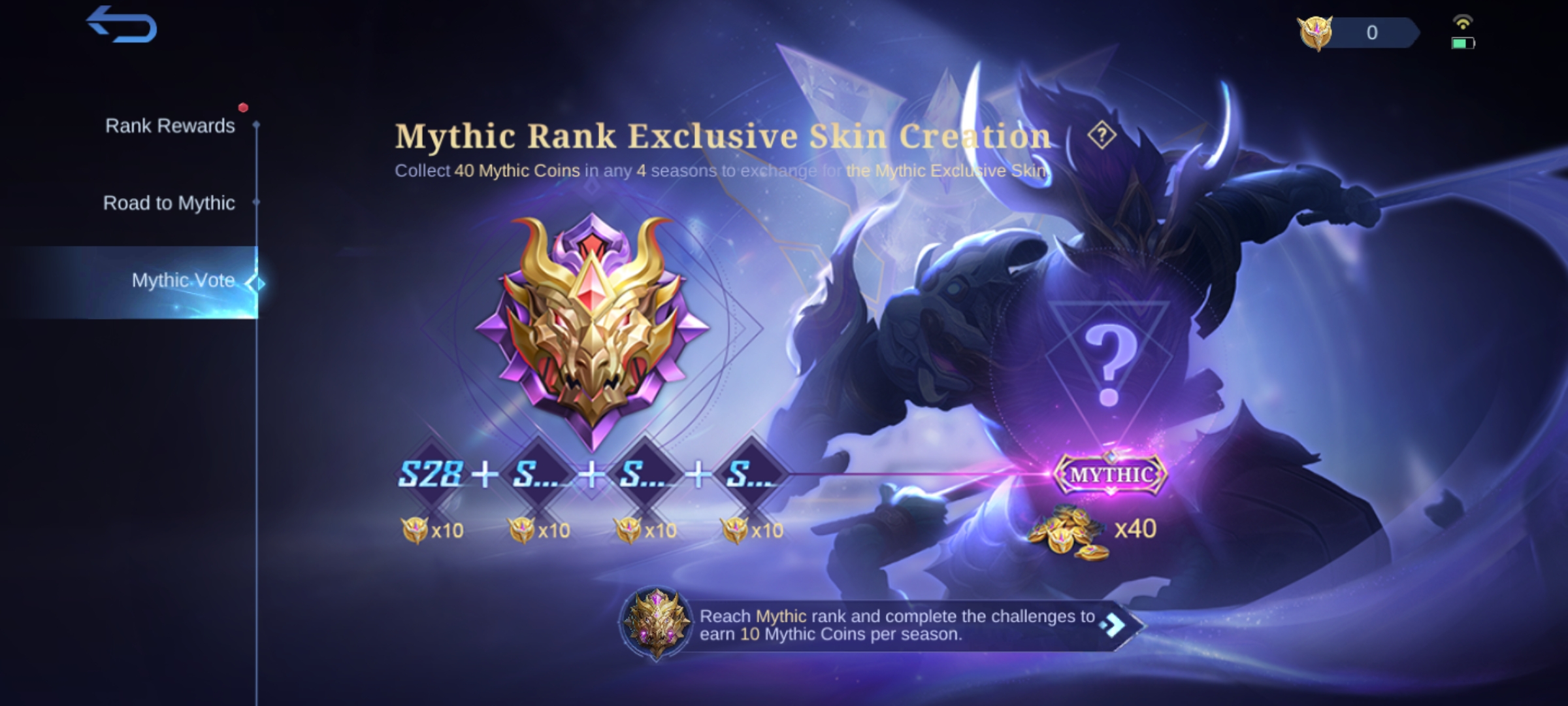 Placement match adjustments
S28 kicks off with a couple of placement match adjustments to go with these Ranked system changes. Placement match wins now boost Mythic stars, and losses will not reduce them. This means you can get 10 to 15 Stars from the placement matches and start your grind to Mythical Honor immediately. Players can also view their placement match stars in real time to make adjustments.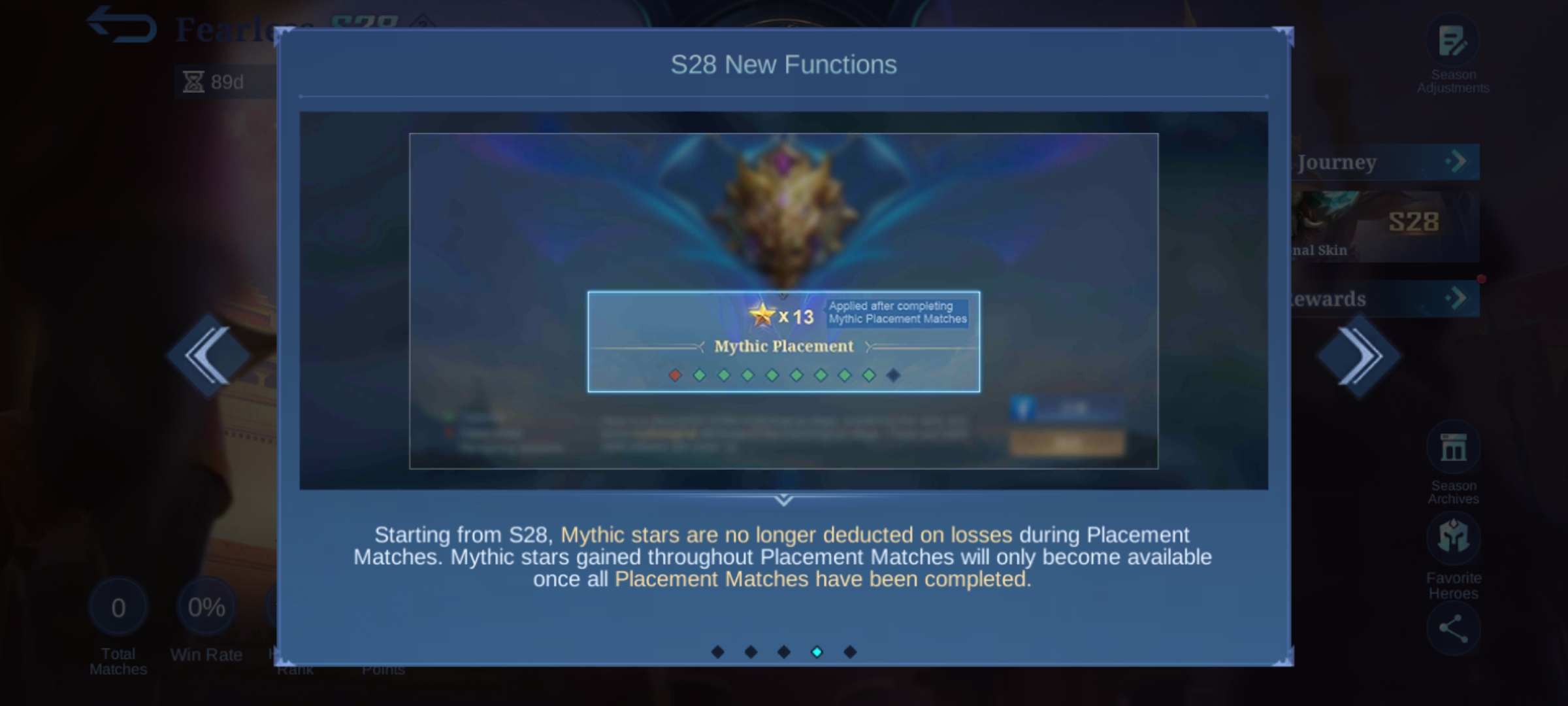 Mythic matchmaking optimization
While the new Mythical Honor rank distributes the Mythics more accurately, MLBB also reworked its matchmaking system for a smoother rank push. This reduces the chance of queuing up with high-Star Mythic players to make more balanced matches. 
Matchmaking balance patches are always welcome as it makes the competitive scene more intense. Being bodied by higher-ranked players is not entirely bad because it can teach you a few things, but watching and winning close match-ups feels more rewarding. 
Now, crack those knuckles and gear up for a Ranked mode climb and remember to visit Codashop for the safest and quickest Mobile Legends Diamond top-ups.