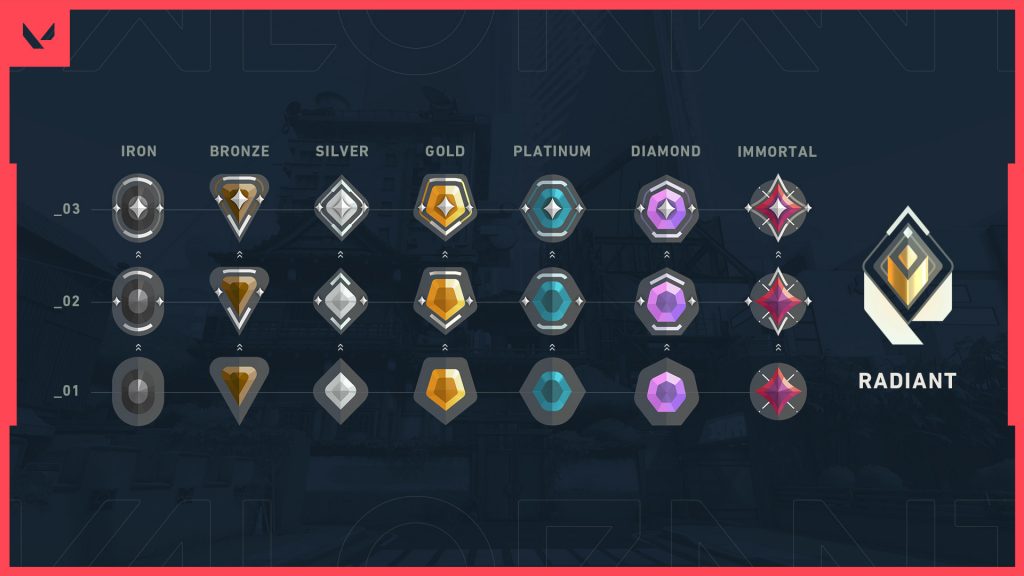 With the rise of free-to-play shooting games, VALORANT has just ignited a new fire in the first-person shooter genre. Its 5v5 tactical competition with its plant or defuse scheme gives players a global opportunity to display their gunplay mastery and decision-making skills. To maintain the rivalry fair and square, Riot has designed its own competitive ranking system and their respective tiers.
Want to know how your Agent can rise from the ranks? Read on.
Warm-up before you rank up
Before you can crush it on Competitive Mode, you will need to complete 20 Unrated matches first. It doesn't matter if you win or lose, just go through them to progress. The game data will feed the system about what type of player you are and how to begin your ranked journey. The experience and familiarity will also prove pivotal when you enter the big league.
How to get your rank
Once you accomplish the 20 unranked games, you have to complete 5 placement matches in Competitive Mode to get your first rank. You will be paired with either unranked players or those done with their placement matches – your first rank will be based on your performance. The most important factor is all about winning games, with VALORANT keeping a close watch on how decisive you win or lose a match to analyze your rating.
Started from Iron now you're Radiant
VALORANT has a total of eight tiers in its ranking system. It starts with Iron, Bronze, Silver, Gold, Platinum, Diamond, Immortal and ends with Radiant. Each tier, excluding Radiant, has three sub-ranks with 1 being the lowest and 3 being the highest. This makes for a total of 22 ranked tiers, each one having its own skill badge. Let's say you reach Iron 3; you get promoted to Bronze 1 or higher on your next win.
Can a player skip a rank? Yes. Win streaks with consistent MVPs will give you higher chances of jumping ranks.
Promoting the spirit of competitive integrity
As a team game, players are allowed to join a party of up to five people, given that each player is within two ranks of each other. For solo players and smaller parties finding themselves against a 5-man team, rank progression will depend on their performance. To cut it short, the system will equalize the playing field for premade teams and their opposition to create balanced fights. To avoid mismatches, rank-boosting and smurf accounts are monitored closely to guarantee that matches are done evenly, ensuring that player ranks are earned fairly.
No play, no rank status
To promote consistency, players that go on a hiatus and don't play a competitive match in 14 days will have their accounts considered inactive and their ranks are hidden. Do not fret though, to see your rank again all you have to do is play your first match back.
Overall, the goal to rise above the ranks should be dealt with accordingly to better enjoy the game. VALORANT is about how you play rather than who you play with or against.
Catch up on the latest news and updates on your favorite games and make sure to recharge VALORANT Points only here at Codashop. We do recharge #BetterFasterSafer, no log-ins or registrations required.