Recharge Power Cores now at Codashop
Superheroes have stamped their class in the gaming empire, but none has made it bigger than the hit, turn-based mobile strategy RPG in MARVEL Strike Force! The game from Scopely features a colossal roster of characters — at 171, both for heroes and villains. Commanders, check out this quick overview to help you learn some of the basics of the game and what MARVEL junkies can expect.
Assemble the ultimate squad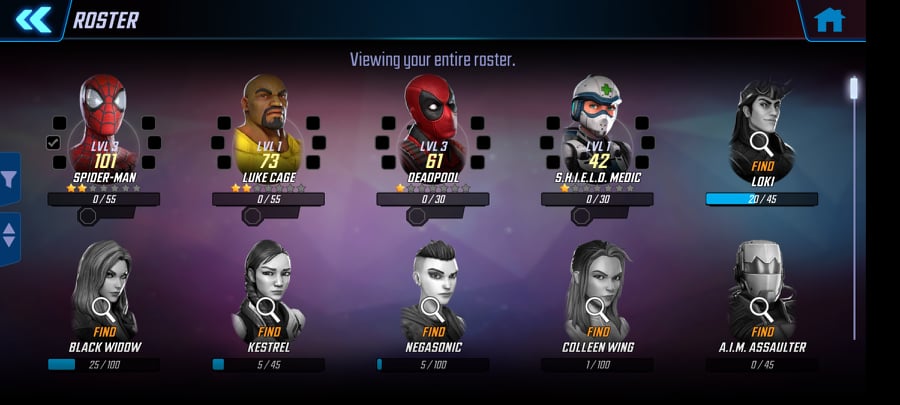 Assemble a squad of both heroes and villains!

MARVEL Strike force is a free-to-play game available for phone and tablet devices. It lets players assemble their squad from the pool of the most iconic MARVEL heroes in Spider-Man, Black Panther, Scarlet Witch, and Captain America to equally formidable villains like Loki, Doctor Doom, Thanos, and more! As the Earth faces a dangerous assault, these super heroes and super villains have set aside their rivalry and teamed up to defend the planet against the threat of Ultimus.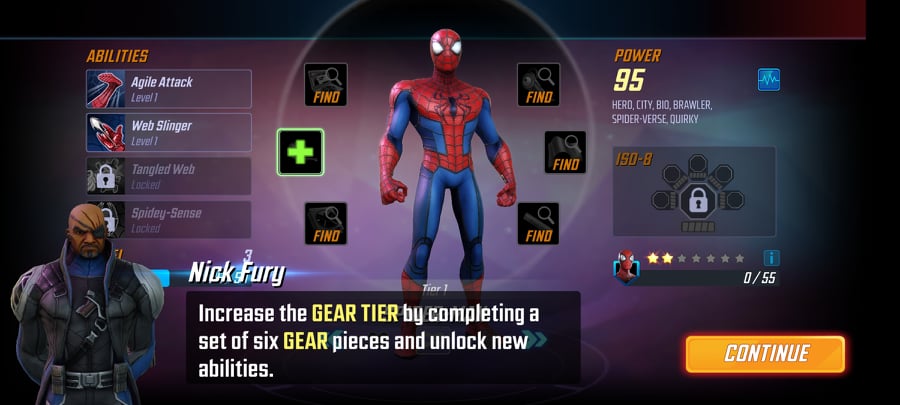 When you enter the lobby, it might seem that a lot is going on. Don't worry because Nick Fury and Black Widow will take turns to help you through the basic tutorials. There are different things to do daily: building your team, fighting enemies, collecting gears, and mixing, and matching potent team synergies to help you win. As you progress, you'll discover more about the exciting storyline and communicate with various MARVEL characters. 
Suit up and upgrade

Players can upgrade their respective Super Heroes and Super Villains to make them fiercer and more powerful in battle. By completing different activities, you will earn XP Points to level up yourself and your characters. Participating in other daily events will also grant you XP.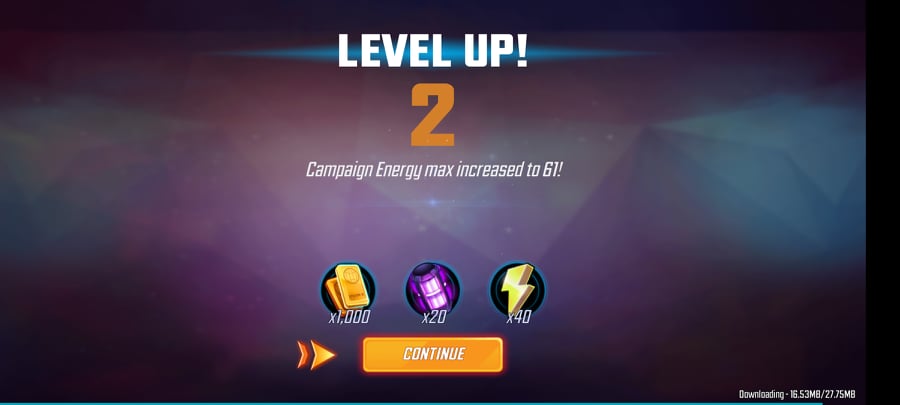 Train heroes and power level their unique abilities. Add additional powers to your characters by collecting Iso-8 crystals. You can also obtain different gears specific to your character by playing different modes.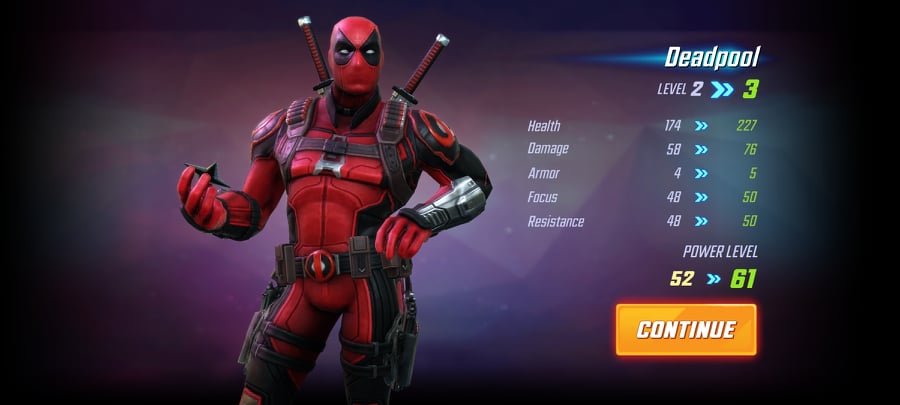 With the Strike Force's extensive roster, Commanders also have the chance to customize their heroes and villains' appearance. Using Costume Credits, players can suit up characters in their iconic uniforms and modern outfits featured across the multiverse. From X-Force Deadpool, President Loki, Captain MARVEL 'Vers,' and Siege Thor, you can play your favorite characters in style.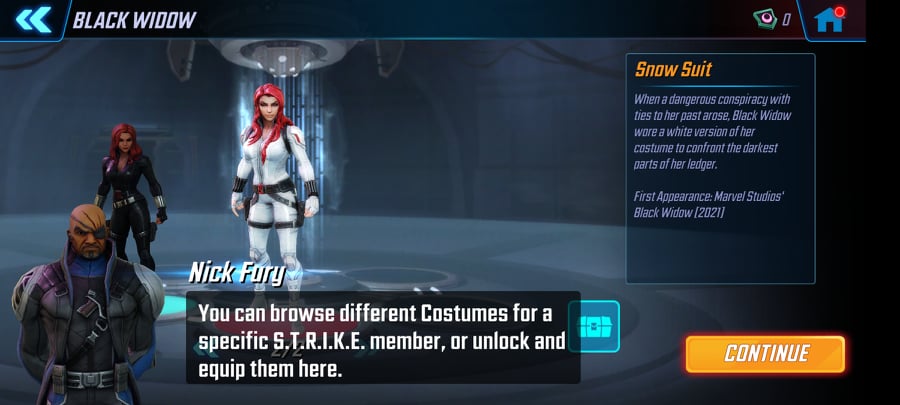 What's cool about this is that you also get to know some interesting background stories about each costume and when it made its first appearance in the MARVEL universe.
Bring the best teams in battle
Each hero or villain has a unique skill set to help in battle. But nothing brings 'clobbering time' way better than doing it with a team. Who you bring to the fight matters, so always suit up your best team to take down more powerful enemies. 
You can build a Strike Force team of up to five members. Each member plays a different role which you will need to learn to balance team performance — from protectors, healers, brawlers, and even those with crowd control skills. Stay tuned to our next post about the recommended team setup for different game modes.
Game Modes
There are various game modes that you can play in MARVEL Strike Force.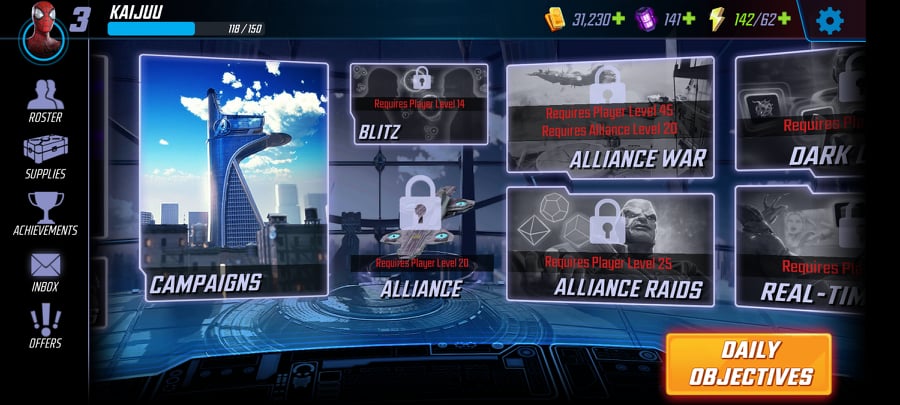 Complete missions to earn rewards in various game modes.
Challenges.

It unlocks when you reach Player Level 8. Players can earn essential items like gold, energy, and XP Points by completing daily challenges.



Blitz.

It unlocks at Player Level 14. Earn character shards, gold, and other resources by fighting enemies based on your team power. Defeat more powerful enemies to earn better rewards.



Alliance Raids.

Players can join an Alliance when they reach Player Level 20. Choose an Alliance that regularly participates in Raids, Alliance War, and other special events to boost your progress and weekly rewards. Unlock Alliance Raids when you reach Level 25.



Arena.

It unlocks when you reach Player Level 30. This PvP mode will let you earn Power Cores and Arena Credits by battling other players and climbing the Arena Ranks.



Alliance War.

This mode unlocks at Player Level 45. Requires Alliance Level 20. This high-stakes, Alliance versus Alliance beatdown will earn players ability materials, gear, and other rewards should they win the war.
Top up your Power Cores at Codashop!
Good news to all Commanders! You can now top up your MARVEL Strike Force Power Cores at Codashop. Just enter your Strike Force user ID, select the amount of Power Cores you wish to purchase, complete the payment and that's it! The Power Cores will be instantly delivered to your account.