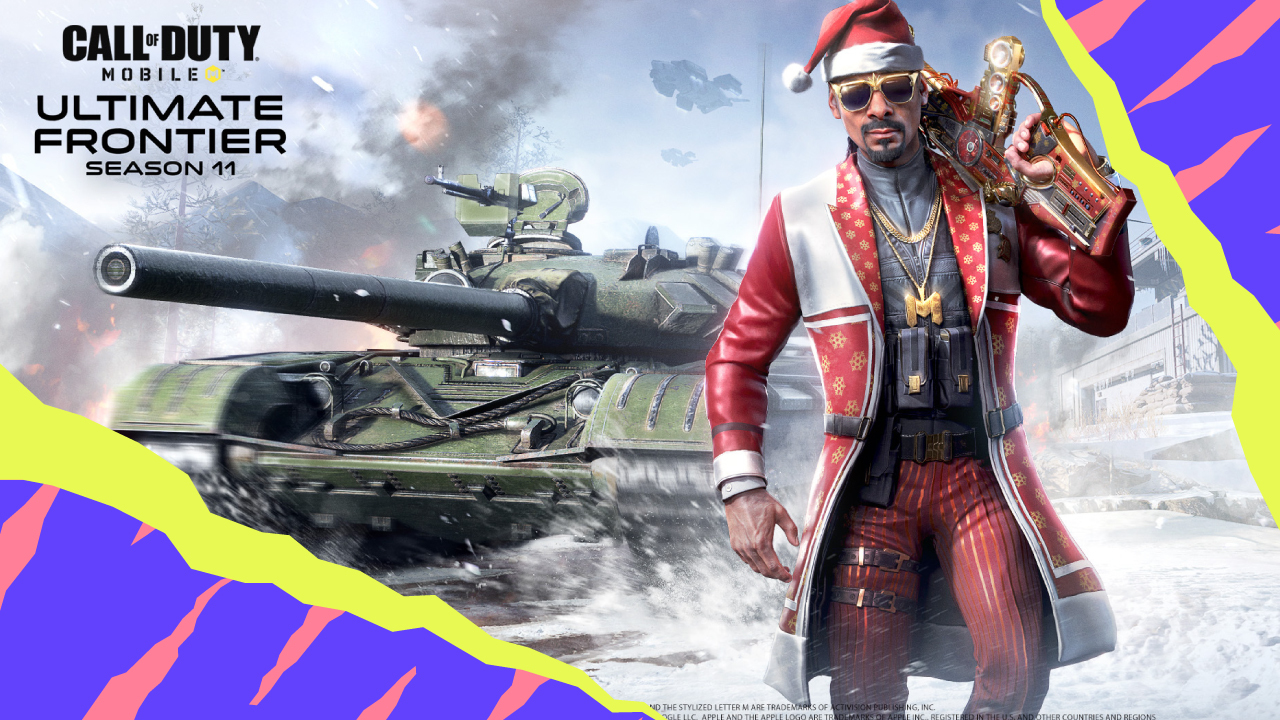 Are you ready for the ultimate Call of Duty: Mobile experience? Look no further because CODM Season 11 Ultimate Frontier is here! This update brings tons of holiday surprises, including new multiplayer perks and map, a themed event, seasonal challenges, featured events, and the highly anticipated Battle Pass.
The Battle Pass is packed with exclusive rewards for free and premium versions. Plus, take advantage of the 12 Days of Deals and the new store update, featuring even more ways to customize your experience.
Season 11 Ultimate Frontier arrived last December 14 at 4 pm PT. Don't miss out on all the action and join the fight today!
New Updates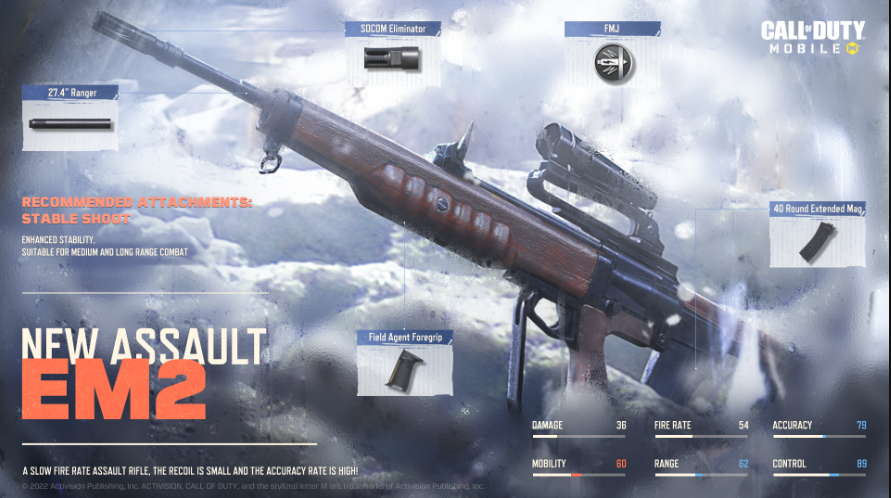 Image credit: Call of Duty: Mobile
Battle Pass Free Tier
Call of Duty: Mobile Season 11 Ultimate Frontier introduces a new weapon and perks that will give players an edge on the battlefield. The full-auto bullpup EM2 Assault Rifle, originally from Call of Duty: Black Ops™ Cold War, can be unlocked at Tier 21 of the Battle Pass. And at Tier 14, players can access Pin Point, a new Multiplayer Perk that outlines enemies and provides a faster Aim Down Sight speed, as well as slowing the enemy's movement speed when dealing damage.
On top of these terrific rewards, the Battle Pass' free tiers include various camos, Weapon Blueprints, and the Folding Knife – Space Explorer unlockable at Tier 50.
Premium Battle Pass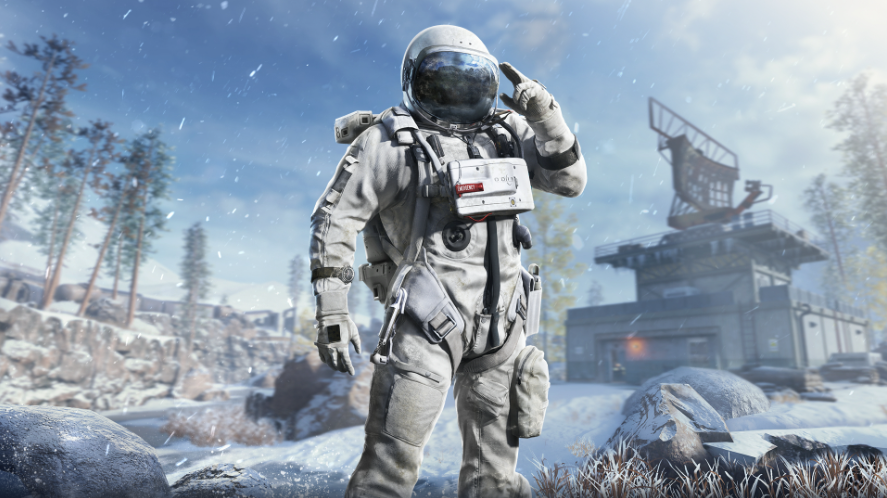 Image credit: Call of Duty: Mobile
In addition to gaining access to all the content available in the free tiers of the Battle Pass, players who purchase the Premium Battle Pass will unlock even more exclusive rewards and bonuses.
Some of the standout rewards included in the Premium Battle Pass include exclusive Operator Skins like
Sliver – Comet Seeker

Mil-Sim – Astronaut Synaptic

Jackal – Jade Lining
The Premium Battle Pass also includes exclusive Weapon Blueprints like
AGR 556 – Martian Munitions

SKS – Z-09 Xylith

BY15 – BL4ST3R-01

EM2 – Gilded Hammer
In addition to the exclusive rewards, players will also receive bonuses to help them progress through the Battle Pass faster and earn rewards more quickly. These bonuses include extra XP boosts, instant access to certain tiers of the Battle Pass, and other perks that will give players a competitive edge. Players will also earn extra rewards each season, receive a 10% boost to Player and Weapon XP, and enjoy limited discounts on 10x crate pulls. And for players who join the Ground Forces will be awarded these perks:
Woods – Sweater Weather Operator Skin

The Krig 6 – The Jolly Blaster Weapon Blueprint

The Backpack – Holiday Sack
New Multiplayer Mode and Map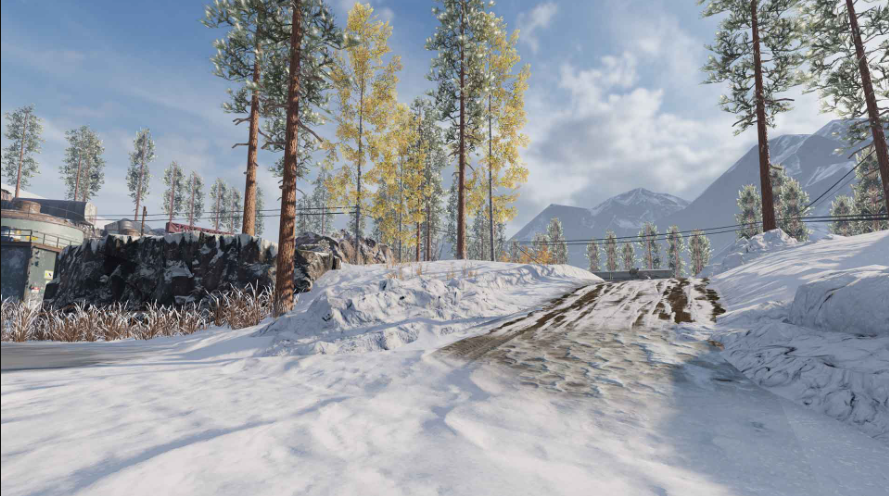 Image credit: Call of Duty: Mobile
One of the Ultimate Frontier's major highlights is the expansion of the Crossroads Strike map. This adds even more variety and depth to the multiplayer experience, allowing players to try out new strategies and tactics on the battlefield.
New Themed Event: Slaying All the Way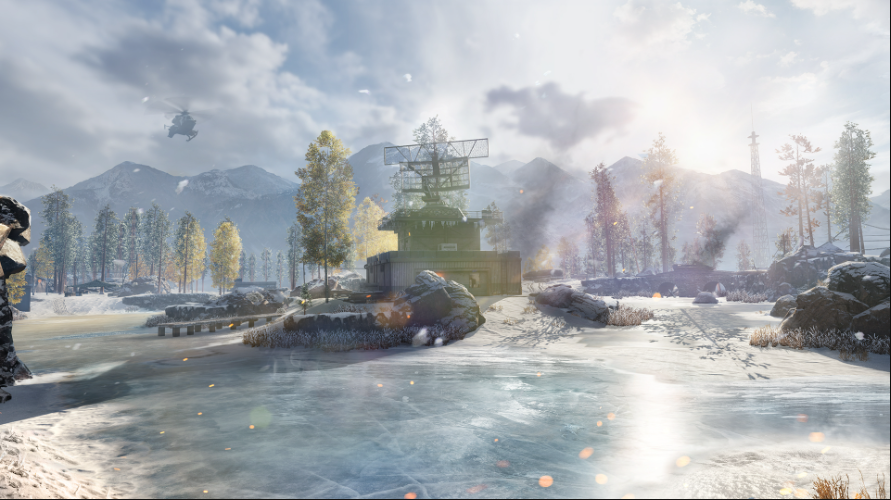 Image credit: Call of Duty: Mobile
Get ready to celebrate the season with Season 11's new themed event, "Slaying All the Way." This festive and fun event allows players to earn exclusive rewards and unlock special items by playing Multiplayer and Battle Royale.
Players can collect snowflakes by playing Multiplayer or finding gift boxes on the Battle Royale map to participate in the event. These snowflakes can unlock rewards such as
Oden – Red Sleigher

Alice – Holiday Glam Operator Skins 
But that's not all – players can also earn a passcode that can be used to crack open a special safe on the Battle Royale map, grabbing even more special rewards and goodies.
Each player's passcode is unique, so players must pack in the snow, obtain the digits, and track down those extra special items to unlock all the rewards available in the event. 
Seasonal Challenges and Featured Events
Unlock exclusive rewards and items by participating in the new Seasonal Challenges and Featured Events. From earning eliminations in Multiplayer to completing special challenges, there are plenty of ways for players to earn rewards and progress through the Battle Pass. And remember to check in-game for special challenges and events that offer even more rewards, such as the new signature barrel attachment for the Striker.
Whether you're a seasoned veteran or a new player, there are plenty of challenges and rewards to unlock, so get out there and snag them all!
12 Days of Deals
This holiday sale offers players the chance to unlock new Operators and gear at discounted prices. The sale features a variety of items, including
The Grinch – Wreath Havoc

One Manta-Ray – Full Bloom

PKM – Red Nose Revenge. 
Each day of the sale will feature new discounted items, with the first day starting on December 20.
Store Update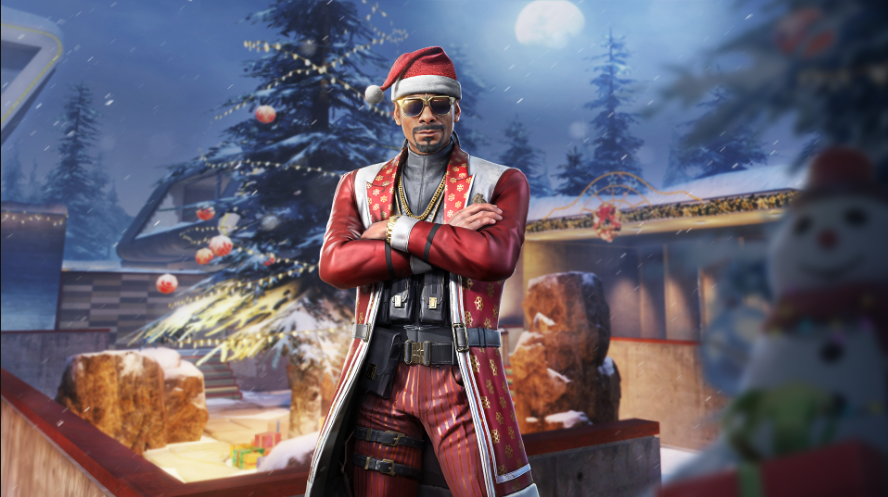 Image credit: Call of Duty: Mobile
In the latest update to the in-game store, players can find the Doggfather Holiday Draw featuring the Santa Snoop skin. Players can deck out their favorite sniper in a festive holiday outfit that matches with the Legendary RUS-79U – Holiday Lights Weapon Blueprint.
The store also offers:
Operator Skins
Operator Skin Tempest – New Earth

Cosmic Silverback -Abominable

Ethan – Flux

Codename: Lazarus -Dark Viper
Legendary Weapon Blueprints
EM2- Eclipse Phaser

Katana -Malicious Pulse Melee Weapon Blueprint

SP-R 208 – Dual Persona 

FR .556 – Geo-Blaster 3000
The store also offers the Battle Pass Vault, which adds the Season 2 2021: Day of Reckoning stream, giving players a chance to earn Epic Operator Skins like
Mara – Awakening 

Mace – Back 
Weapon Blueprints
AS VAL – Judgement 

BK57 – Data Miner
Please visit the Official Website for the official announcement and more recent updates.
Don't forget to top up your Call of Duty: Mobile account on Codashop. It's a fast and convenient way to top up your favorite games, including Call of Duty: Mobile. We offer safe and secure payment methods for a hassle-free experience. All you have to focus on is the game.