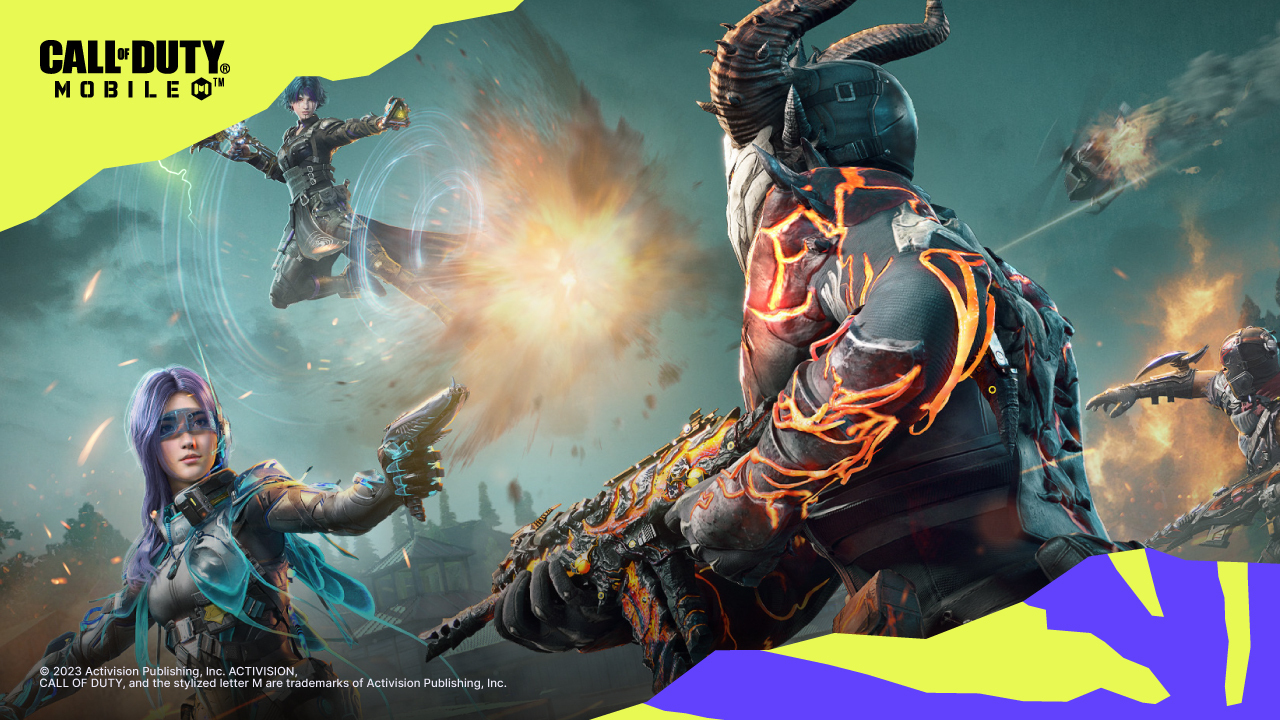 Call of Duty: Mobile (CODM) Season 4 is the kind of gift that keeps on giving. From all the new events, skins, and rewards this season, you'd think the developers are running out of ideas. It's actually quite the opposite, as we are blessed with not just a new weapon skin but a new rarity introduced this season. If you like collecting some of the most epic-looking skins in the game, then the Phoenix Inferno should be right up your alley. What are you waiting for? Let's unlock the new rarity and start collecting!
What are Legacy Skins in CODM?
As we all know, weapon skins come in different rarities that determine just how epic and unique they are. We've had Common, Rare, Epic, Legendary, Prestige, and Mythic for the longest time. Now, we have the Legacy Skin rarity, which is a new addition to CODM Season 4, and it's designed to represent some of the most iconic and historic skins from the entire franchise. These skins are not just a way to show off your collection but also a way to pay homage to past games and their legacy. It's no secret that the Call of Duty franchise has grown immensely over the years, and with that growth comes a rich history of iconic moments and fan-favourite skins.
There's been a noticeable increase in the demand for skins that reflect the franchise's history, and the Legacy Skin rarity is a direct response to that demand. It's a way for CODM to honour that history and give the gaming community a chance to add some of those iconic skins to their collection.
Introducing the Type-25 Phoenix Inferno Skin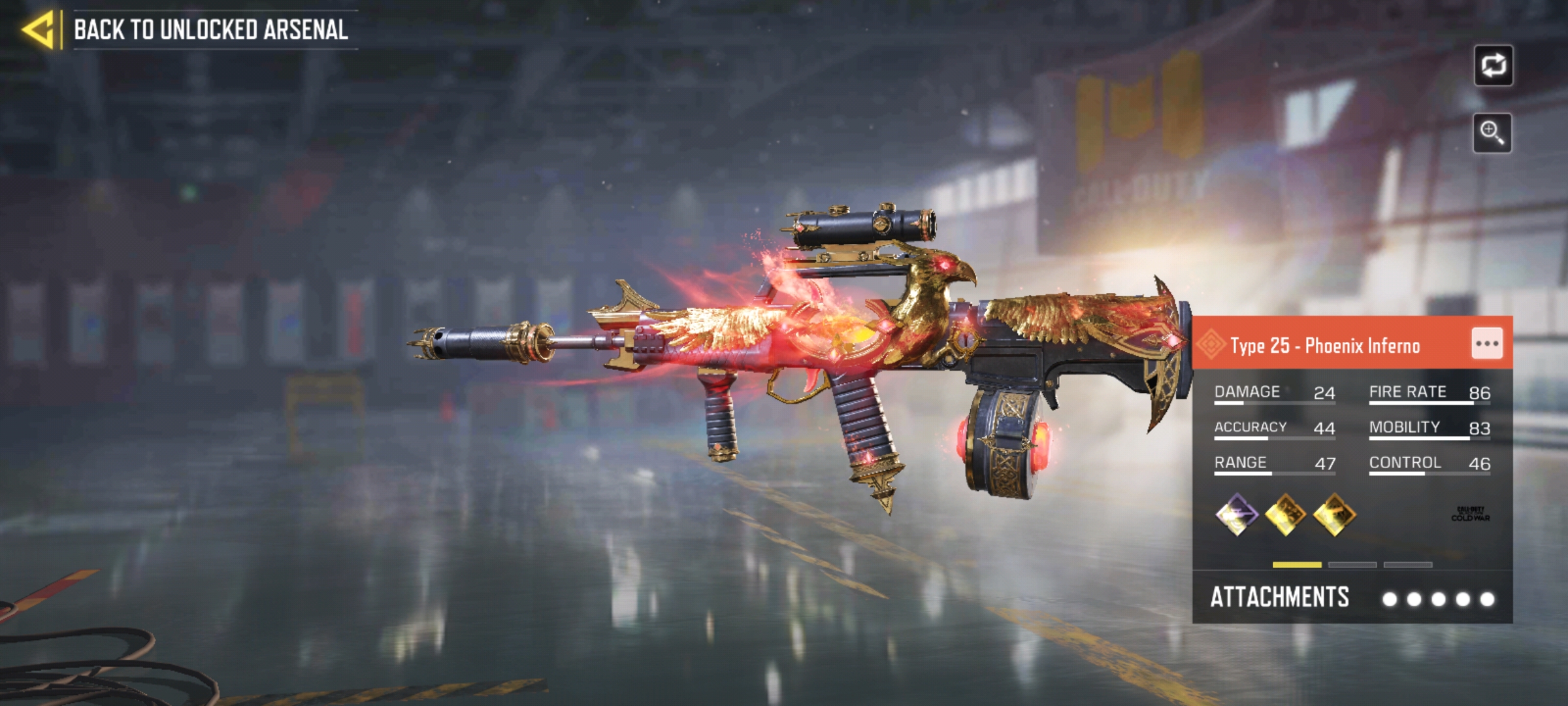 The Phoenix Inferno skin is the highly anticipated first entry in the Legacy collection of skins for CODM. Type-25 happens to be the first weapon to receive the Legacy Skin treatment, and the result is a fiery and stunning design that pays homage to the Phoenix, an undying mythical bird that rises from its own ashes. The Phoenix Inferno has been used for the QBZ-83 assault rifle in Call of Duty: Black Ops Cold War. Now, the Phoenix Inferno skin is making a comeback in CODM as a Legacy Skin for the Type-25 assault rifle.
The design features golden embellishments all around the body of the weapon. The most prominent feature is perhaps the head of a phoenix sculpted on the back of the carrying handle of the assault rifle. There's also a glowing gem at the centre of the gun where the ejection port is usually located. That glowing gem emits a fiery energy that forms a mesmerizing phoenix pattern around the gun. The overall effect is a weapon that looks like it's been forged in the fires of a majestic creature, and it's sure to turn heads on the battlefield.
How to Unlock the Type-25 Phoenix Inferno Skin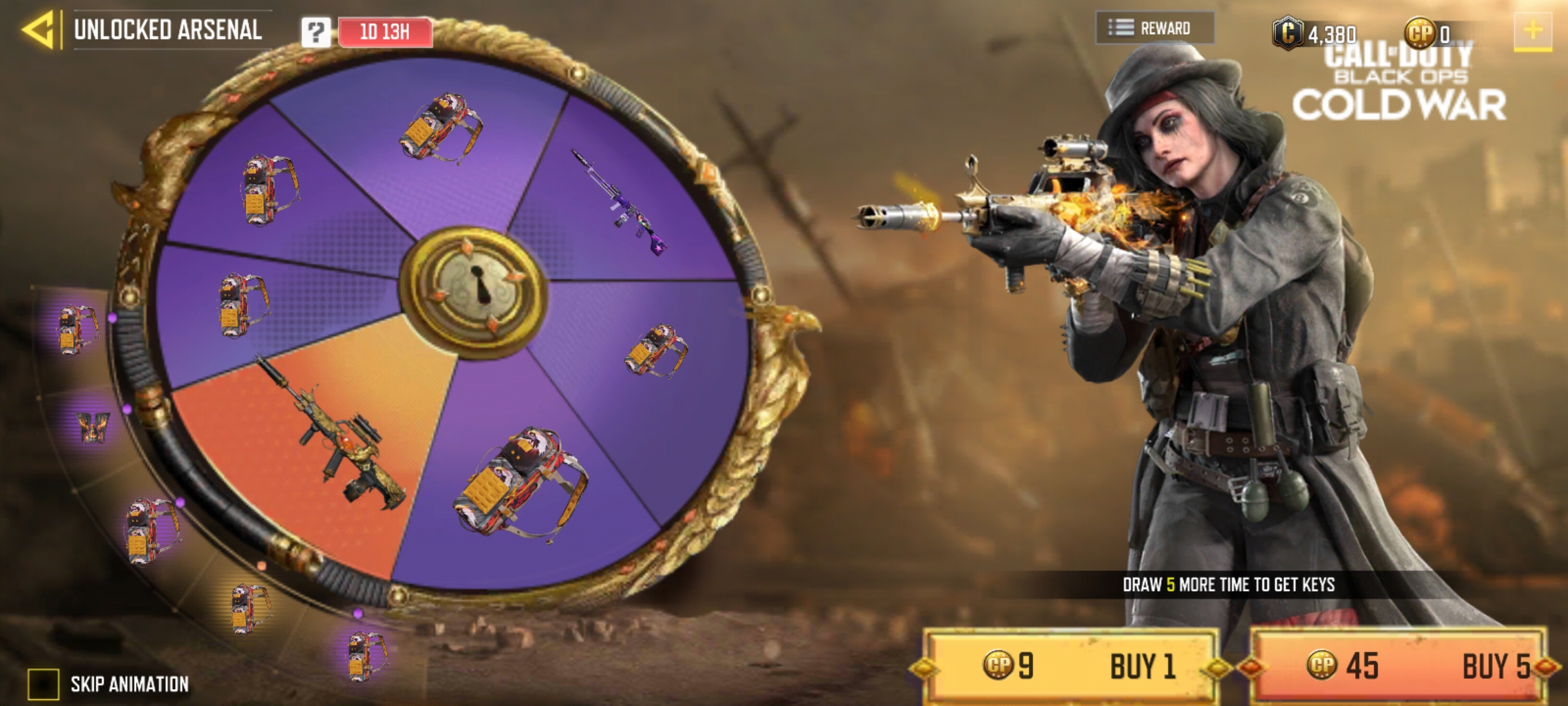 This year's CODM Season 4 came with a lot of surprises, and one of them is the Unlocked Arsenal lucky draw gacha. This is a two-layer gacha that comes with two separate sets of prize pools. Outer layer rewards consist of phoenix-themed sprays, skins, and mythic cards, as well as credits, avatar frames, and more. The inner layer of rewards is where the big prizes are, which are mostly weapon skins, an operator costume, and an emote. Here are some of the most notable prizes that can be obtained from the inner layer:
Karambit with Phoenix Aflight Camo

RPD with Big Comrade Camo

Renetti with Tiny Comrade Camo

RUS-79U with Little Comrade Camo

Type-25 with Phoenix Inferno Legacy Skin

Portnova in Ghost Uniform

"Battle Dancer" Emote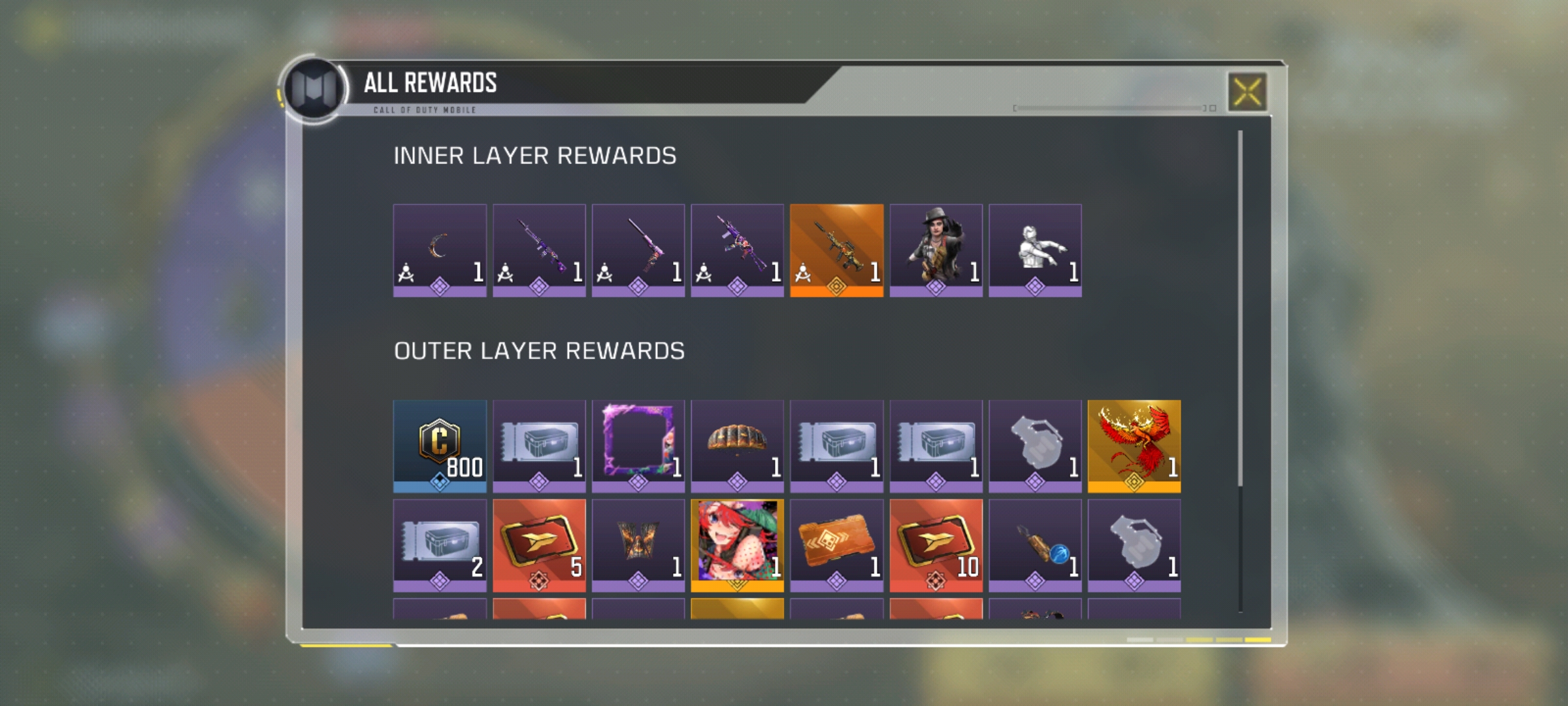 To obtain the Type-25 Phoenix Inferno in COD Mobile, players must participate in the Unlocked Arsenal event. This requires collecting seven keys, which can be earned by taking a spin for the outer layer rewards. However, obtaining the Keys can be difficult as they are considered rare even in the outer layer. Each spin costs 10 CP, but players can spin five times for 50 CP. As soon as you've obtained all seven keys, you now have a guaranteed chance of obtaining the Type 25 – Phoenix Inferno skin as well as all the other rewards in the inner layer of the Unlocked Arsenal.
The Type-25 Phoenix Inferno skin is just the first of many Legacy skins to look forward to in upcoming seasons. With its unique design and fiery aesthetic, this skin is definitely a must-have for any dedicated CODM player. While obtaining it may require some effort and luck, the satisfaction of finally unlocking it and showing it off in-game is well worth it. So keep an eye out for upcoming events and challenges in CODM, and don't hesitate to take a spin for a chance at some rare and valuable rewards.
Want to get your hands on the latest skins in CODM? Don't forget to top up your account and get CP only from Codashop! Take advantage of our safe and secure payment methods for a hassle-free experience.