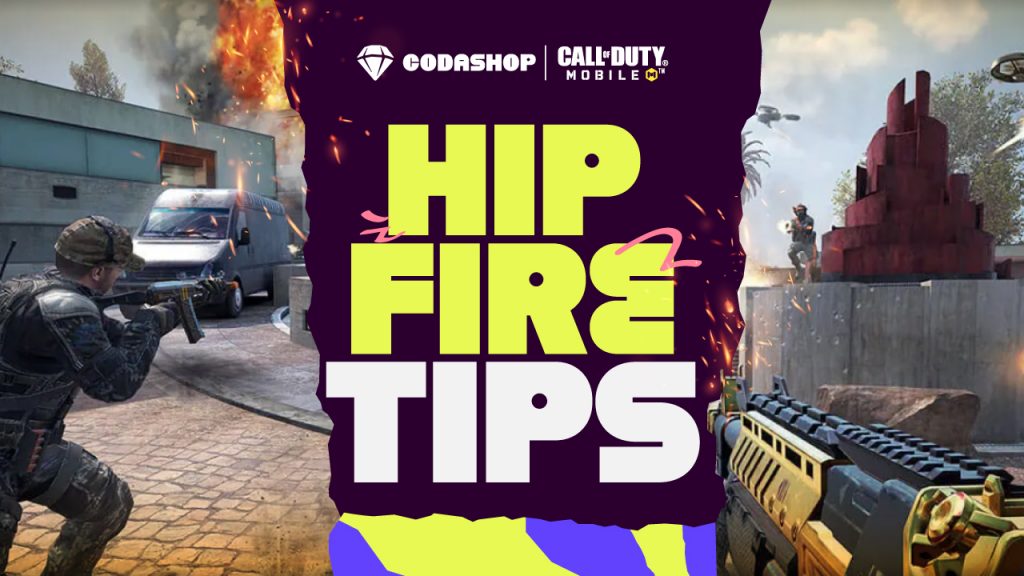 Things you need to know about this firing mode in COD Mobile
In Call of Duty: Mobile, players move around with guns blazing. The action is so intense that you need to be as fast and precise when aiming, maneuvering the controls, and shooting your weapon. But, if you're the type of player who shoots heedlessly without focusing too much on your aim or scope, the Hip Fire can work well with your style. Learn more about this firing mode for COD Mobile in this post.
What is Hip Fire in Call of Duty: Mobile?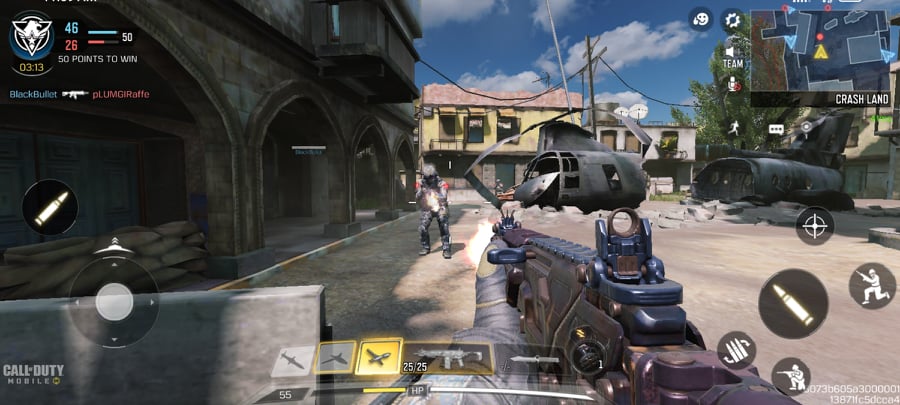 Hip Fire is one of two shooting modes in COD Mobile, where players fire a weapon without opening the scope to aim. This shooting mode may be a little tricky because you will have to aim using your gun's crosshair, but it can be more effective in close-range and face-to-face combat as it gives you more view of the enemy. For aggressive-type players, the Hip Fire mode lets you fire faster to help you score more kills.
Pros and Cons of Hip Fire in COD Mobile
Hip Fire allows you to shoot without aiming; it is vital to know the pros and cons of this shooting mode to know when it will be most effective.
Pros:
Very lethal in close range and face-to-face combat

It gives you a wider field of vision, unlike ADS

It lets you fire faster
Cons:
Not suitable for long-distance as the target is almost impossible to hit

Less accurate, especially in mid-range combat

Wastes more bullets
Some Hip Fire Tips
You can use weapon attachments to improve your Hip Fire option further. For one, the Laser pointer will help you improve accuracy and guide you with the rapid-fire scheme.

Practice your Hip Fire accuracy by doing several training matches. Make sure to keep the aiming point of the crosshair stable since gun recoil stifles the crosshair when you bullet spray. Try to use different guns to know how you will adjust.

The best weapons to use in Hip Fire include Submachine Guns (SMGs), Shotguns, Heavy Machine Guns, and Pistols.

Select and play on small maps where Hip Fire will be more applicable to use, like Shoot House or Shipment

Stay moving to improve your Hip Fire shooting. This will make it hard for your enemies to hit you.
How to Enable Hip Fire in COD Mobile
In the default setting, all weapon types in COD Mobile are set to ADS. You can switch to Hip Fire by going through the Settings to activate this shooting mode.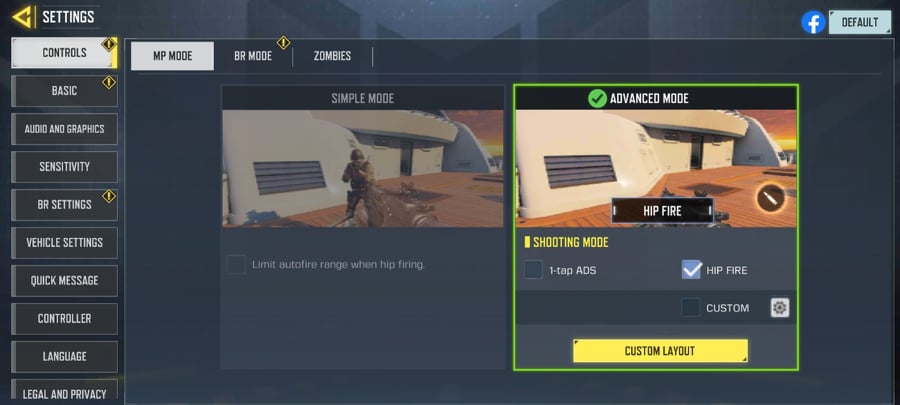 Launch Call of Duty: Mobile on your device.

Go to Settings (gear icon) at the top right corner of your screen.

Click on the Controls tab.

Select the mode you wish to choose (MP, BR, or Zombies).

Select the Advanced Mode and tick the Hip Fire box.
Need Call of Duty: Mobile Garena Shells? Top up now on Codashop! Pay conveniently using Globe/TM, Smart/Sun/TNT, GCash, PayMaya, Coins.ph, GrabPay, Bank Transfers, OTC, and Card Payments. No credit card, registration, or log-in is required!