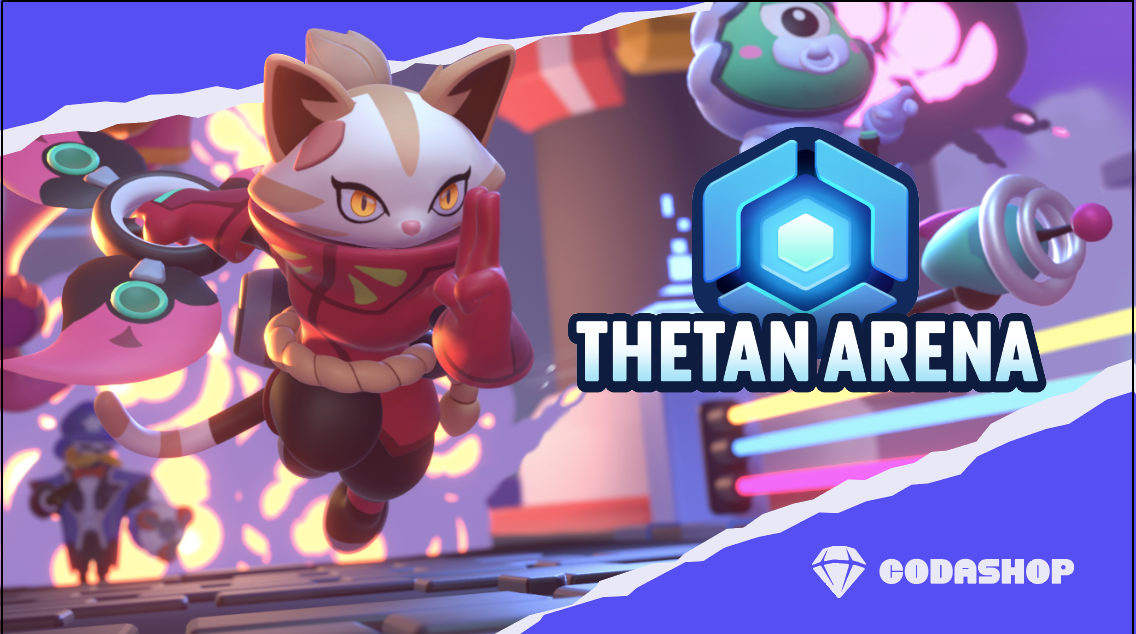 Everything You Need to Know Before Playing Thetan Arena
What is Thetan Arena?
Thetan Arena is a Free-To-Play, Play-To-Earn game based on Blockchain technology where players can win token rewards and real-world money. It features game modes like MOBA (Multiplayer Online Battle Arena) and Battle Royale; players can gather friends to battle against other players across the globe. Show off your skills and strategize with your team to gain the upper hand!
We've prepared a simple beginner's guide to help you understand the game and how to earn and use in-game tokens or Thetan Coins. Read up on tips and tricks to help you get the edge on the battlefield.
Thetan Arena Terms
For new players to better understand the game, some practical terms are associated with Thetan Arena.
Free-to-Play:

This concept launched by Thetan Arena allows players to play the game without investing a specific amount of money. Free-to-Play leads the way for traditional players to try out NFT games.

Free-to-Earn:

As players are not required to invest money in Thetan Arena, all they have to do is to dedicate time and effort to play the game. Players can use the default hero named Raidon to join free battles. When the player wins a match, they can earn Thetan Coin and Thetan Gem.

Play-to-Earn:

Thetan Arena provides a variety of ways to earn. Players who don't want to invest money can use the Free (Normal) hero to join battles and earn rewards. You can also use the combination of THC and THG to open a Thetan Box and get Premium Heroes. For digital asset holders, their Premium Heroes can be used as digital assets to earn rewards and income. Streamers can also receive rewards from the Thetan community by promoting the game.
About Thetan Coin (THC)
Thetan Coin is the main currency utilized in the game. Thetan Coin can be used to purchase a Thetan Box – the primary source of heroes in the game. The coin can also be used to reward streamers.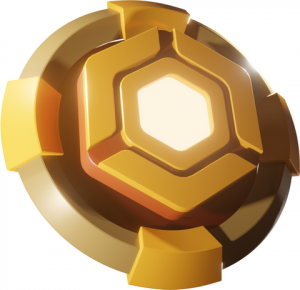 Image credit: Thetan Arena
Players can earn THC by:
*Participating in Battles. Bonus THC will depend according to trophy class in hero rarity.
Wolffun ID as Player Account
A Wolffun ID is needed to join Thetan Area. Players can create one using a valid email. The Wolffun ID can be used to log in and play Thetan Arena on multiple devices and helps to save your scores. It can also access essential features on the game's website.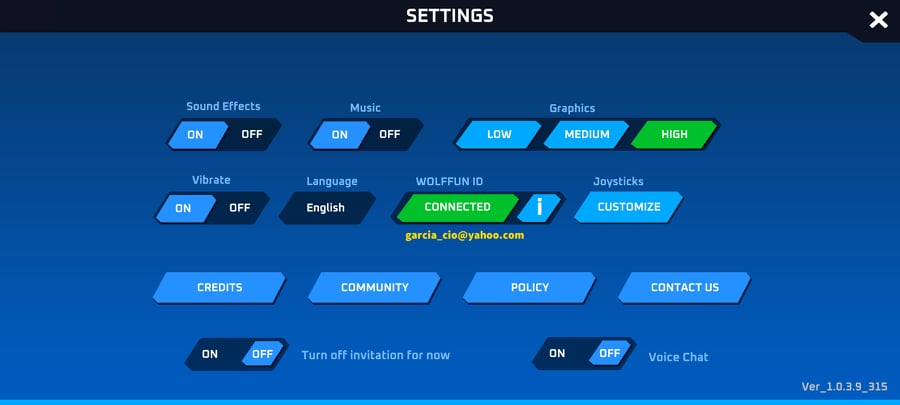 Please note that your Wolffun ID is permanently tied to your wallet account. Once you connect your Wolffun ID to your wallet address, you can no longer change it. Always secure your wallet and Wolffun ID account for safety purposes.
How to Create Thetan Arena Account (Wolffun ID)?
Creating a Wolffun ID account is fast and easy. Simply follow the steps below, and you should be on your way to making your account: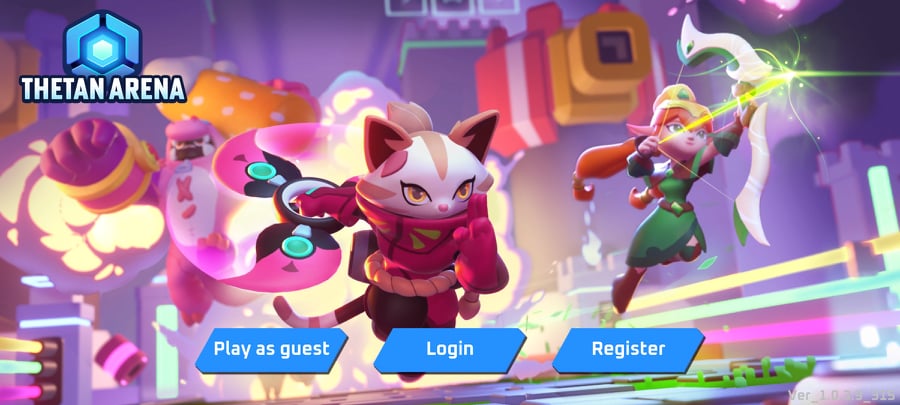 Launch Thetan Arena on your mobile device or PC.

Select Register and fill out your email address.

Click Send Code to receive the registration code in your email.

Enter the code and hit Create Account.
How to Play Thetan Arena?
Players can join Thetan Arena by registering a new account or playing as a guest. The former will require a valid email address to create an account. Thetan Arena is available to play on mobile devices (iOS and Android) and via PC.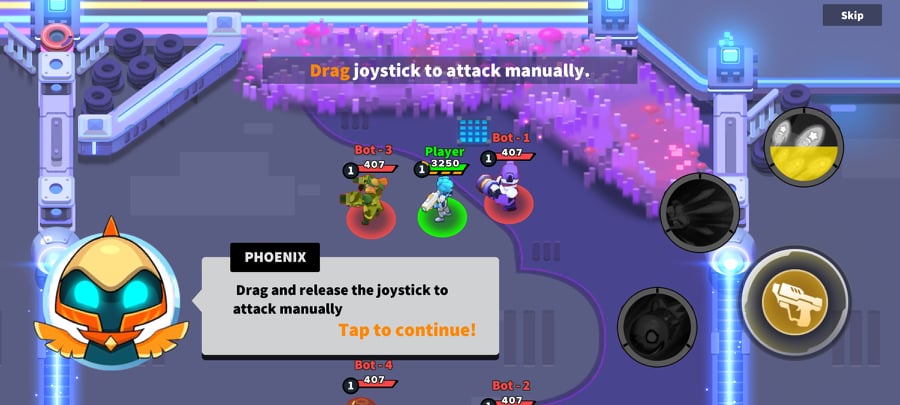 Players will go through a tutorial session on their first login. Complete the introductory tutorial to earn your first victory. If you already know the gameplay, you can opt to skip this part.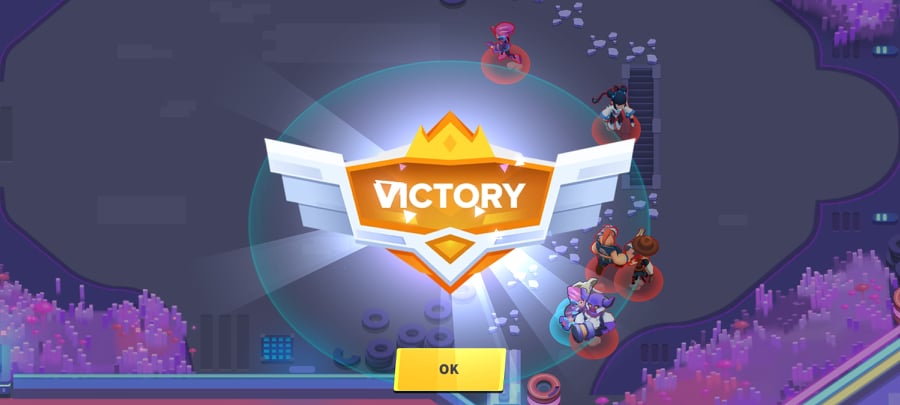 After obtaining your first victory, you will be rewarded with 3 (three) random heroes. From the Hero section in the main lobby, you can access which hero to use in battle. Click each hero to learn more information, including Stats, Fury, and Passive.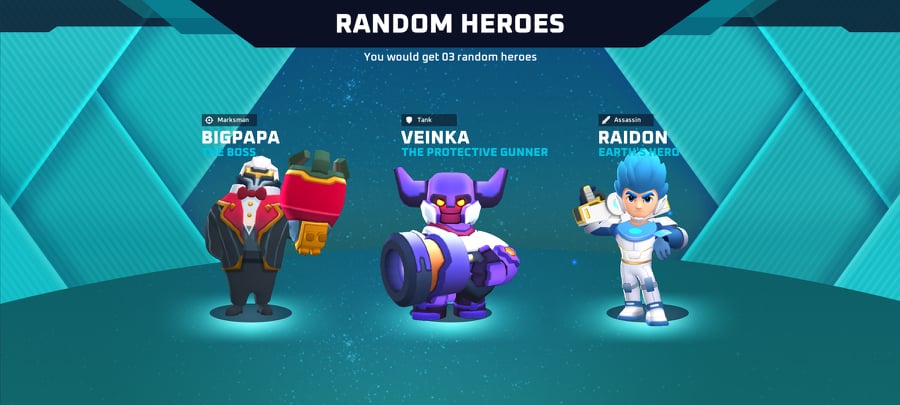 There is also the Skill section where you can activate and learn more about your hero's skills. Information provided includes Skill Stats (like cool down, duration, range) and Description. Skills are classified into three different skill sets according to their main attributes. Skill sets are also grouped according to rarity levels, including default, rare, and mythical.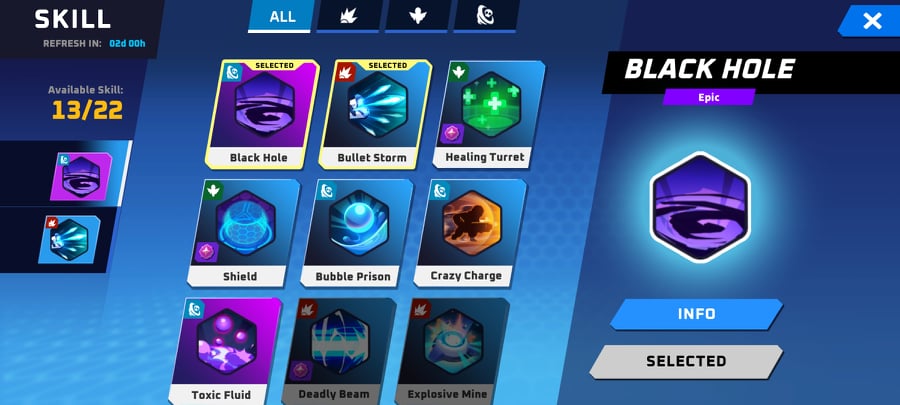 Once you've learned about these essential game elements, you can proceed to play Thetan Arena. Find a match, join battles, and rank up to earn rewards.
Thetan Arena Game Modes
Players can select different game modes like MOBA and Battle Royale in Thetan Arena. Each mode features unique gameplay that will test your skills and coordination with your team.  A player can team up with friends or go solo to play randomly with other players worldwide.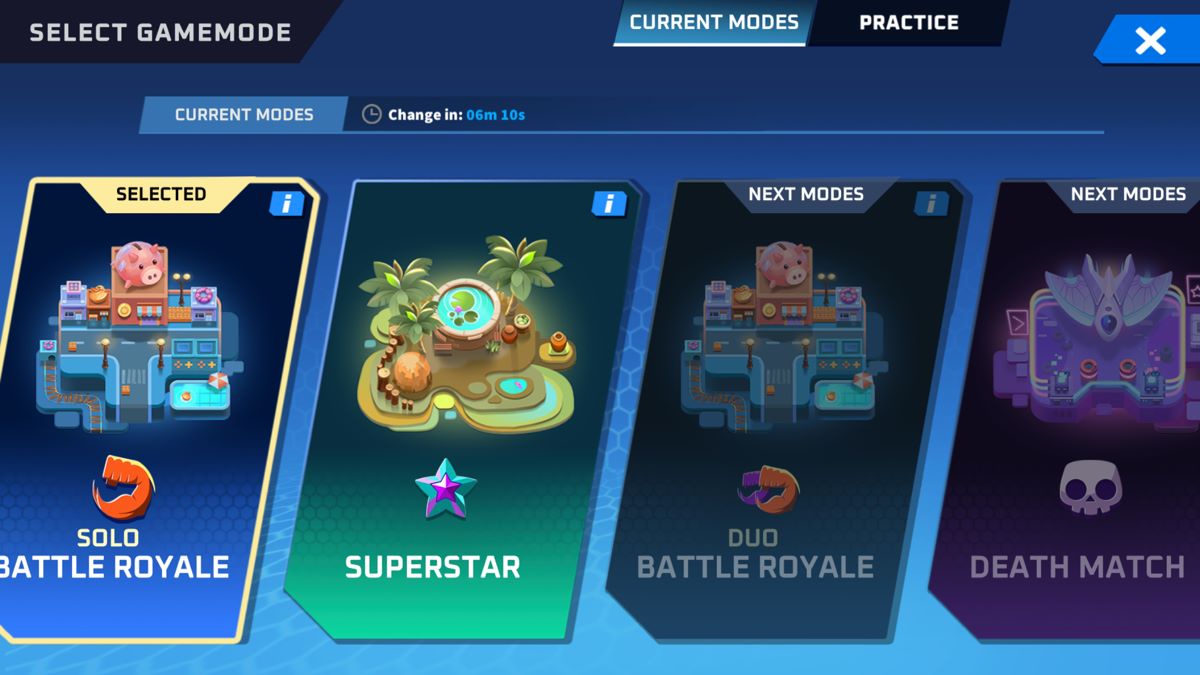 Battle Royale (Solo / Duo):

This is the ultimate survival game where the objective is to become the last man standing. A ring-shaped borderline will appear and close in on players; those caught outsides will get eliminated. Players can destroy supply boxes to gain bonus power points and take down enemies to be the lone survivor.

Number of Players: 12, Time Limit: 4 Minutes
Tower Siege:

This exciting mode splits the players into two teams. Their mission: destroy the enemy tower. Players must gather Batteries to summon the Siege Robot, which will do the damage to the tower. The game ends once the tower is destroyed. If the game ends and neither of the towers is destroyed, the team with more health will win.

Number of Players: 8, Time Limit: 5 Minutes
Super Star:

In this mode, players will duke it out to collect Point Stars produced by the 'mother' Superstar to score match points. The team that collects more than 50 match points will be declared the victor.

Number of Players: 8, Time Limit: 4 Minutes
Deathmatch:

The objective of this mode is for all players to eliminate as many players as possible. Whoever has the most elimination points at the end of the game will be the winner. A lone player who scores 25 elimination points will automatically end the game and be declared the winner.

Number of Players: 8, Time Limit: 3 Minutes
Custom Battle:

This mode allows players to customize their gameplay and invite their friends to play together. Players can select their preferred game modes, maps, and the number of participants.

Number of Players: Customizable, Time Limit: Based on the chosen game mode
Types of Heroes to Use
There are three (3) hero categories featured in Thetan Arena based on skills and statistics. Players can choose from Tank, Assassin, and Marksman.
Tank:

Tank heroes serve as a team's frontline and help shield teammates from damage during battle. When equipped with proper skills, tanks can quickly turn the tide in favor of a team. Tanks have high HP, normal attack damage, and low-speed stat.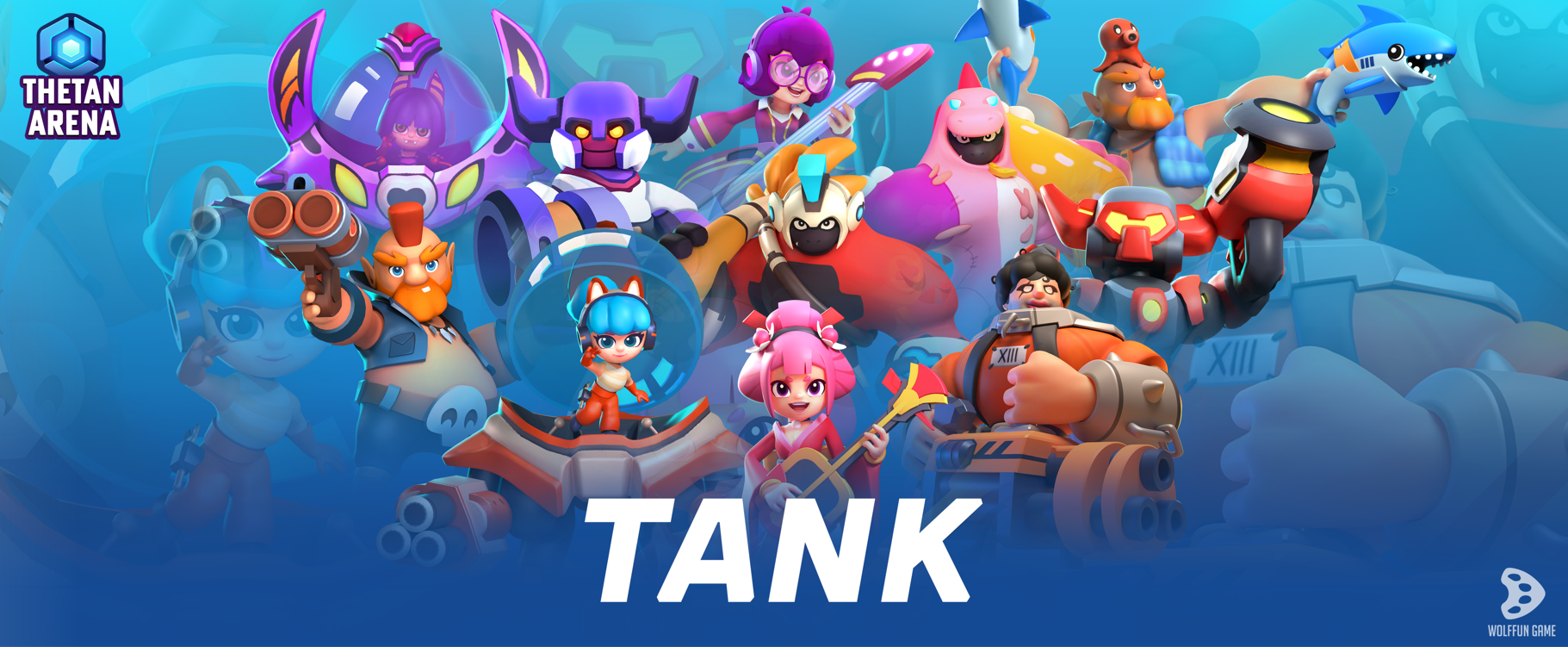 Image credit: Thetan Arena
Assassin:

Assassin heroes are the lethal killers of the team. They can take down a target in a barrage of combos and fall back from sticky situations without noticing. Assassins have high attack damage and speed but with very low HP.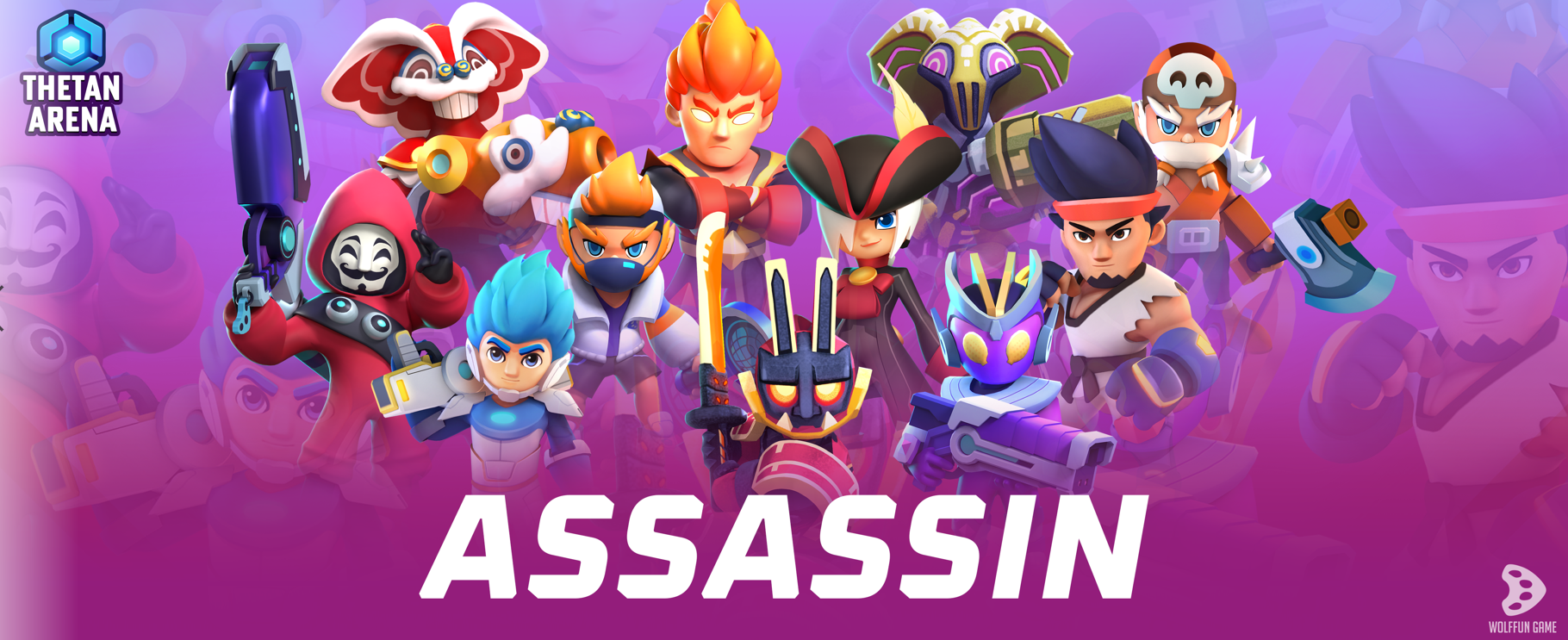 Image credit: Thetan Arena
Marksman:

Marksman heroes serve as the main damage dealers in Thetan Arena. They can deal insane damage and possess the most DPS on the team. Marksmen have high attack damage with average HP and speed.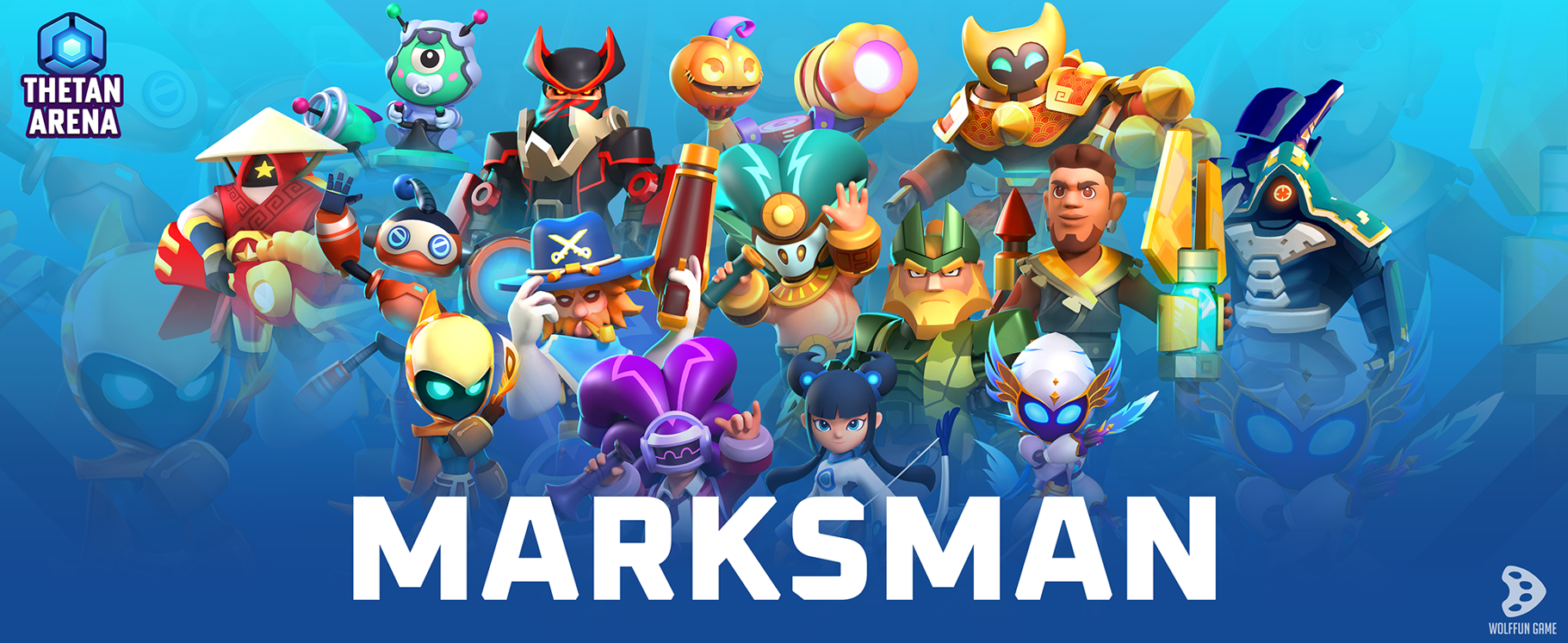 Image credit: Thetan Arena
Frequently Asked Questions about Playing Thetan Arena
Can I play Thetan Arena on my phone?
Yes! Thetan Arena is available to play on mobile phones, both for Android (via Google Play Store) and iOS (via the Apple App Store) users.
How do I play Thetan Arena with friends?
To play Thetan Arena with friends, you can:
*Click the "Friend" button found in the main lobby.
*Go to the "Add Friend" tab and type in the ID of your friend/s into the text box. Click Search.
*Wait for your friend to accept the request. Once received head back to the main lobby.
*Tap the '+' button to add friends to your party.
*Once your friends are in, click the Ready button to begin the game.
How can I buy a hero in Thetan Arena?
You can buy a new hero in Thetan Arena by purchasing a Thetan Box (which contains different heroes with specific drop rates) or buying one on the Marketplace.