Play the game, level up, and earn more rewards with the CODM Battle Pass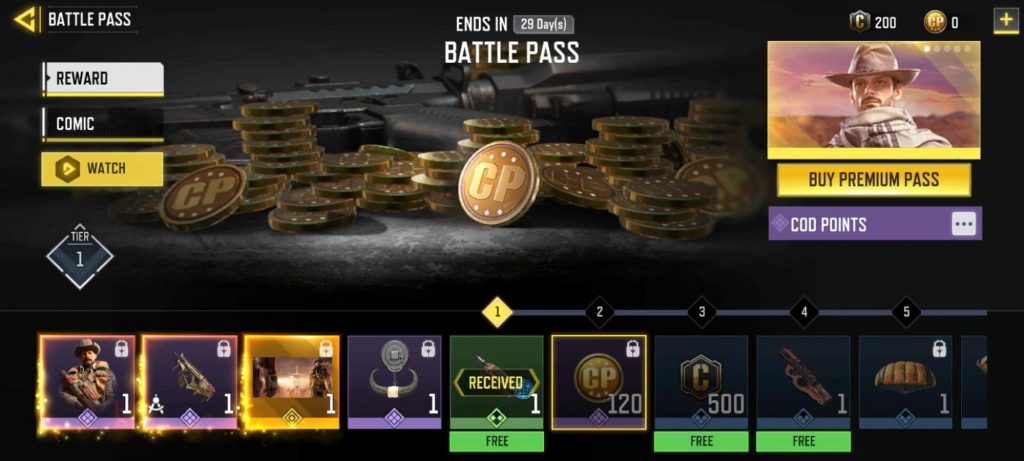 What is Call of Duty: Mobile Battle Pass?
The Battle Pass is the rewards system in Call of Duty: Mobile which allows players to progress through Tiers and earn various rewards like gun camos, outfits, weapons blueprints, outfits, and COD Points.
There are two versions of the Battle Pass for CODM: the Free path and the Paid version. Those who pay for premium get access to more Epic characters, exclusive gear, skins and can also get the free Battle Pass items available.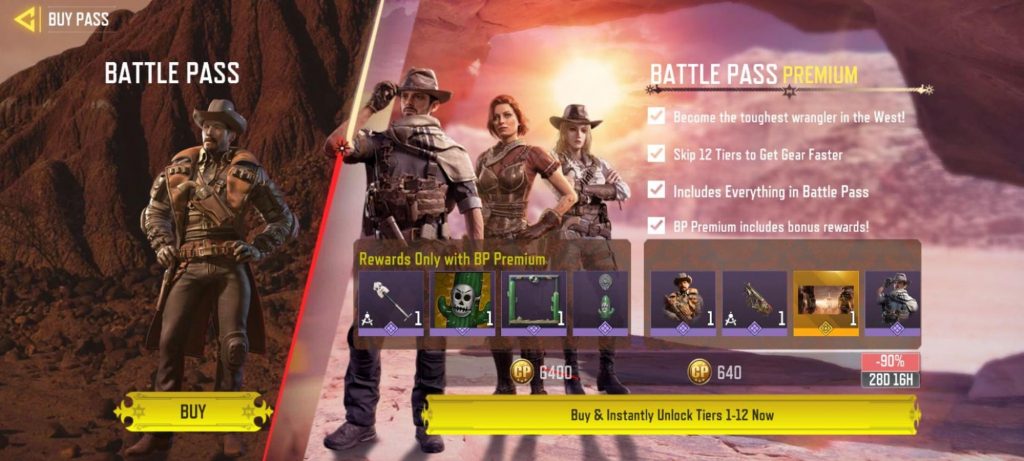 Instantly unlock Tiers 1-12 when your purchase Battle Pass Premium.
Get BP Premium to unlock tons of superior rewards:

Skip 12 Tiers to earn gear faster.

Includes everything in Battle Pass.

BP Premium includes bonus rewards.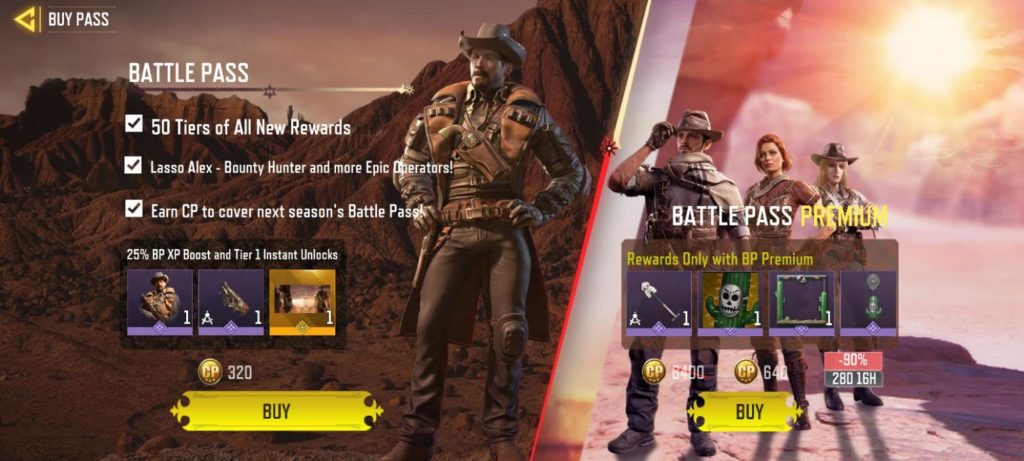 Players who opt not to spend also get some free stuff with the BP Free version.
How does the CODM Battle Pass work?
The Battle Pass for Call of Duty: Mobile consists of 50 tiers of unique rewards for you to progress through once you've purchased the Battle Pass.
You simply have to play the game to advance through these tiers. The longer you play, the more Tiers you unlock, the more cool rewards you can get. Everyone can access the Battle Pass system with only the rewards varying between the free and the premium version. 
How to get the CODM Battle Pass?

Getting the Battle Pass is super easy! Just follow these simple steps, and you're on your way to getting loads of rewards simply by playing.
Open the Call of Duty: Mobile on your device.

On the top right side of your screen, click on Battle Pass.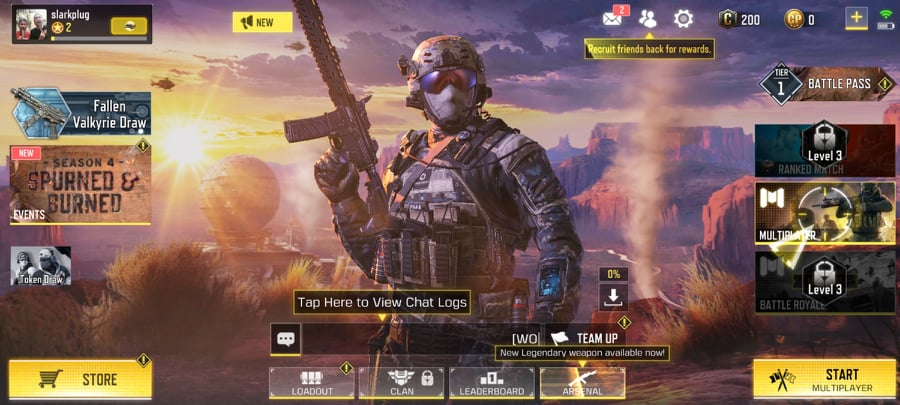 Once you enter the Battle Pass lobby, click on the "Buy Premium Pass" button.

Players can choose between the standard version of the Battle Pass for 320 CP and the Battle Pass Premium for 640 CP. The BP Premium instantly unlocks Tiers 1-12. Level up to Tier 50 to get 320 CP returned.

Once you decide on which BP to get, click the buy button.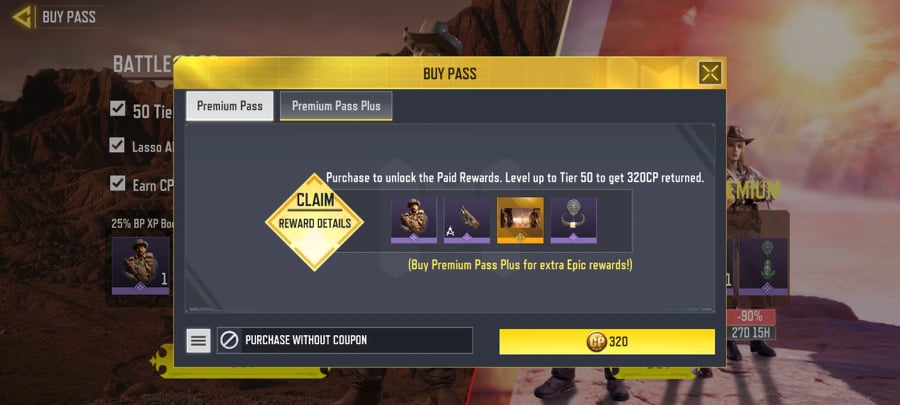 Tips to improve your Battle Pass progression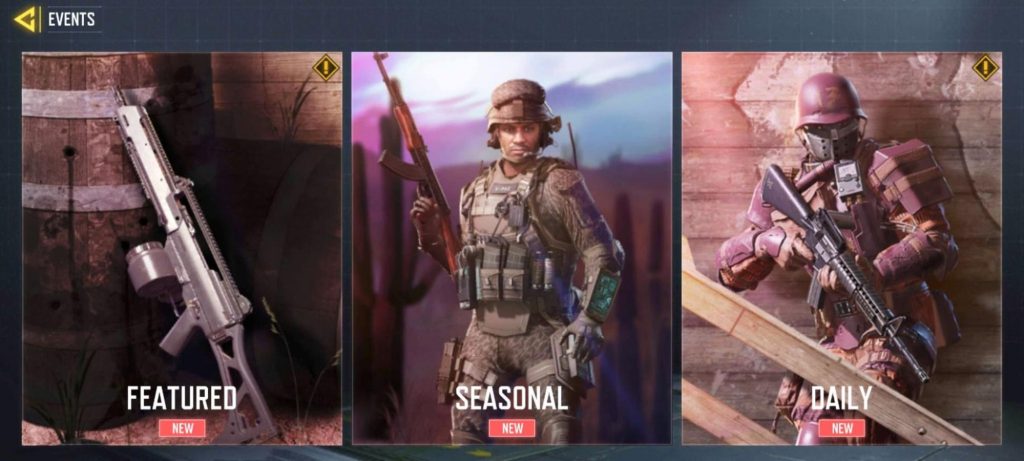 Participate in events to speed up BP progress
To move forward with your Battle Pass, you need to play the game more to earn Battle Pass XP.  Participate in various Events to speed up BP progress to quickly reach the higher tiers. You can try out Featured (do cumulative log-ins, read comics), Seasonal (complete various challenges for rewards), and Daily (accomplish daily tasks) to earn more Battle Pass XP to increase your BP tier.
Top up CP & get your Battle Pass today
Top up at least 320 COD Points (CP) for the standard Battle Pass or 640 CP for the Battle Pass Premium and start enjoying tons of awesome rewards playing your favorite shooter game, Call of Duty: Mobile. Click here to top up CP today!
Remember that you need to have enough CP to purchase the Battle Pass. The good news is that you can easily top up CP (via Garena Shells voucher) at Codashop!